Pre-built workflows for review and approval of documents
Ready to use workflows to route your document through parallel and sequential review and approval processes.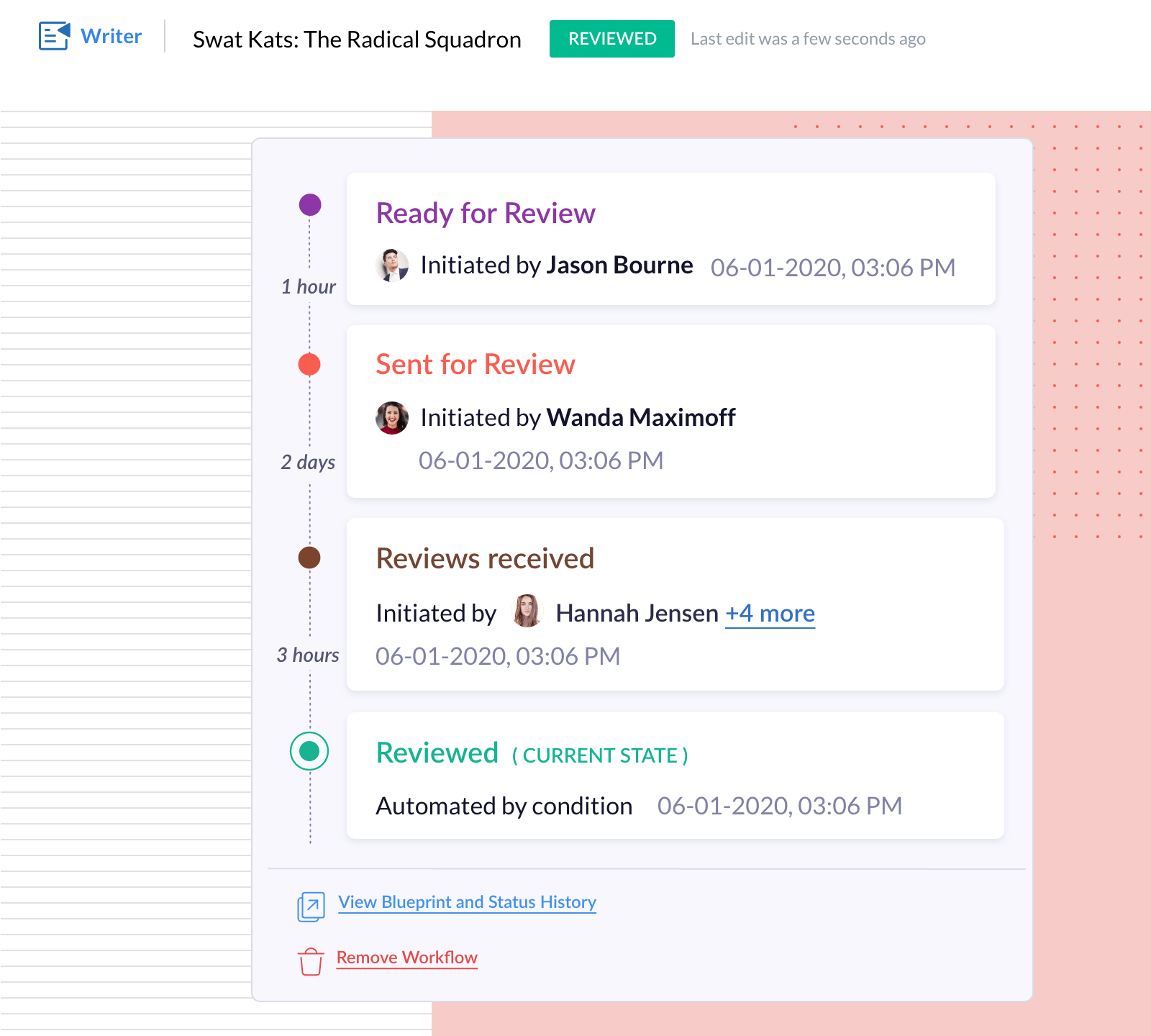 Review workflow
Easily collect feedback from your peers and in-house SMEs, and streamline document review management.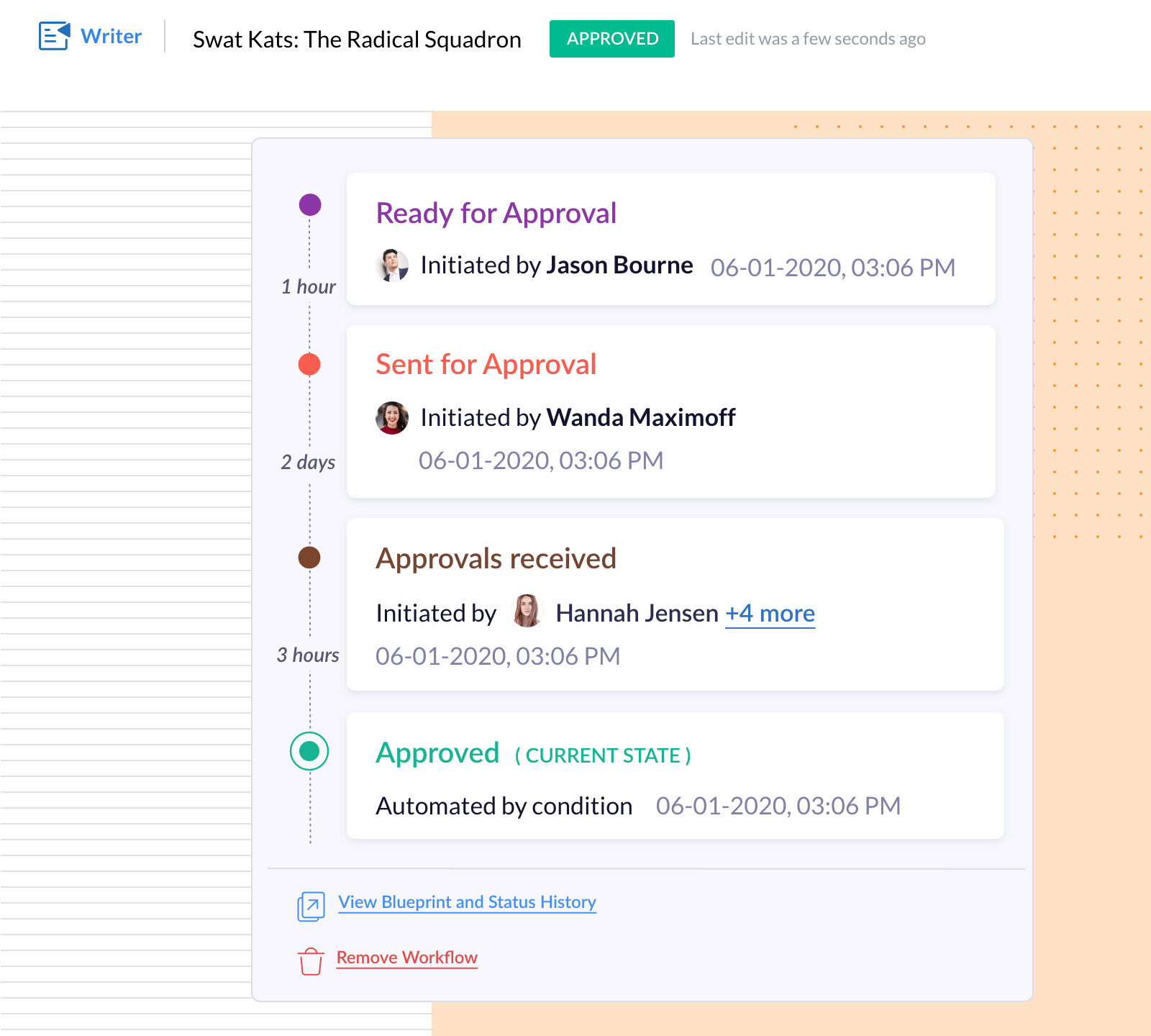 Approval workflow
Quickly get your documents approved by managers and process owners.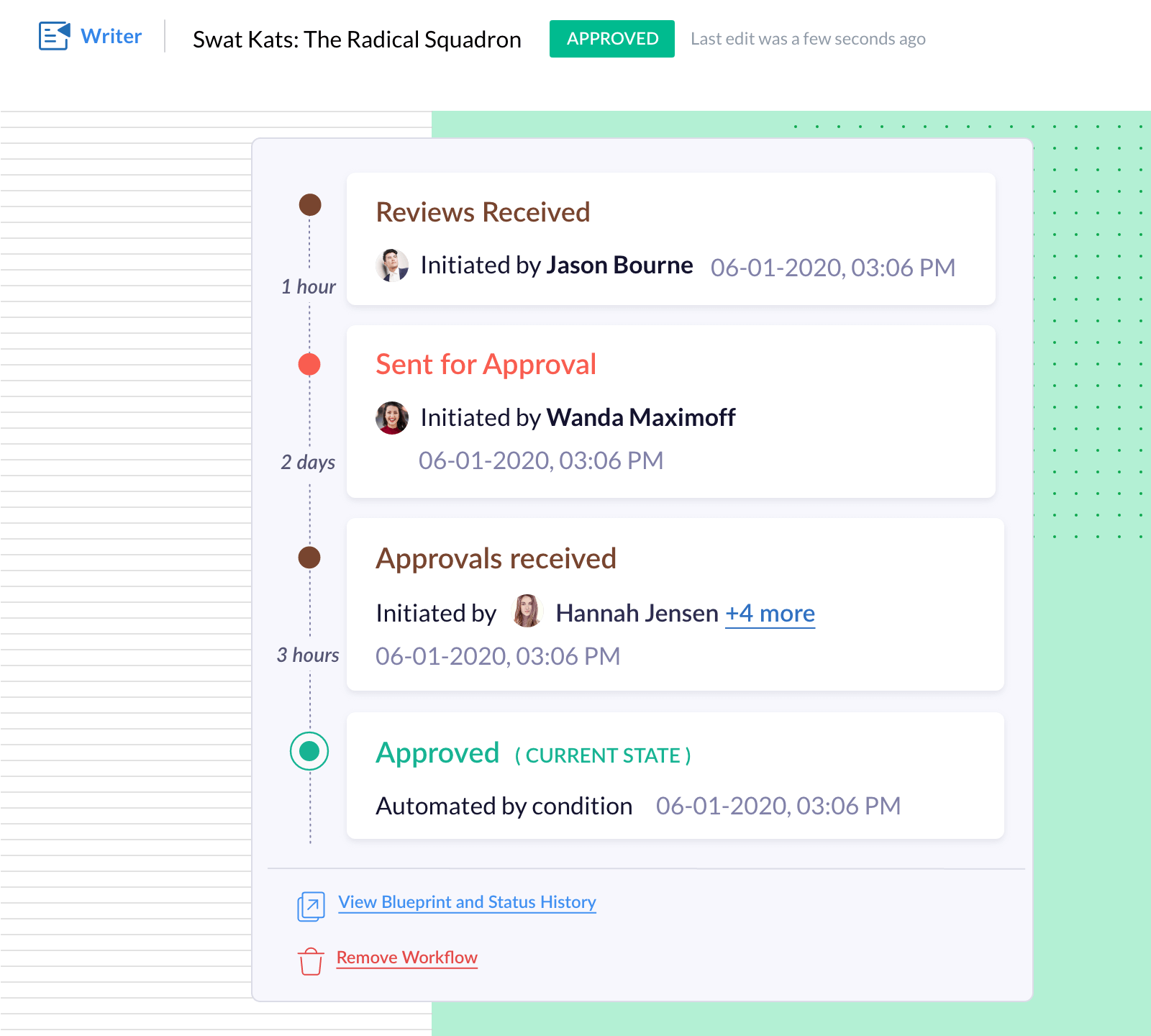 Review and approval workflow
Effortlessly obtain reviews and approval for your business and process documents in quick succession.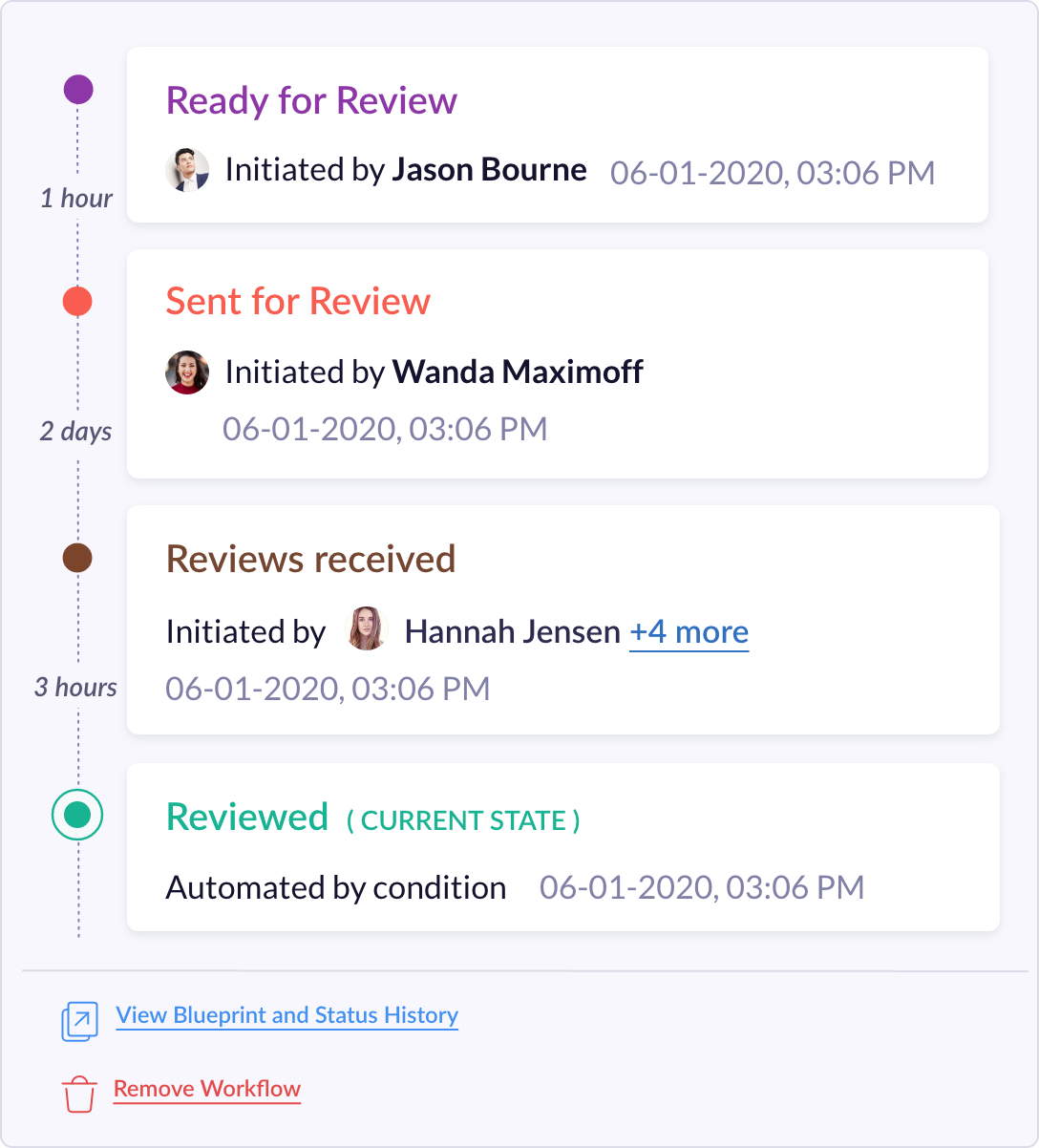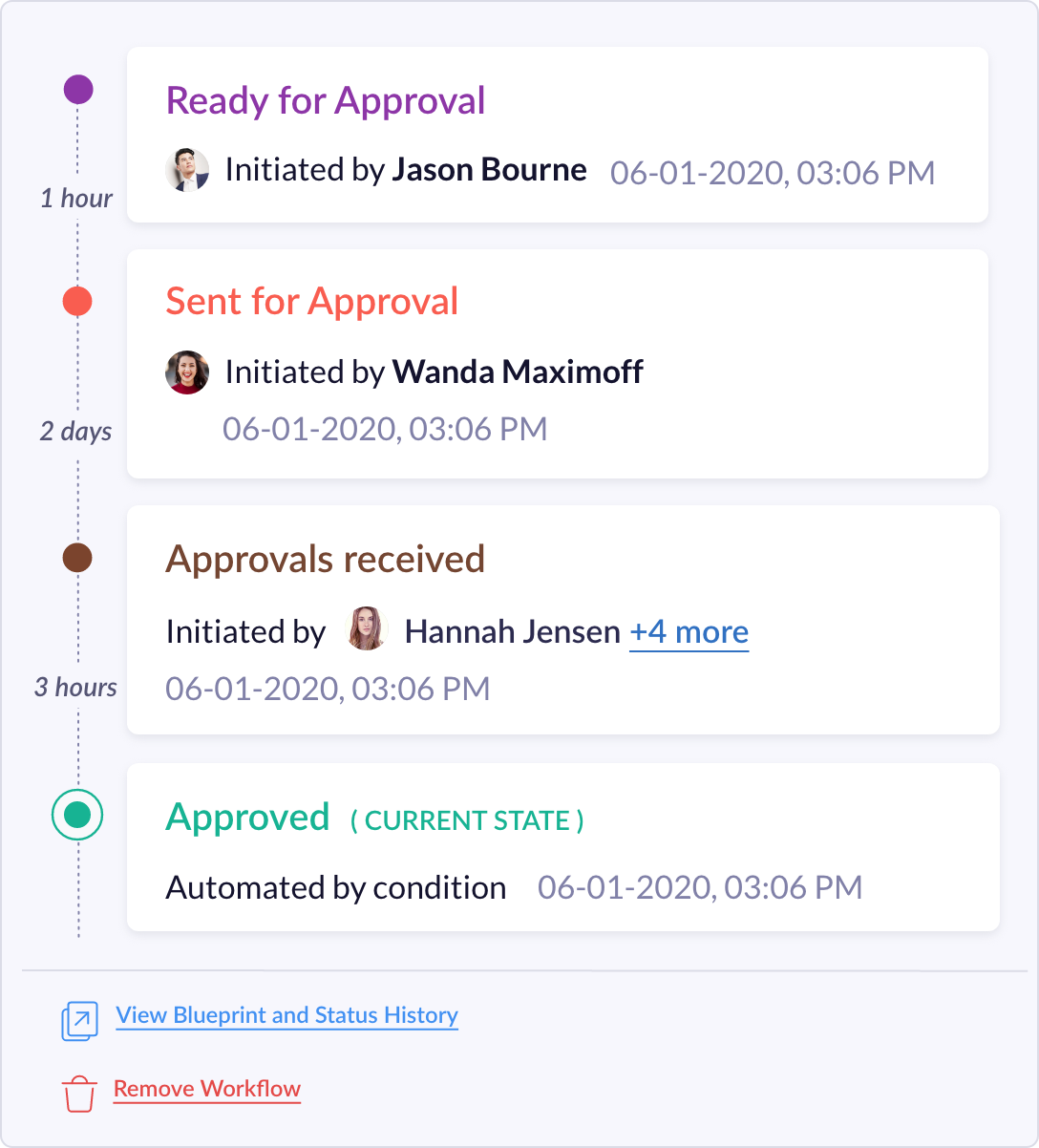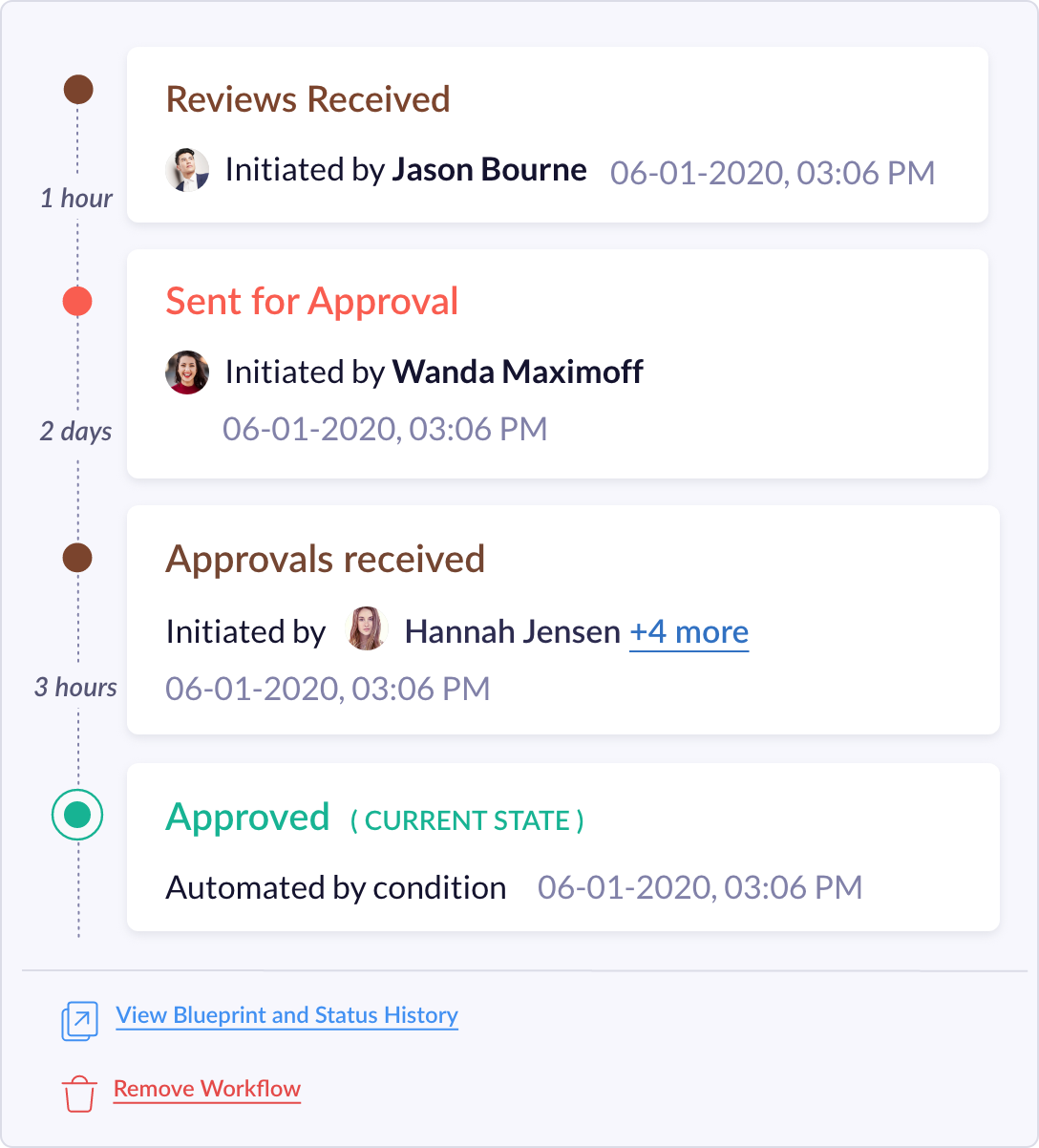 Choose how your workflow starts and what happens after it ends
Simplify document lifecycle management with a workflow. Define when your workflow should start, and how it must end, using flexible triggers and post-workflow actions.
Automate document workflow triggers
Start workflows manually or automatically. Use document workflow automation to start workflows after a specific condition is met, such as when a document is ready for review.
Custom post-workflow actions
Select post-workflow actions, like adding a watermark or storing the document in a specific folder, from our prebuilt options. Configure custom actions like publishing or emailing your document once the workflow is complete.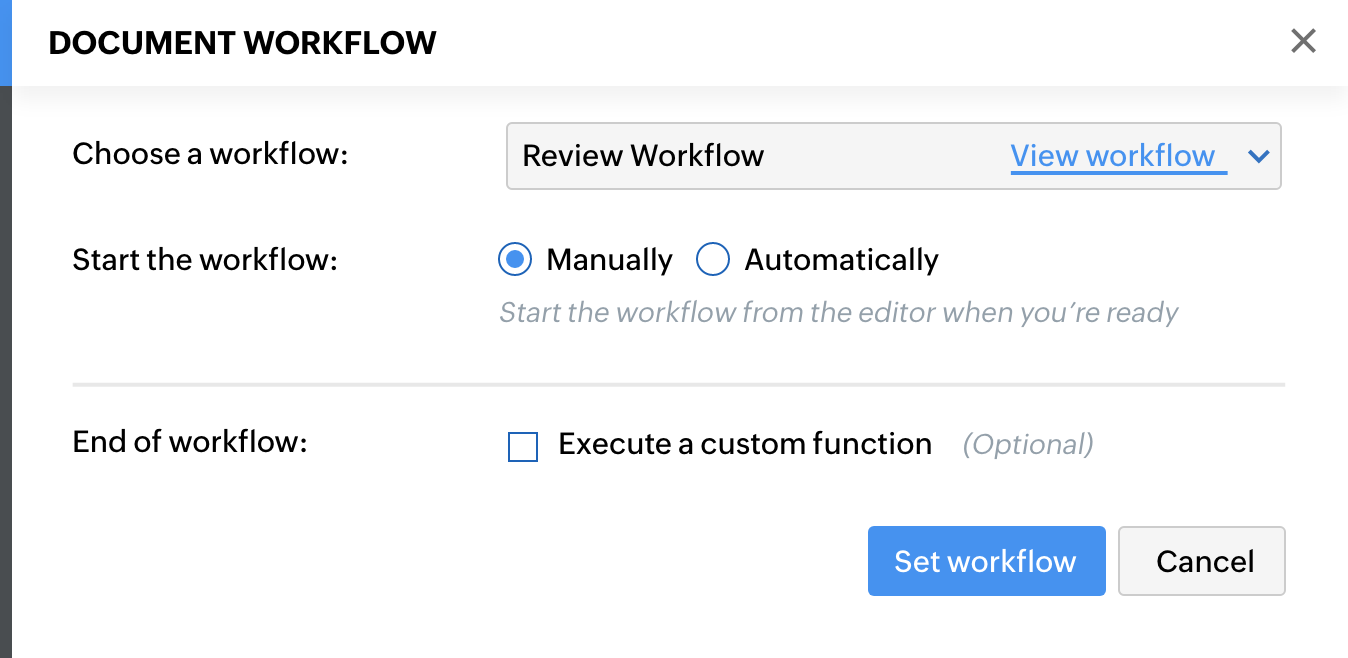 Real-time document status tracker
Track your document's journey through the workflow cycle with in-document status updates, the workflow visualizer, and real-time email notifications.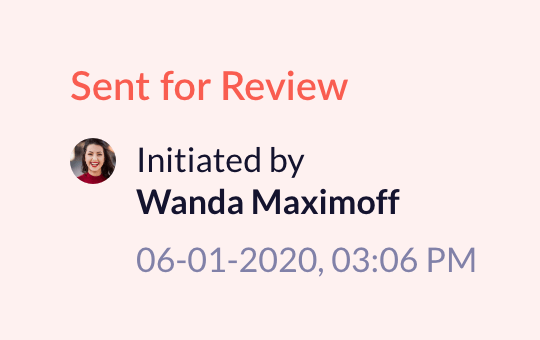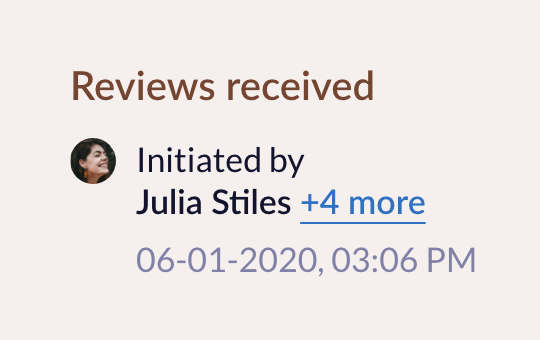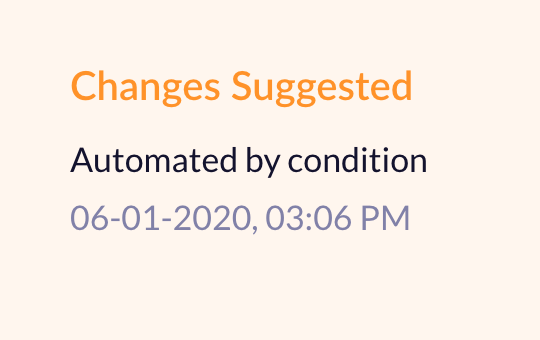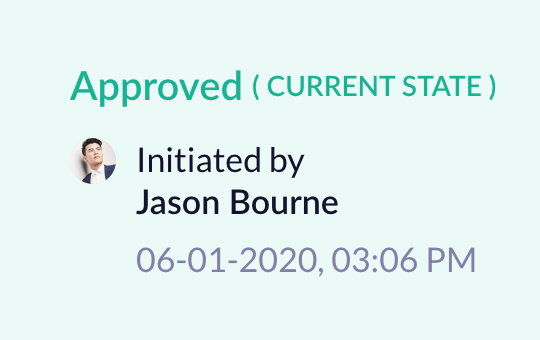 Document review dashboard
View all assignments along with documents you've submitted for review in a single pane. Drill down individual documents to view or work on them right from the dashboard.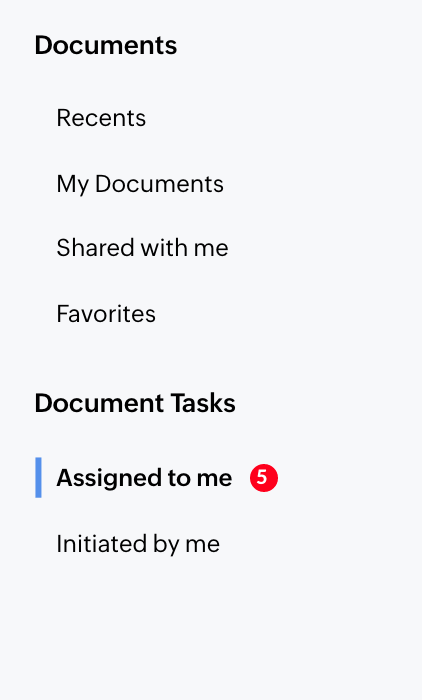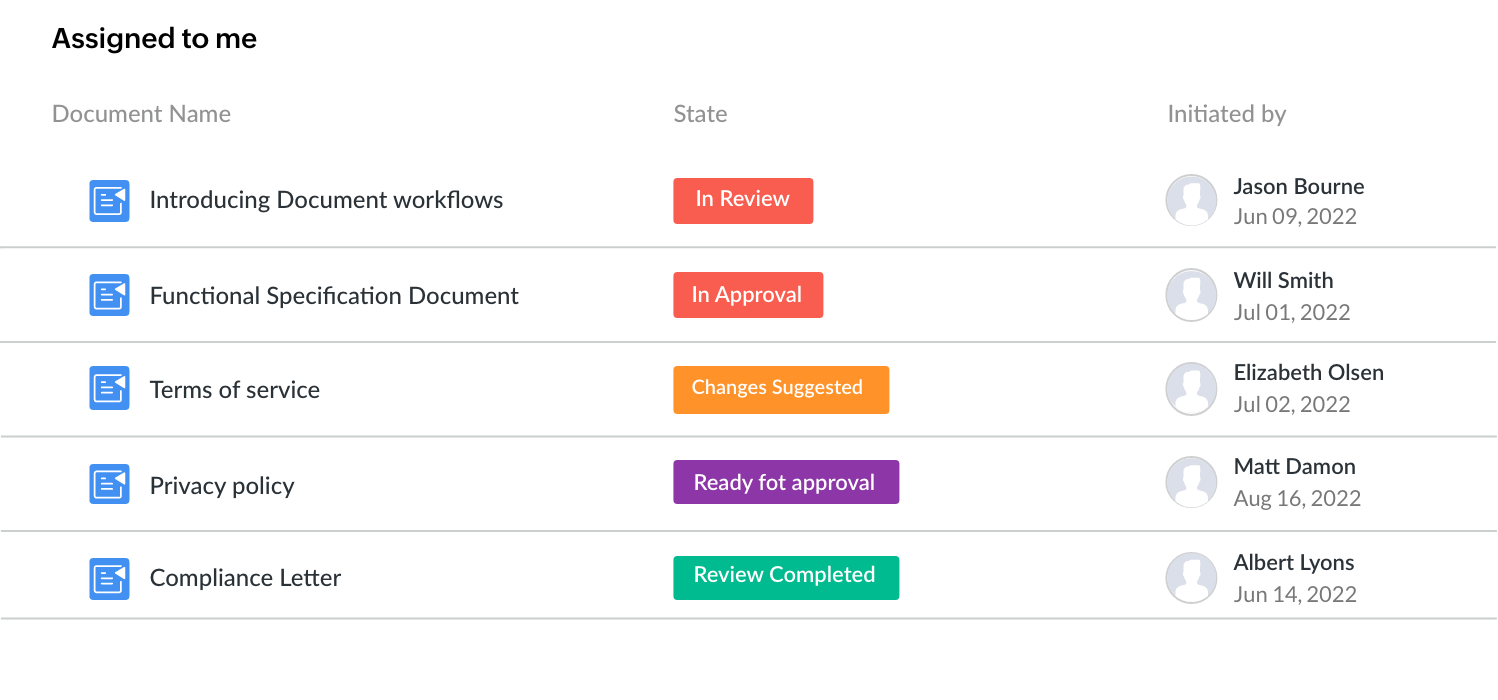 Comprehensive workflow history with detailed audit trails
View who changed what and when in a document. Satisfy compliance standards with detailed history and audit trails for all workflows. You can view the entire document lifecycle, and even see how it looked as it passed through each stage of a workflow.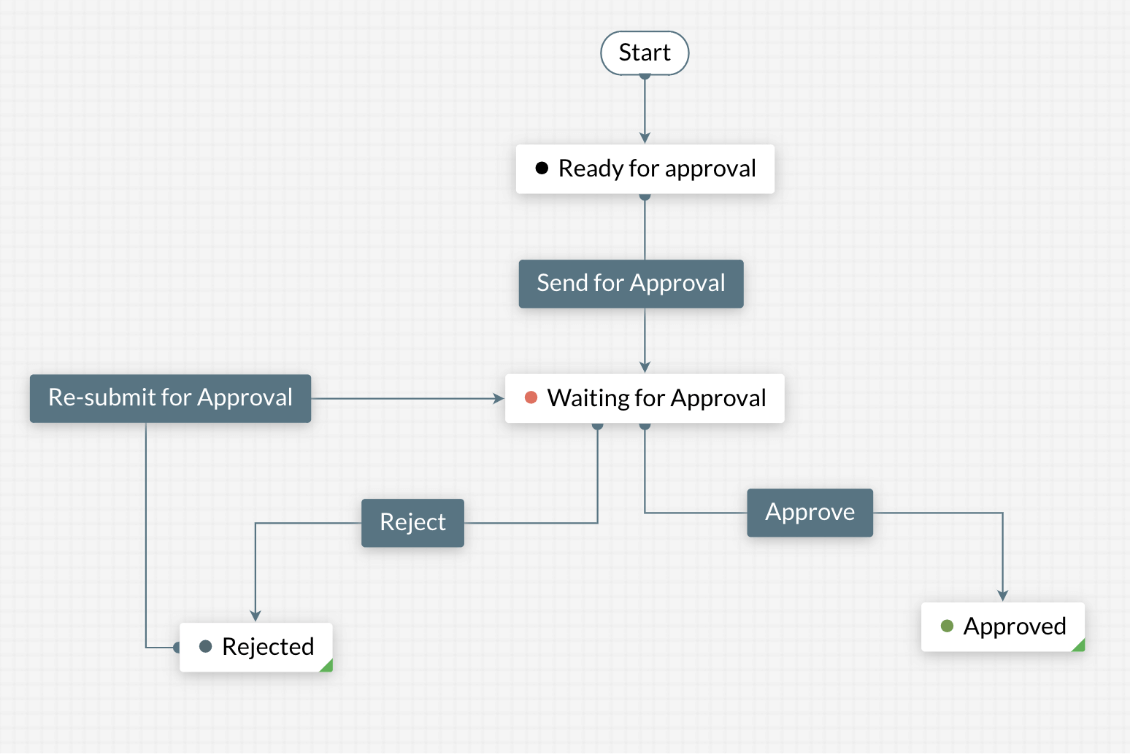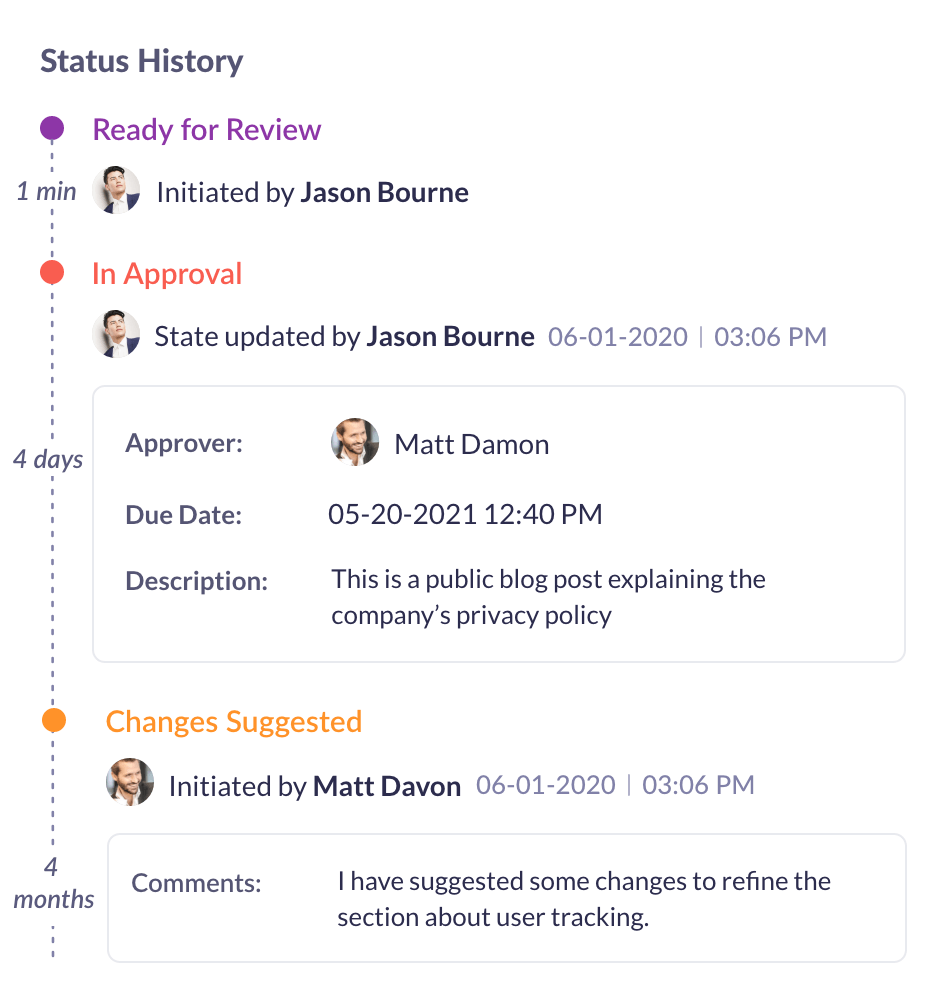 The Writer advantage
Enjoy live collaboration, built-in document automation, multi-platform compatibility, multi-mode document publishing and distribution, and integration with over 25 popular productivity, collaboration, and publishing apps. Writer is a comprehensive and intuitive word processor designed for collaborative work.
Start Writing