Speed up your work.
Create and access documents, or continue working on one, without wasting any time.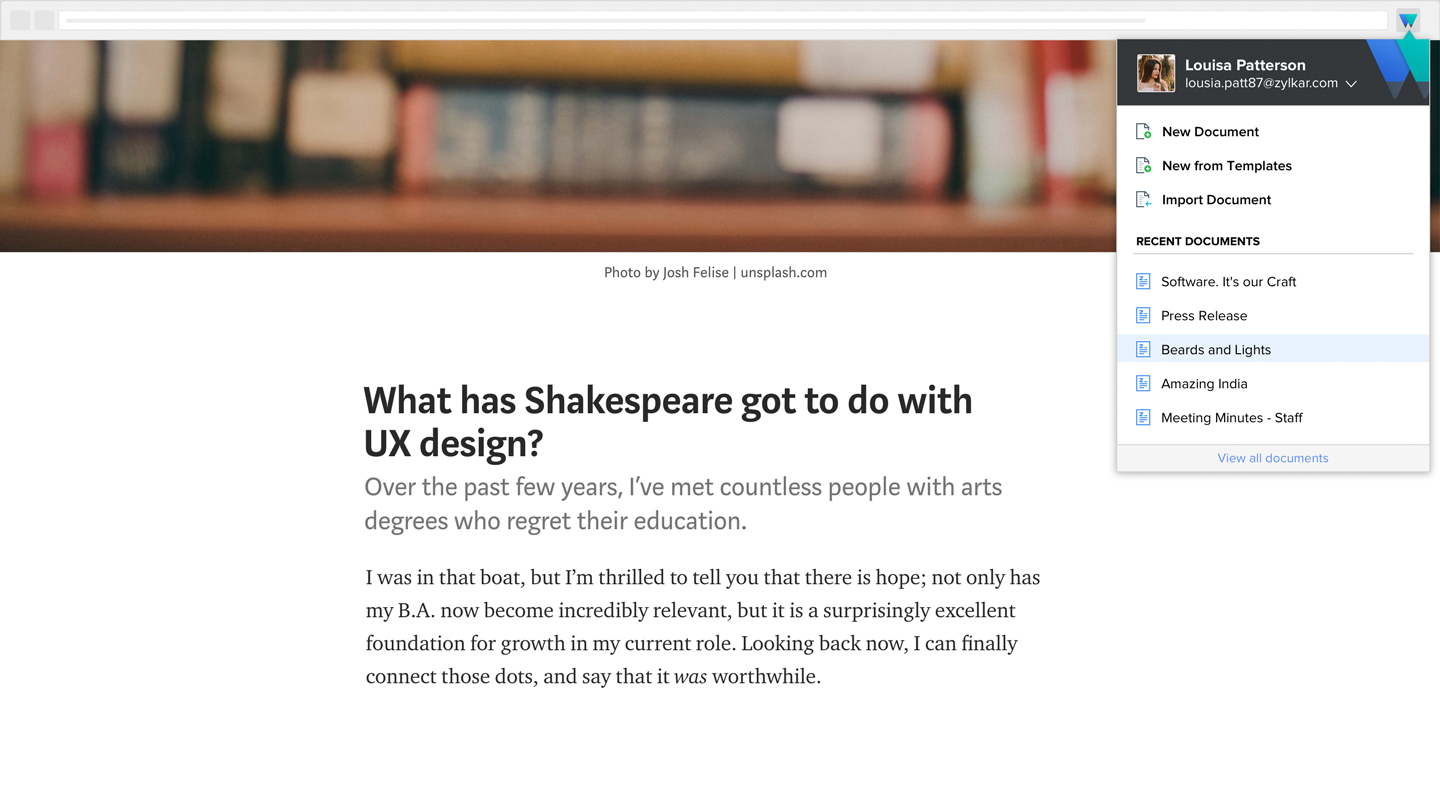 Save it for later.
Clip interesting content to Writer by converting it to a new document.
Bring them in.
Import existing MS Word documents, or quickly open and edit one as it's downloaded.
Converting .docx files to Writer as you download them is currently only available on Chrome.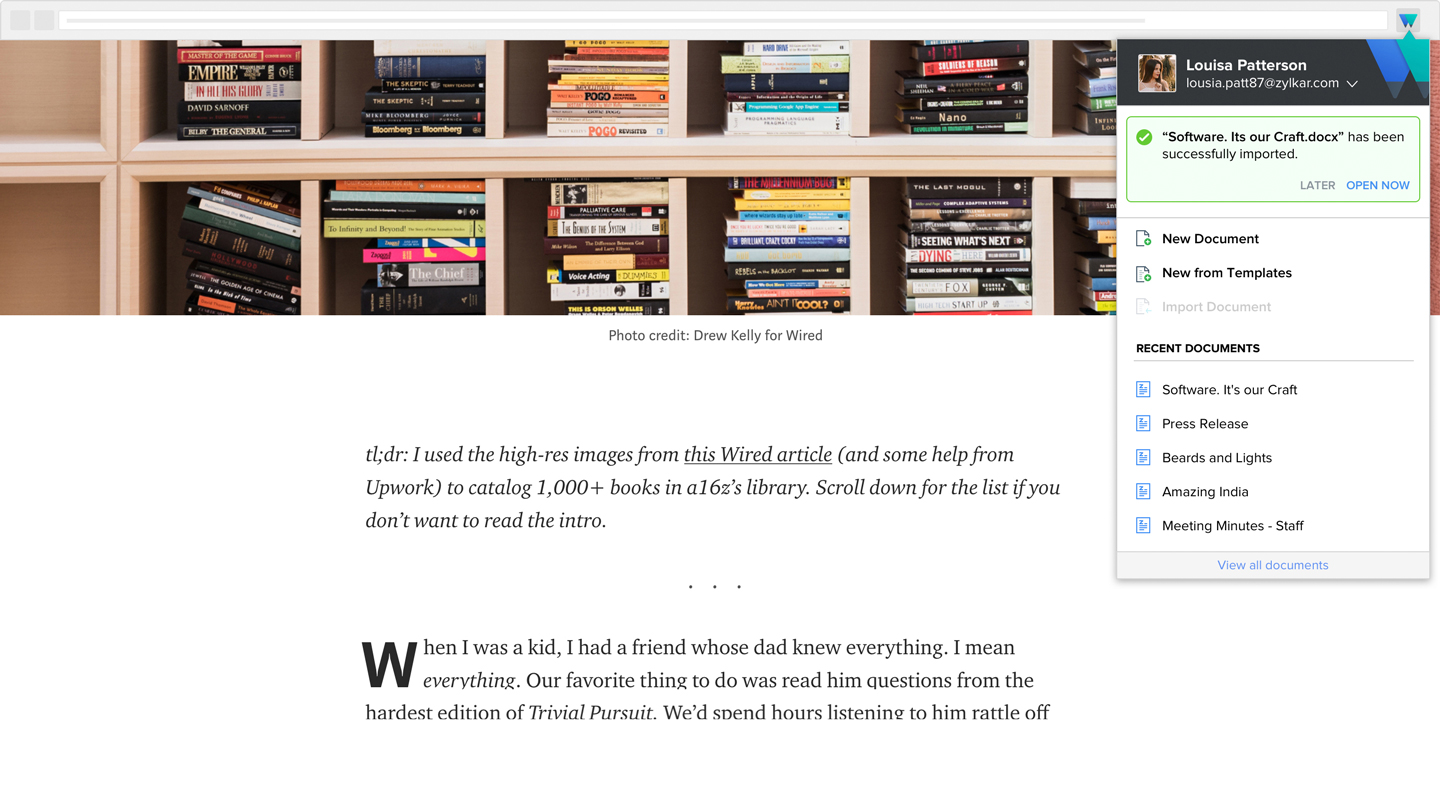 Start with a template.
Running on a deadline? Jump over to Writer's template gallery, and get a head start.
Get started. Write away.
Writer is a powerful word processor, built for collaborative work.
Start writing