Your best written work. Always.
BluePencil browser extension is all you need to transform your writing into powerful, concise and error-free sentences every time.
Add to Chrome
homophone
The whether looks unpredictable today.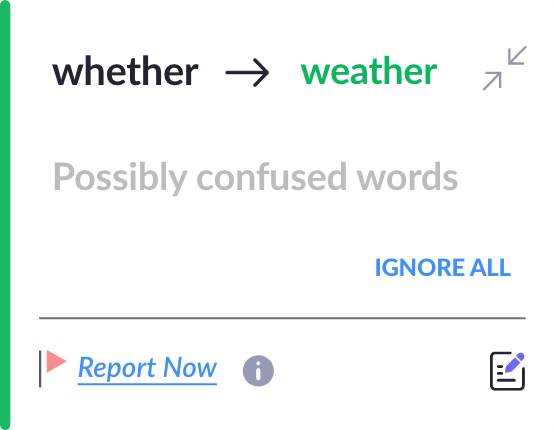 concise writing
This definition cannot be used due to the fact that it is too limiting.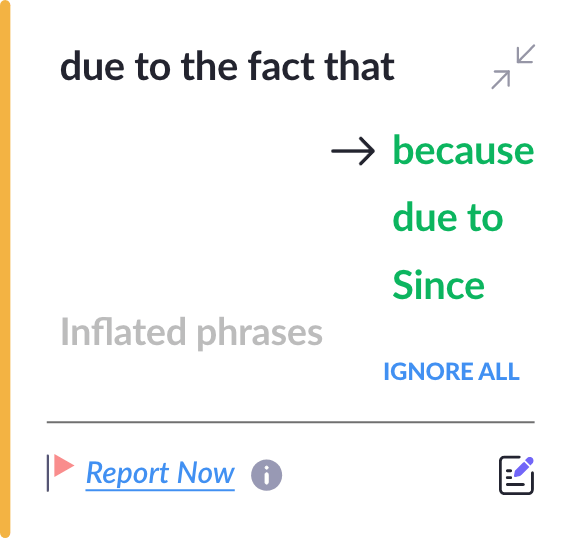 better writing
Remember to always be safe on the road.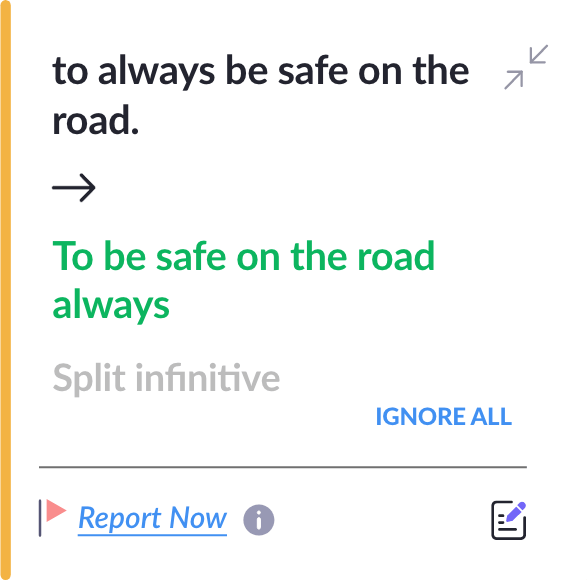 Our pencil is always on the lookout to ensure your spelling, grammar, and punctuation are always contextually perfect and offers suggestions as you type.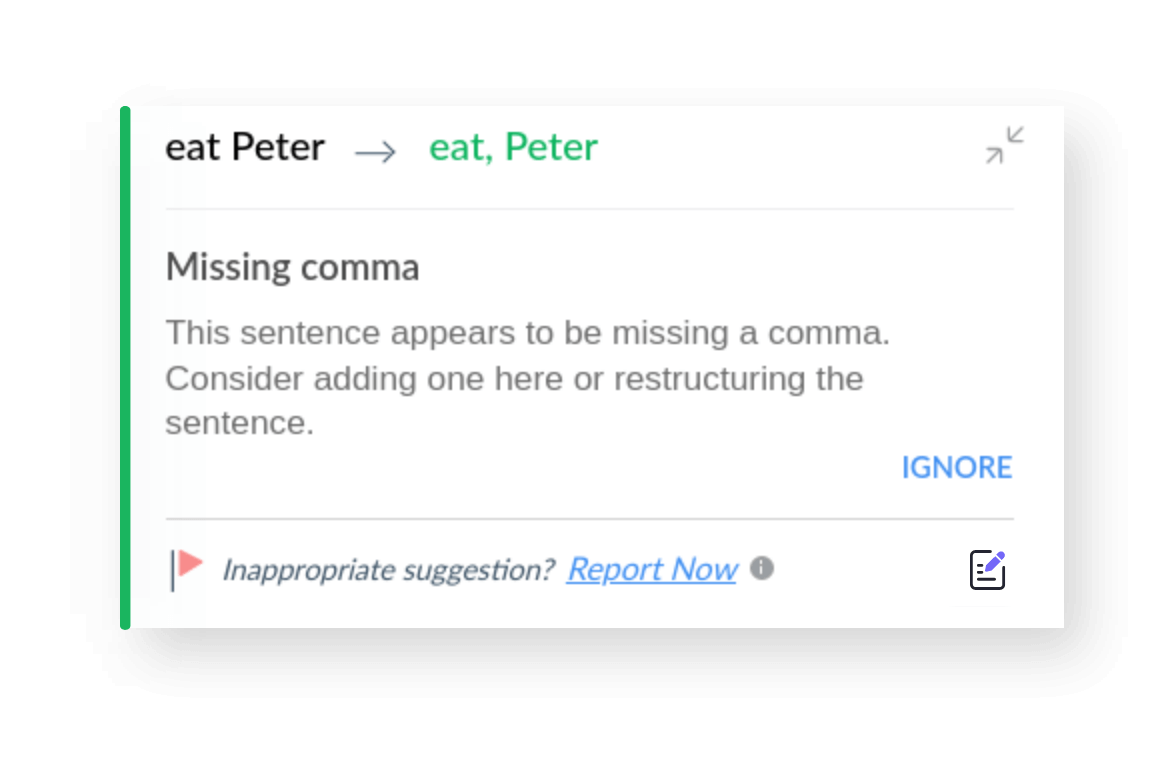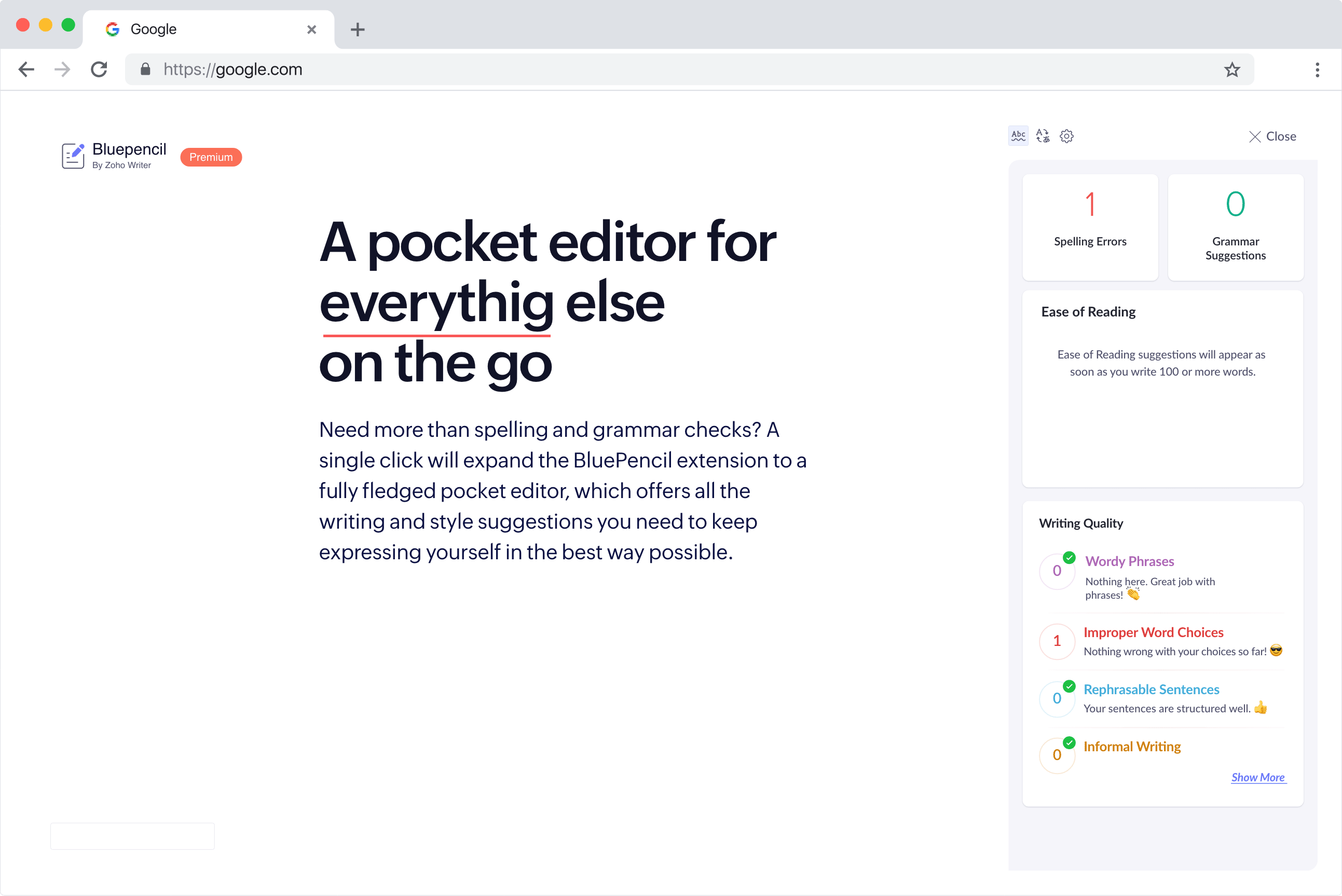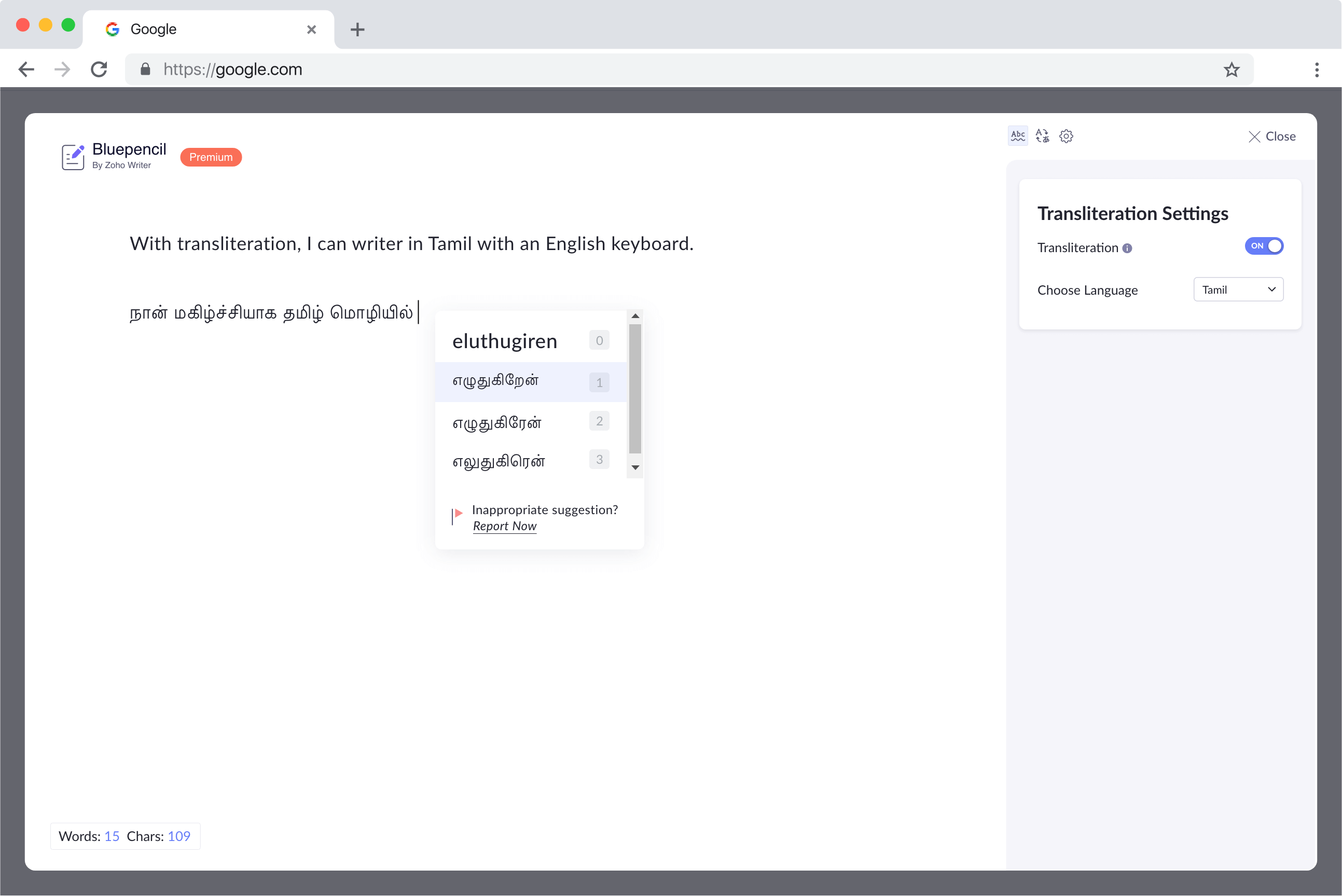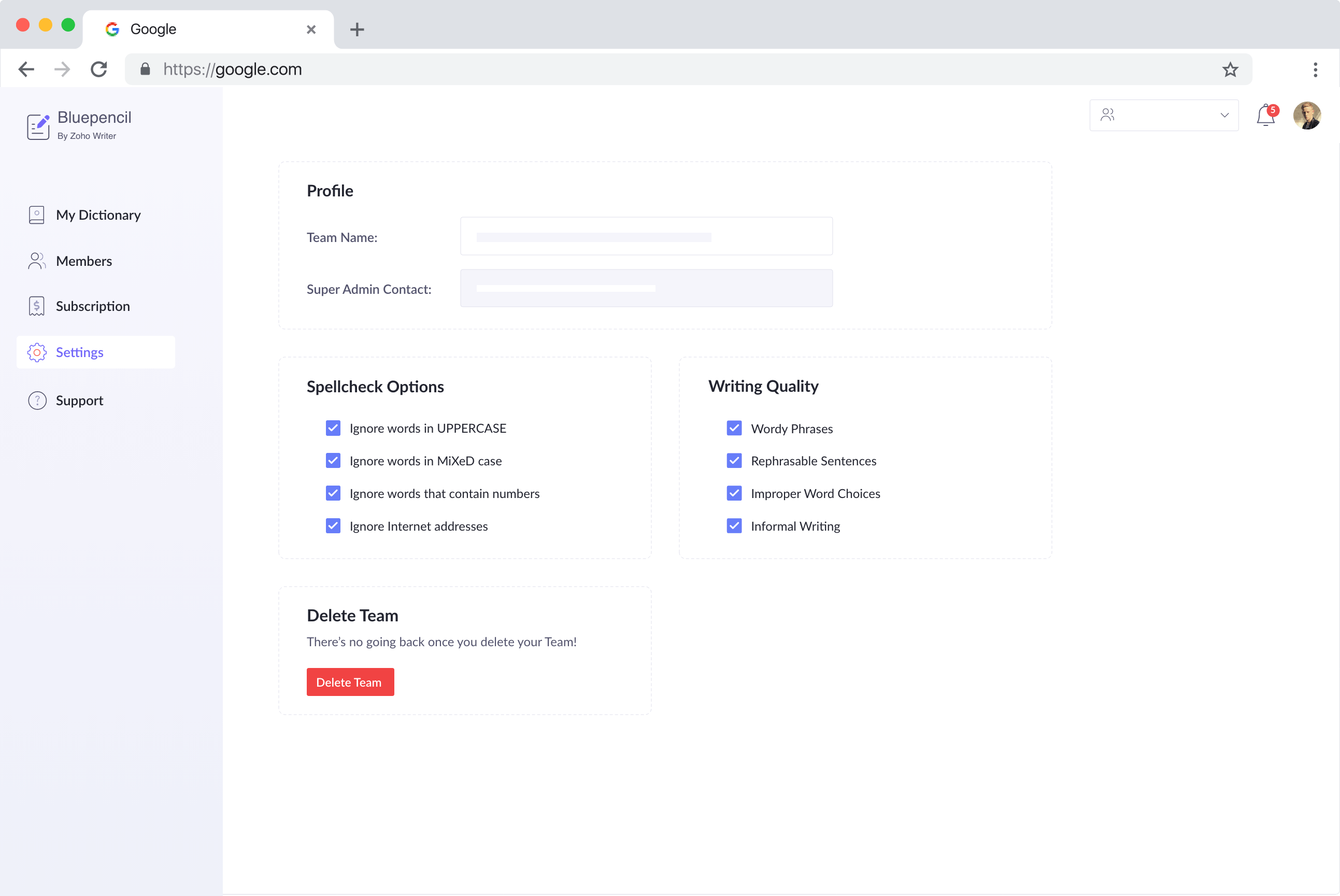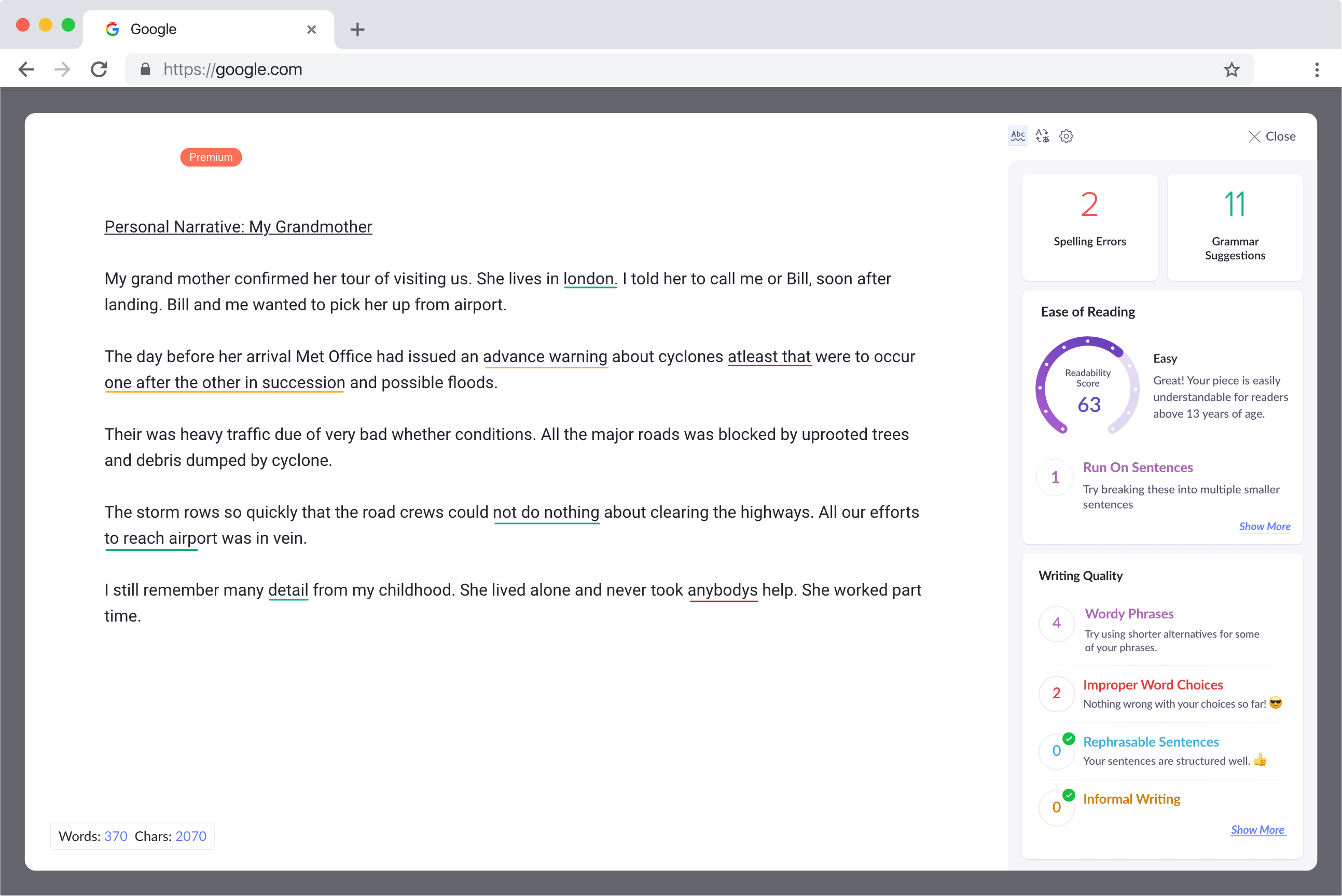 Pocket Editor
Need more than spelling and grammar checks? A single click will expand the BluePencil extension to a fully fledged pocket editor, which offers all the writing
Transliteration
Convert English text to similar sounding words in another language. Type in English and Bluepencil will automatically transliterate it as you type.
Customized suggestions
Toggle on/off the different types of suggestions based on the nature of your writing. If you'redrafting a casual email to your friends or family, then you can switch off the Informal Writing suggestions and BluePencil will ignore casual words and phrases.
Your personal canvas
Draft everything inside the Pocket Editor and get helpful the suggestions in real time so you can post it confidently wherever you want!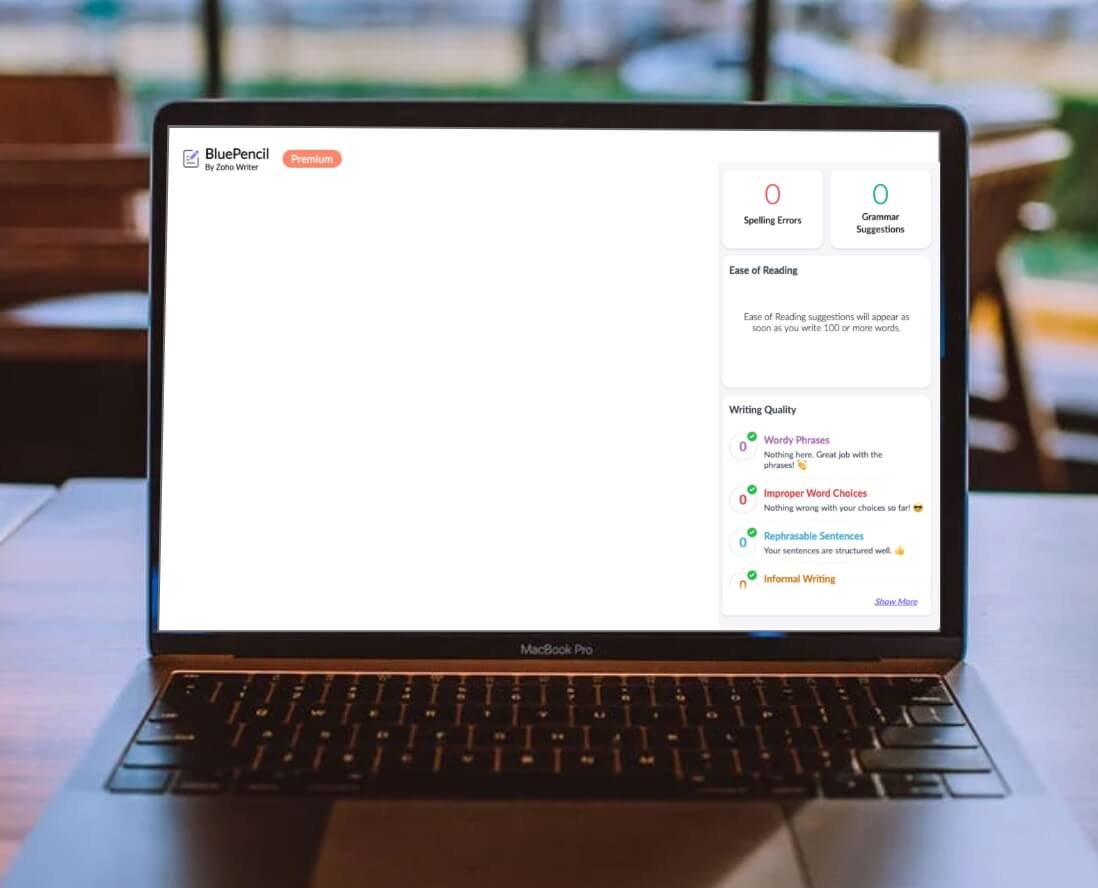 James bought a really cute mask to wear.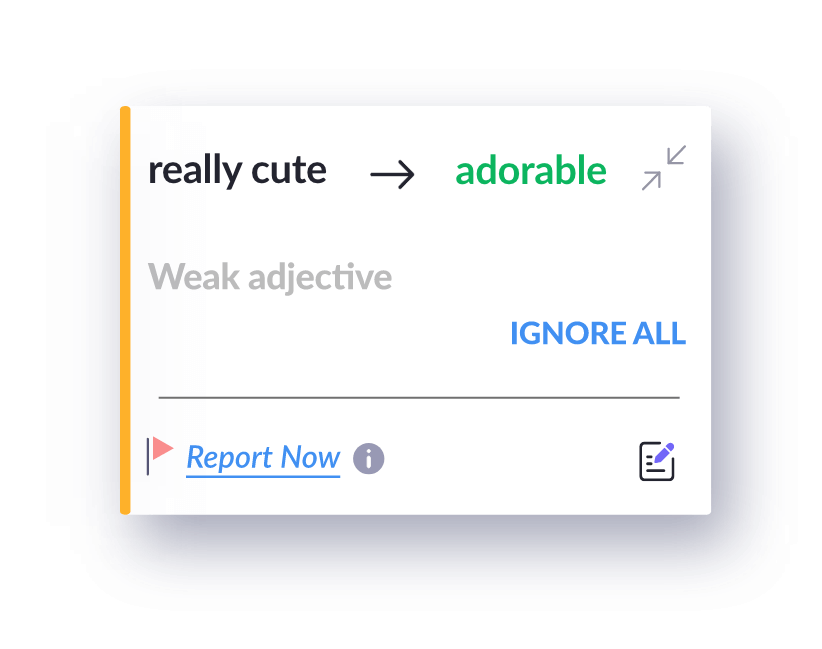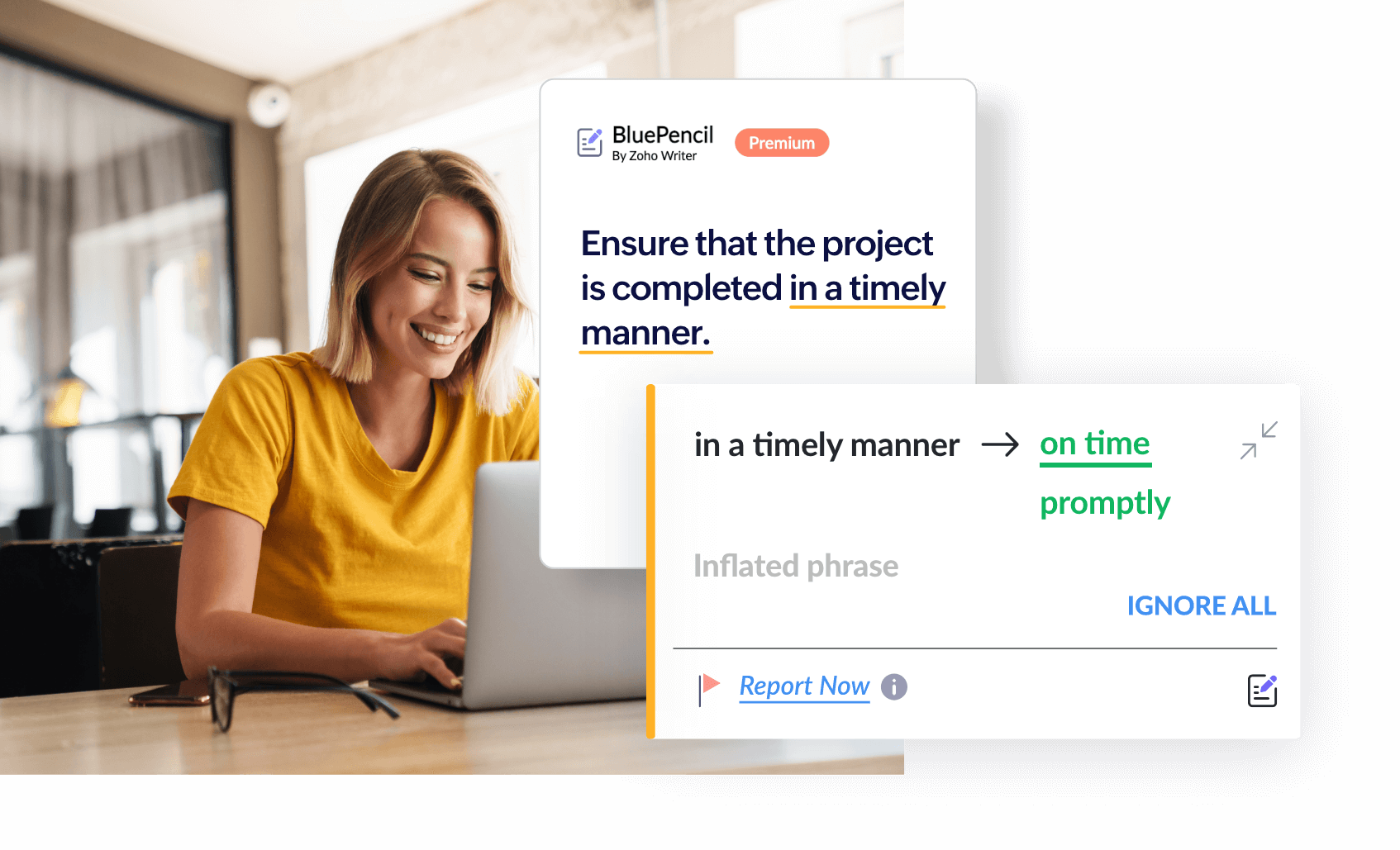 Ensure that the project is completed in a timely manner.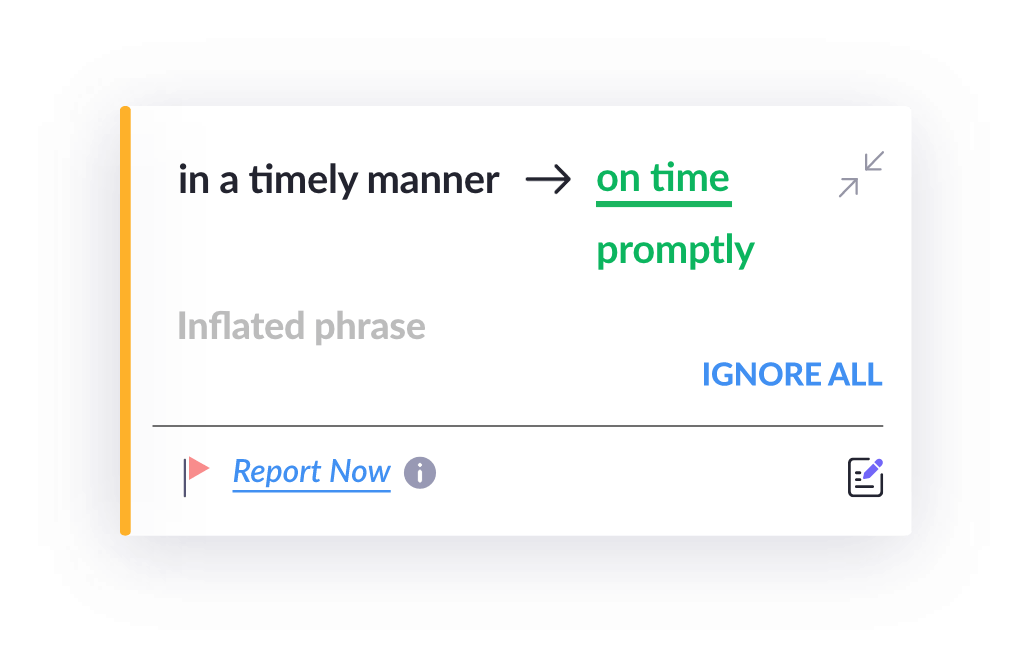 A Version of BluePencil for all your needs
Features

Free (For those who want only
Basic Grammar and spellcheck) Individual Premium (Get instant help with writing style and clarity for work and school)TRY NOWBUY NOW Team Premium (Advanced checks and resources for professional writing and complex business communication)

Starts at

TRY NOWBUY NOW

Grammar

Spelling

Punctuation

Personal dictionary

Pocket Editor
Wordy phrases

Sentence length

Informal writing

Non-inclusive language

Passive sentences

Commonly confused words

Better word choices

Rephrased sentences

Transliteration

Organization dictionary

User management