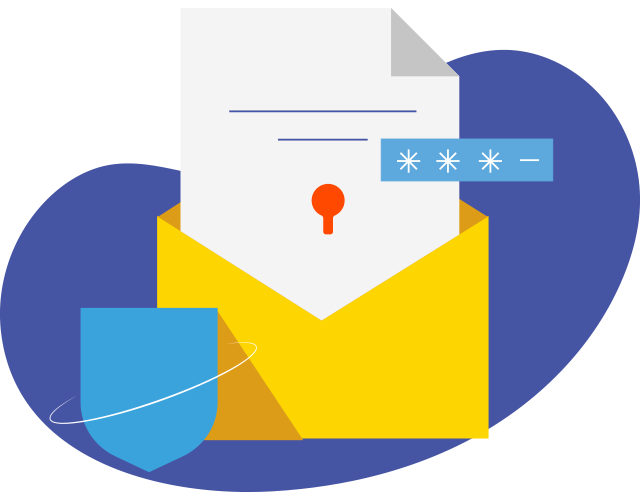 S/MIME
Ensure top-notch security for your organization's email communications. S/MIME provides authentication and privacy for your emails by encrypting the message itself. Use the digital signature and the encryption services in S/MIME to keep your emails protected against data leaks, phishing, email spoofing, and other email attacks.
Email Retention and eDiscovery
Preserve your company's emails with Zoho Mail's archiving solution. Emails are archived, retained, and indexed for future use. Set retention policies that best suit your enterprise and quickly retrieve archived information through eDiscovery. You can also create and manage investigations for specific emails and generate audit reports on user activity.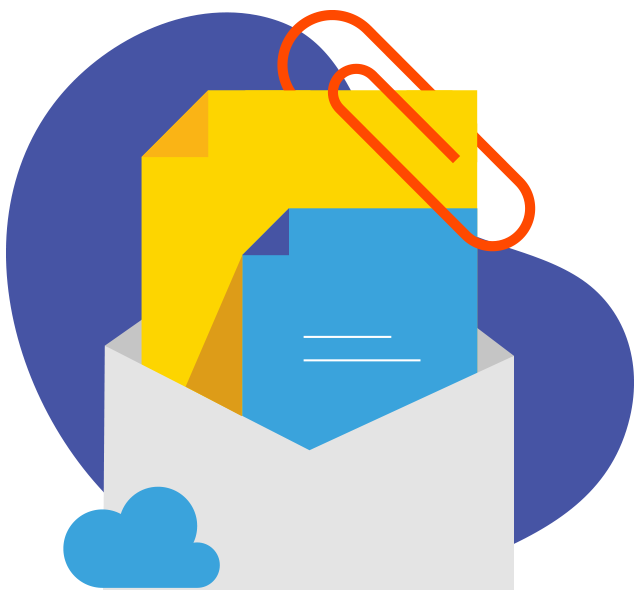 Huge attachments
Fret no more about attachment size limits. Zoho Mail's 'Huge attachment' feature allows you to upload attachments up to 250 MB. Your files will be automatically uploaded to the cloud and a link attached in your email. Set permissions for the attachment by making the link public or private.
Resource Booking
Never again worry about double bookings and conference room shortages. Resource Booking lets your users pick the room they need, when they need it, based on a simple "free" or "busy" basis. With Zoho Calendar, booking a room, creating an event, and sending out invites can all be done from one place.