Multiple

Users.

Flexible

plans.

One

solution.
No one knows your organization, your employees, and their needs more than you do. While everyone in your organization needs email, the features and connected applications they use will differ across roles. Zoho Mail makes it simple to mix and match Mail and Workplace plans to serve your organization's variety of needs.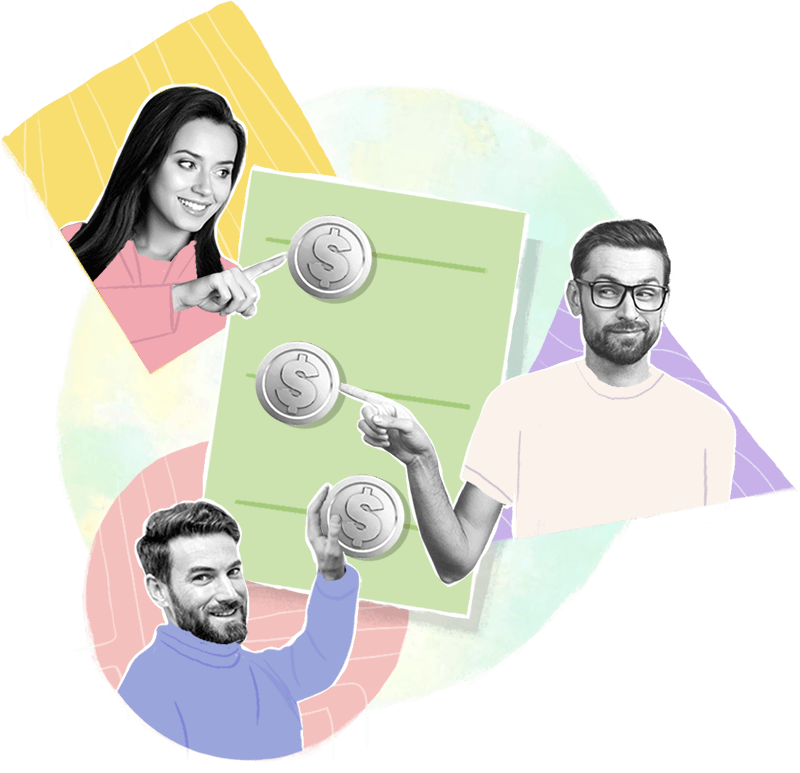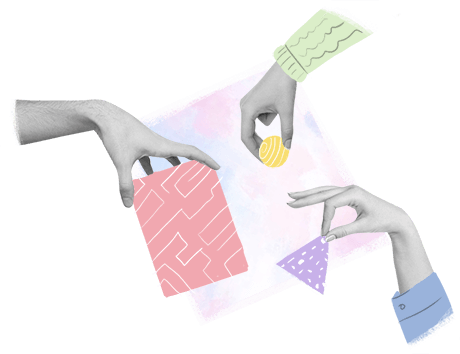 Pick what you need:

no more, no less

Zoho Mail and Workplace put together four business email pricing plans, which offer different features, storage, and costs. From part-time employee to your department heads, you can pick a plan that suits their roles and needs best.
The light-weighted email :

Mail Lite
Highlights:
5GB/user or 10GB/user
Hosting for multiple domains
Domain aliases
IMAP/POP access
Email sharing
Full-fledged calendar
Team chat
Best for:
Front desk staff
Contract employees
Frequent travelers
Folder and email sharing
Collaborative work is easy with Streams, where you can share emails, comment on them, discuss next steps, and tag relevant people. You can also share an entire folder of emails with relevant permissions.
Offline access
Get continuous access to emails even during poor or no internet connection. Read emails, have your replies stored in the outbox, and create and save templates as well—a definite time-saver when you're on the go.
Personal and group calendars
Mail's full-fledged calendar helps you track your appointments as well as schedule, manage, and keep notes of organization meetings. You can also sync with other group calendars and access your schedules on mobile.
The ultimate email :

Mail Premium
Highlights:
50 GB/user
Extra large attachments
Back up and eDiscovery
S/MIME
Resource booking
Best for:
Mail-heavy users
Senior technical professionals
IT team
Extra security with S/MIME
Mail provides extra layers of protection for all security-conscious professionals with S/MIME. With a combination of email encryption and digital signatures, eliminate the risk of any interception or spoofing.
Email backup, retention, and eDiscovery
Secure important emails from accidental deletion by backing them up. Mail Premium also comes with a eDiscovery portal to help you set up custom retention policies, hold investigations, perform searches and discover important email data when required by law.
Huge attachment support
For employees who need to send large files, the huge attachment support with up to 250MB comes as a welcome addition. You can also set access permissions to control the level of activity on your files.
The suite experience :

Workplace Standard
Highlights:
30GB/user
10GB/user file storage
Office suite
Chat channels
Audio and video calling
Best for:
Supervisors
Frontline and remote employees
First-line and shift managers
Team leads
Event organizers
Complete office suite
Workplace Standard bundles the complete Zoho office suite, including Writer, Sheet, and Show. Create, share, and collaborate on unlimited documents, spreadsheets, and presentations.
File storage with search
WorkDrive's folders help you centralize your file management and organize them based on teams. Create files easily, maintain versions, manage access privileges, search within content, save locally or on the cloud, and share externally as well.
Audio and video calls
Create chat channels in Cliq for quick conversations and discussions with your teammates. For matters best resolved over a call, Cliq offers audio and video calls.
The Executive suite :

Workplace Professional
Highlights:
100GB/user
100GB/user file storage
Online meeting tool
Organization intranet
Best for:
Administrators
Top-level officers
Team managers
Sales heads
Directors
The organization intranet
Keep decision makers and managers involved and engaged with your full staff by setting up an intranet over Connect. Create focused groups, post information over forum posts, and enable unlimited guest access as well.
More storage and detailed reports
Get the maximum benefit with increased storage for emails, files, and chat. Detailed reports and analytics across products help administrators and managers get a bird's eye view of activities within the virtual workplace, and make changes to organization settings if required.
Online meetings and webinars
Meet online securely to discuss, present, and collaborate from different locations with Zoho Meeting. Use seamless video conferencing and screen sharing with as many as 100 participants at a time. You can also record your meetings for future references.
Try different combinations

and predict costs now!

Available only on yearly plans

0

per month billed annually

Ready to mix and match? Write to sales@zohocorp.com
Bonus:

Mix and match best practices

If you're ready to construct the best plan for your organization, here are a few tips that can help you get the maximum benefit and avoid confusion:

0

0 3 2 1 0
Levels over departments
Not every person in a department will require the same level of functionality or storage. Access the level of creation, communication, and collaboration each employee is required to do and match plans accordingly.
0
0 3 2 1 0
Be open to switching
During an employee's time at your company, their needs may evolve or change. They may sometimes need to scale up and do more. Don't hesitate to move an employee to a plan that suits them better.
0
0 3 2 1 0
Keep everyone informed
Maintain an internal document that lists the permissions your employees have at different levels. This helps them get up to speed easily without any confusion.
Frequently Asked Questions
Can I switch from my existing single plan to mix and match?

Yes, you can. Write us an email and we will help you out.

Is there a limit to the number of users I can have on each plan?

Good news! We do not limit the number of users in a plan, so you are free to distribute how you'd like.

Does mix and match work for monthly subscriptions?

No, you have to be on yearly subscription to do this.

What if I need more storage for a user, but I don't want to change the plan?

Additional storage units can be purchased, regardless of plan.
Email hosting plans with flexible pricing.