Zoho Workplace helps Beyond Blue Aerospace communicate and collaborate over its sky-high plans
About Beyond Blue Aerospace
Beyond Blue Aerospace, a Federal Corporation in Canada, was established with a goal to create suborbital spaceplane that could take off from an airport. Steve Perpich, a Board member and Director of Special Projects at Beyond Blue says that the team believes suborbital spaceflight vehicles will provide new career opportunities for aerospace professionals and greater access for the public to enjoy the thrill of spaceflight. Beyond Blue also funds its program by running a suborbital spaceflight ground school to train aspiring pilots and enthusiasts. Steve also runs a Bookkeeping and Custom Reporting consultancy by the name Ordered House.
INDUSTRY

Suborbital Spacecraft

COMPANY SIZE

5 - 10 employees

INDUSTRY TYPE

Aerospace
Finding Zoho
The very first app that Steve tried from the Zoho offering is Zoho Books, which he recommended to his clients through his consultancy job at Ordered House. Upon discovering Zoho Workplace for Beyond Blue's communication and collaboration, he found it to be an excellent replacement for Microsoft Office 365. "Not only has Microsoft priced their products very high, but the hardware or server problems that could crop up are also very expensive to fix", he says.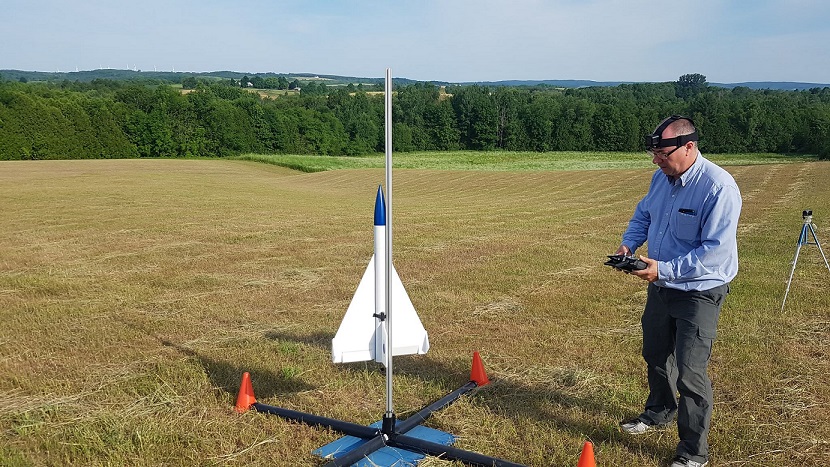 First impressions with Zoho Workplace
For Beyond Blue, Steve needed an inexpensive yet effective communication tool, and Zoho Workplace seemed to be perfect. "With Zoho Workplace, the entry cost and the cost of ownership is significantly lower than other products. It's a 100% cloud function if you wish for it to be, but also has functionalities on the desktop," he says. Steve also found that Zoho apps are excellent with bandwidth, and continue working smoothly even at lower speeds.
Communicating better with Zoho Workplace
When Beyond Blue started exploring Zoho Workplace, one thing that impressed them the most was that the onboarding was very simple and they did not need any special training to manage and administer the account. In the Workplace bundle, Zoho Mail is the most frequently used app. Steve says, "The fact that email views can be customized is great—the ability to see new emails at the top or bottom, or to thread a conversation or not. The team heavily uses the mobile app too, and it has always been a smooth experience for us." They also rely heavily on email search which is truly comprehensive and very detailed. The other favourite app of theirs is Zoho Cliq, which according to them has enough features to keep it entertaining, but also keeps a lovely audit of their communications. "We have people working from all across Canada, so we use Cliq all day", Steve exclaims. The team also uses Zoho Meeting for their internal discussions and meetings.
Collaboration and task management
The Beyond Blue team centralises all its tasks in Zoho Connect. The Kanban view is fully functional and helps them have a categorised view of tasks."We pull up the Kanban view every time we have our meetings or discussions. It's great to see it all at one place, our communications and our tasks, assuring us that there is a proper audit trail, in case we have to go over and look something up", says Steve. "Connect truly lives up to its name, it connects everything and everyone", he adds.
The Verdict
For Steve and Beyond Blue, the best things about Zoho Workplace are the inexpensive point of entry, complete encapsulation of all tasks, and scalability. The team has never had an issue with connecting to Zoho, as their support tickets are never missed and the follow up calls are on time. About the support and marketing folks at Zoho, Steve says, "Every encounter with a Zoho employee makes me want to love the company even more!" The team feels that even the beta versions of features released are rock solid! After a good experience with Zoho Workplace, Books, and a few more apps, Steve is looking to switch to Zoho One sometime soon. "Once anyone starts using Zoho, there'll absolutely be no reason to leave it", concludes Steve.