Seamless multitasking with central collaboration dashboard
Zoho Workplace's dashboard brings together all Workplace apps in one integrated view. Personalize your collaboration dashboard as you see fit and stay updated on your activities.
Give it a personal touch
Customize your dashboard layout. Rearrange, remove, or add app widgets, and create custom widgets from existing ones.
It's always
up-to-date
The Workplace dashboard syncs data in real-time and makes collaboration effortless. Emails, chats, notifications, announcements, and everything else you see in the dashboard are updated in real time.
The power of one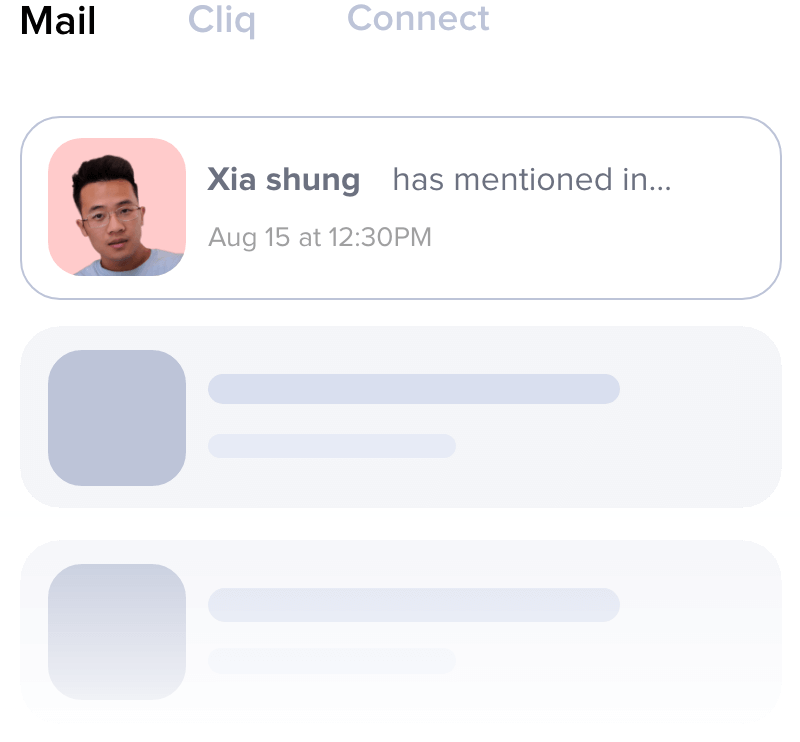 Combined notification view
View all your app notifications in one place. Enable or disable notifications for all or select apps.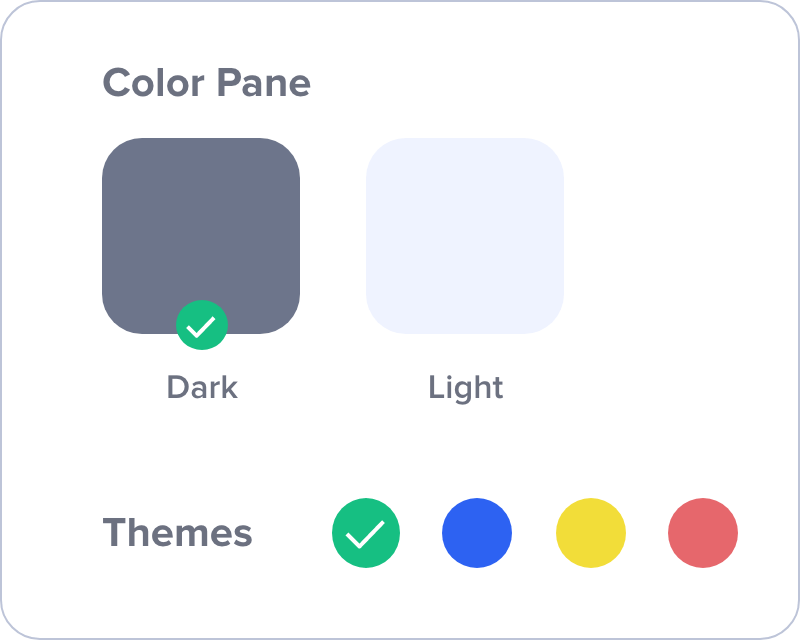 One unified theme
A central theme for Workplace will be applied for the dashboard and the apps in the suite. The sidebar color can also be set to light or dark.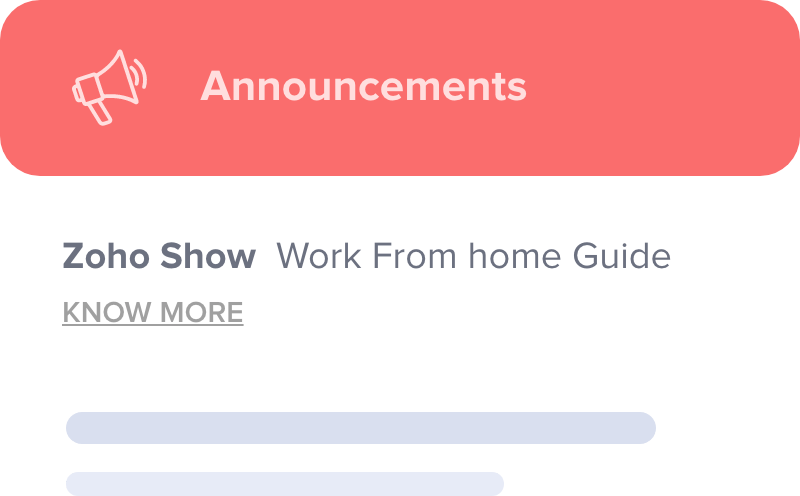 Integrated product announcements
No need to juggle between tabs to check for app announcements. Never miss out on news with the collated announcement section.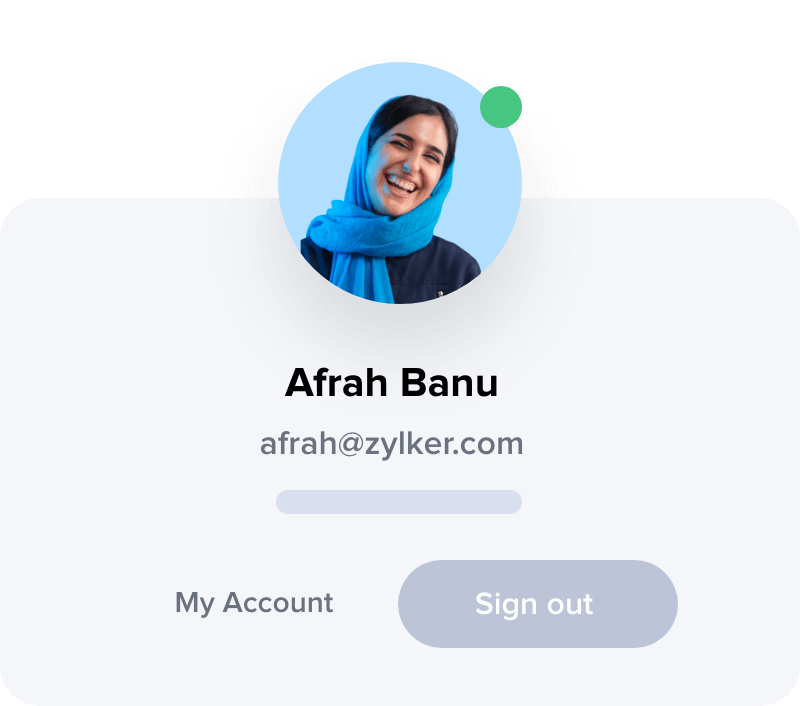 Dynamic user profile
While navigating between Workplace products, the user profile options are adjusted dynamically according to the app's profile while retaining the general user profile design of the Workplace dashboard.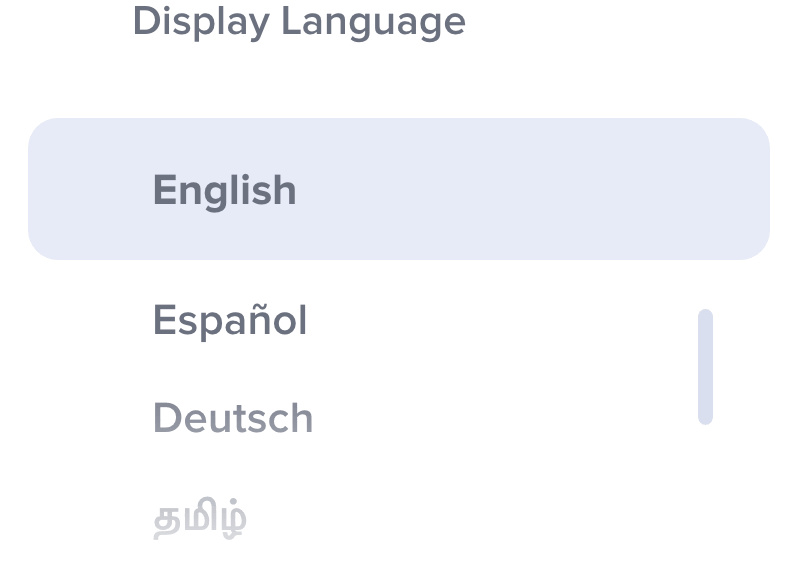 All apps in the same language
Workplace supports 42 languages and allows users to pick a common language for the entire suite. Changes in language selection will be reflected across apps.
Quick Access
and Search across

Zoho
Get more done in less time. Open the Quick Access tab and type out your desired action instead of manually searching for the field. You can also look up anything across Zoho Workplace apps with the universal search.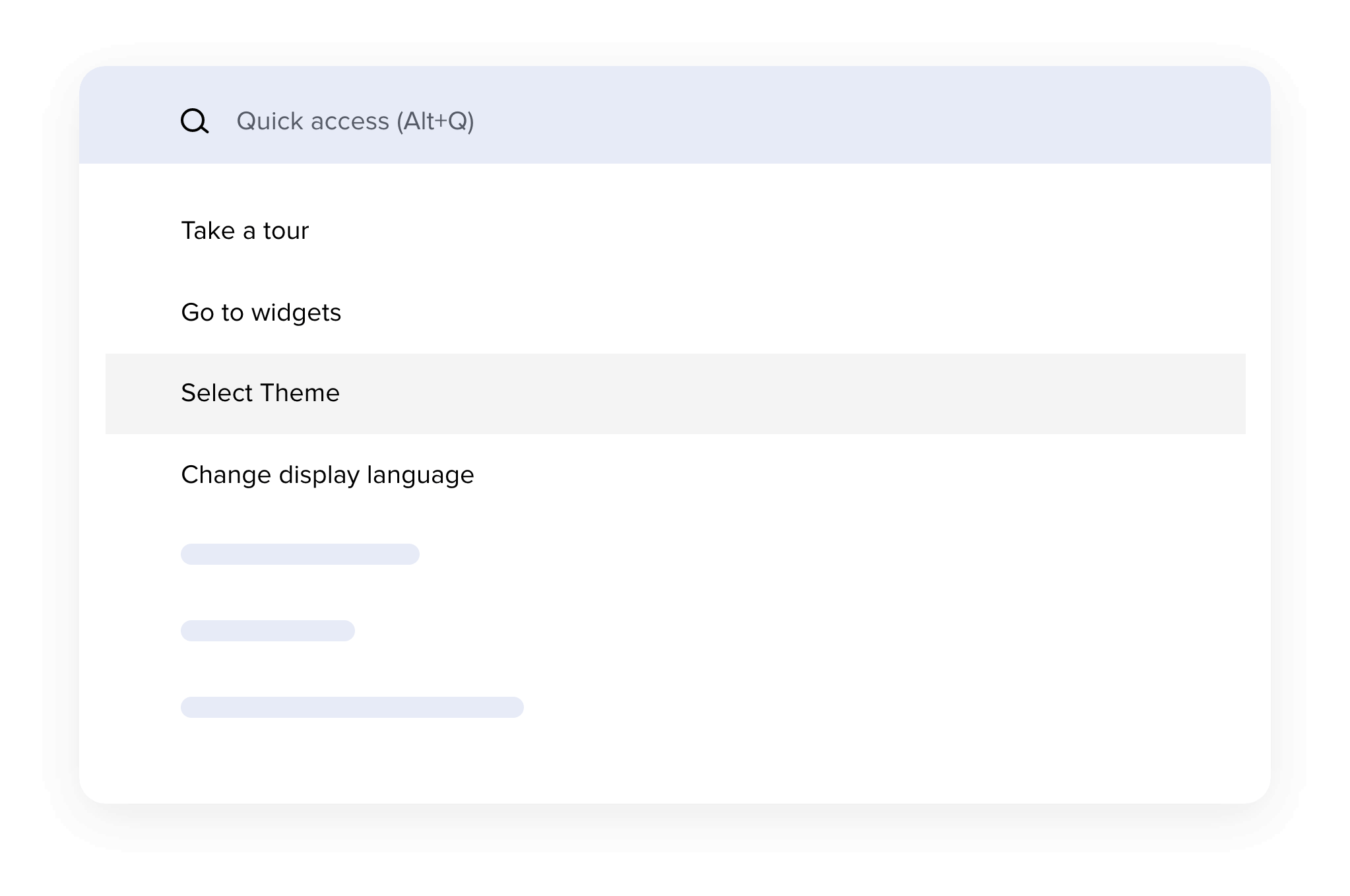 Check out the
Workplace

mobile apps

All your Workplace apps are available on mobile. Find the list of apps and their respective links in the Workplace web UI and download them anytime.

Learn More
Work together. Work better.