For Temporary workforce
Built to simplify and speed up hiring processes within temp agencies, Zoho Workerly ensures conflict-free scheduling faster time-sheet management and invoice generation.
Temps for Long-term
De-clutter your database with a clean and simple view of your temps, their professional details and skill set. Profile your temps with custom dashboards to plan your future jobs.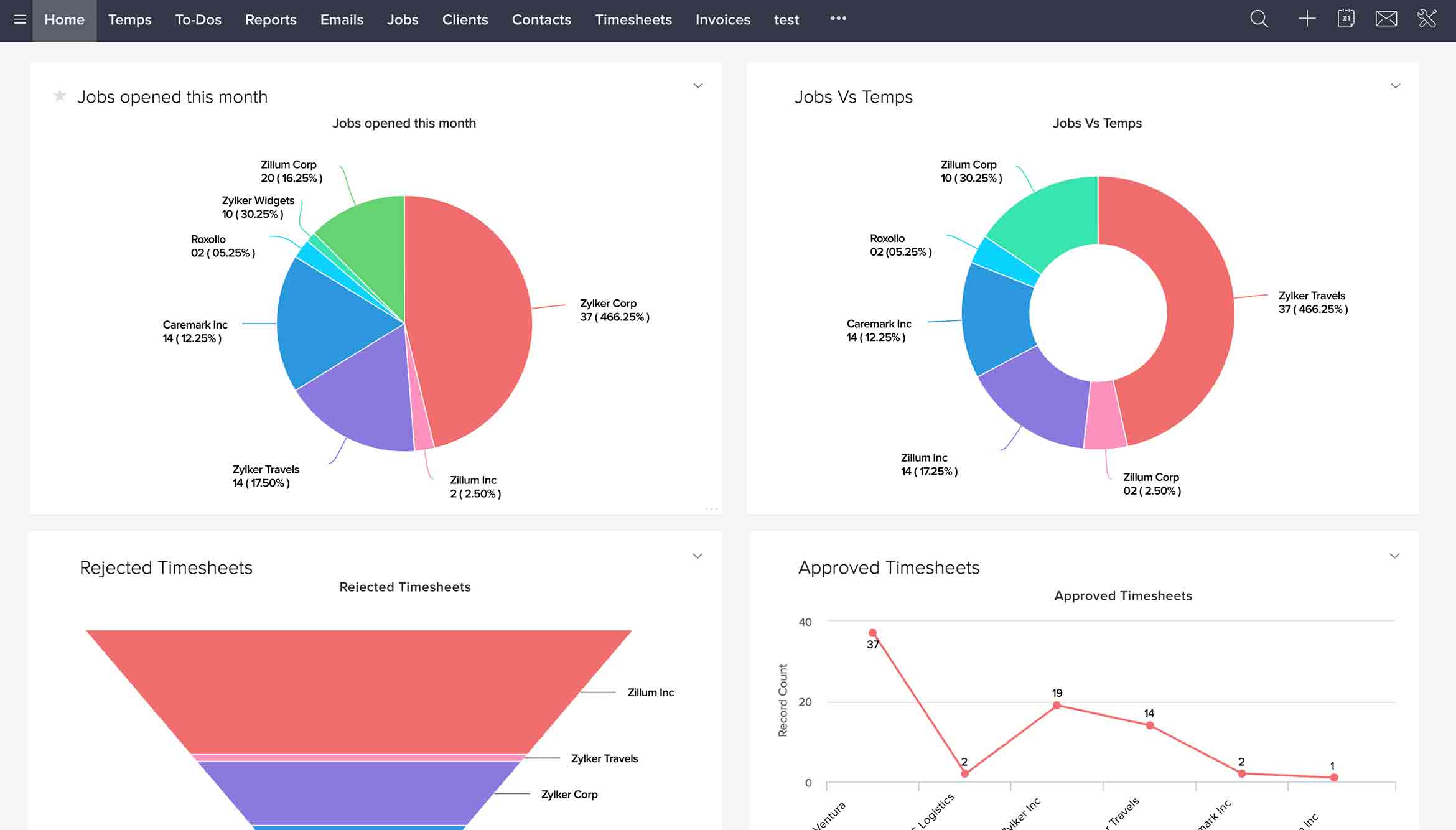 Scheduling Sans Chaos
Effortless and conflict-free scheduling is easy when you have an organized and a complete view of all your temps, clients and jobs in one place. Also the Advanced Search helps speed up the process.

Time-to-Timesheets
Create them, copy them, clone them: Do just about anything with your timesheets, across your temps and jobs. Send them to your clients via several communication channels for approval.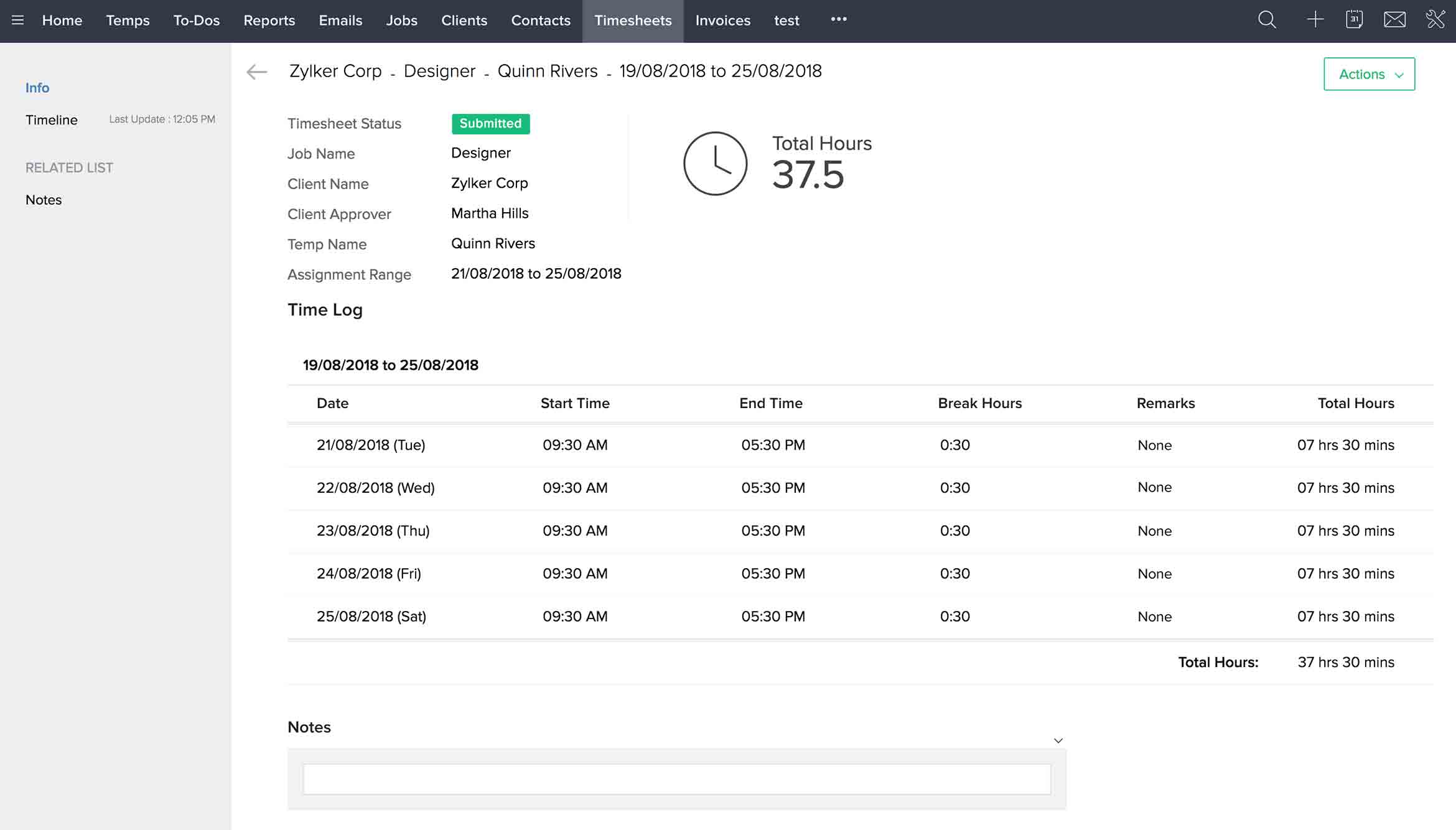 Faster Payments
Generating invoices as and when a job is completed will ensure timely payment of your temps and also faster completion of jobs. Enter your client details, select the respective job, and you're set.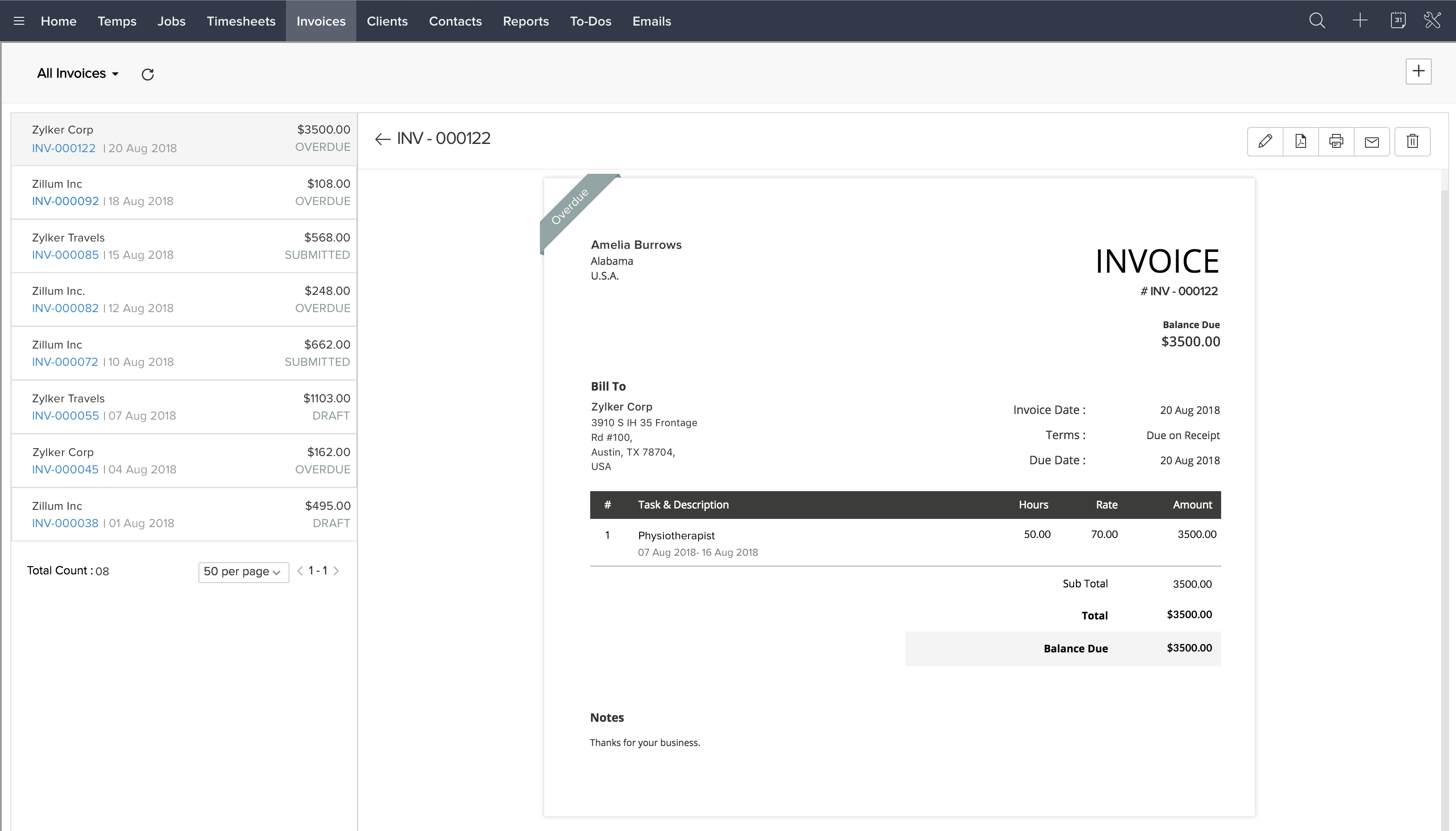 Get real-time Insights
Strategize your process with a set of pre-bundled reports and dashboards. Measure the performance of your agents, the progress of your assigned jobs, pending jobs and more to measure and fine-tune your existing strategies.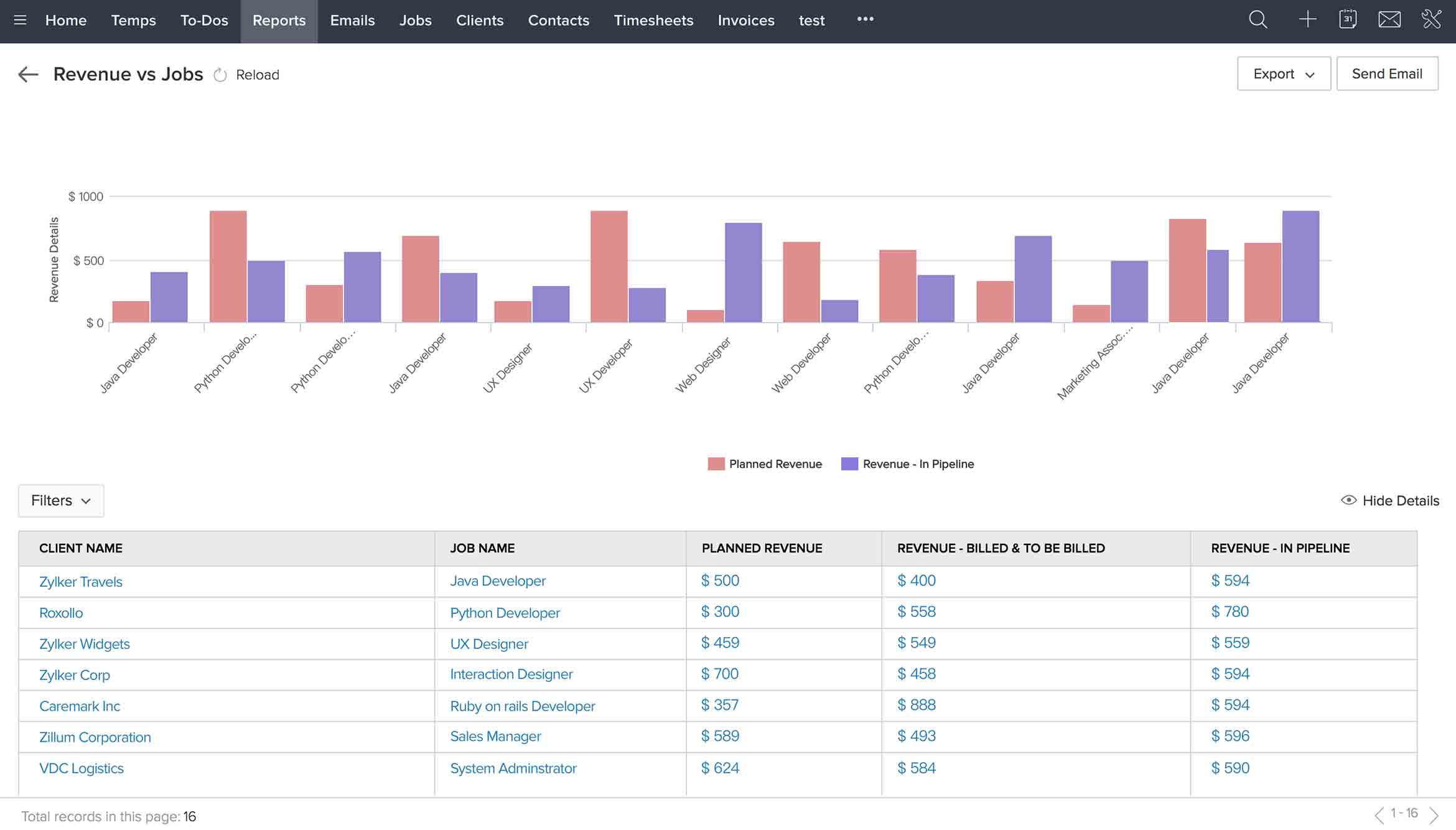 Temp(s) Acceptance
Empower your Temps and get consent from them upon assigning jobs. Temps can accept the job on their Temp Portal, or also via a link shared over email or SMS.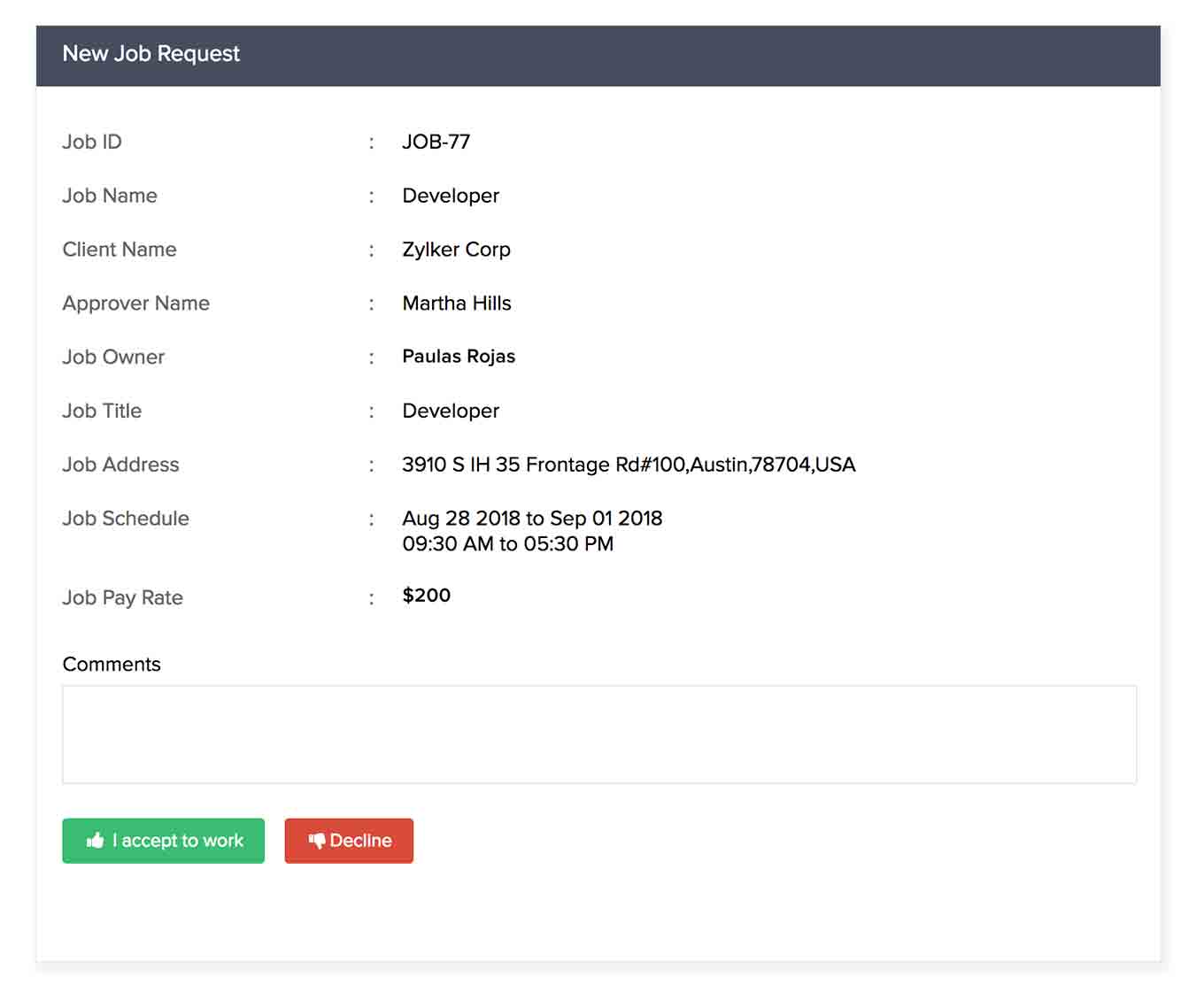 Faster approvals with e-sign

Get your documents signed digitally and approved faster with e-sign integration. Workerly's marketplace is now equipped with Zoho Sign, DocuSign and Adobe Sign for safer and paperless approvals.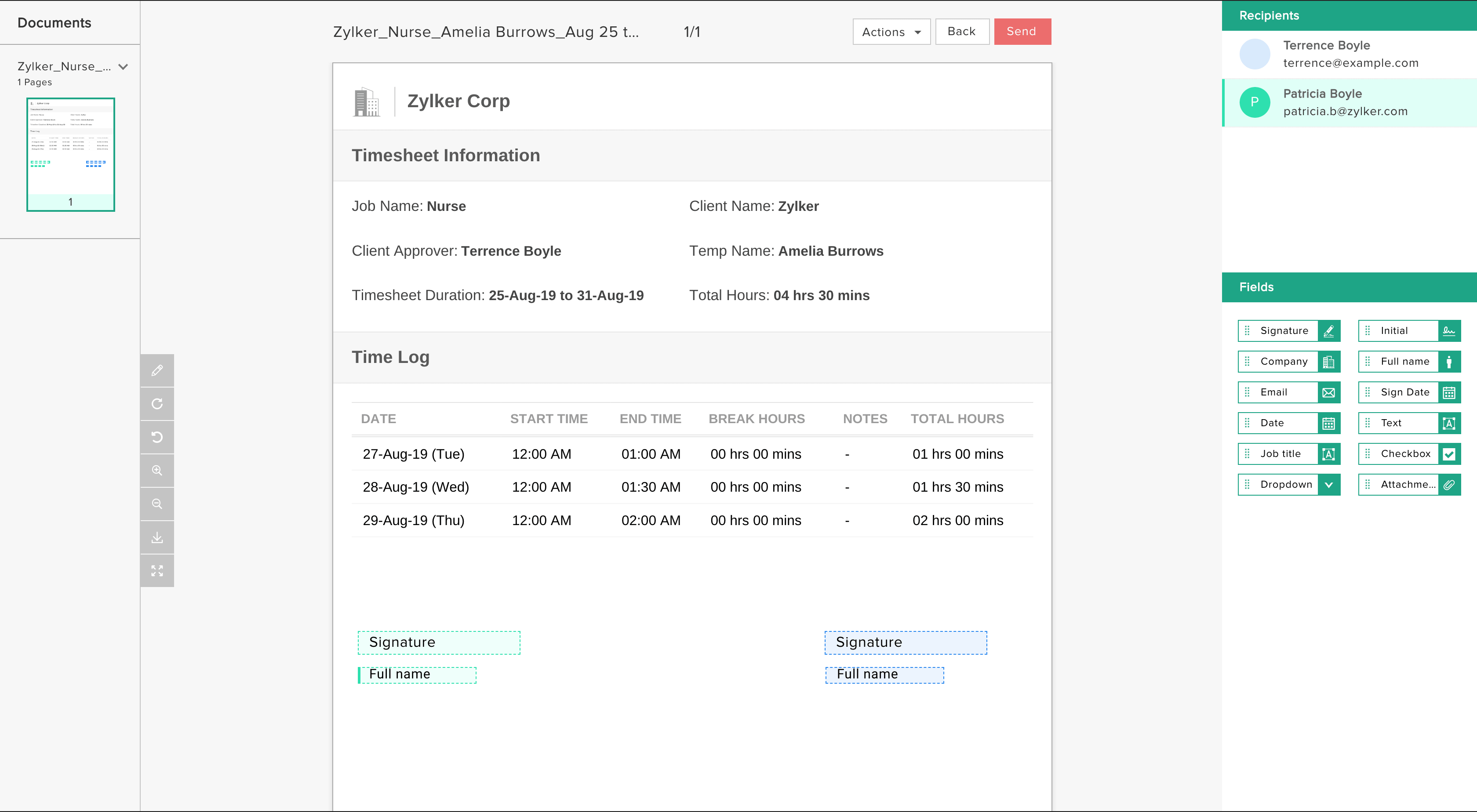 Temp Portal
An all-in-one platform for temps to keep a track of jobs offered to them and also view their current, upcoming and completed projects.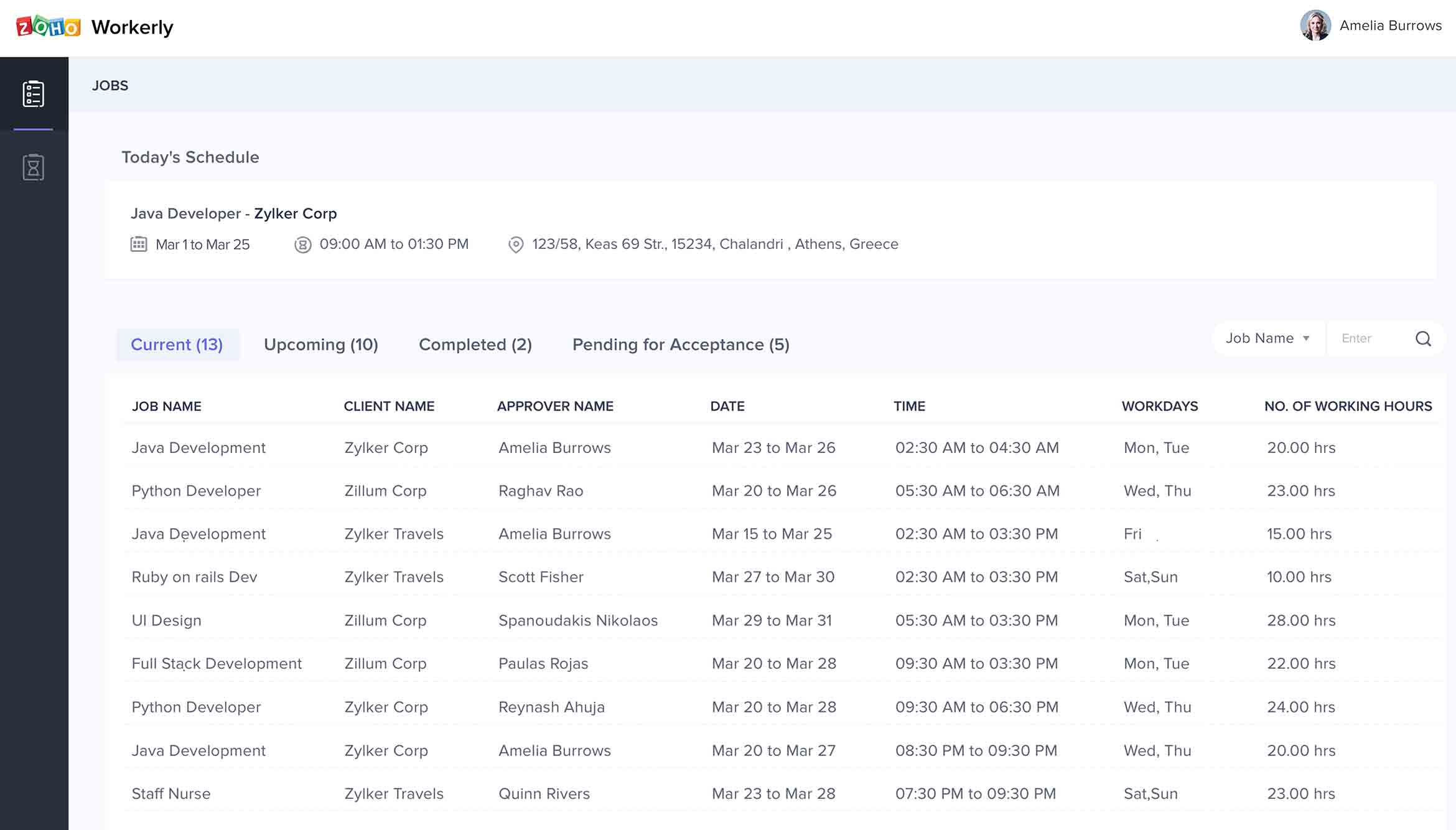 Temp Availability

It's always helpful to stay informed about a temp's availability. If they are unavailable, you can easily assign another temp and avoid confusion. Temps can mark their unavailability through temp portal.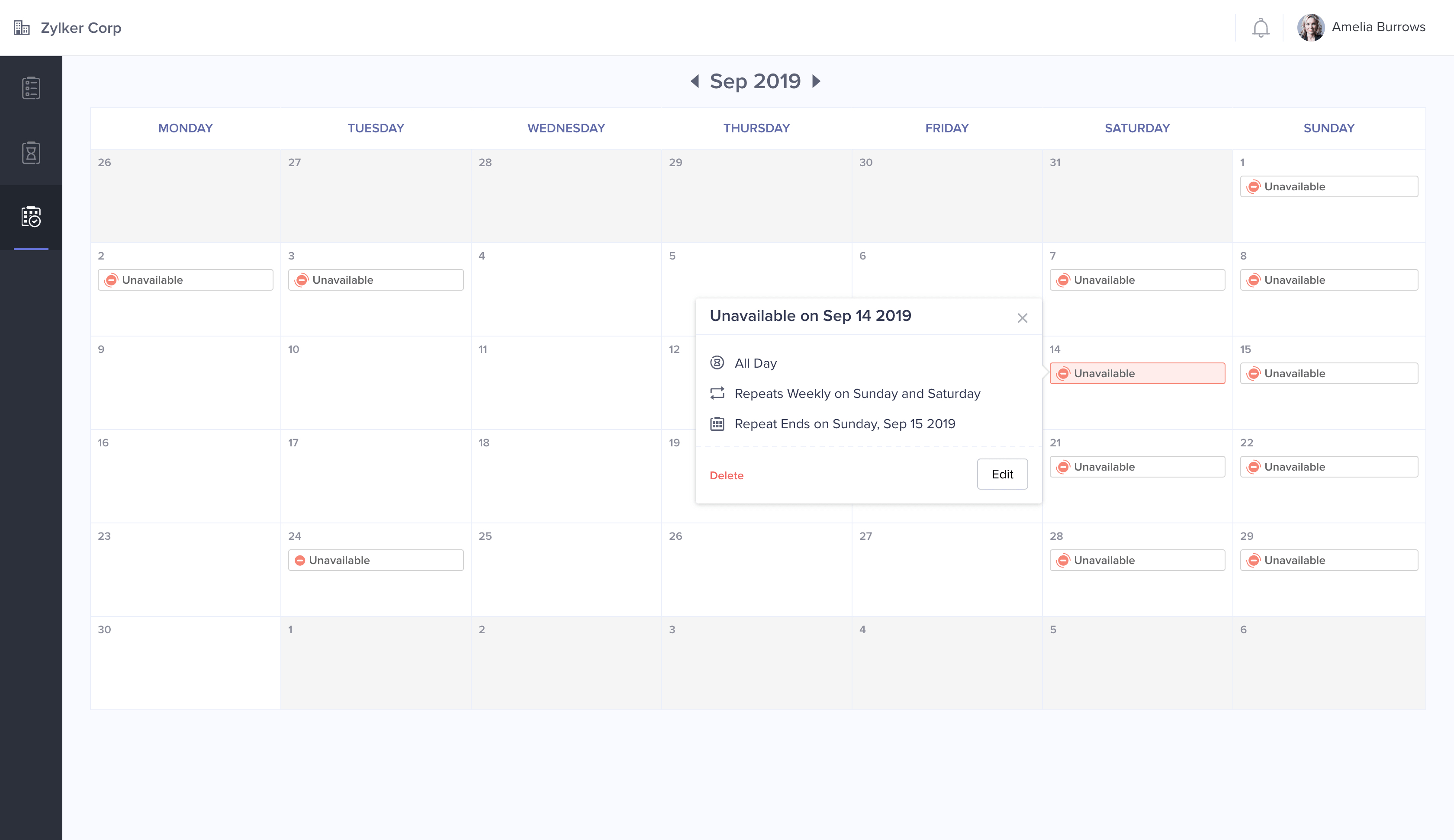 Communication That Works
Send bulk messages or emails to your clients and temps informing them of updates related to jobs assigned to them. Integrations with several third party vendors enables you to get consent from them for new job allocations.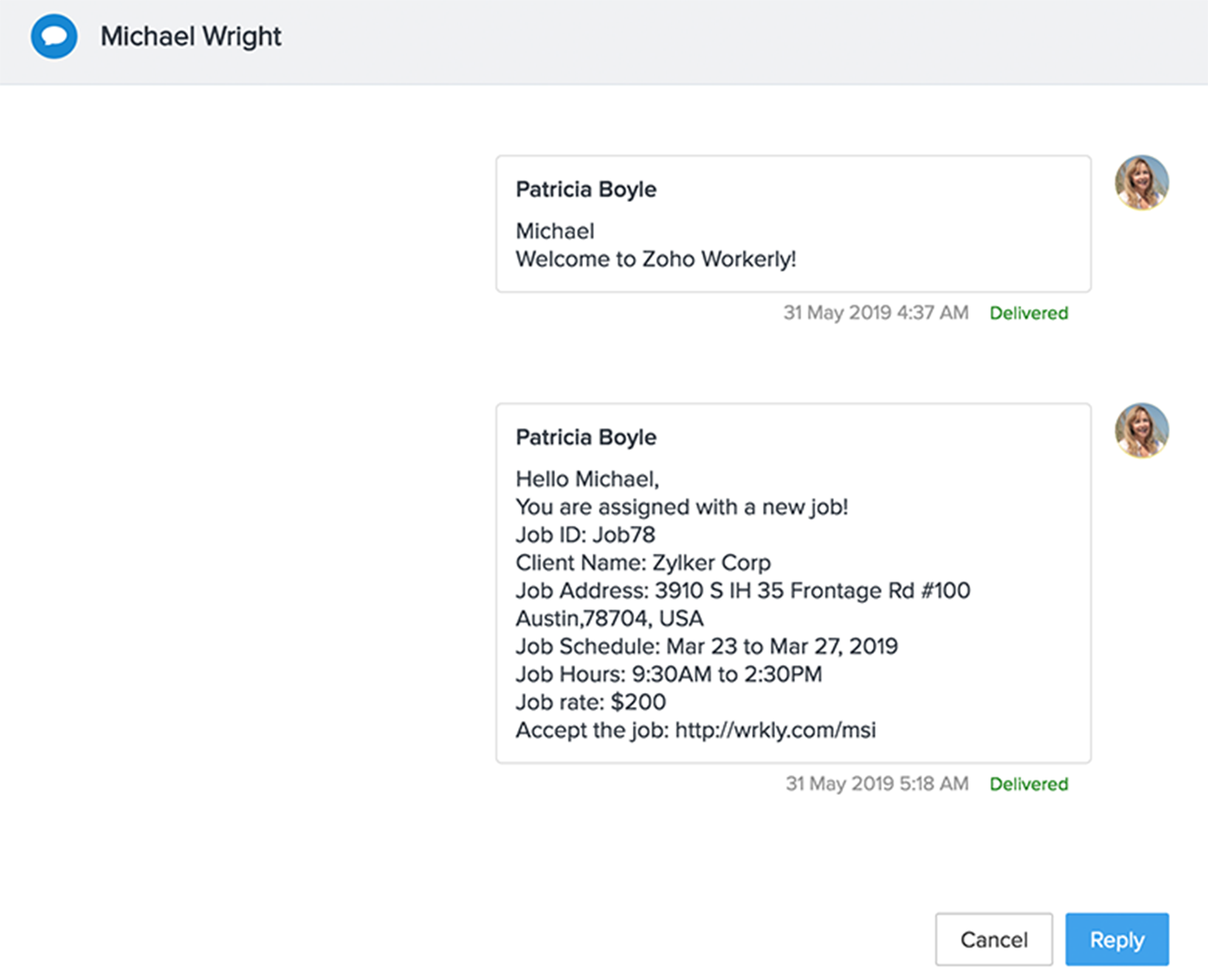 For Workers, On The Go
Zoho Workerly's mobile app empowers temps to update their work, clock their work hours, and to send timesheets for review.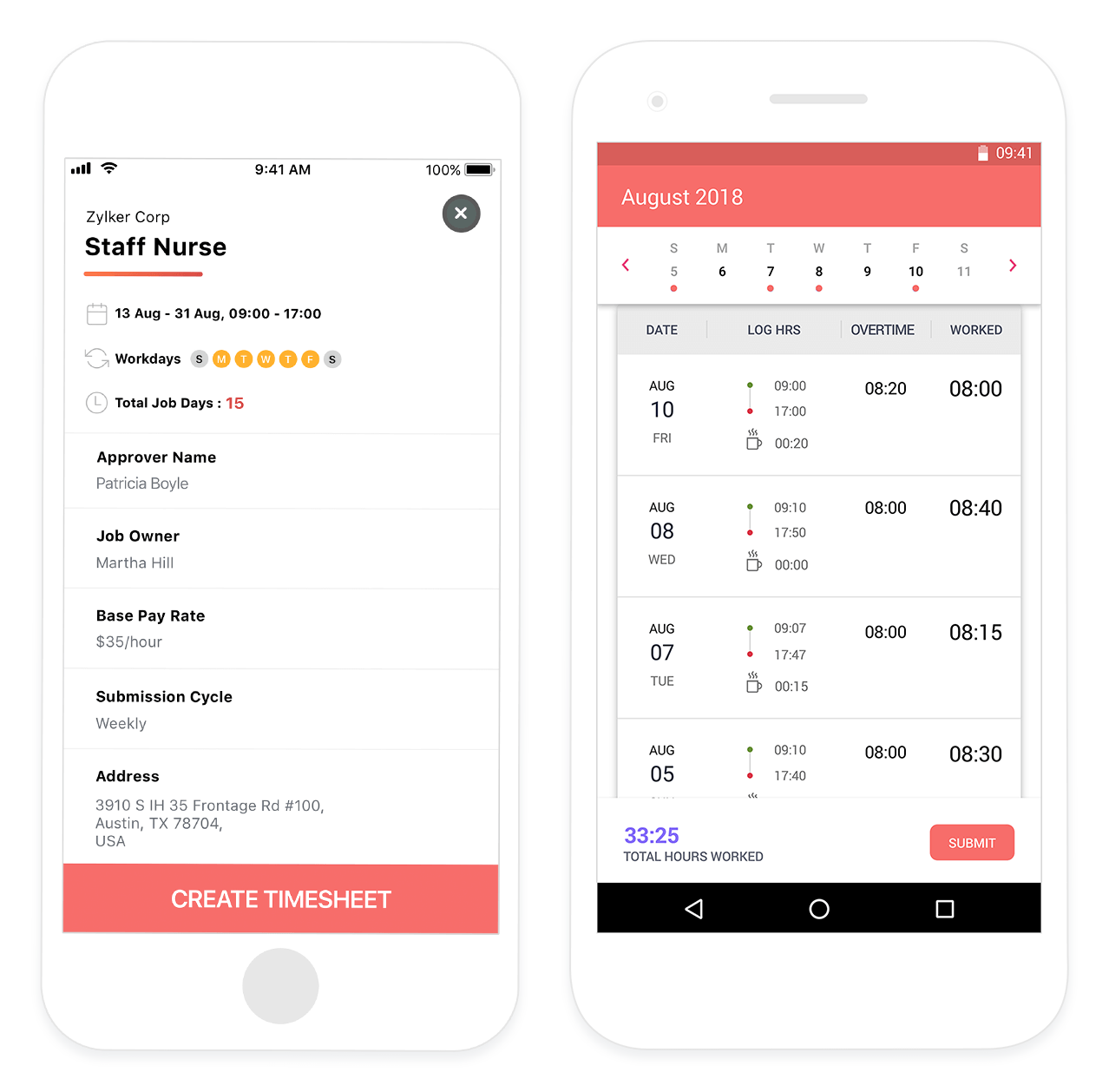 Hiring via Zoho Recruit

Zoho Recruit has integrated with Zoho Workerly. With the integration, you can convert your Candidates for temporary jobs in Zoho Recruit as Temps in Zoho Workerly and experience conflict-free temp scheduling.