Features that will transform your temp staffing business
With features specifically designed to elevate temp staffing operations, Zoho Workerly is the perfect software for agents to manage client and worker relationships.
sign up for free
Scheduling
Time tracking
Invoicing
Mobile
More features
Scheduling
With Zoho Workerly, you can gain a 360-degree view of temp information from one platform. Set up, track, and finalize schedules, and allow temps the flexibility to accept or reject new jobs.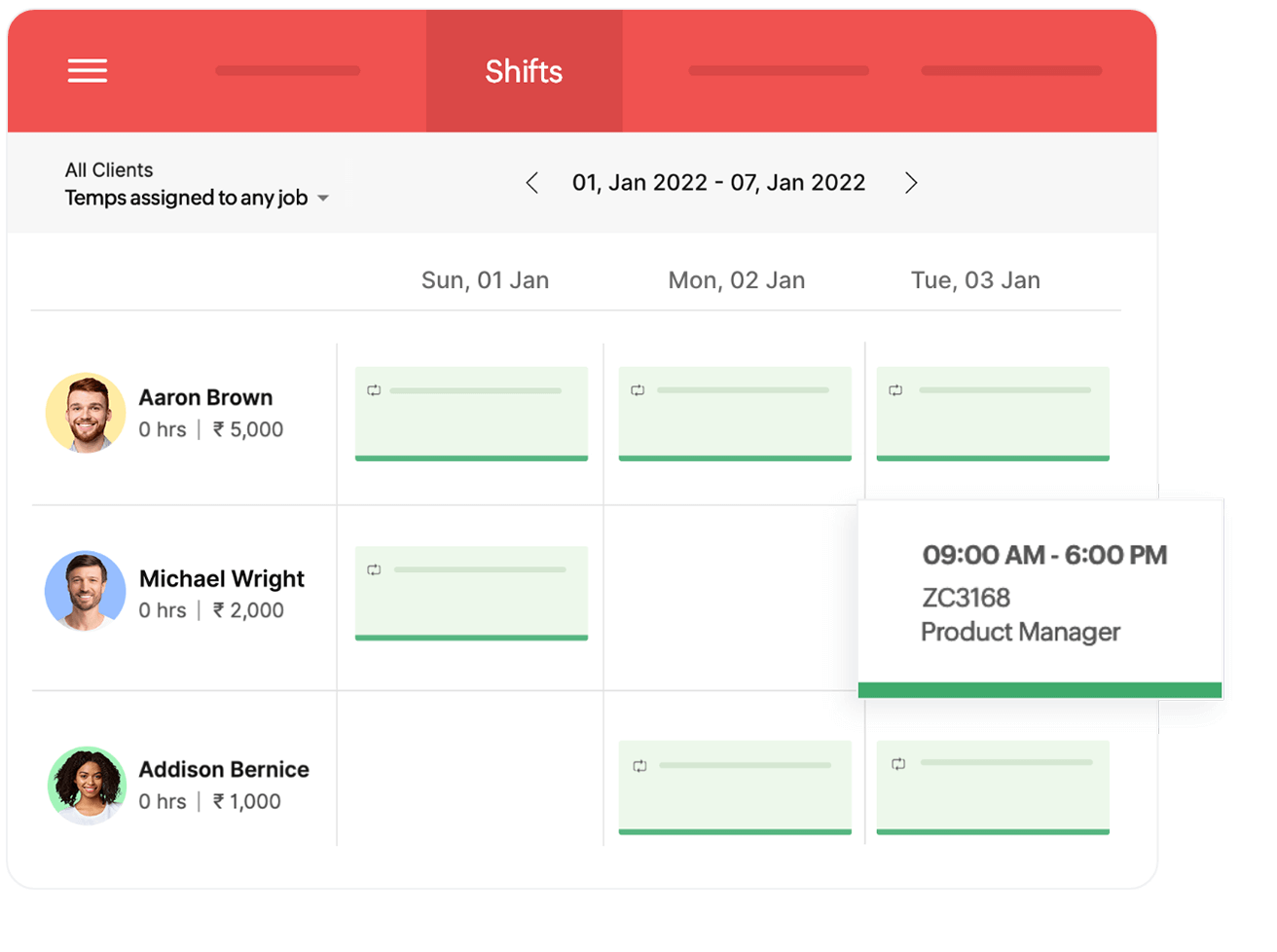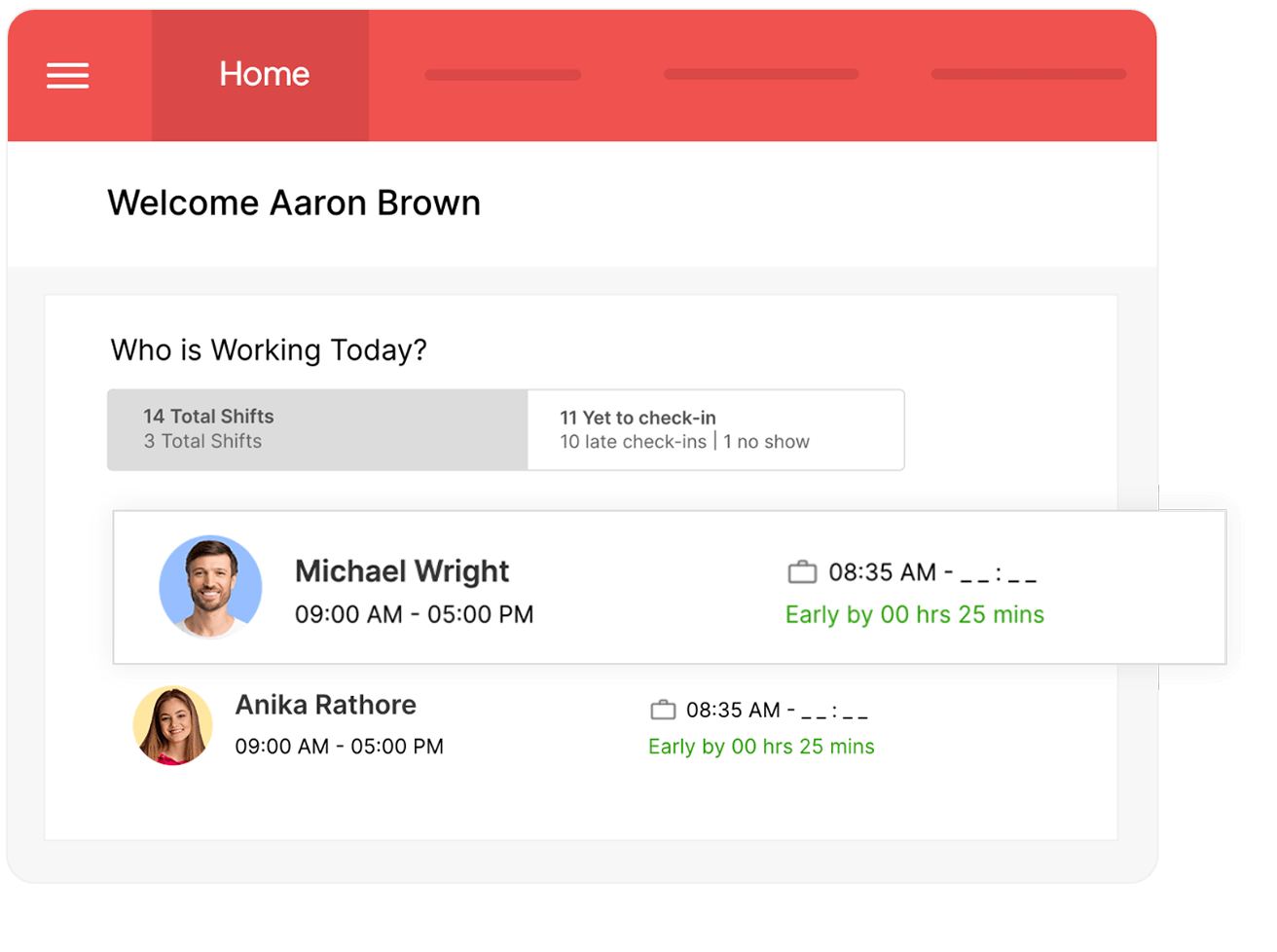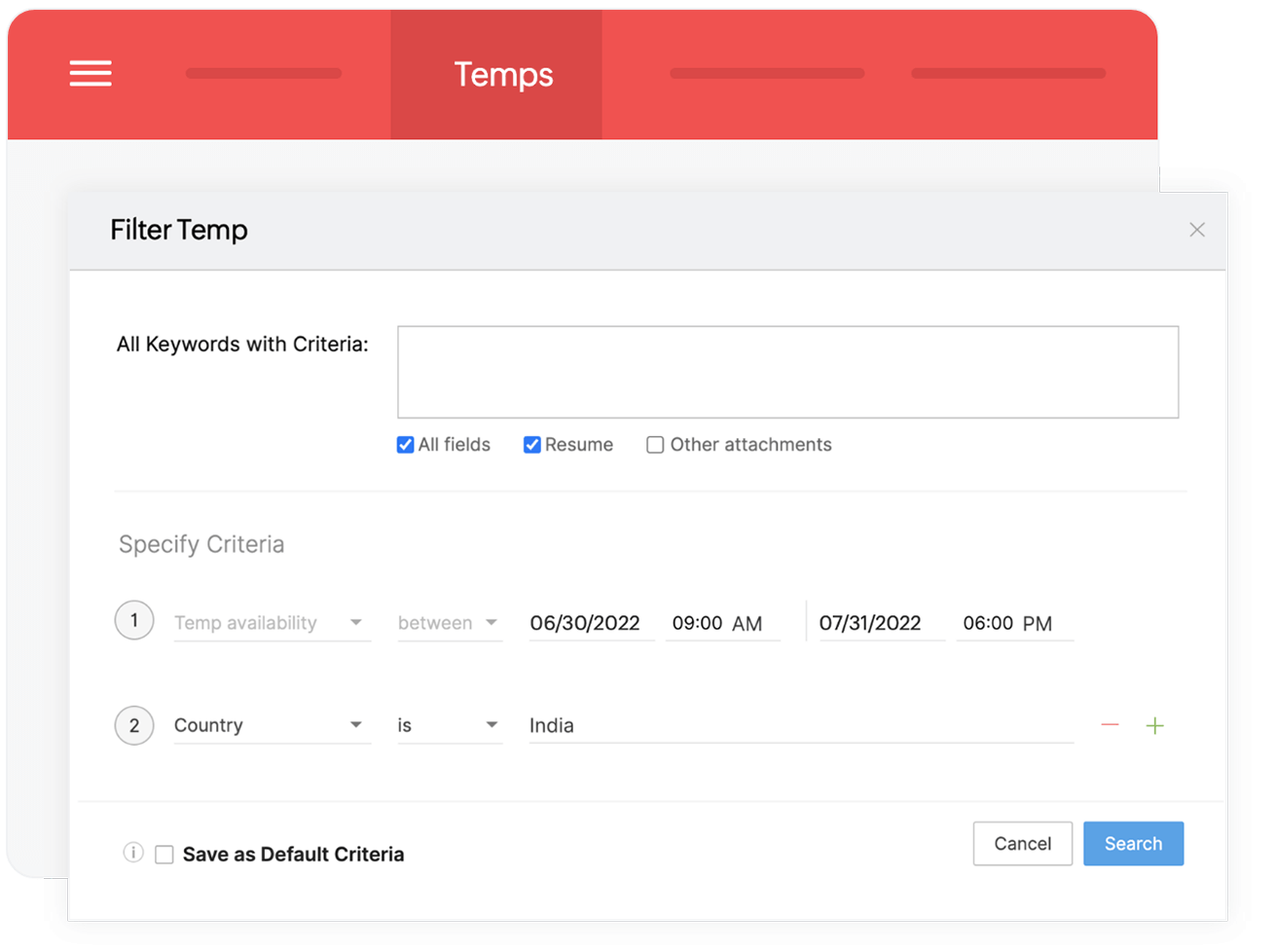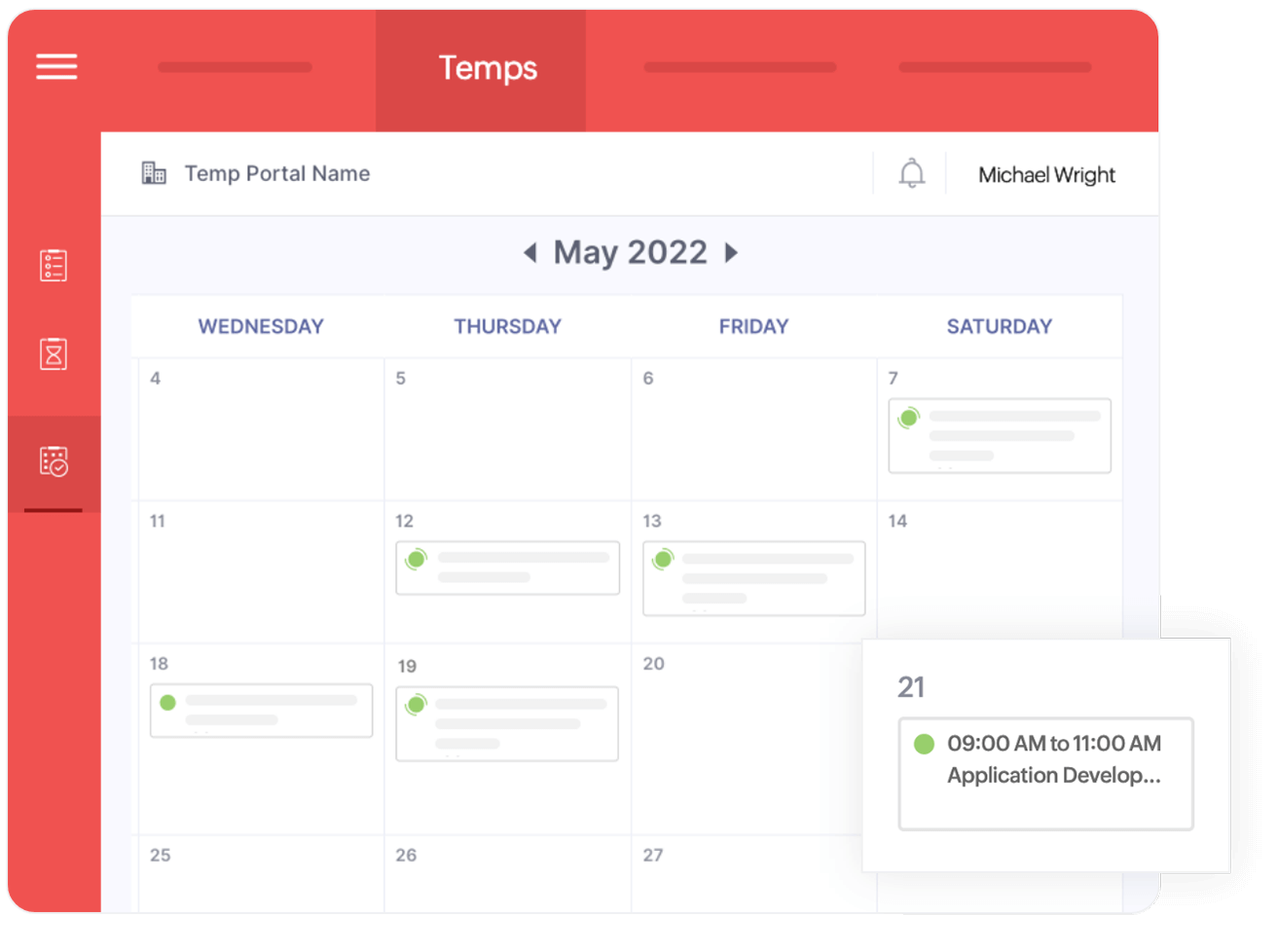 Shifts

Zoho Workerly's Shift dashboard contains all the relevant information about upcoming shifts. This helps you avoid shift clashes and manage empty shifts.

Temp availability

With Zoho Workerly, both you and your temps can mark and update work availability. Temp data syncs with the Temp Portal and the Worker app for complete visibility. Zoho Workerly's new dashboard widget displays check in and check out times, as well as no-shows.

Assigning jobs

Zoho Workerly automatically displays relevant temps for a given job. While assigning new jobs, you can give temps the option to accept or reject the opportunity. You can even refine your search with advanced filters.

Temp Portal

Equip your temps with a robust portal that displays their assigned jobs, shift details, and client information.
Time tracking
Zoho Workerly offers an intuitive and comprehensive time tracking system that gives you immediate, actionable insights. Plus, it provides multiple ways to track temp hours.
Timesheets

Create, copy, and clone. Do just about anything with your timesheets across all workers and jobs. Send them to your clients for approval via several communication channels, and send automated reminder emails to temps who haven't submitted their timesheets.

Timers

Zoho Workerly turns any smart phone, tablet, or computer into a time clock. Your workers can check in and check out from their devices or manually enter their hours at the end of the day.

Timesheet approvals

Auto-approve timesheets or set up agency and client reviews before final approval. Zoho Workerly collects full timesheet details so you and clients make informed approvals and rejections.

Geo-fencing

Harness the power of GPS for greater reliability. With geo-fencing, you can verify that your temps are where they need to be.

Client Portal

Your clients can monitor shifts, create timesheets, and approve or reject temps from the Client Portal. They can also use this portal to view past timesheets, instead of searching through thousands of emails. This helps bridge communication gaps so you can build strong partnerships.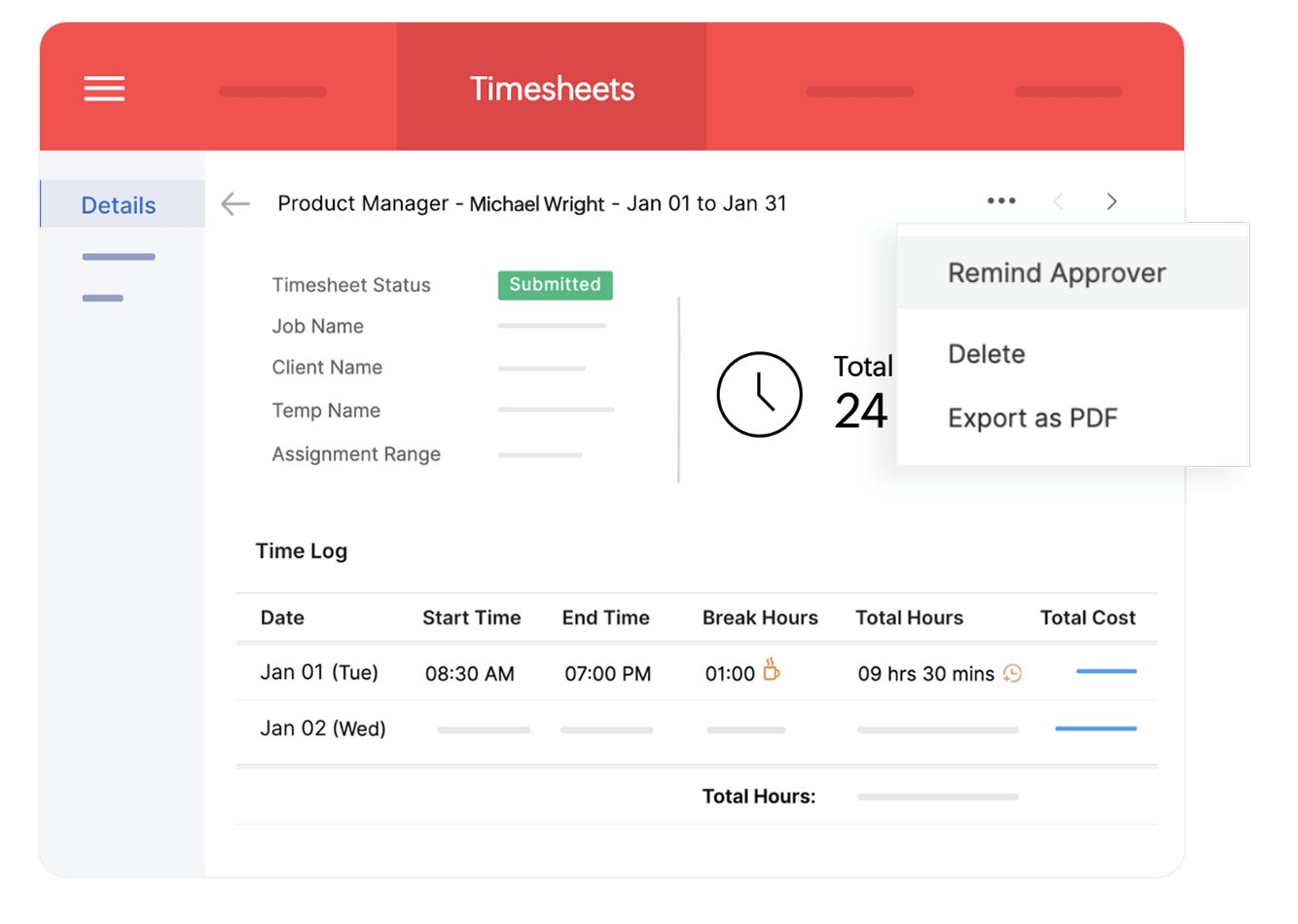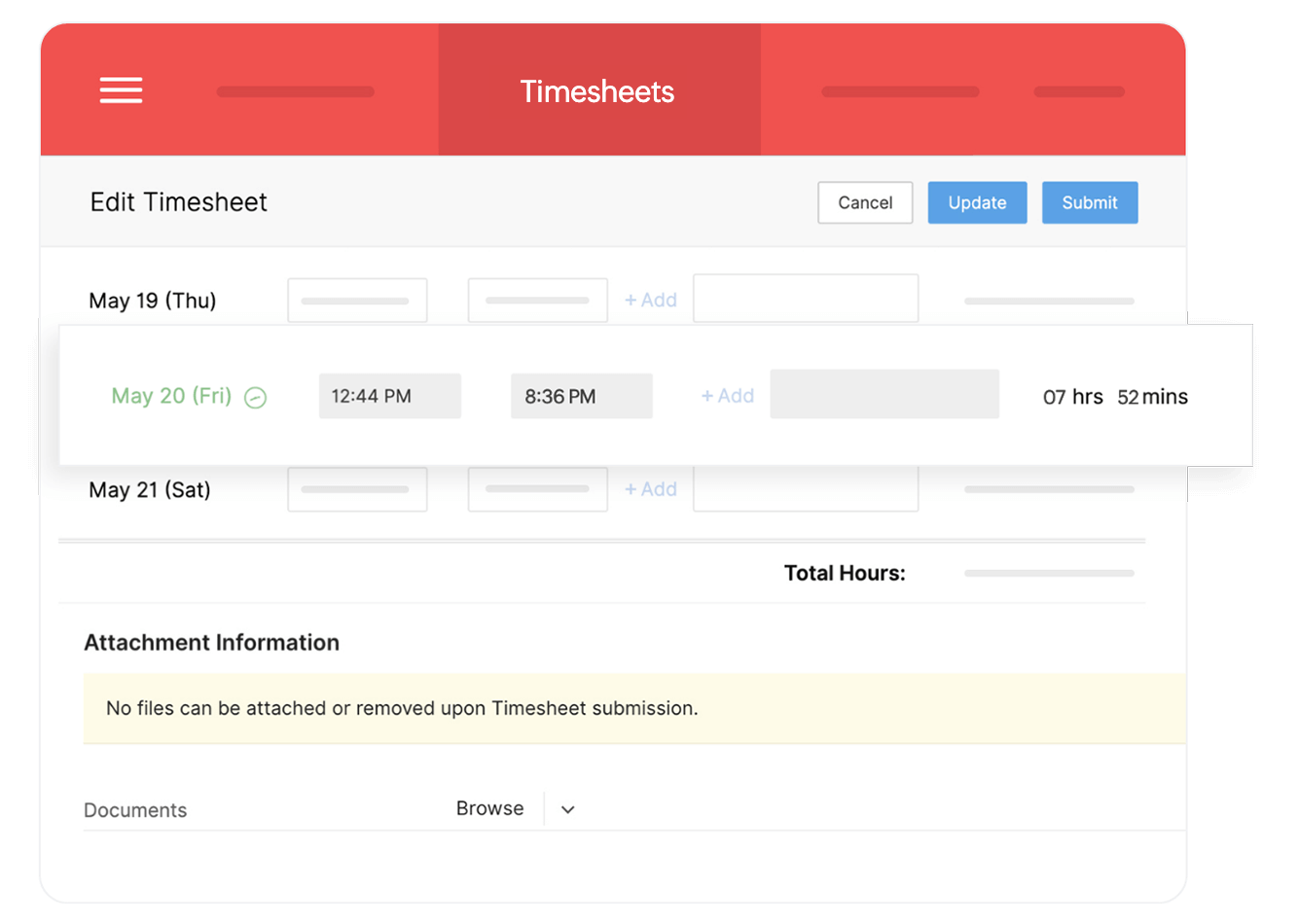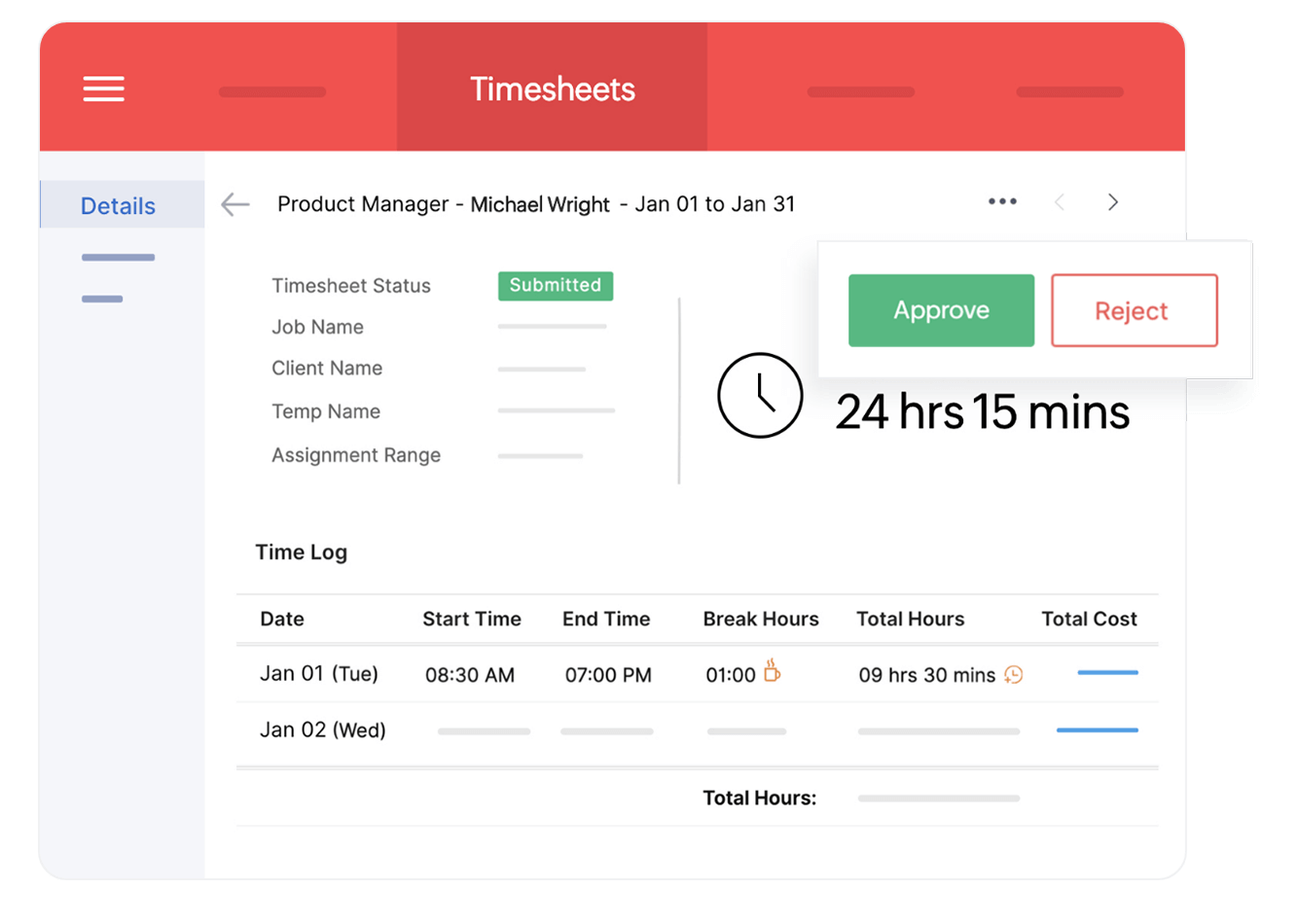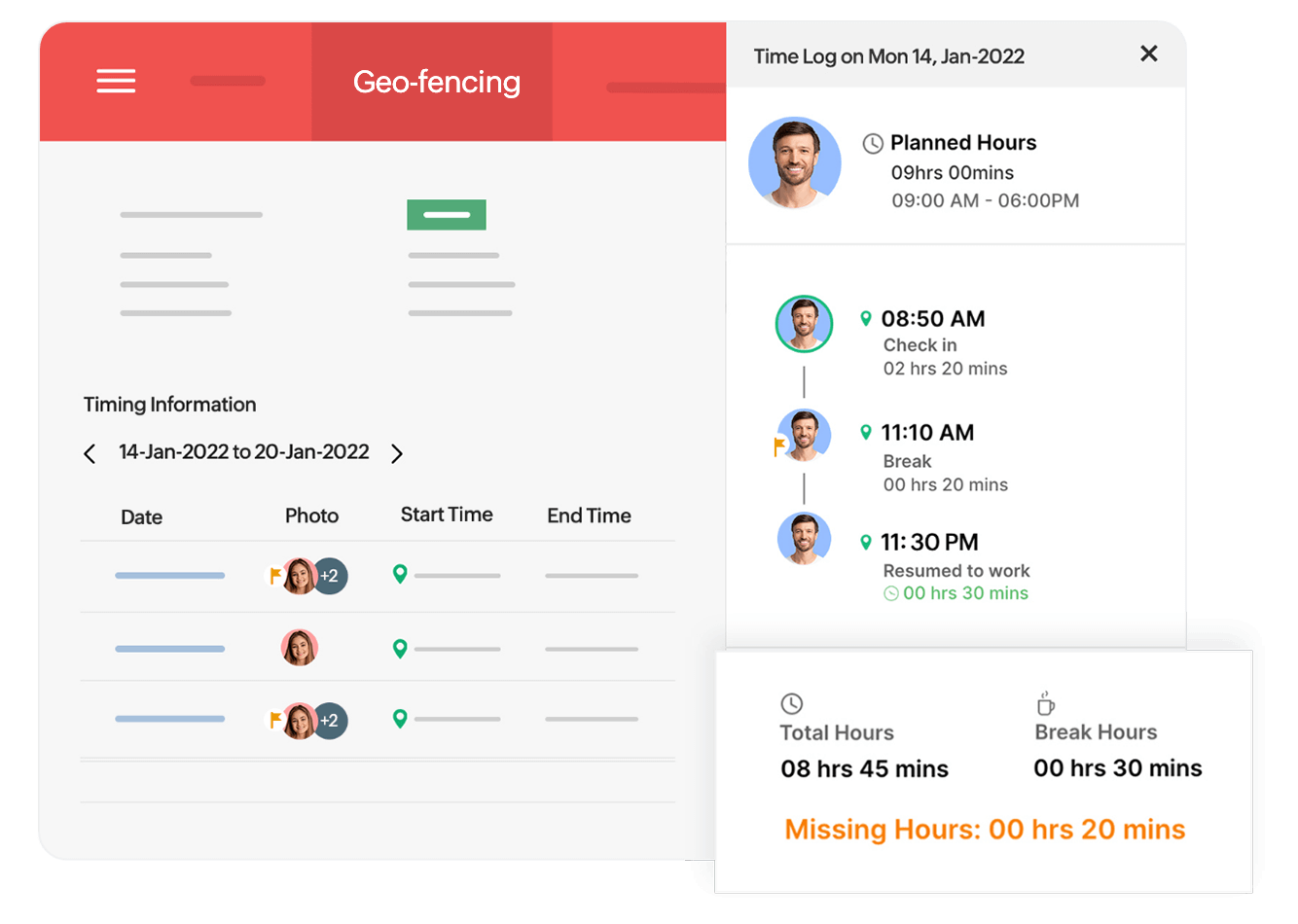 Invoicing
Whether you're a small organization or a large enterprise, Zoho Workerly can help you manage your finances efficiently.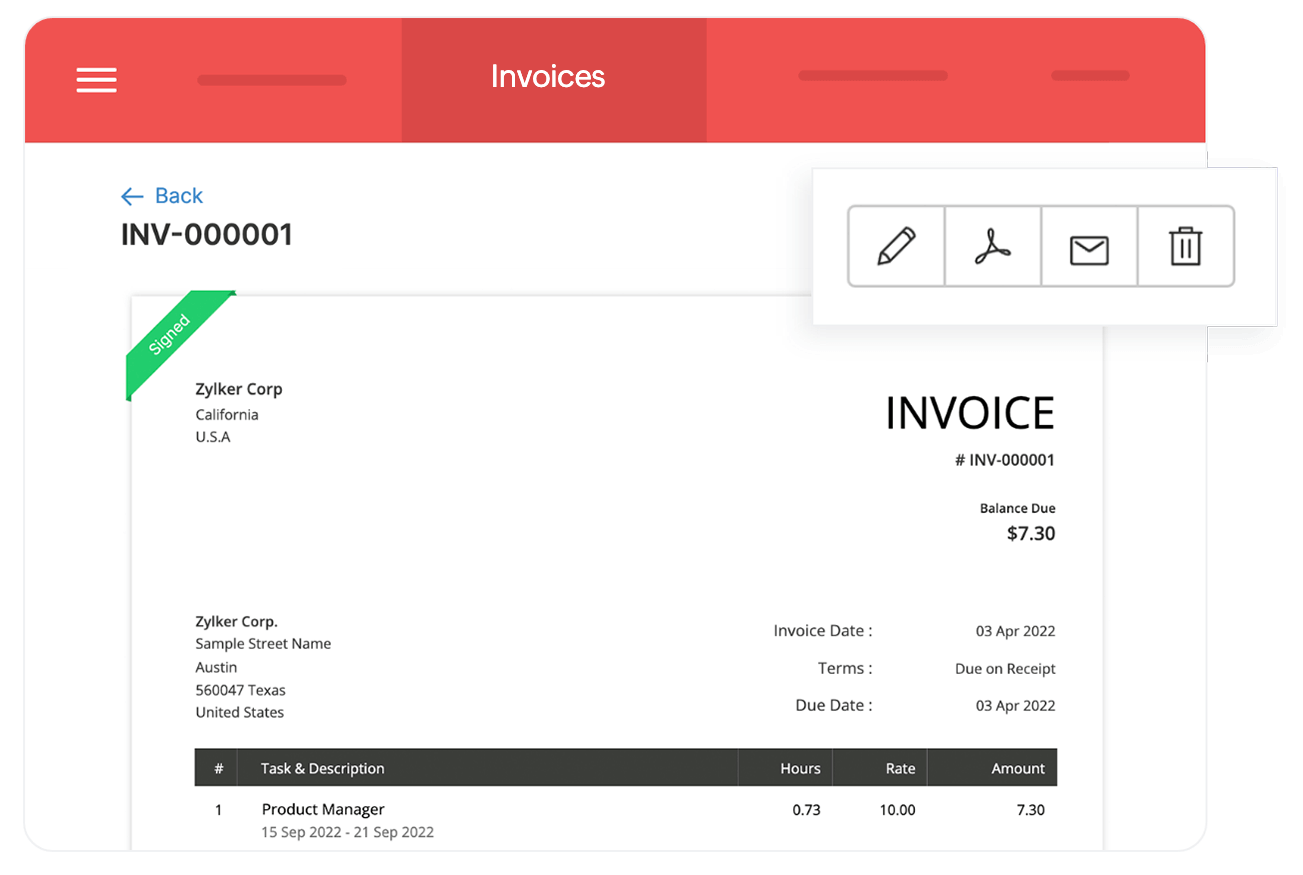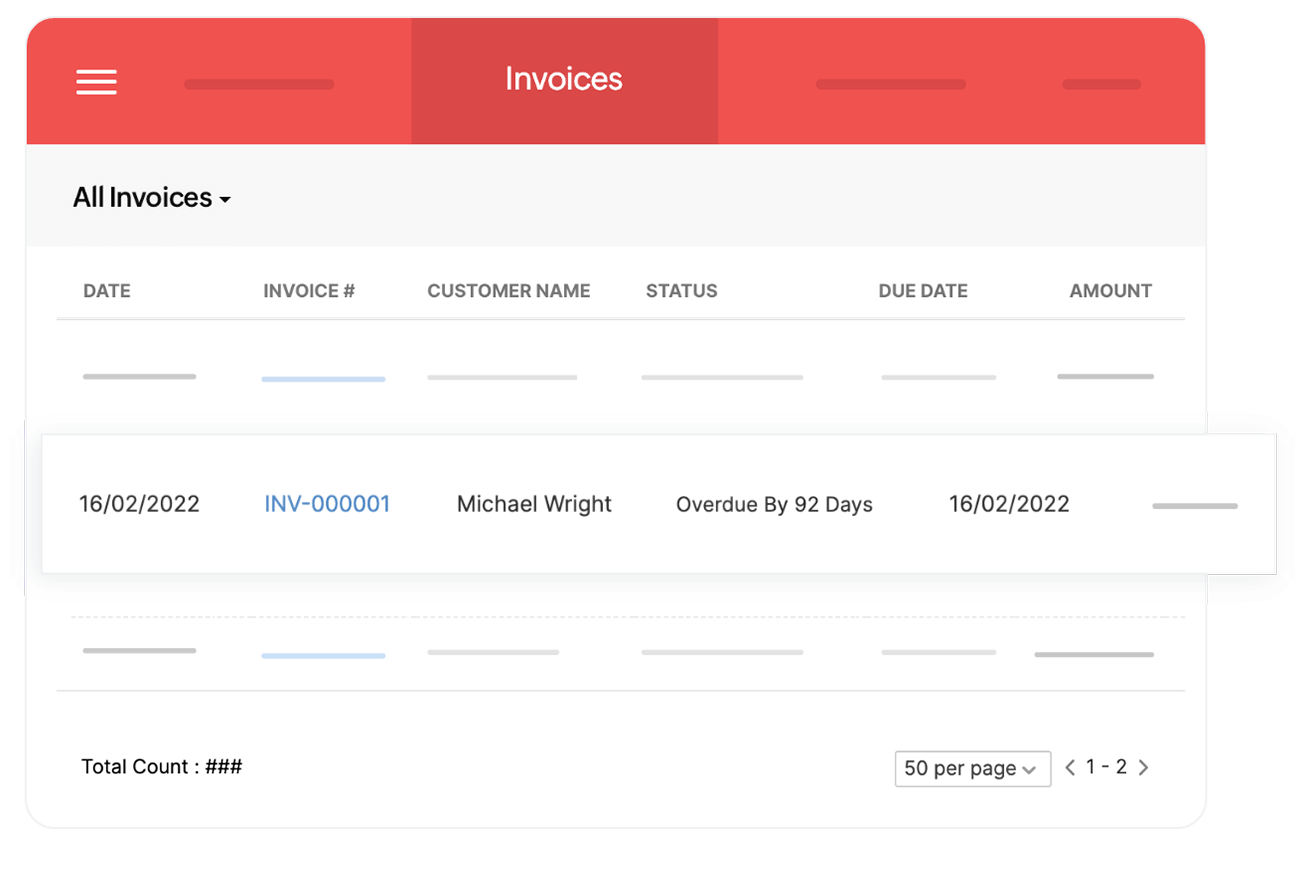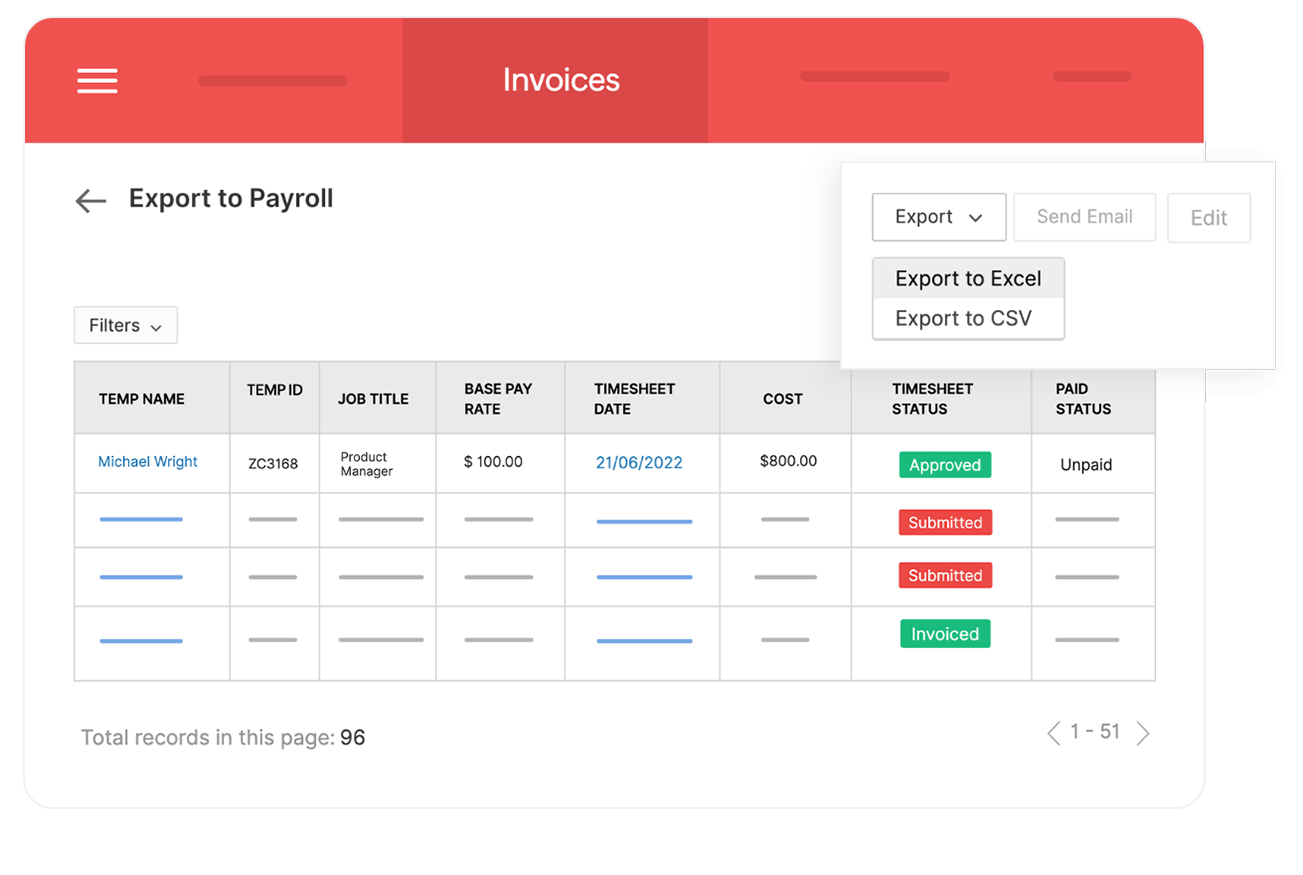 Billing

Clients send jobs with different staffing requirements, and you can tailor your billing system to meet these needs. Zoho Workerly's Rate Rules feature allows you to define overtime and special pay rates for your temps.

Invoices

Once timesheets are approved and jobs are complete, you can easily generate invoices and send them to your clients with Zoho Books.

Payroll

Improve your back-office operations with Zoho Workerly. Review timesheets and accurately export data to your payroll system with one click.
More features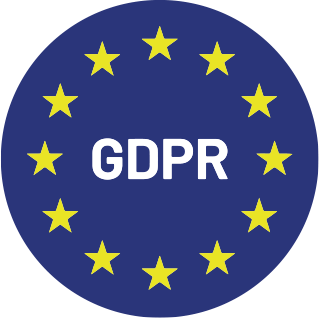 GDPR compliance
Zoho Workerly's privacy features and customer data processing comply with the GDPR.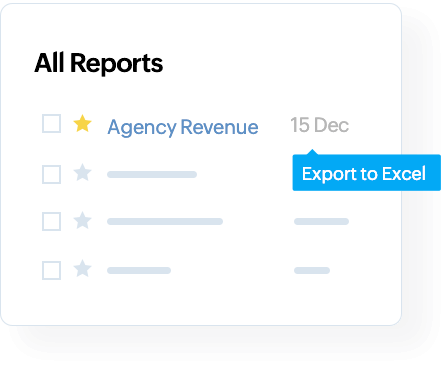 Reports
Stay on top of your temp staffing business with Zoho Workerly's built-in, exportable reports.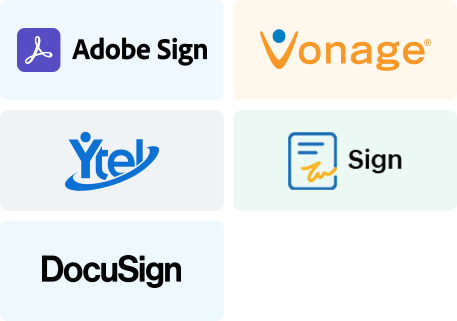 Integrations
Zoho Workerly integrates with various e-signature, invoicing, and recruitment applications for a smooth temp staffing process.
Looking for a better way to hire temps?
Check out Zoho Recruit, our robust recruitment software built for staffing agencies.
Learn more