As a critical driver of worldwide digitalization, the telecom industry is witnessing exponential growth in the current market environment. With Zoho WorkDrive, telecom companies can effortlessly streamline communication between their staff, field workers, and customers while helping to meet compliance objectives.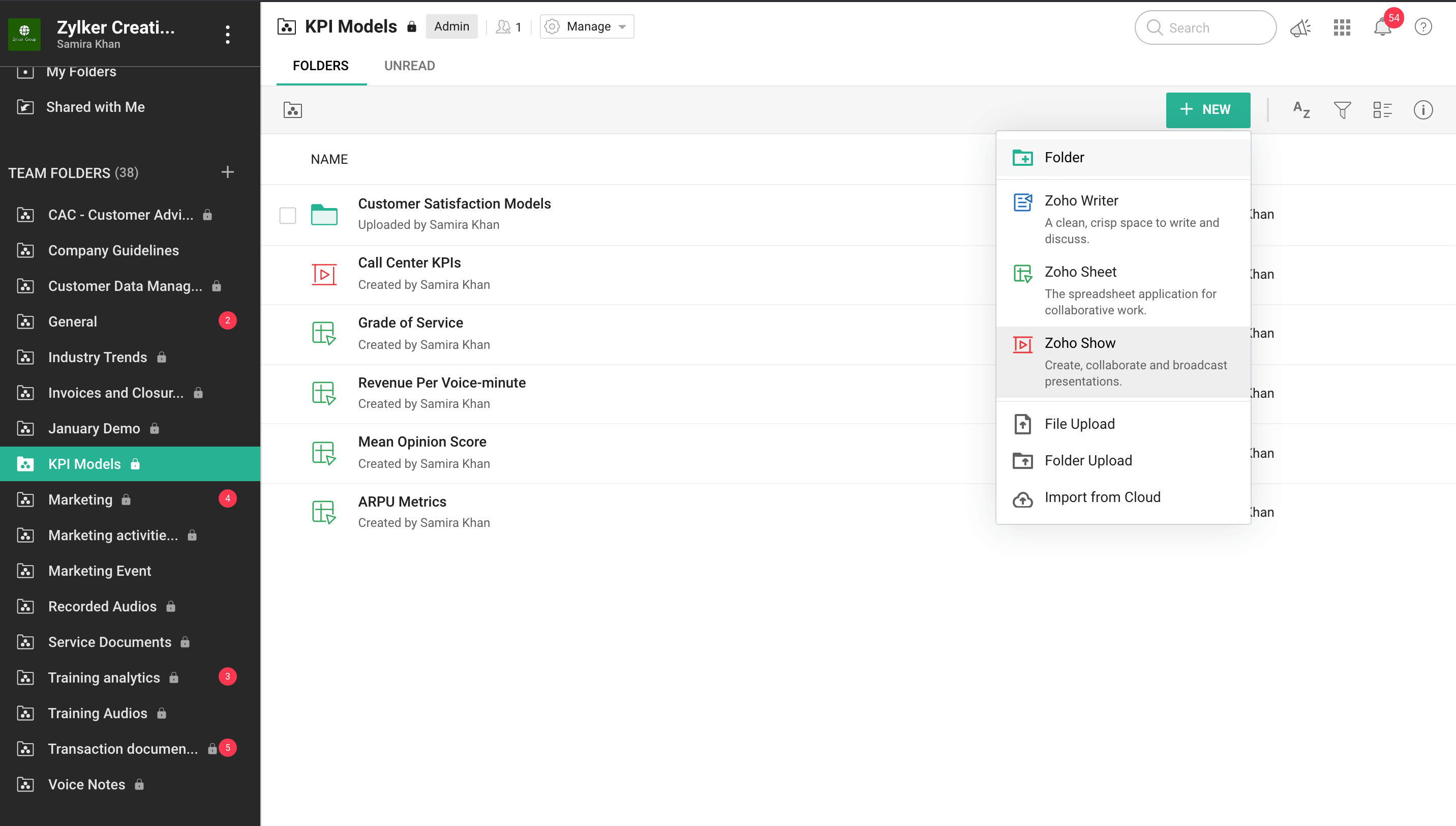 Efficient collaboration
As your practice grows, keep your team projects centralized using our collaborative Team Folders.
Ensure better control over information
Organizing your files and folders within Team Folders helps the sales team, telecom officers, service specialists, and managers gain control over their documents, manage information flow, and make them more readily accessible.
Work remotely
Large differences in time zones often mean those in client-support work outside normal office hours, which allows them to have clear communication with clients. With secure access from various devices, WorkDrive lets them access their files 24/7 and share data with customers from wherever they are.
Find files on the go
Locate what you need instantly. WorkDrive's advanced keyword search helps you find data quickly and spend your valuable time in closing new deals. This way, the turn-around time to solve customer queries can be reduced drastically.
Store multiple formats
WorkDrive supports 220+ file types so you can store, share, preview, and work on various forms of telecommunication data, including voice notes, recorded audio, training videos, internet service documents, contracts and agreements, invoices, and other vendor documents.
Internal collaboration
WorkDrive's centralized data management improves the documentation process for all employees who work with customers in the field, work from branch offices, and manage operations from home offices.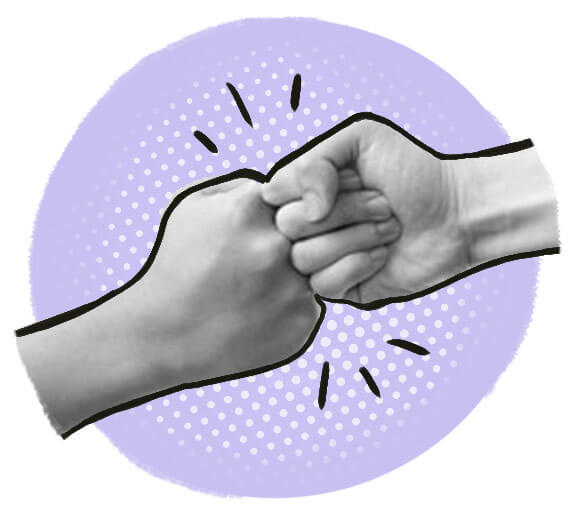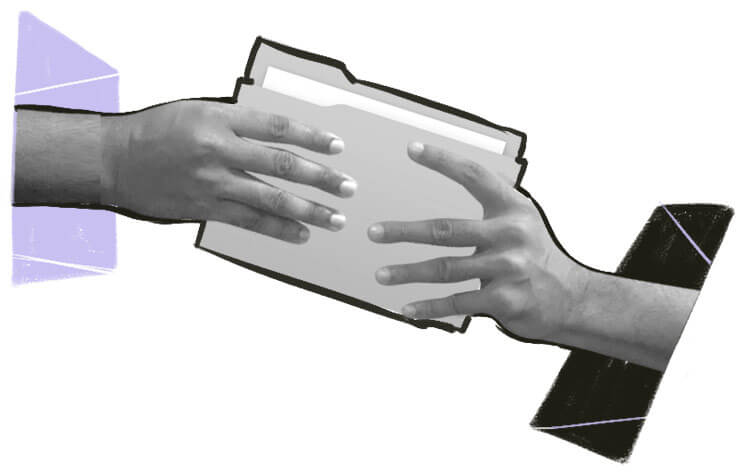 External Collaboration
WorkDrive allows you to share high volumes of documents, such as vendor invoices and customer contracts, through secured and labeled links. This ensures the external sharing process done with high security and traceability.
High level of data protection
Access levels
Provide different access levels based on specific internal and regulatory needs. Use the granular level access controls, and provide appropriate roles to customer service employees.
Customized audit reports
With WorkDrive's customizable reports, your sensitive customer data and complete employee activities are highly auditable. The generated audit records can be exported and continuously tracked to comply with data retention and privacy regulations.
Disaster Recovery as a service
Disaster recovery not only means backing up your data but also enhancing business continuity. In case of primary data center failure, WorkDrive relies on secondary data centers, so your operations carry on smoothly with minimal or no interruption.
A versatile data management solution for telecom providers