Storing your sales reports, customer feedback, and inventory information in local servers can be a difficult data management process and even cause serious security threats. With WorkDrive, you can effectively manage, store, and analyze data in real time with firm security measures.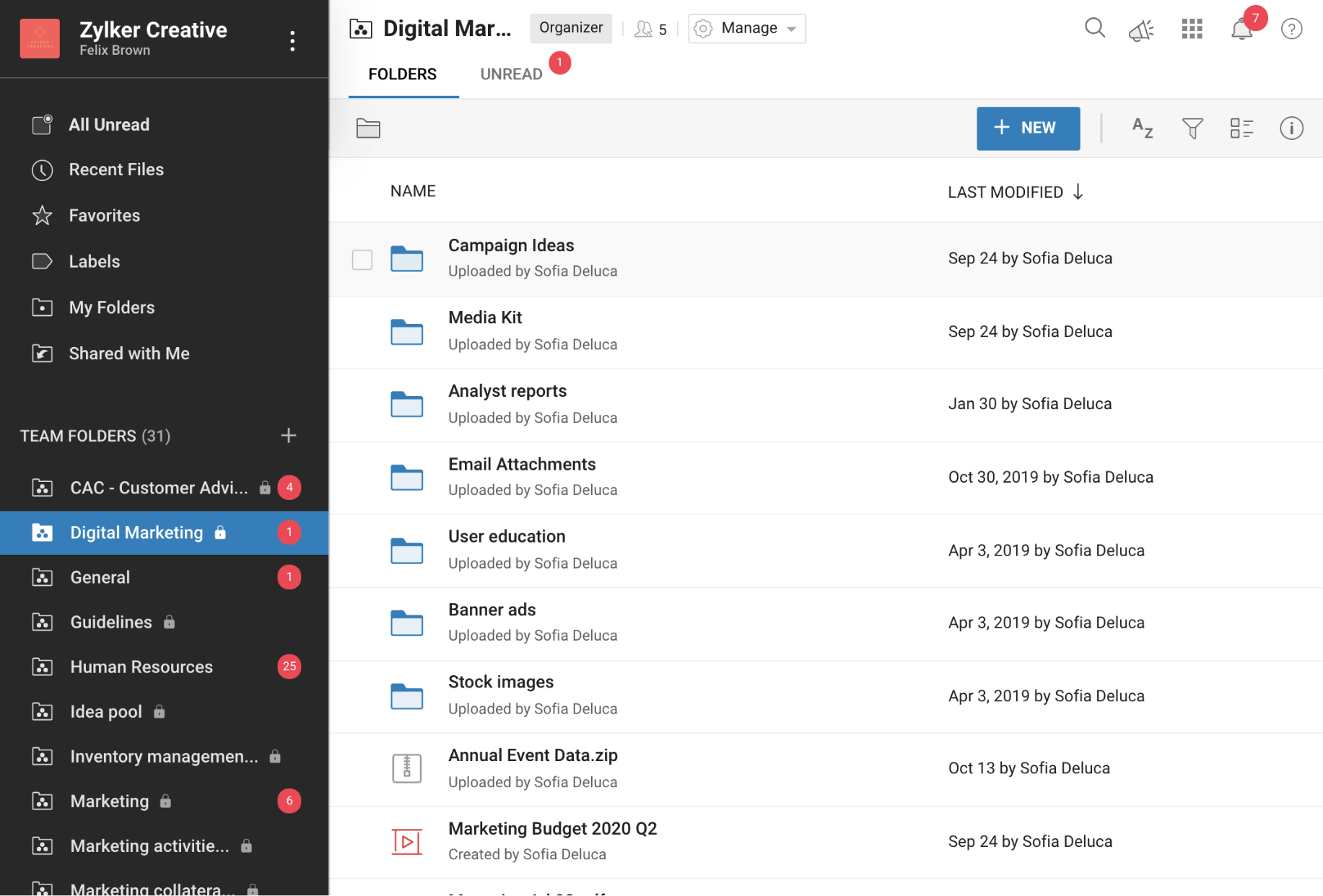 Live the dream of global marketing
Use WorkDrive as your platform to market your products globally by collaborating and managing content across multiple retail sources.
Delight your customers
Empower your sales associates with WorkDrive-powered handheld devices to serve in-store customers with high-resolution product images and real-time stock information.
Enhance cost-cutting
Save yourself from software, infrastructure, licensing, and server maintenance costs with WorkDrive's flexible cloud access to all your inventory and operational documents.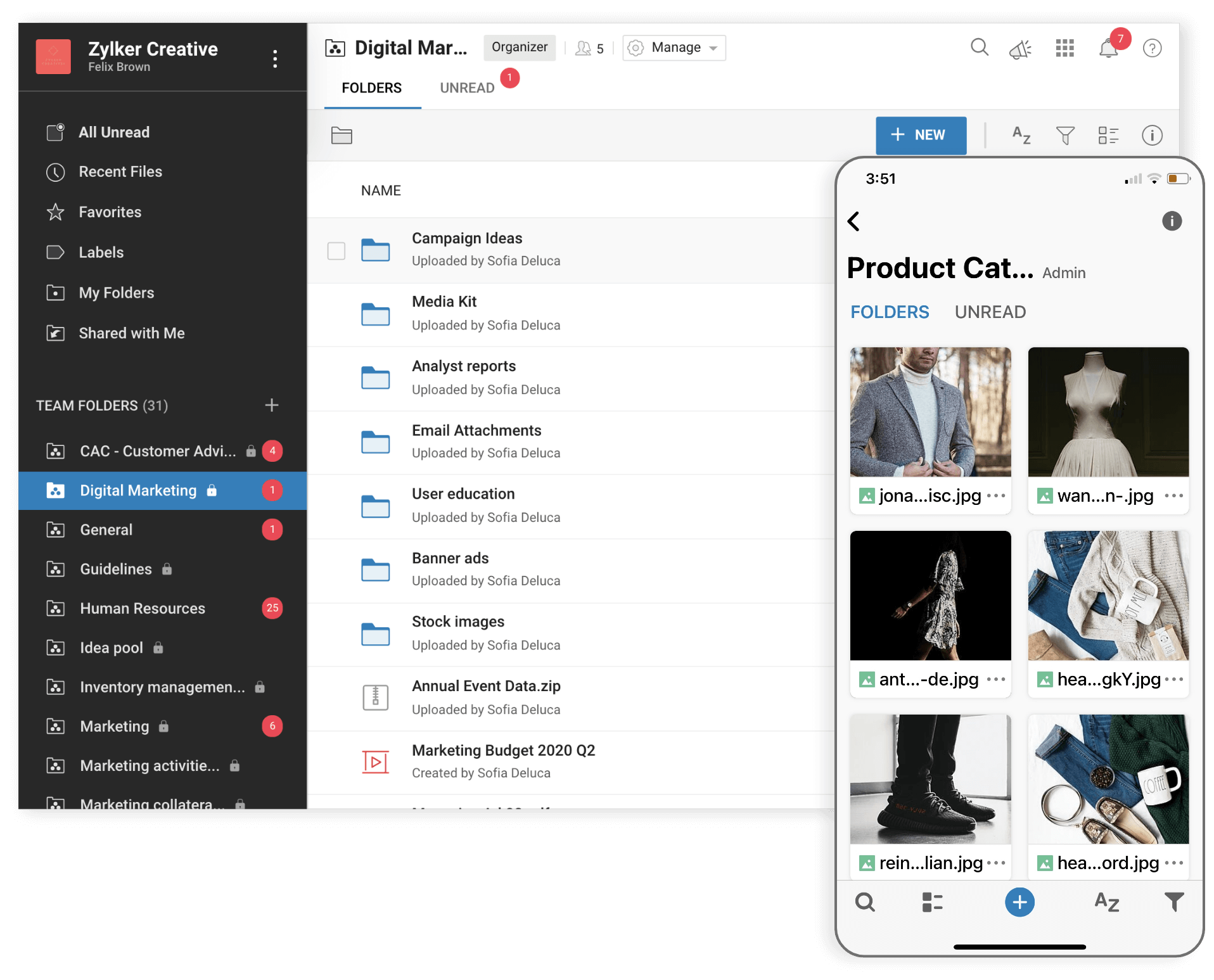 Optimize your product searches
Find files in an instant
The global search technology in WorkDrive allows you to locate files using text within documents or file topics, helping you find files and folders in almost no time.
Make OCR and Object Detection work for you
Powered by WorkDrive's OCR and Object Detection technologies, make your product-related image searches faster by searching for texts and objects in the images.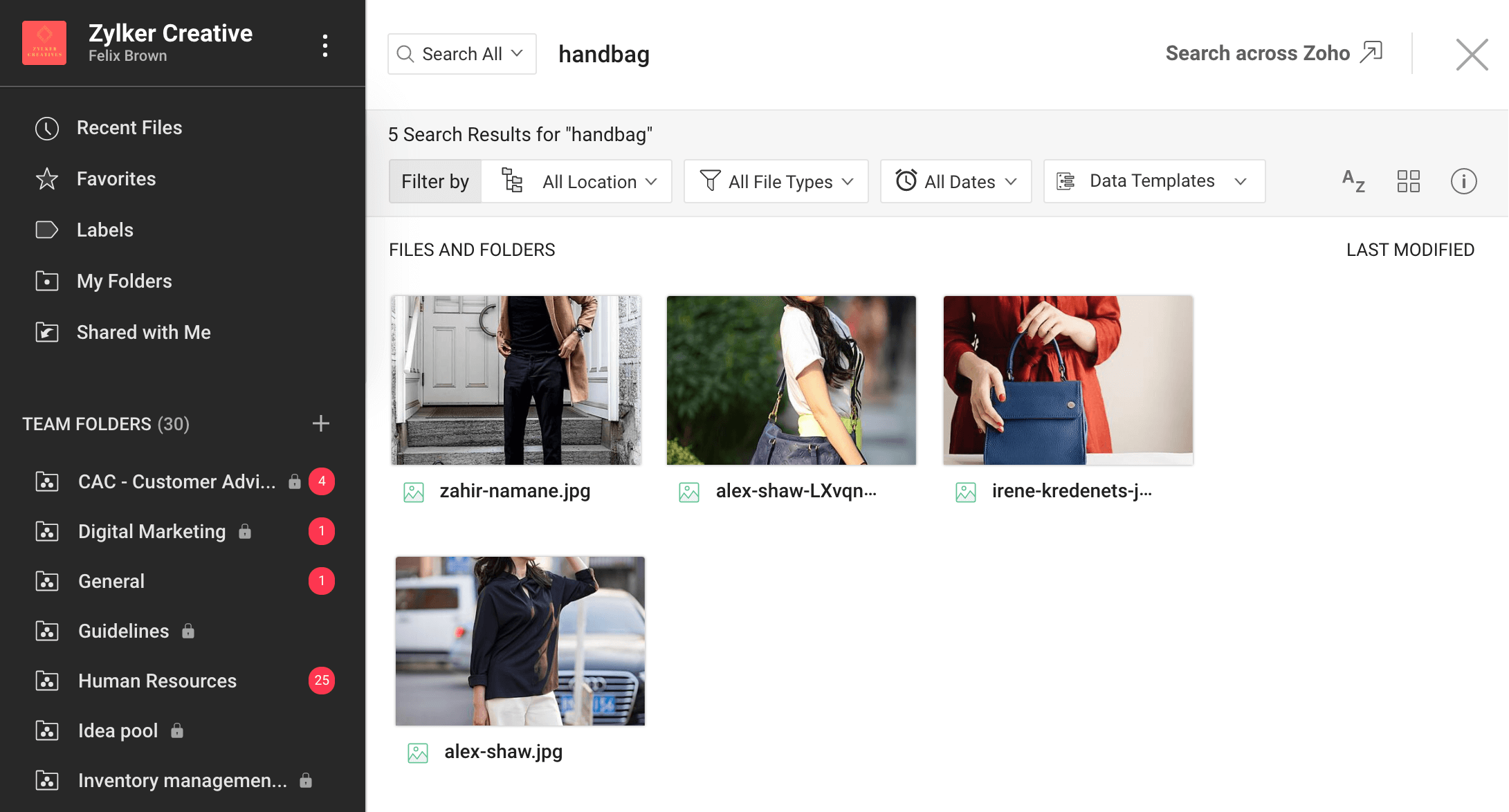 Streamlined operations with better security
Data in retail means managing huge numbers, thanks to the continuous flow of customers and the widespread product coverage. Secure your customer data, stock information, and other essential business resources using WorkDrive's high security and data governance models.
Enable internal data control
Provide your employees and stakeholders appropriate profile limits and data access limits to maintain measured data visibility.
Recover your lost data
We actively encrypt customer data and back them up every week. Accidental data losses can be recovered instantly by restoring data from the backups.
Two-factor authentication
Reduce unauthorized account access by requiring additional verification every time your employees log in to their account.
An online file management solution for modern retailers