Alongside a worldwide technological advancement came changing demands and needs in the IT industry. With Zoho WorkDrive, IT admins can effectively manage business continuity, ever-increasing resources, and infrastructure upgrades.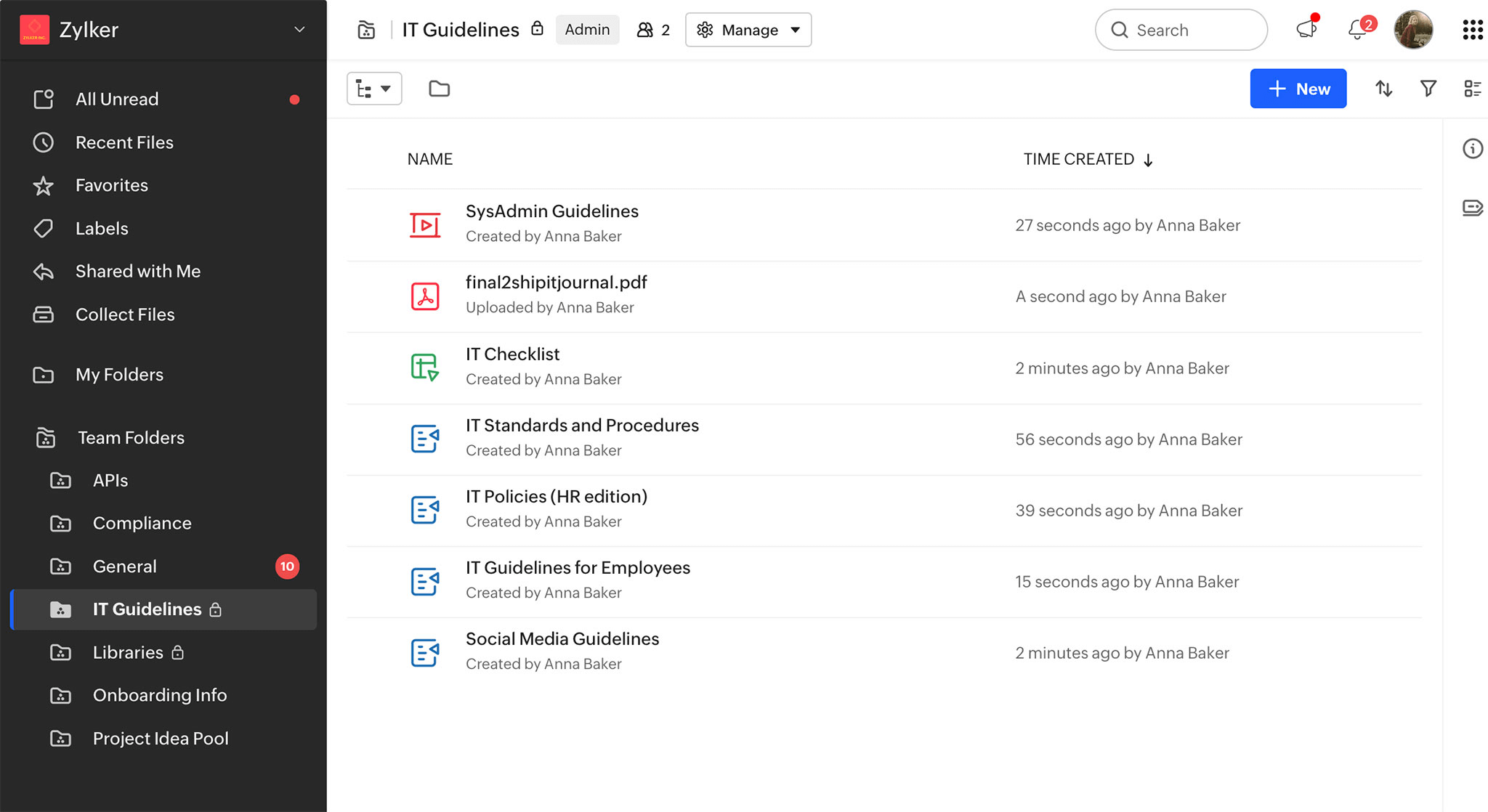 Create a central repository for all your digital property records
Store multiple formats
Why switch between different applications to open or preview files of different formats? WorkDrive supports 220+ file types for efficient access to your release notes, training videos, source code documents, software architecture documentation and presentations, and much more.
Track files fast
With an advanced full-content search function, you can locate your source code documents faster without having to browse through all your folders. Use location filters and file-type filters to narrow down your search results even further.
File Sharing made easy
Active collaboration with both the internal and external partners of your firm can help in the agile development of software products that are creative and flexible.
Internal data accessing
Centralizing all of your data, including the digital documents in Team Folders, gives your team a complete picture of all your projects in a single place.
Sharing data with external collaborators
Crowdsourcing your new product, service, or process, and need to share your confidential files or folders with the external groups? Ensure complete control and security over your data by sharing them with WorkDrive's password-protected access links.
Taking cybersecurity to the next level
With the ever-augmenting client databases, cross-border data transfers, and complicated set of laws and regulations, client-data privacy and security are top priorities among IT firms.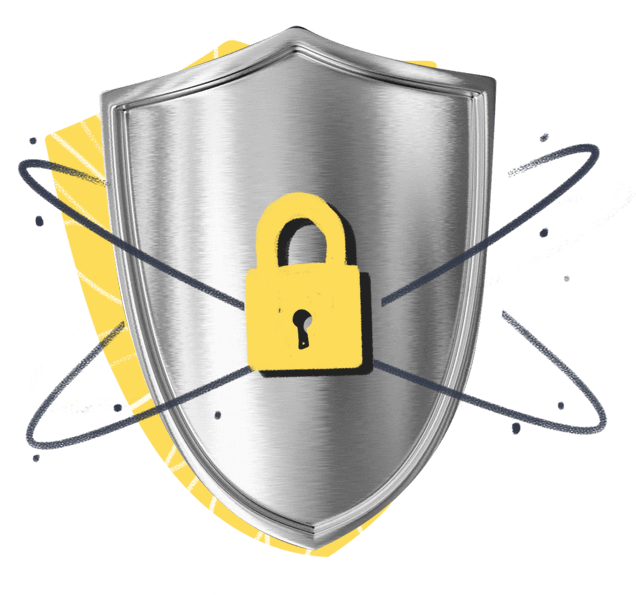 Access-levels
Reports say 30% of data breaches in IT firms are the result of employee actions, whether accidental or malicious. Use WorkDrive's granular level access controls to provide appropriate roles to each Team Folder member based on their function.
Activity timelines
Getting business intelligence reports on your firm's data and member activities allows you to cut costs, make better business decisions, and even come up with new opportunities for your business.
A secure document collaboration tool for information technology specialists
Compare plans