Zoho WorkDrive: now built into Zoho Projects
Our unified file management system, now accessible in Zoho Projects
Forget the hassle of juggling between multiple applications. Zoho WorkDrive now integrates with Zoho Projects to help your team manage their work and documents from a single place.
Sign up for free
Centralized document repository for all your projects
Forget the hassle of sending files back and forth as attachments, with each member juggling multiple copies of the same document. Store and manage files in a shared space with Team Folders.

Bring your teams closer
Give your team a shared space to work together by creating Team Folders for every project. Efficiently organize documents linked to tasks, issues, and feeds under Team Folders for easy access.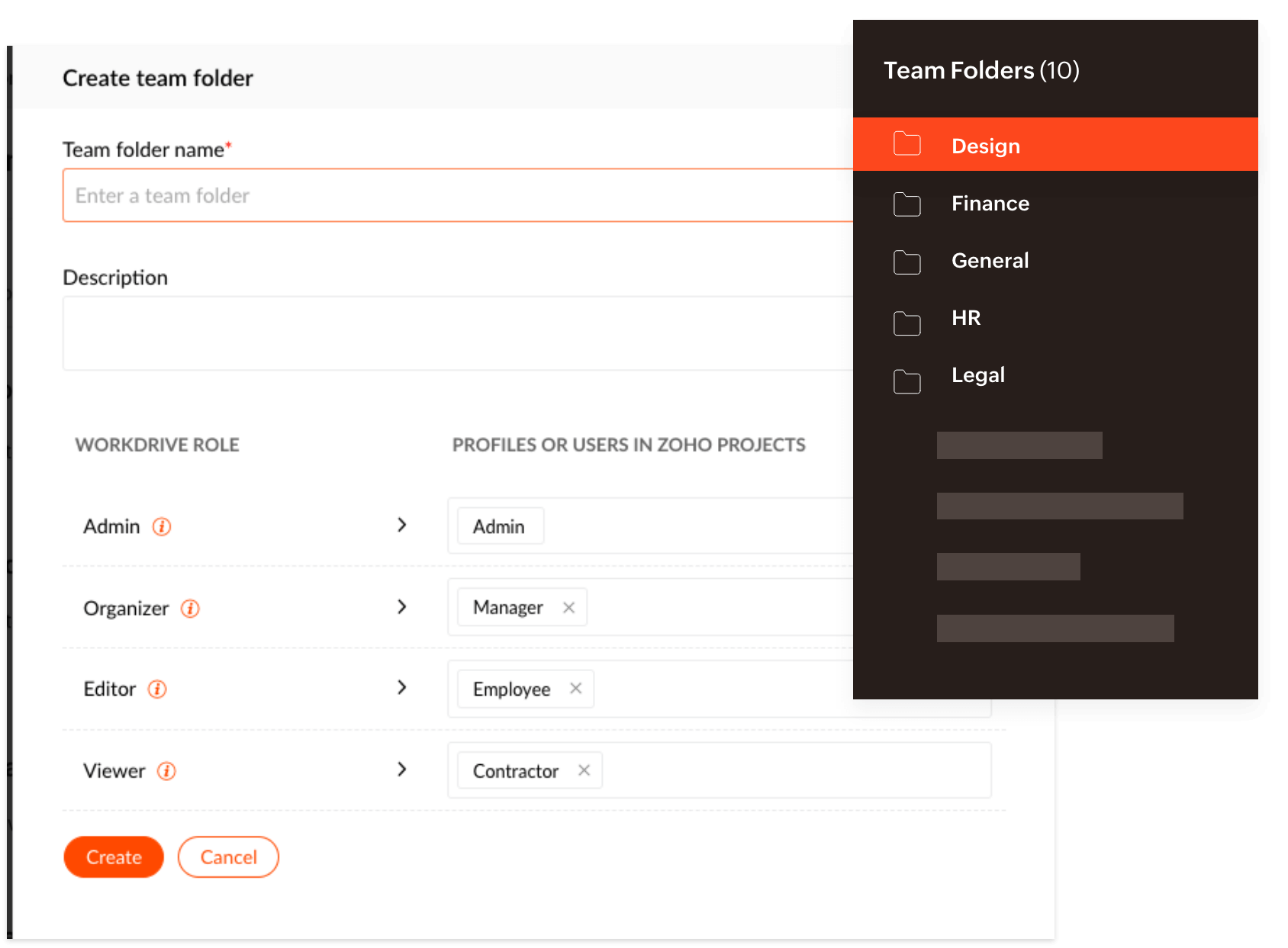 Seamless user synchronization
WorkDrive syncs user information and inherits the roles and permissions set within Zoho Projects, empowering your team members with the right access to the information they need.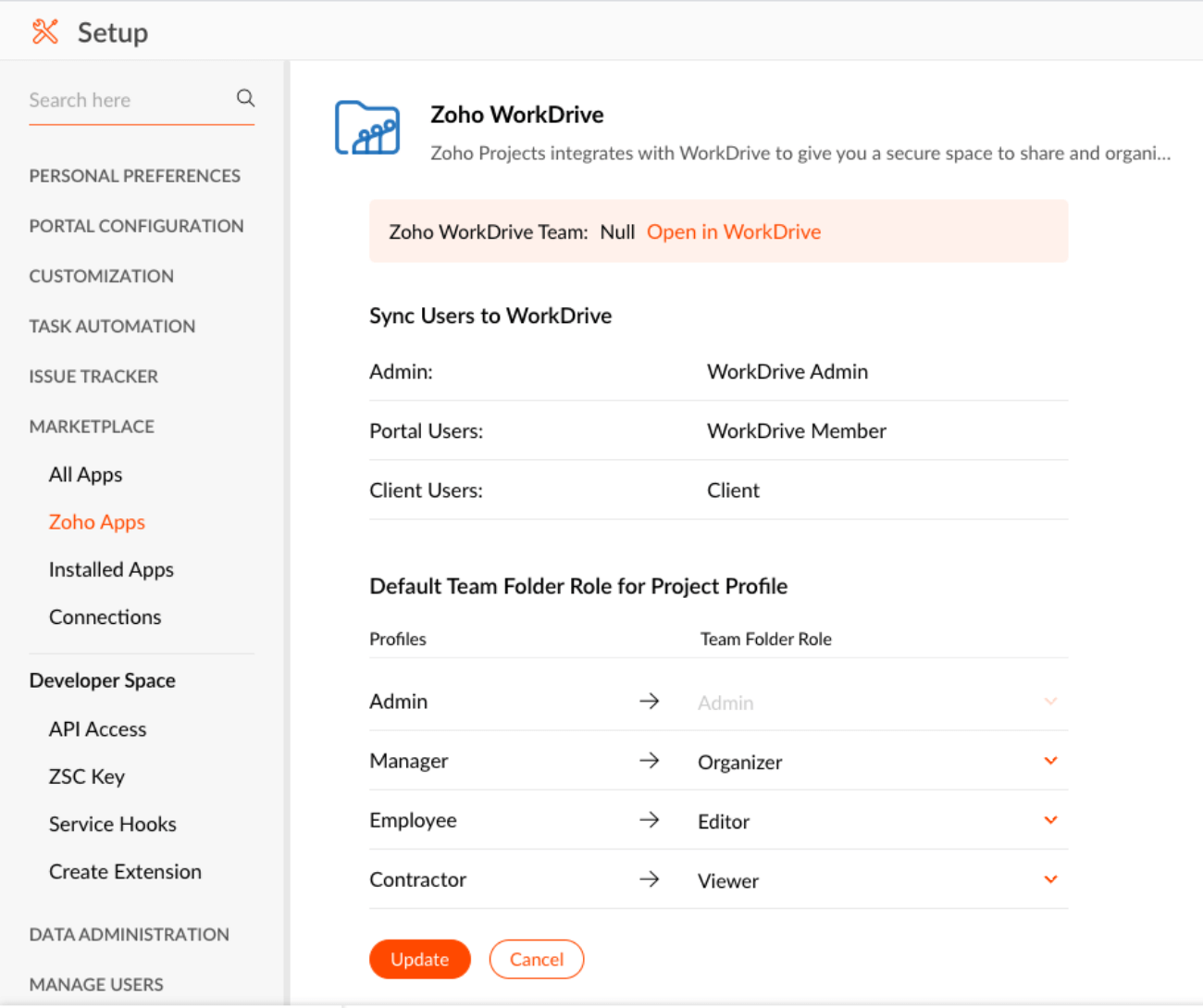 Collaboration beyond boundaries
Staying in touch with a client is a crucial element of every project. WorkDrive introduces "Client users" to facilitate secure collaboration with clients and keep them in the loop throughout the project.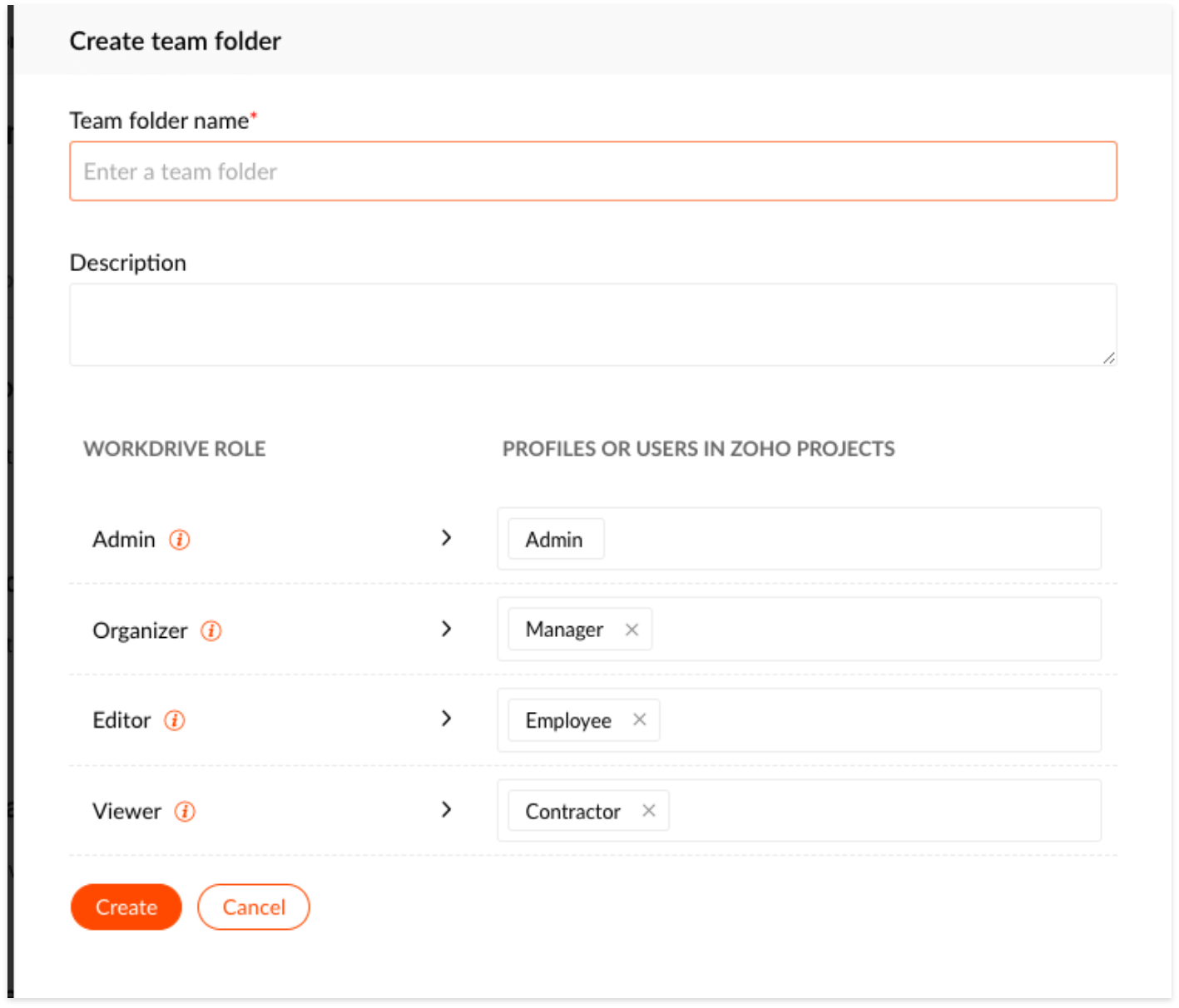 Built-in productivity tools
WorkDrive comes with a built-in office suite: Zoho Writer, Zoho Sheet, and Zoho Show. This makes it even simpler for teams to create, collaborate, and review project ideas, right from Zoho Projects.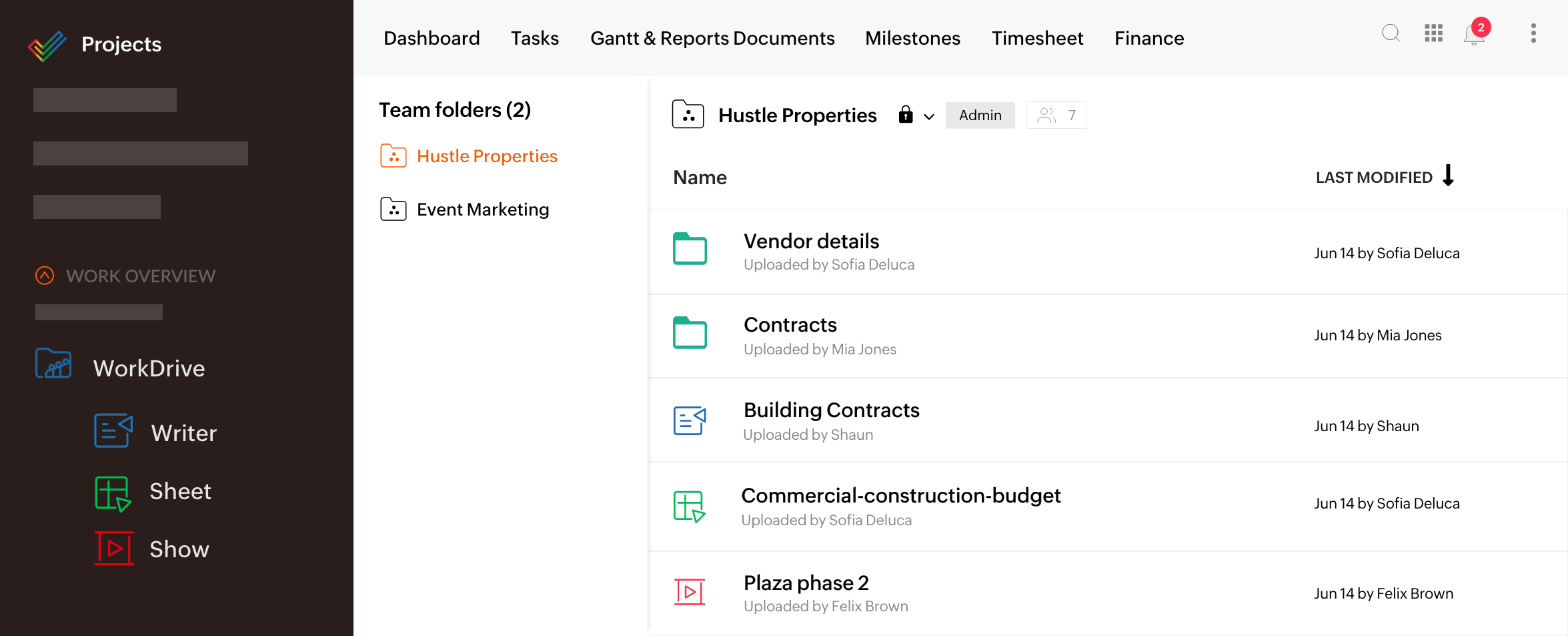 Improved file sharing
WorkDrive offers granular level permission control, enabling task-level, feed-level, and issue-level file sharing. Documents associated with respective modules within Zoho Projects will automatically be available to members who are part of it.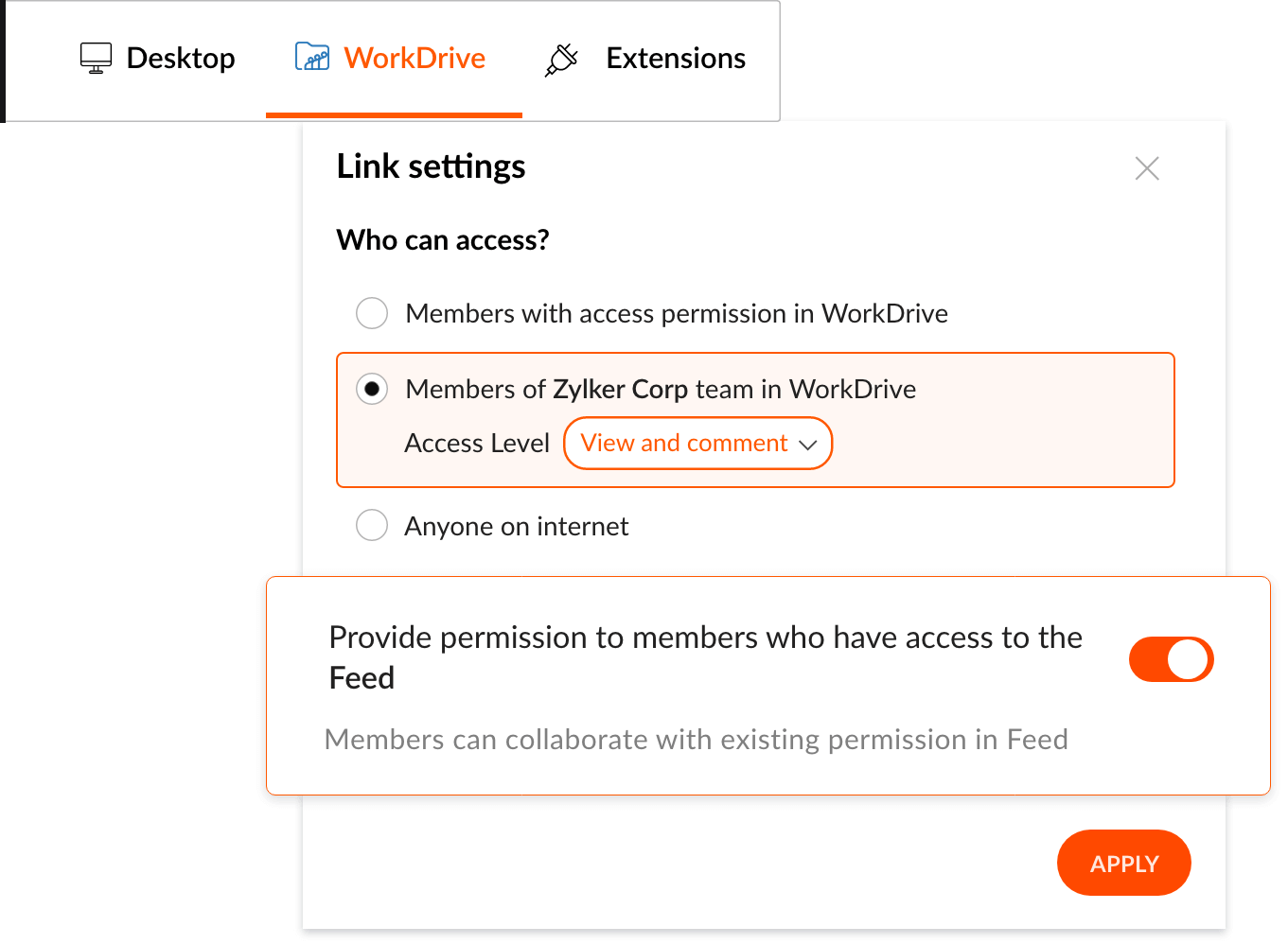 Data management in the most efficient way
Effortlessly manage all your project attachments. Associate the same file to different tasks or issues and avoid creating multiple copies of the same document.
Manage unlimited file versions
With WorkDrive, your team can closely follow changes and manage multiple versions of the same documents, all from within Projects. They can preview their previous work, compare the modifications, and revert to an earlier version if needed.