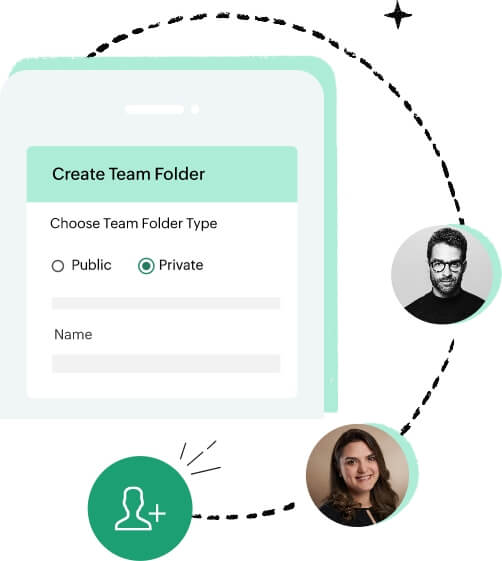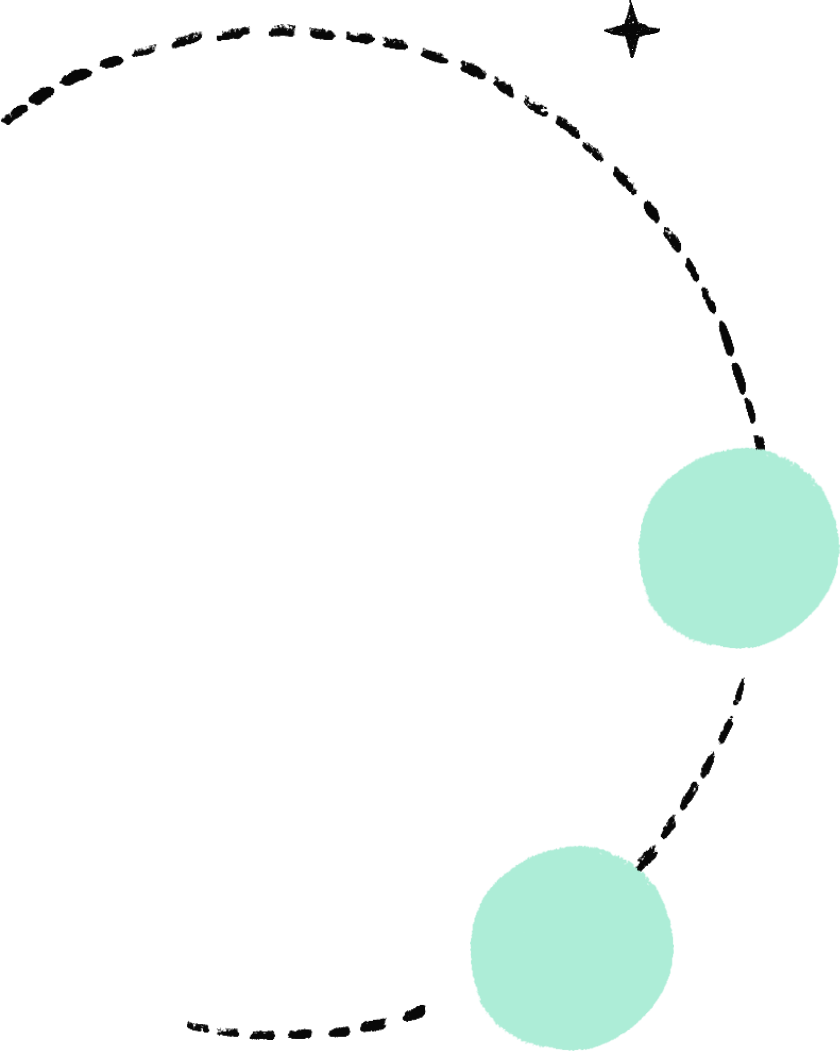 Work on the go
Thought of a perfect marketing campaign? No need to wait until you see your teammates: Create a private or public Team Folder and add members right from your mobile phone. Grant mobile access to your team members based on their roles.
Access folders
offline
Manually setting each file to be available offline can be tedious. Now, you can set an entire folder to be available offline to access all your work files without an internet connection.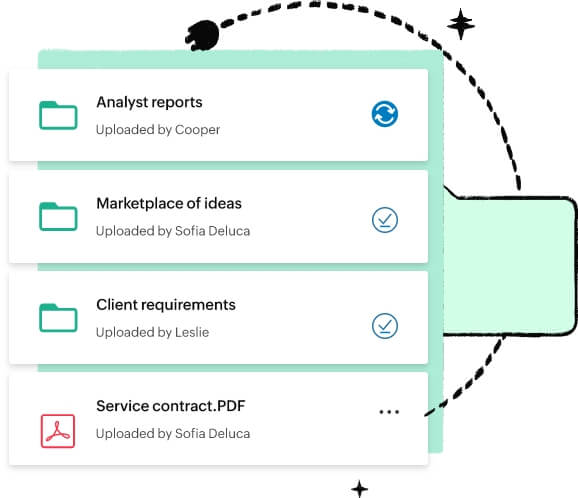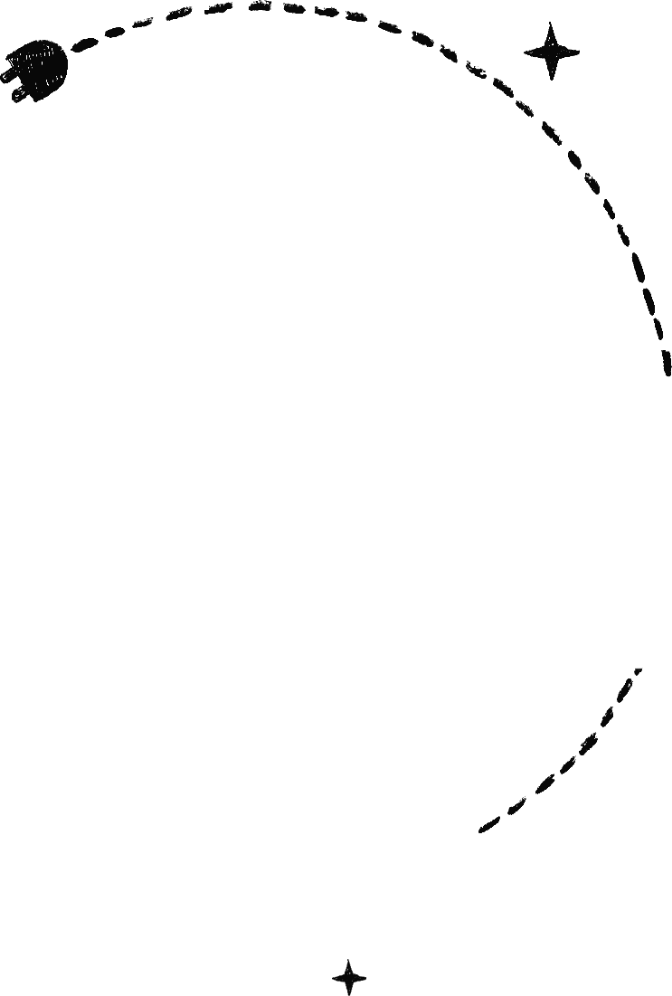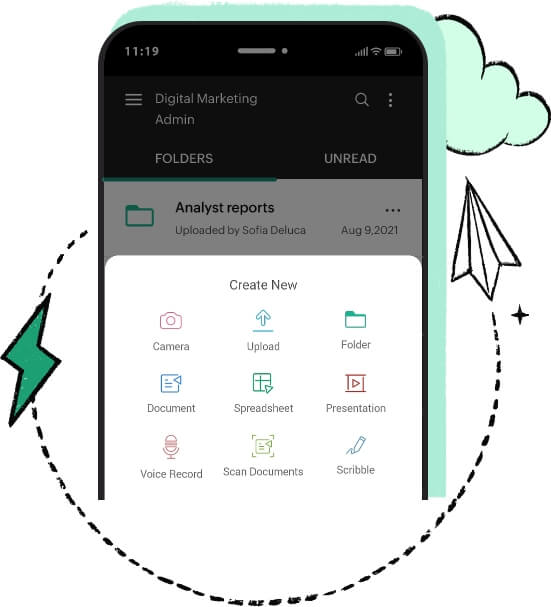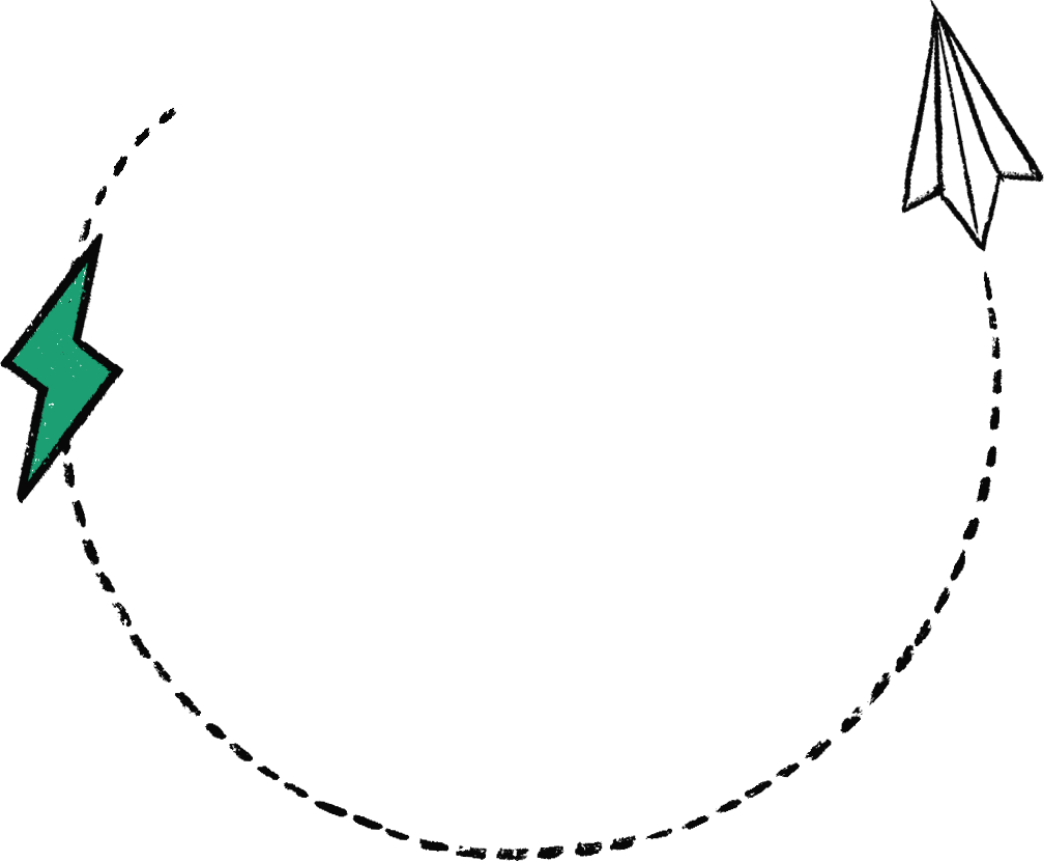 Upload files
faster
Upload photos, audio recordings, or any file from your mobile device and manage them from a single place. Scan documents using your camera and upload them instantly.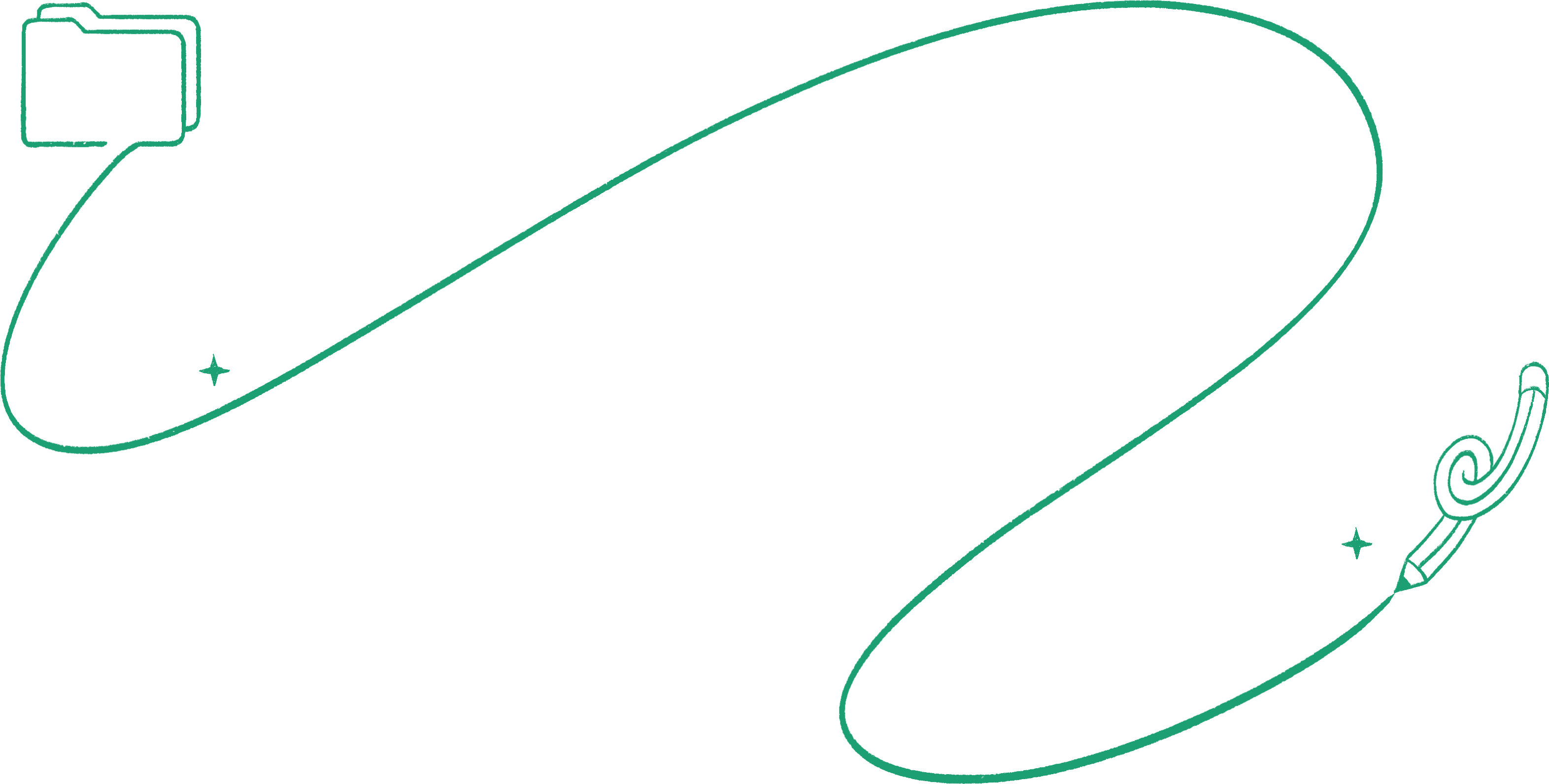 Get your creativity flowing
Whether you're working on a design plan or a character, create and upload your creations to WorkDrive right away using Scribble. Use Scribble's pencil, sketch, eraser, or color palette to bring your ideas to life.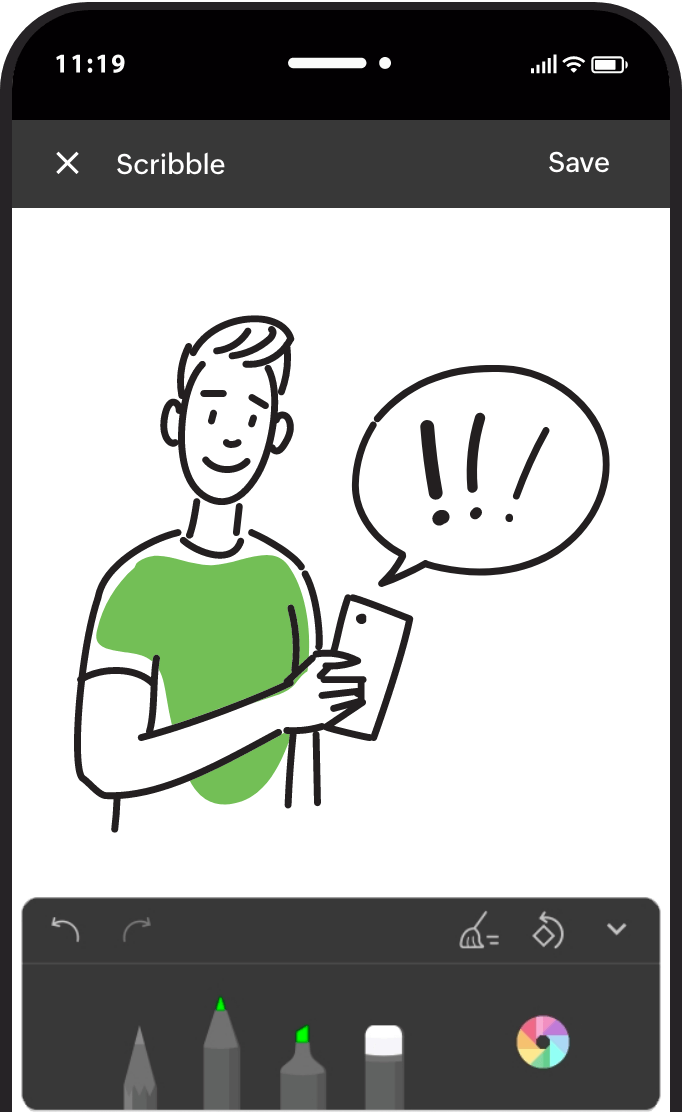 Streamline data across departments
Share files with anyone within your company using their email address and assign the necessary access permissions. Collaborate in real time and discuss documents using comments.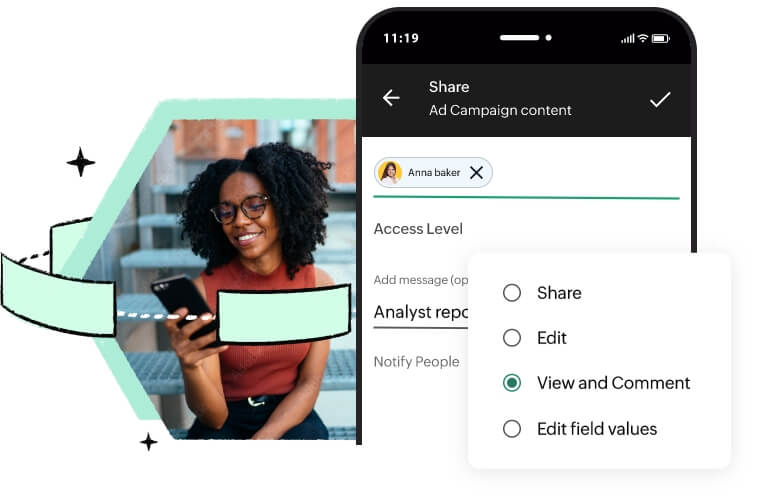 Collaborate without restrictions
Create custom external share links to work with clients outside your organization. Set a password, add an expiration date, disable downloads, and request user data from your link.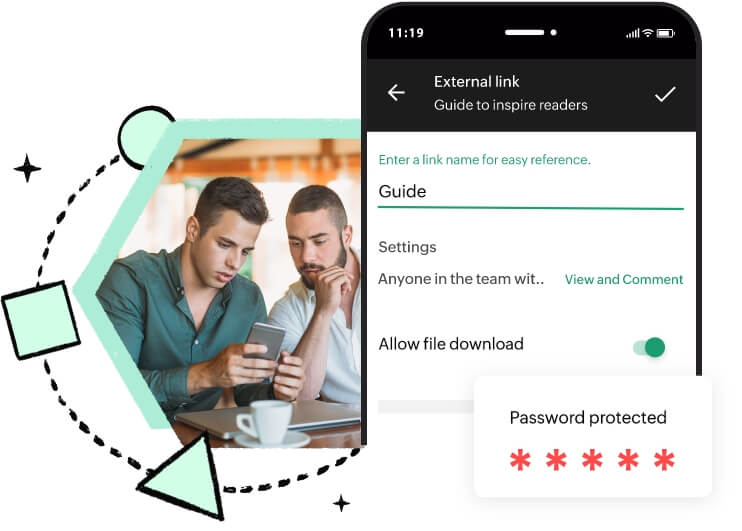 Locate files easily
Quickly find the exact document you're looking for using WorkDrive's content discovery features, including Smart Search, Labels, and Favorites. Sort and filter files based on name, type, last modified, and time created.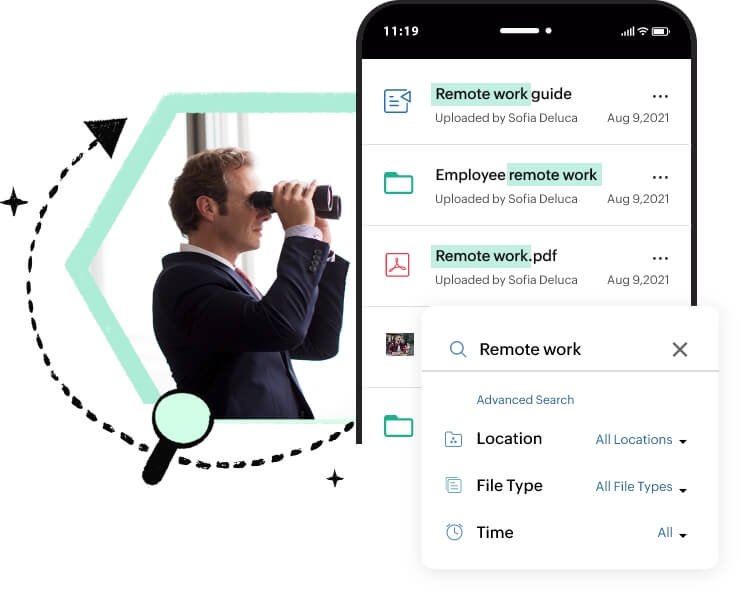 Stay informed
Whether you're on your way back home or going on a morning jog, get instant mobile notifications on what's happening in your shared files. Closely monitor changes made to a particular file or folder using Follow Updates.