Create a shared workspace that brings your team members and files under one roof. Assign role-based permissions to members and store, organize, and manage files securely.

Use our built-in office suite to brainstorm and ideate with your team in real time. Draft content, crunch numbers, and deliver presentations—all within WorkDrive.

Get a complete overview of your team members' activities on files. Identify who has made what changes with our detailed audit trail.

Get a bird's eye view of what's happening on your team. Manage users and their devices, generate activity reports, transfer file ownership, restrict file sharing, and much more.
Ensure data compliance
WorkDrive is GDPR and HIPAA-compliant and meets industry-specific compliance standards, such as SOC 2 Type II and ISO 27001.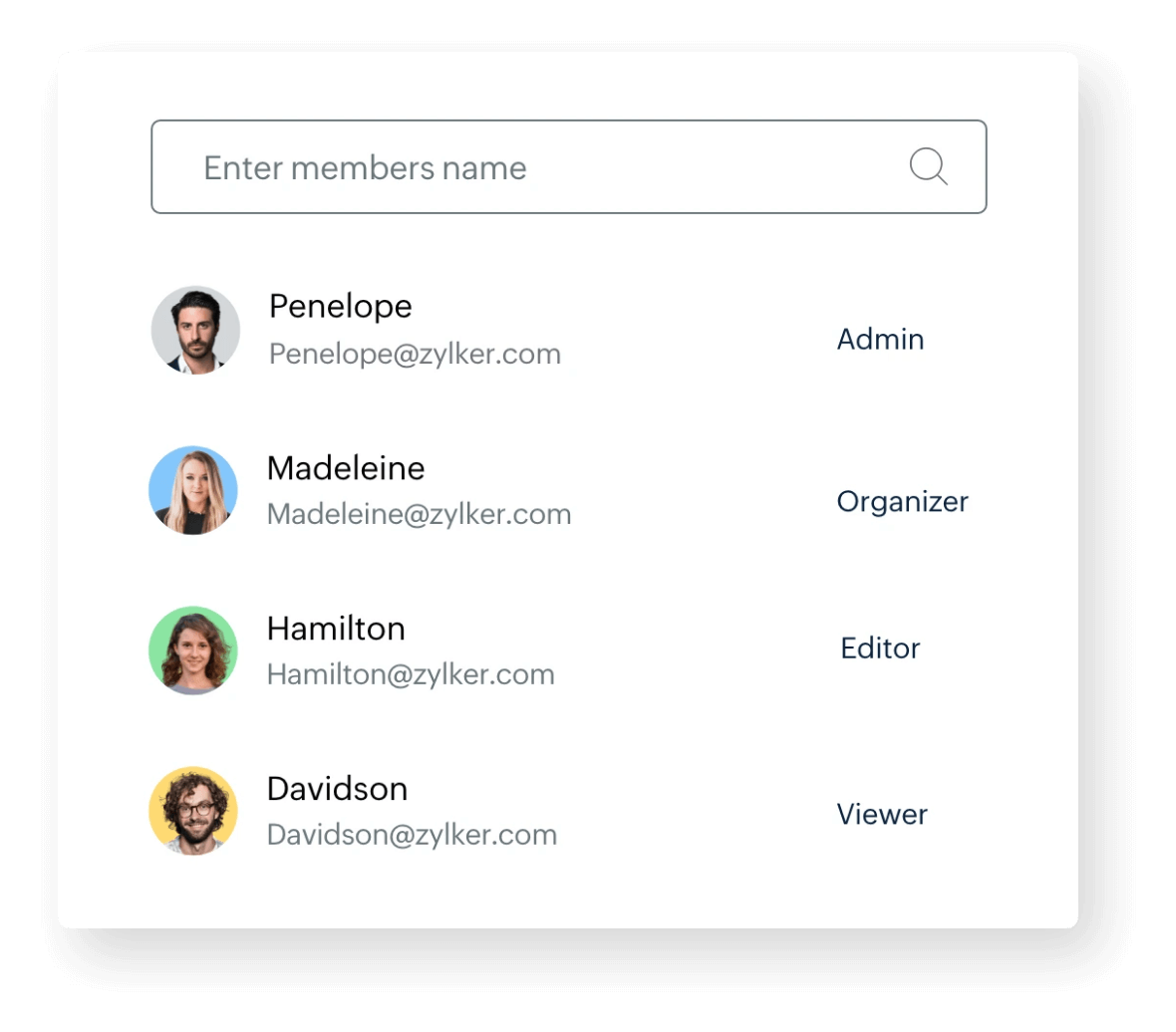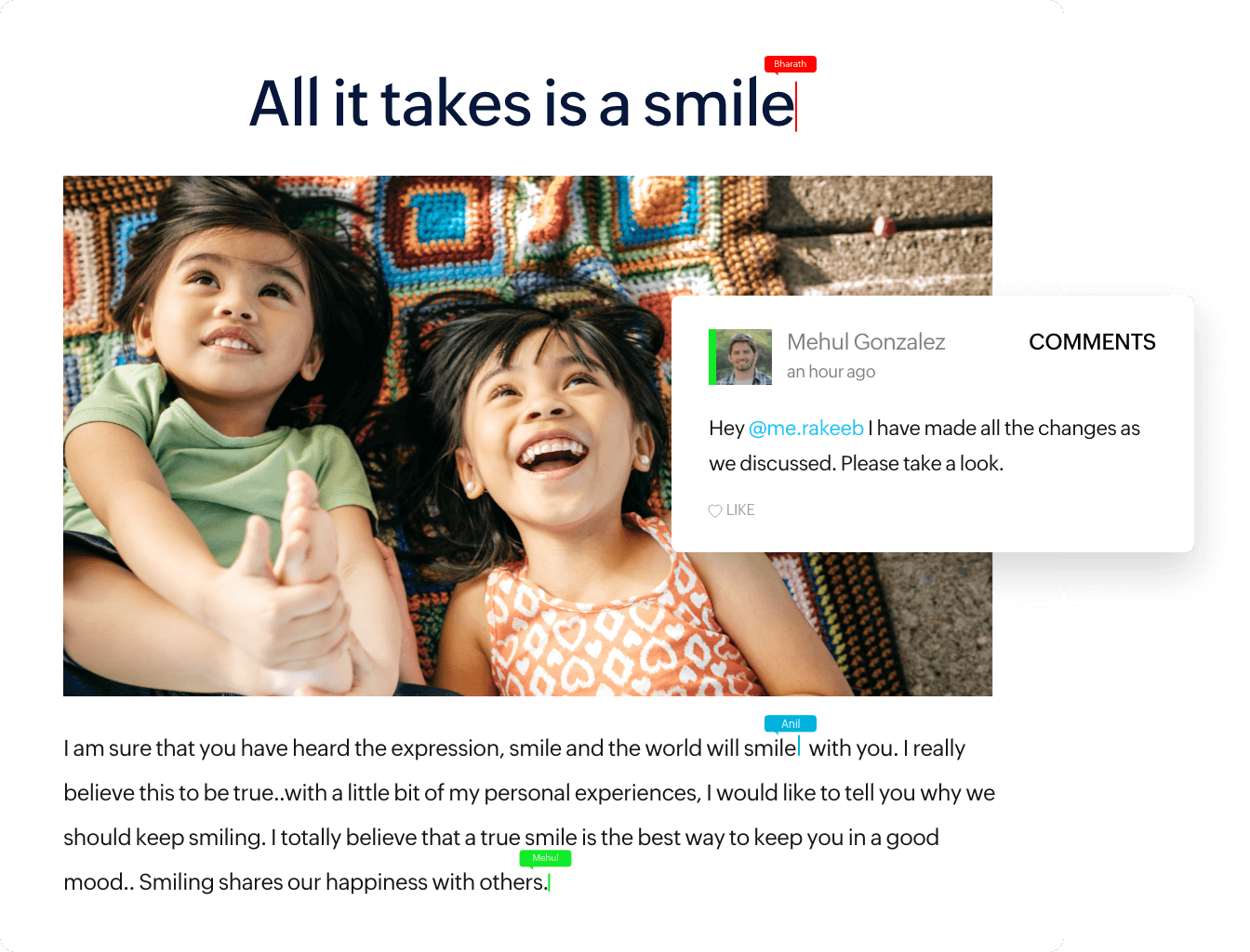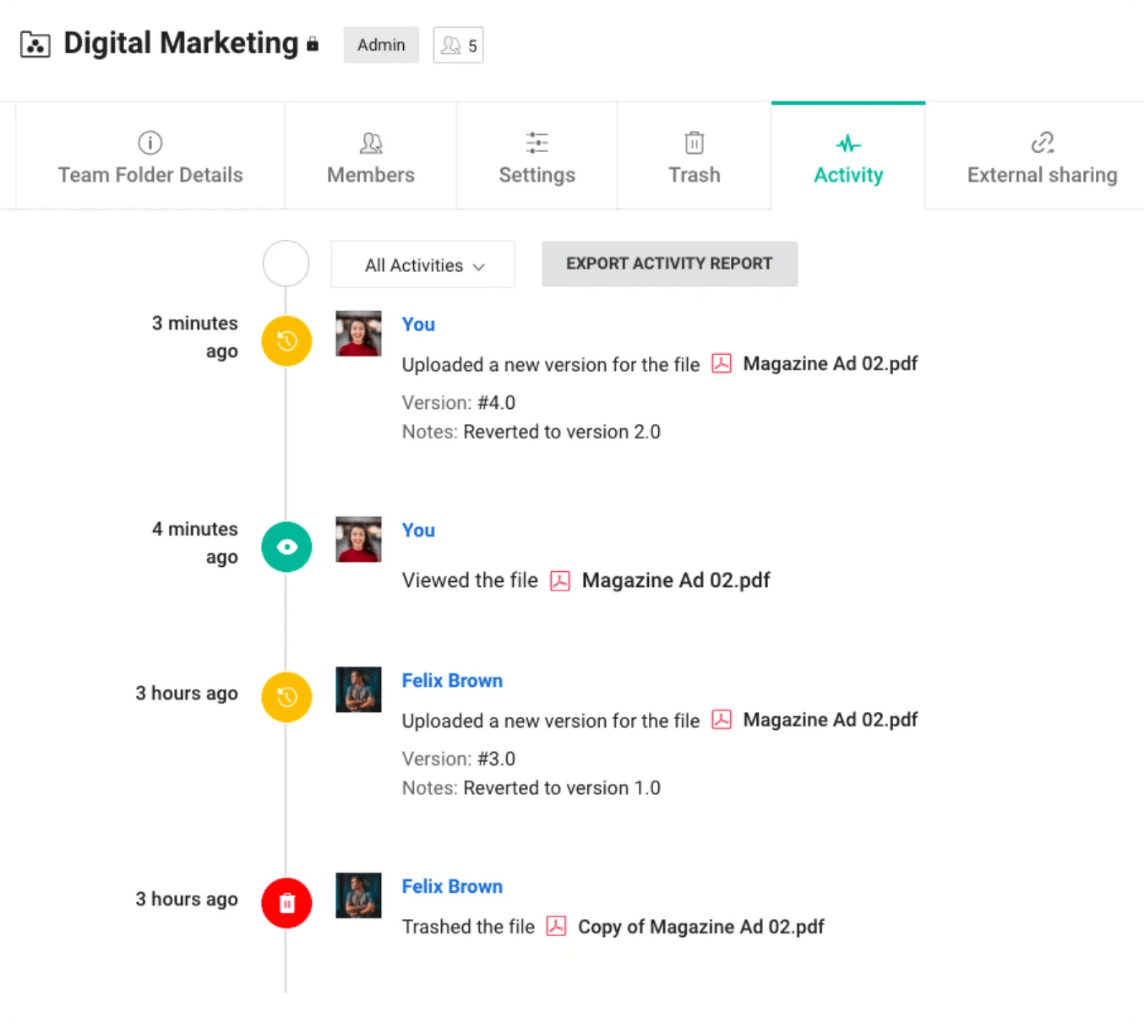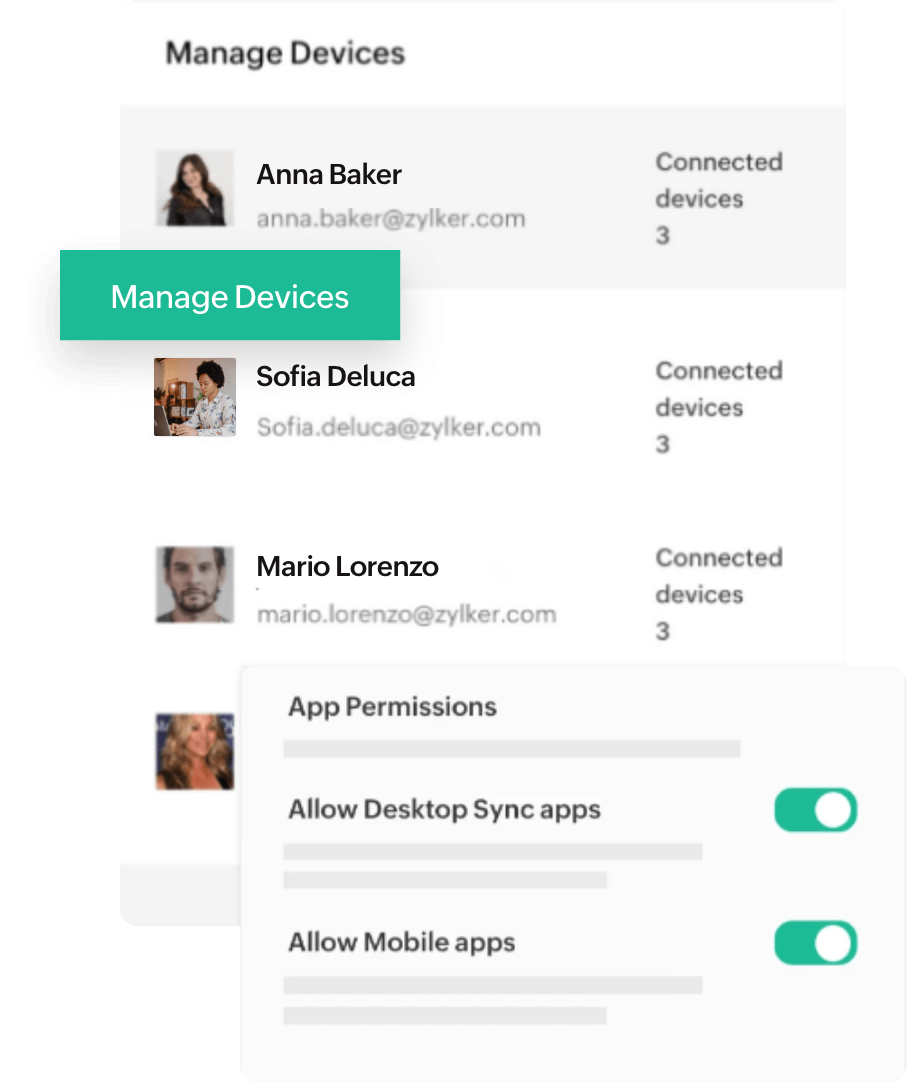 File sharing and collaboration
made simple for hybrid teams

Securely share files online with your coworkers, clients, and stakeholders.
Enhance your data security
Experience enterprise-grade security with WorkDrive features like file encryption, two-factor authentication, data retention policies, and an Admin Console.
Tired of sharing document links over email and chat? Add your colleagues to the virtual workspace or directly share files with relevant permissions, and have discussions right within WorkDrive.
Want to securely transfer files to consultants and partners? WorkDrive's external share links let you share files and folders with password protection and expiry dates, and keep track of audit logs.
Invite clients to your project workspace with appropriate access permissions and work with them in real time. Disable their licenses once the project tenure is complete.
Say goodbye to sending document feedback over email or chat. Highlight text and sections of content and engage in contextual commenting on PDFs, images, and videos using File Annotations.
Store, search, classify, and organize your data the way you want with our advanced data management tools, such as data templates and labels.

Don't limit your document search by file, folder, or author name. WorkDrive's advanced search functions, like OCR and object detection, help you search and retrieve files using a specific keyword or object in your images and PDFs.

Slow (or no) internet connection? Work on your files offline with WorkDrive's TrueSync. Automatically sync your latest edits when you're back online.

Access your files on your mobile phone or tablet using the WorkDrive app for Android and iOS devices. Create, upload, and access folders offline, and share files directly from any device or location.

Never miss an update! Get instant notifications about team activities or changes made to a specific file or folder.