Protect your accounts and devices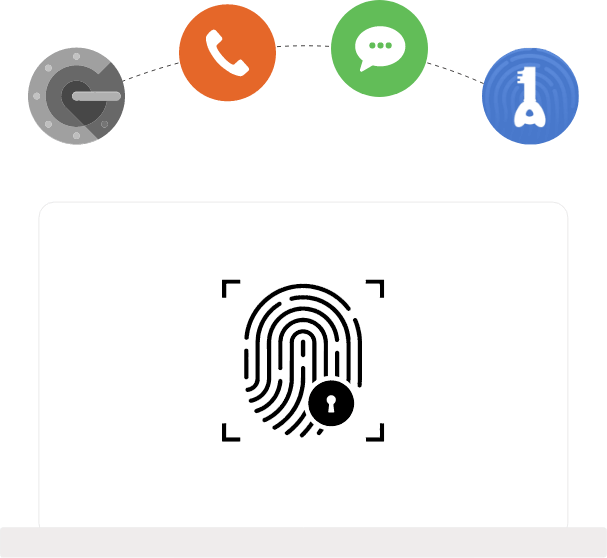 One gateway to every application
Tired of keying in credentials every time you want to access your accounts? Simplify the login process, provide effective access capabilities, and reduce the risk of password fatigue (which leads to weak passwords) using single sign-on (SSO).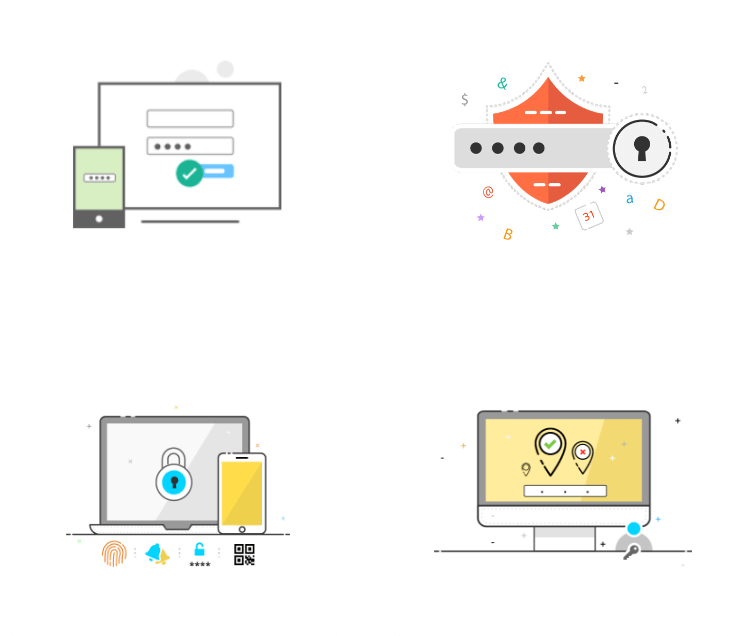 Strengthen account security
Add an extra layer of security to your WorkDrive account and prevent data loss with multi-factor authentication (MFA). Verify your domain, set password policies, and restrict unwanted IPs.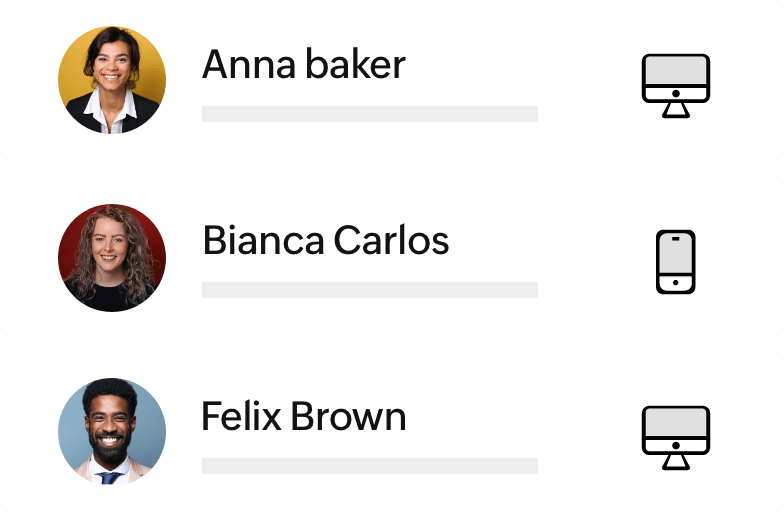 Control your devices
Manage all company devices from one place within WorkDrive. View all user devices connected to your organization's account. Disconnect and remote-wipe the device's data if it is lost or stolen.
Safeguard your company data
Leverage access controls
Every member of a team has their own role. WorkDrive supports multiple roles and granular access control. Give your users the right access permissions for secure and effective collaboration.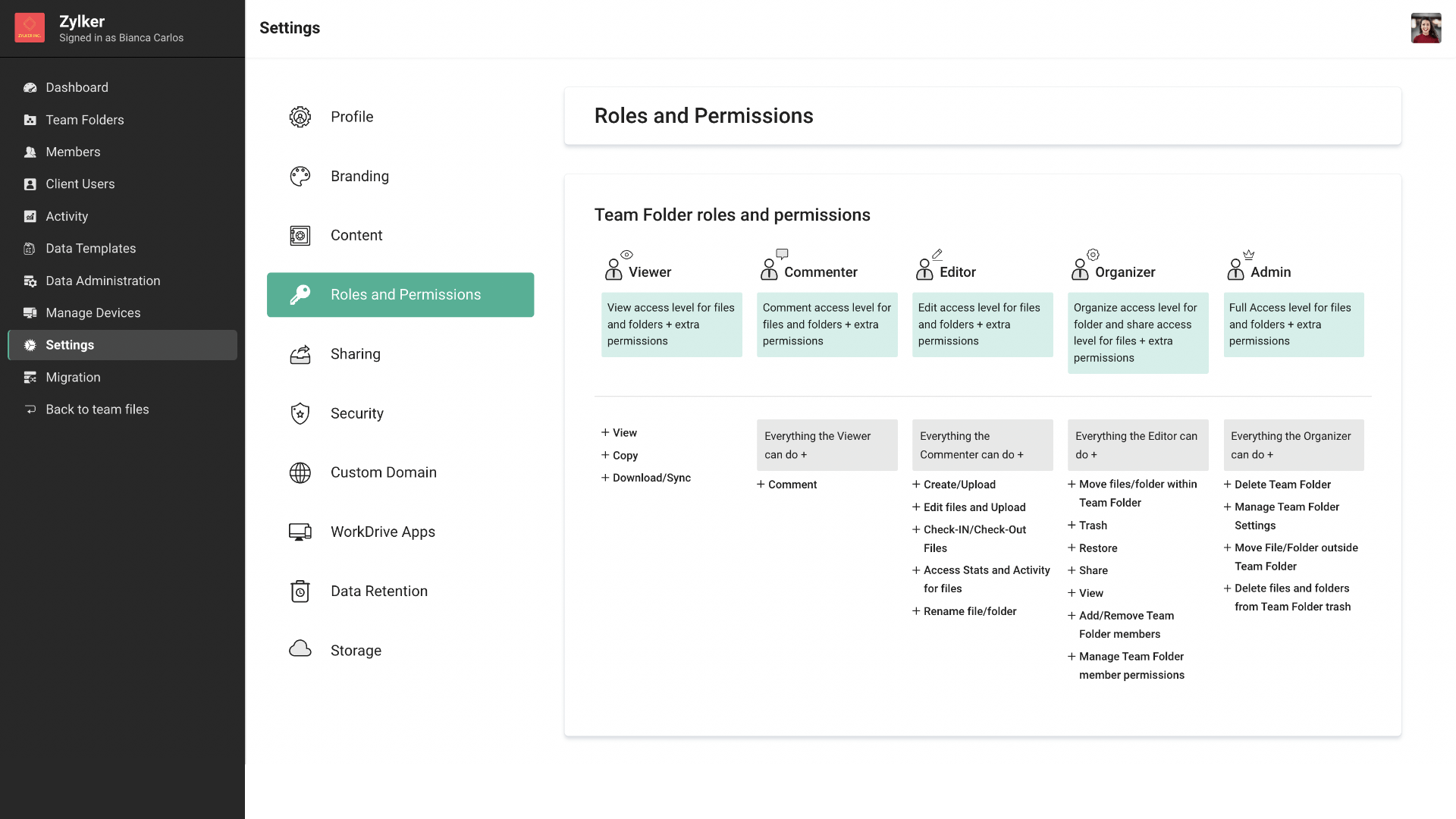 Securely share corporate data
Share sensitive files with clients, stakeholders, or any necessary third party with custom control options, like download limits, expiration dates, and password protection.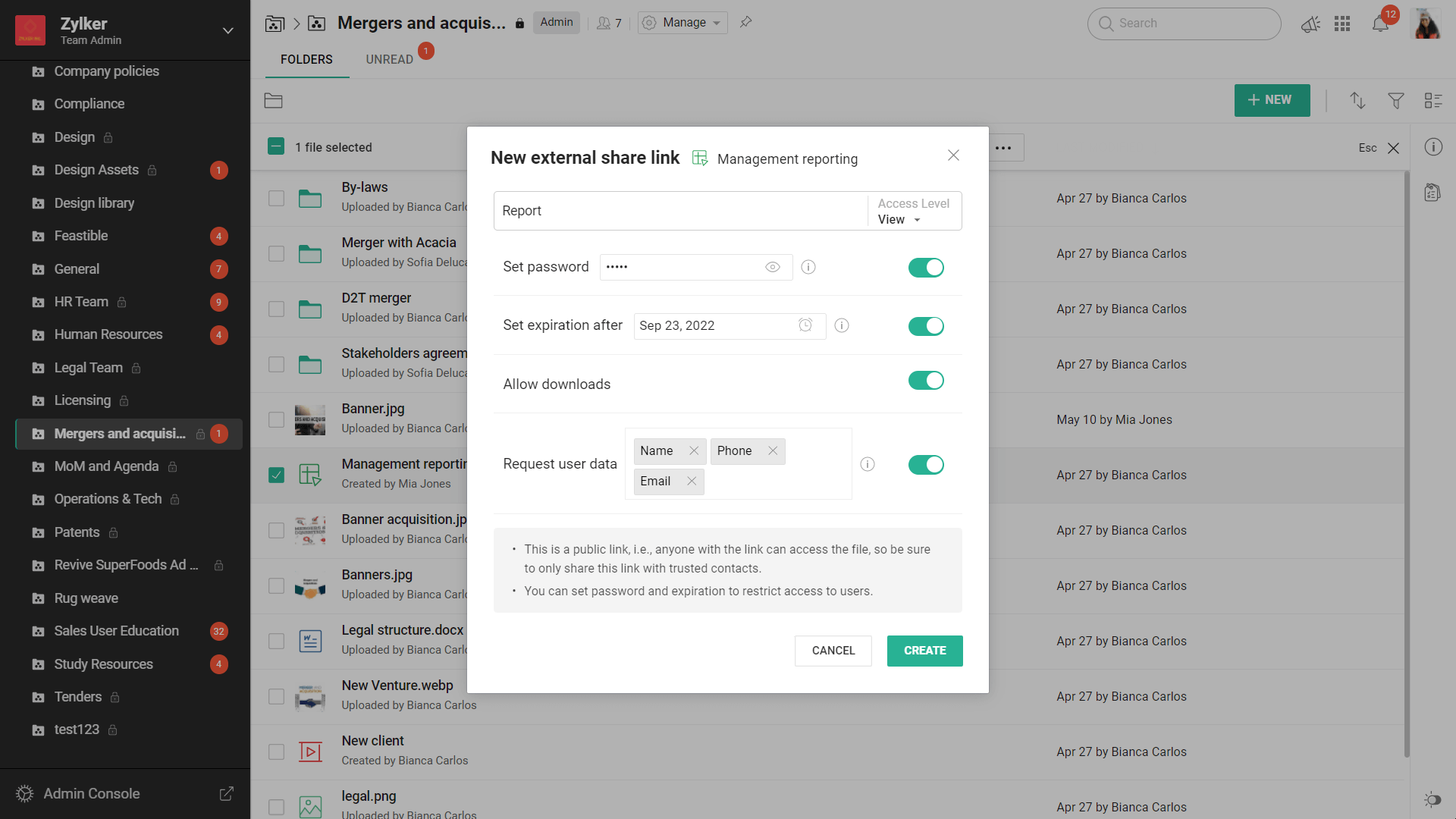 Retain valuable data
Have you ever faced a situation where a user deleted important files by accident? Retain trashed files and folders for a set time period, and recover deleted documents within the retention period.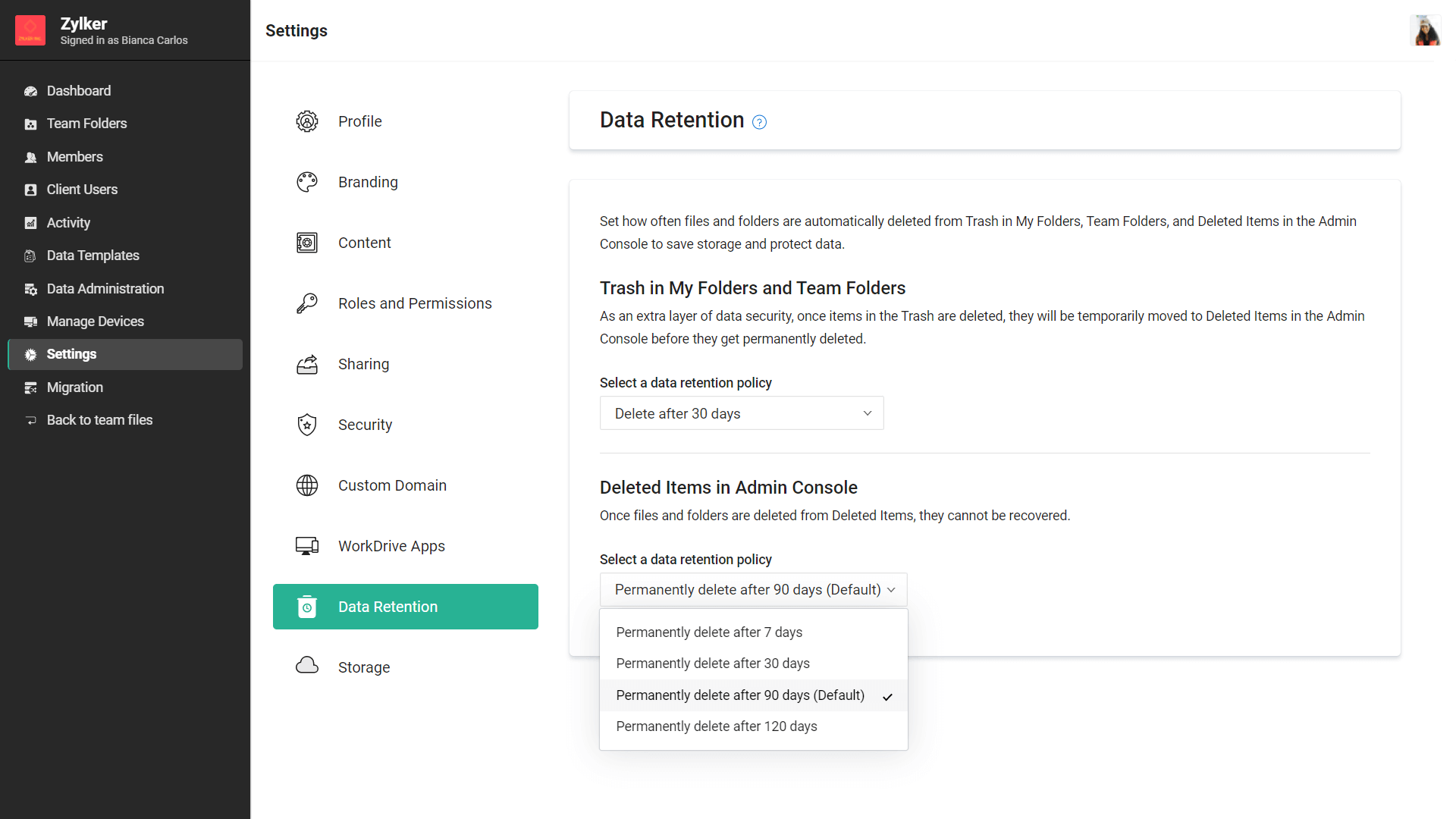 Never miss a critical alert
Receive instant updates on any changes made to your corporate files. With WorkDrive notifications, you can monitor all document-related activity.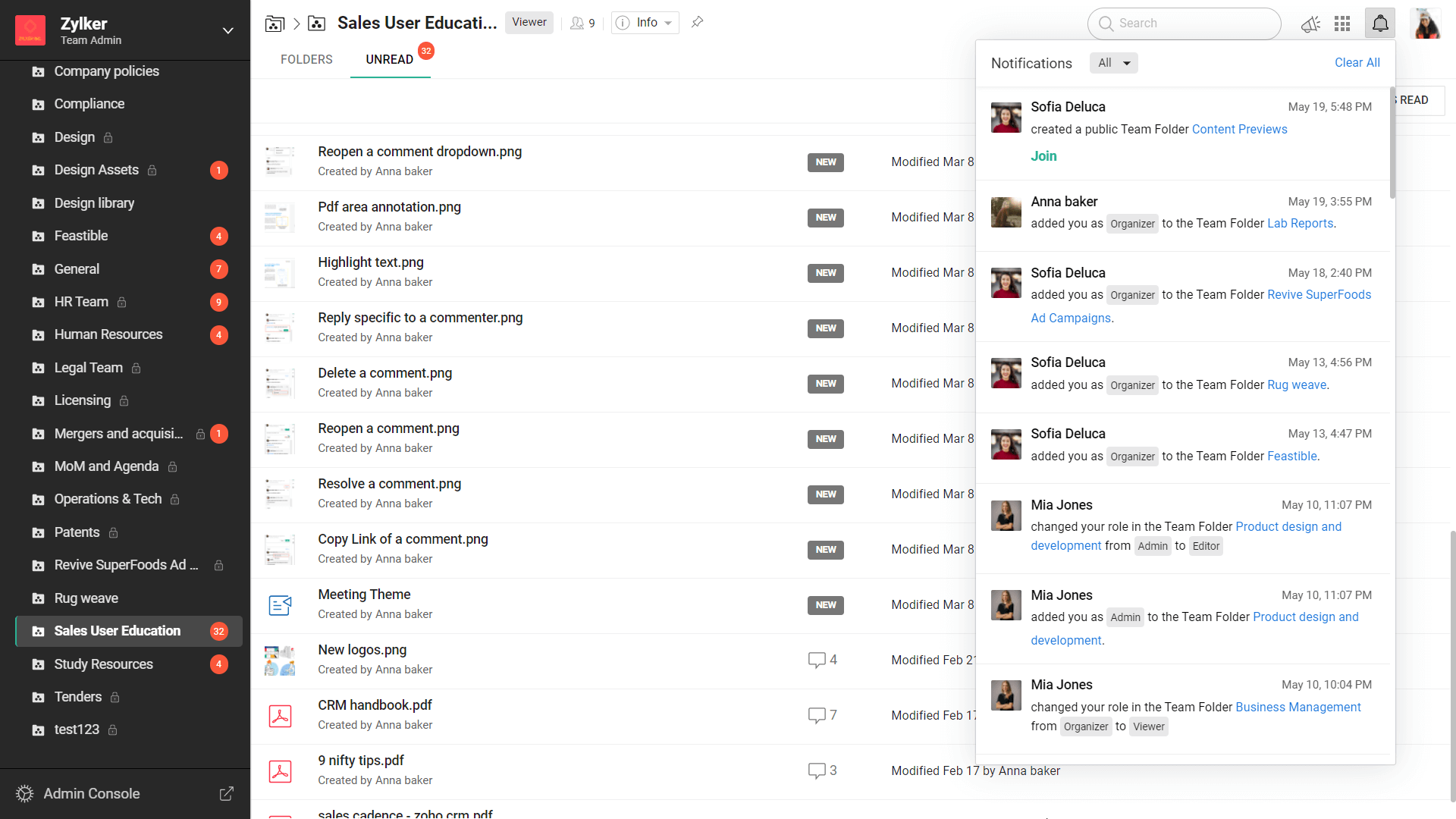 Create an audit trail
Generate custom activity reports for a user or team, and monitor user activities on your corporate files for the entire life of those records.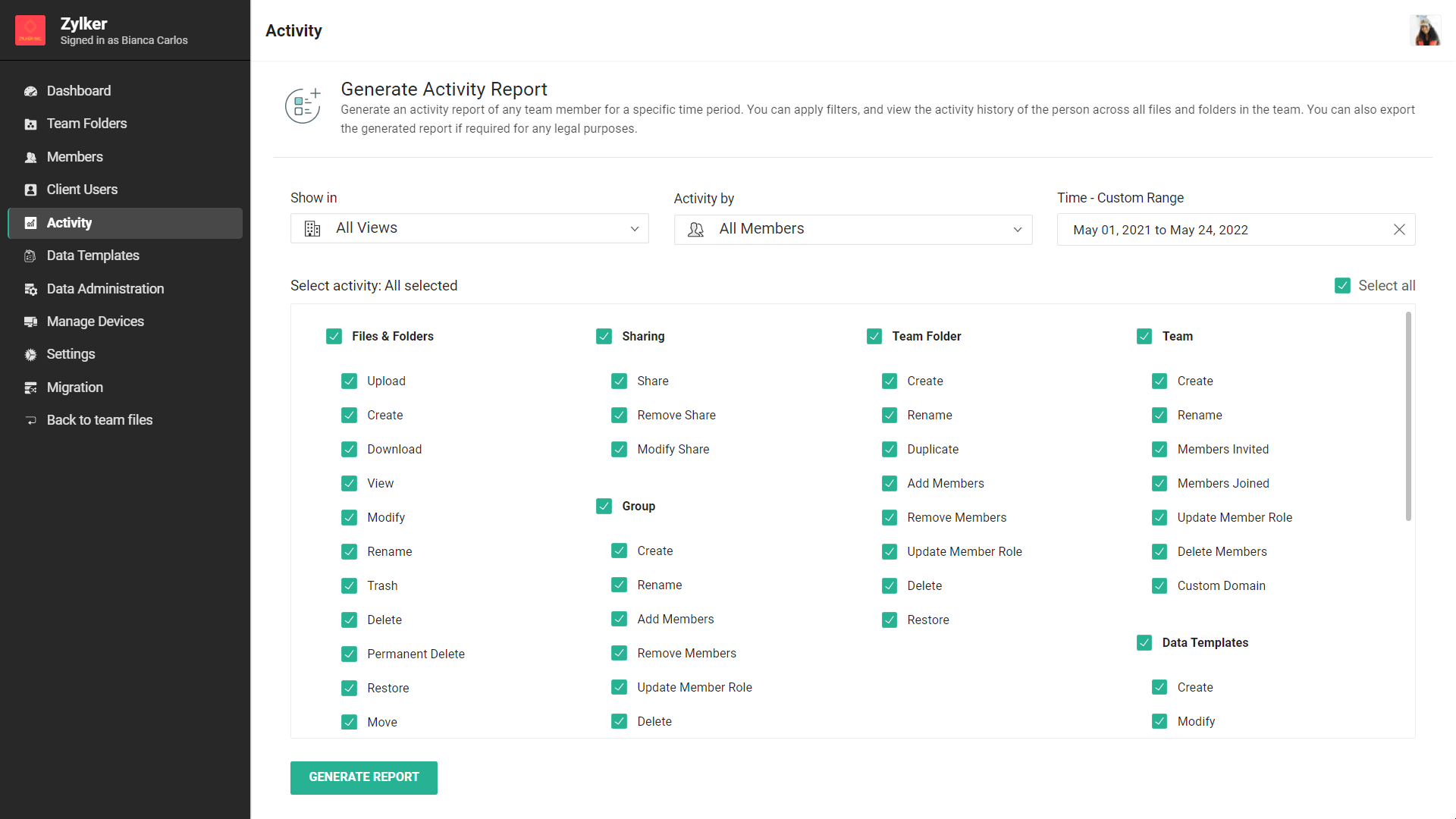 Protect yourself from fines and penalties
Save yourself from information breaches and potential threats that may lead to fines and penalties using these Zoho WorkDrive features: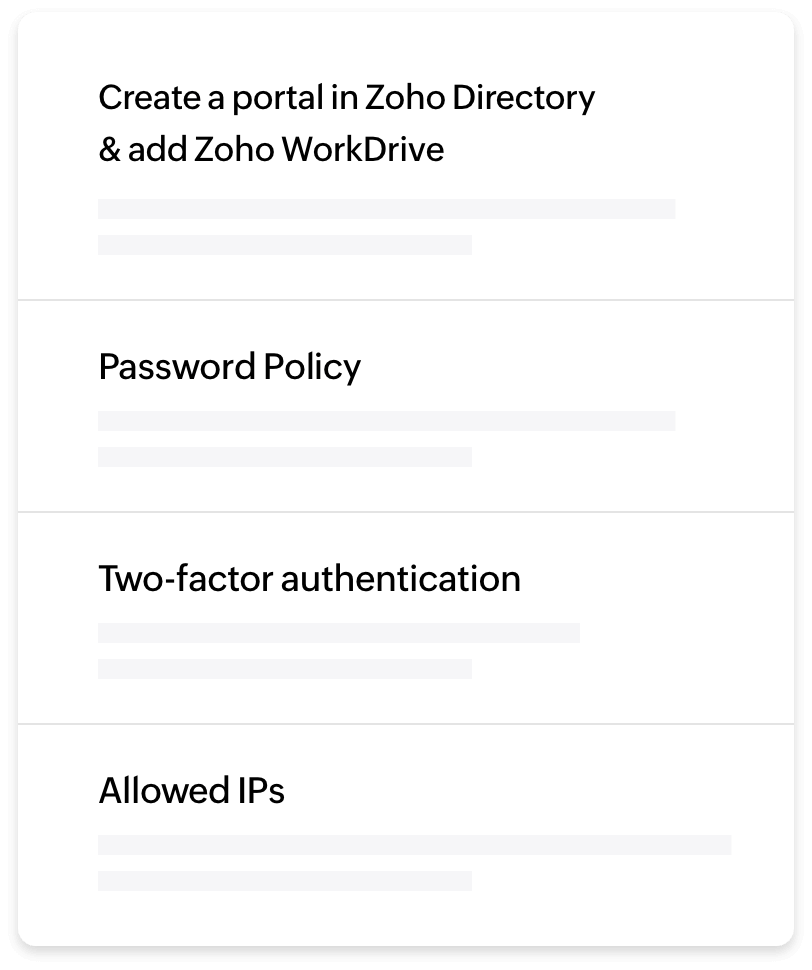 Intrusion detection and prevention
Keep your files safe from potential hazards. We use firewalls to make sure only safe and non-malicious traffic enters our servers. Moreover, every file is checked for viruses before it's downloaded from our servers.
Data encryption (at rest and during transit)
Encryption encodes data and converts it to an unreadable form to ensure protection. Files in Zoho WorkDrive are encrypted both at rest and during transit
Backup and disaster recovery
We run incremental backups every day, and full data backups every week. Your data is maintained in a resilient storage system that is replicated across data centers. In case of server damage, a copy of your files is safely backed up on an alternate server.
Compliance and security standards
WorkDrive adheres to industry security standards like ISO 27001 and SOC 2 Type II, and is GDPR and HIPAA compliant. We provide enterprise-grade security at the physical, logical, and data levels.
Ensure data loss prevention and enterprise-grade security with Zoho WorkDrive
Sign Up For Free