Get connected with customers quicker with ZDialer
Enable click-to-call on webpages using the all-new Zoho Voice browser extension.
Download Extension
Supported Browsers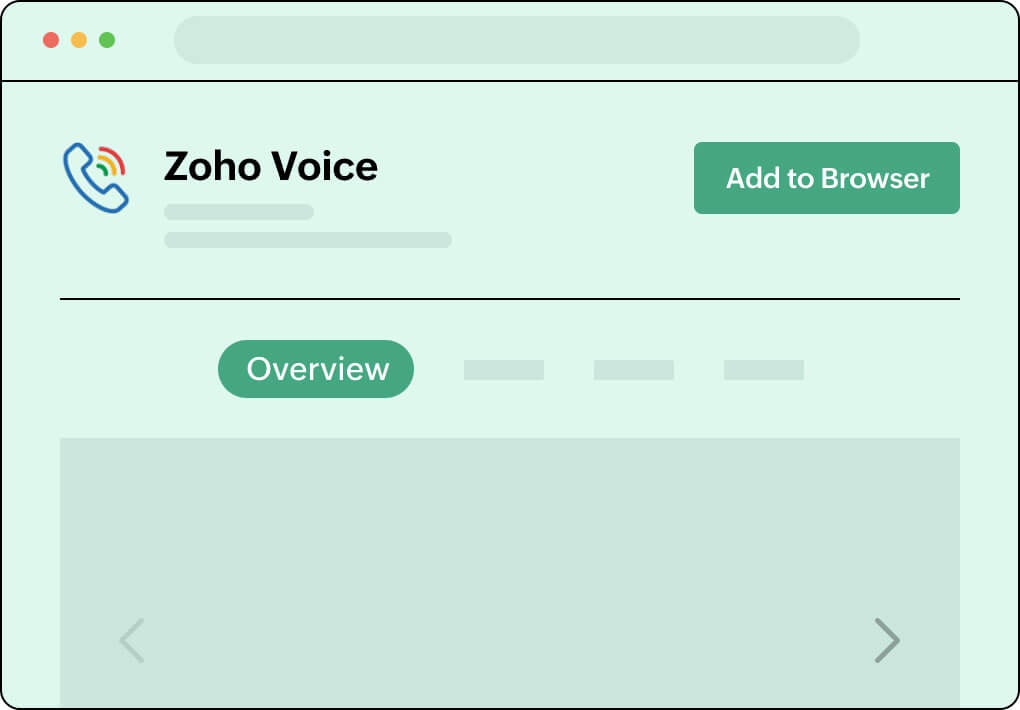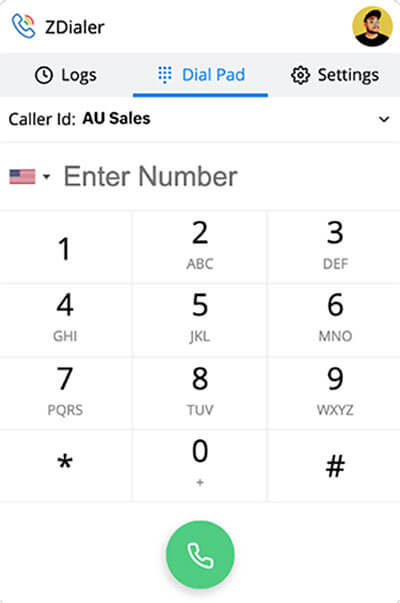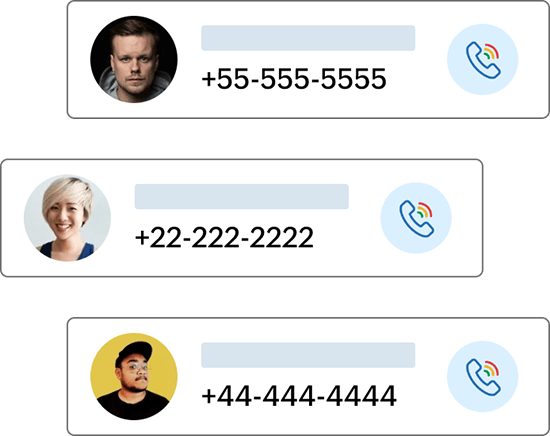 Auto-detect
phone numbers
ZDialer automatically identifies and highlights phone numbers on webpages, so you can make calls by just clicking the call icon next to a number.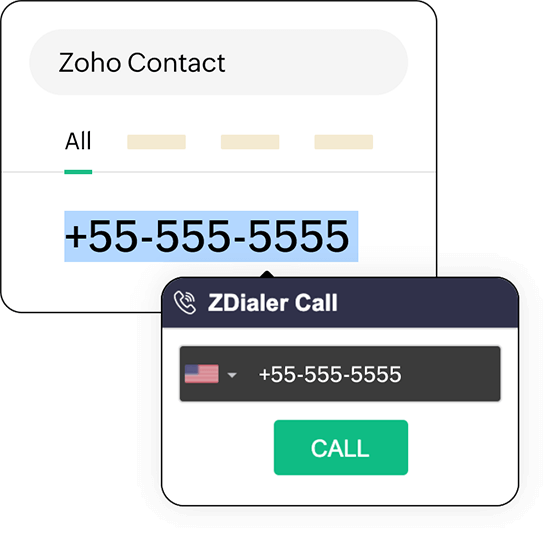 Save time and
focus on customers
Eliminate the need to manually copy and paste phone numbers to place calls, so you can spend more time addressing your customers' needs.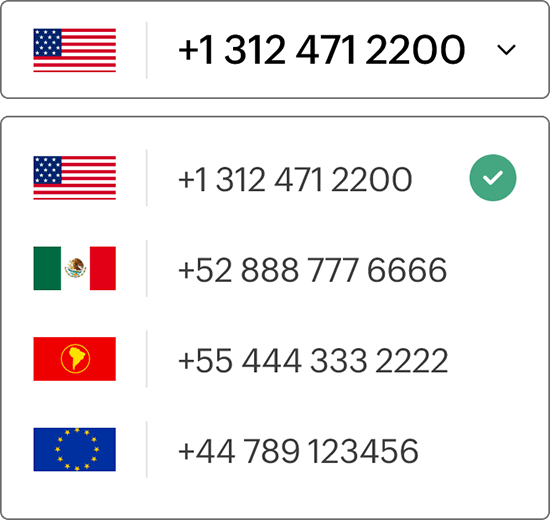 Choose your
preferred number
ZDialer allows you to select any number that's assigned to you as the default number to make outgoing calls with.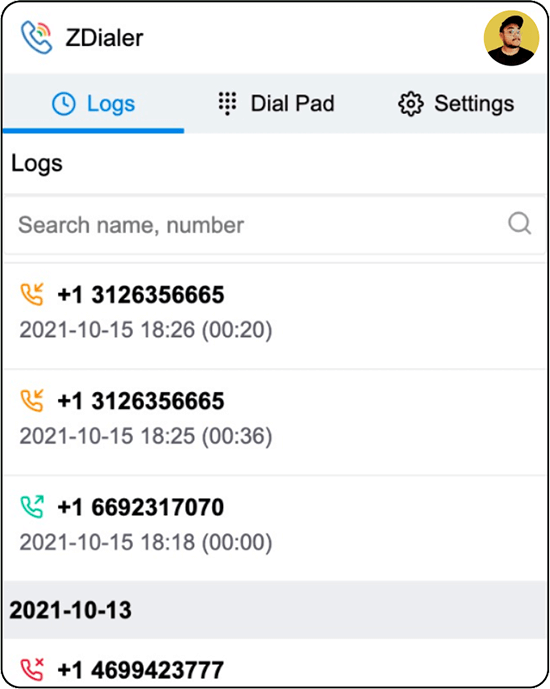 Automatically
log all calls
Calls handled through ZDialer are automatically logged in Zoho Voice. Agents can check call logs, recordings, and voicemails on the Logs page.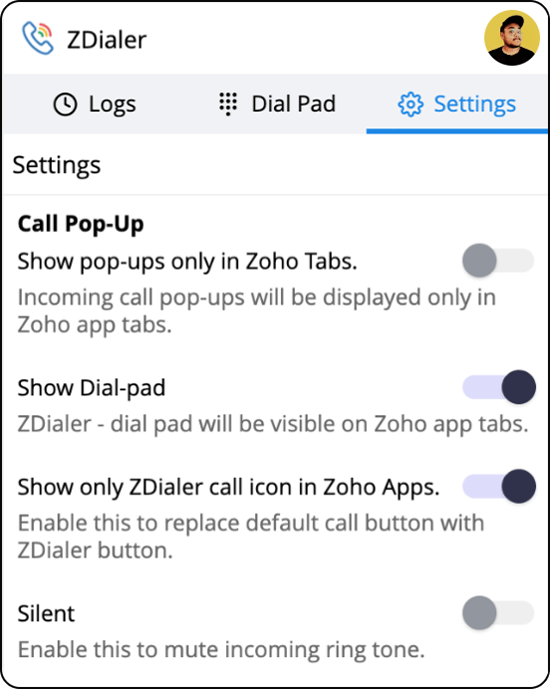 Customize
your experience
Choose if you want to receive incoming calls from any webpage you're on, or just in Zoho web apps.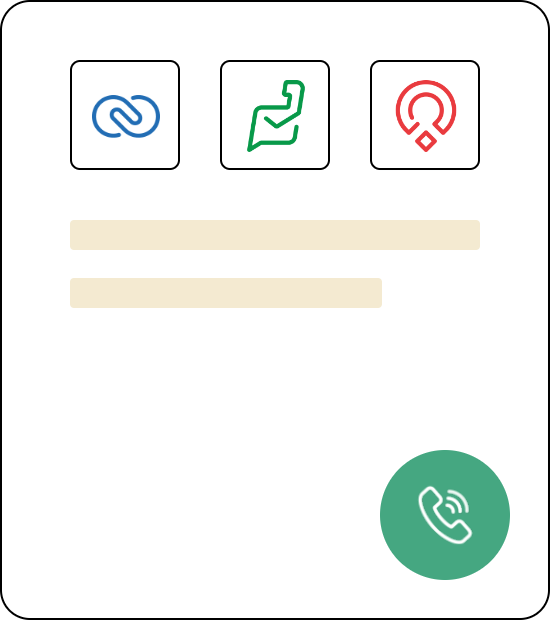 Enable a dial pad
in Zoho apps
Have a dial pad widget ready in Zoho apps to make calls to unsaved numbers. You can also click the extension icon from any page in your browser to open a dial pad.