Establish ownership for accounts.
Control access to sensitive information by clearly establishing who owns each password. By default, whoever adds a password will be the only one allowed to see it.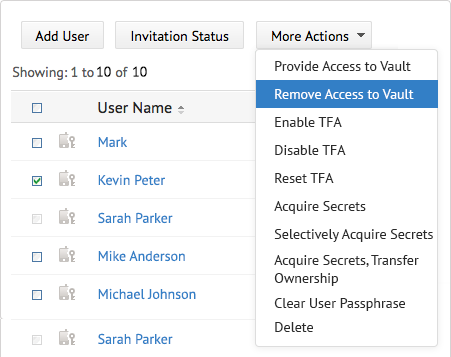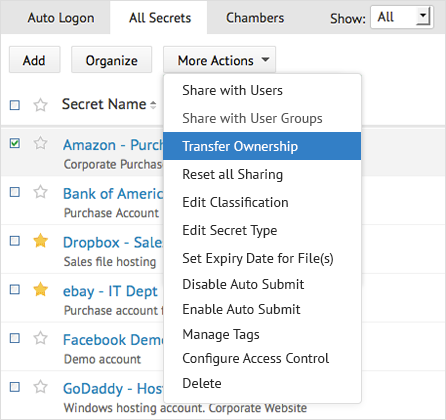 Transfer ownership when someone leaves.
If someone leaves your organization, you can transfer the secrets they own in Zoho Vault to an administrator. This feature can also be used when one admin adds all the secrets to your Zoho Vault account, and then assigns them to users later.
Acquire secrets when someone leaves on bad terms.
If someone leaves your organization on bad terms, the super-admin can simply acquire the secrets owned by that user. Once acquired, the user loses access and the super-admin gets complete control of the secrets.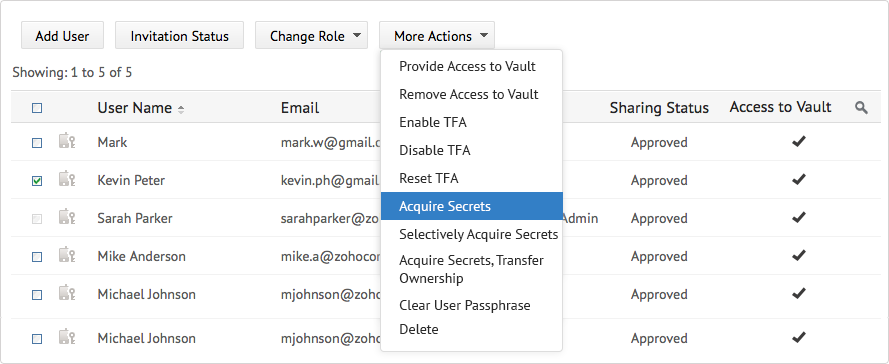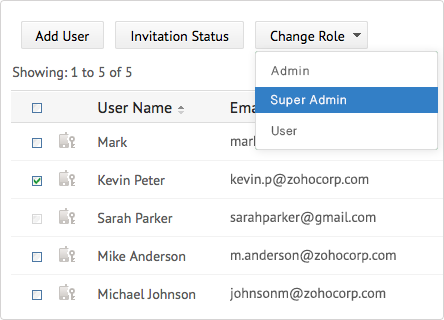 Assign roles for access controls.
Zoho Vault comes with three roles you can assign to users to control what each person is allowed to do and see. Super admins control the Zoho Vault account and invite more users. Admins can approve secret sharing requests and create password policies.
Integrate Active Directory/LDAP.
Import users and user groups from Windows Active Directory or LDAP and also leverage the authentication mechanism.