Import users from Office 365 
(For Super-admins)
Thousands of businesses use Office 365 to manage their day-to-day operations. With Zoho Vault - Office 365 integration, IT admins can now quickly import users from Office 365 to Zoho Vault and help them manage their passwords securely, simplify user management, and enhance security further. Using single sign-on, users can access Zoho Vault with their existing Office365 credentials. With this integration companies can enhance productivity, bolster security and also improve the overall user experience.
This process involves two steps as described below:
Step 1: Integrating Office 365 with Zoho Vault account
Step 2: Inviting users from Office 365
Prerequisites
A valid Office 365 subscription with admin privilege. 
A Zoho Vault account with admin privileges already set up.  
Step 1: Integrating Office 365 with Zoho Vault account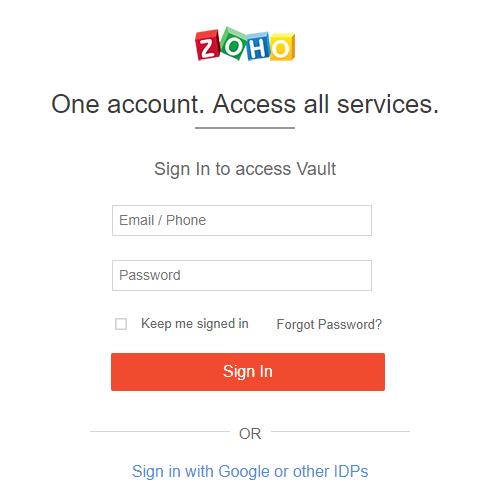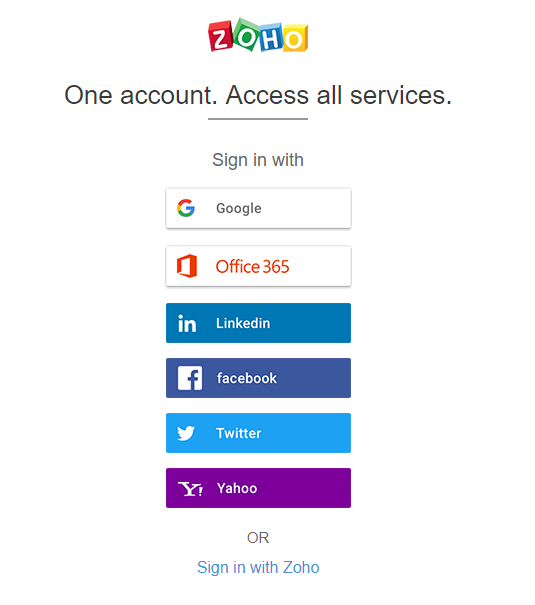 Log into Zoho Vault from here: https://accounts.zoho.com/signin?servicename=ZohoVault
Click the Sign in with Google or other IDPs option
Click the Office 365 option and complete the login
That's it, you are now ready to import users from Office 365 into Zoho Vault 
Step-2: Importing users from Office 365
After associating your Microsoft Office 365 account with Zoho Vault, the next step is to import users in Office 365 to Zoho Vault. 
Log into your Zoho Vault account with the Sign in with Office365 option
Go to Admin >> User Management >> Import Users
You will see the list of users on your Office 365 account displayed there from which you can select the users whom should get access to Zoho Vault.
Once imported, users will be sent an email to join your organization.
Users should click the 'Join Ogranization' email and become part of your Zoho Vault account.
They can now start performing their password management activities from now on.