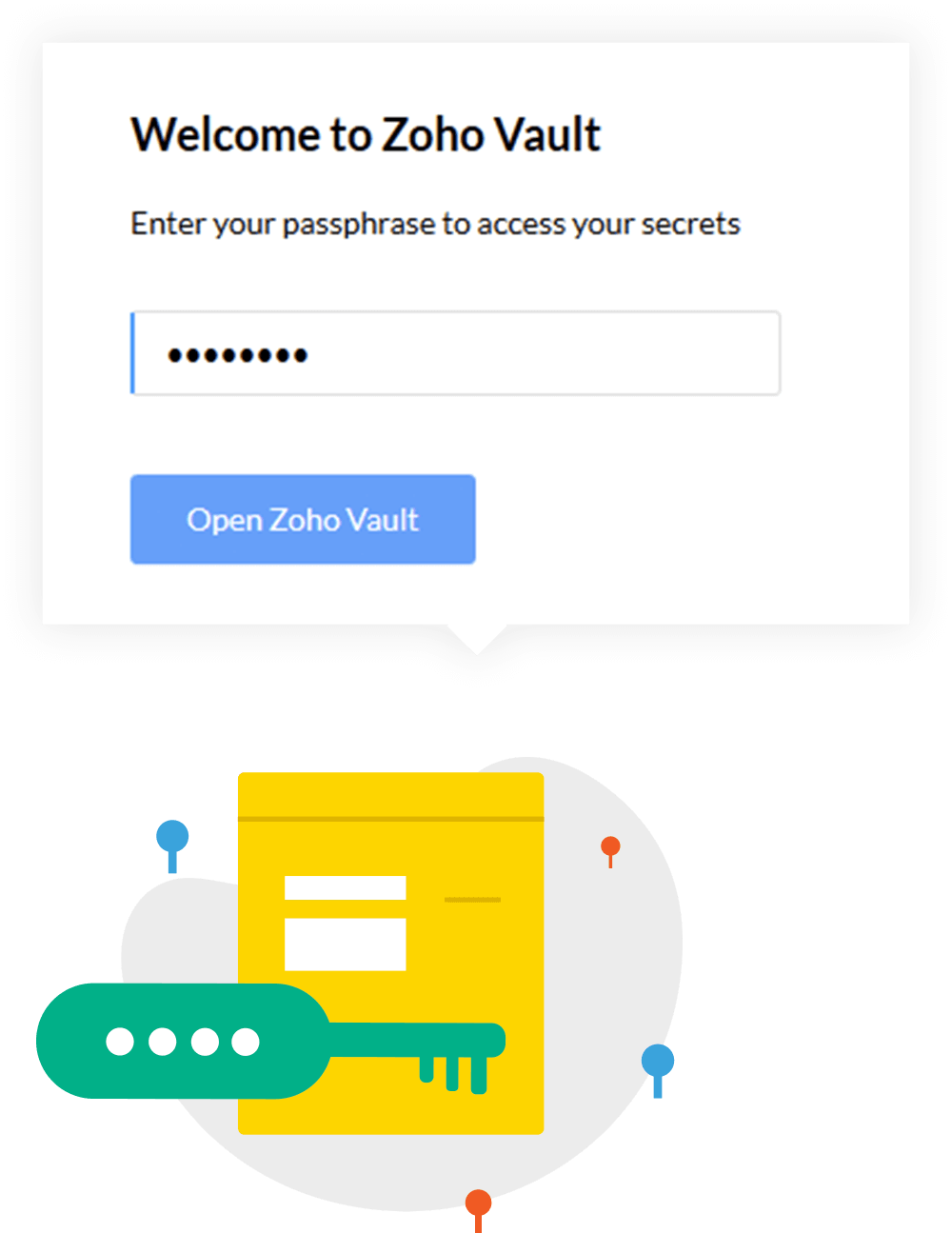 Remember one password
Never suffer from password fatigue again. Just remember one master password and access every application with it.
Say goodbye to password reuse
Quickly create stronger passwords with the password generator and Zoho Vault will remember them for you. You'll never have to reuse that one easy-to-remember password again.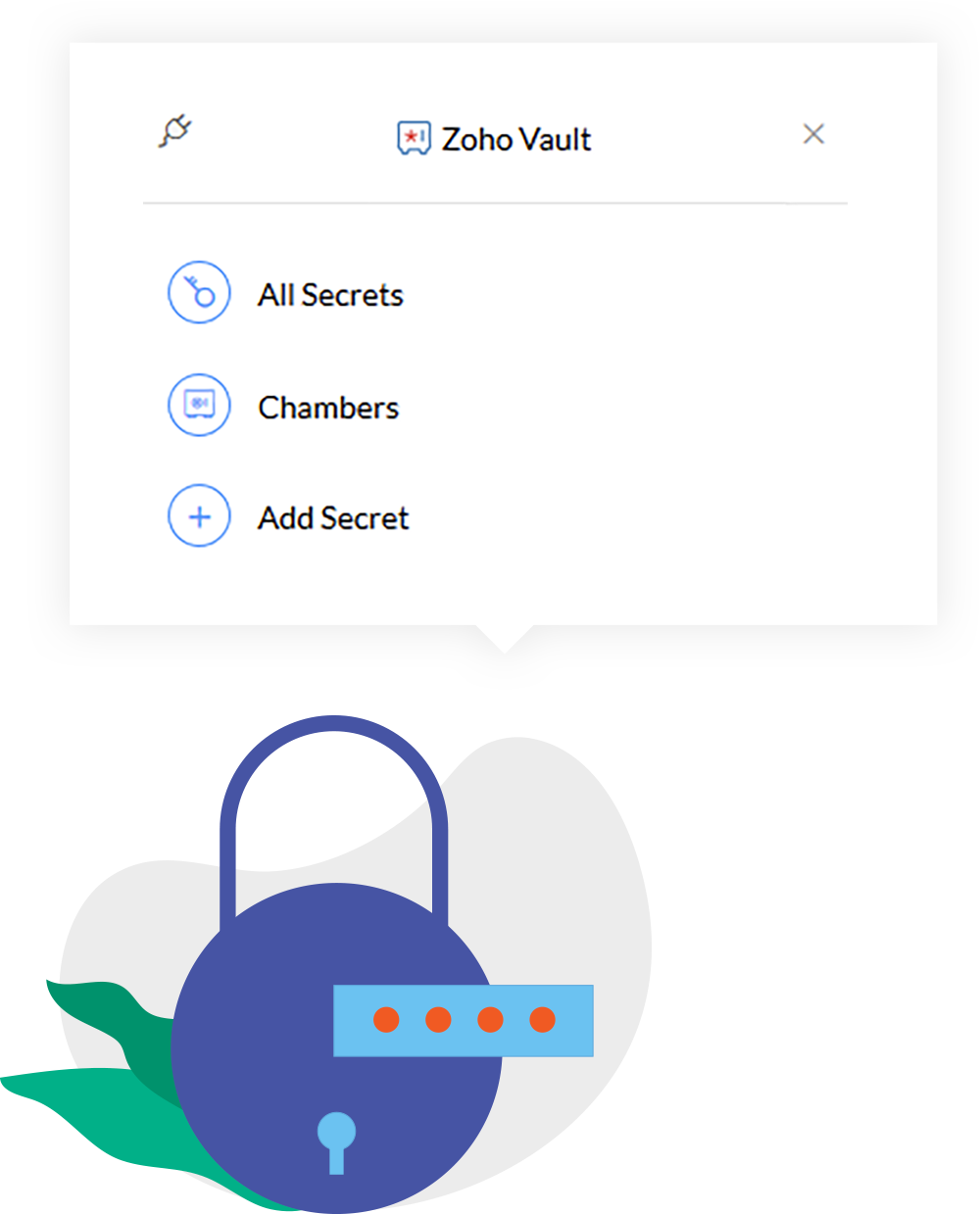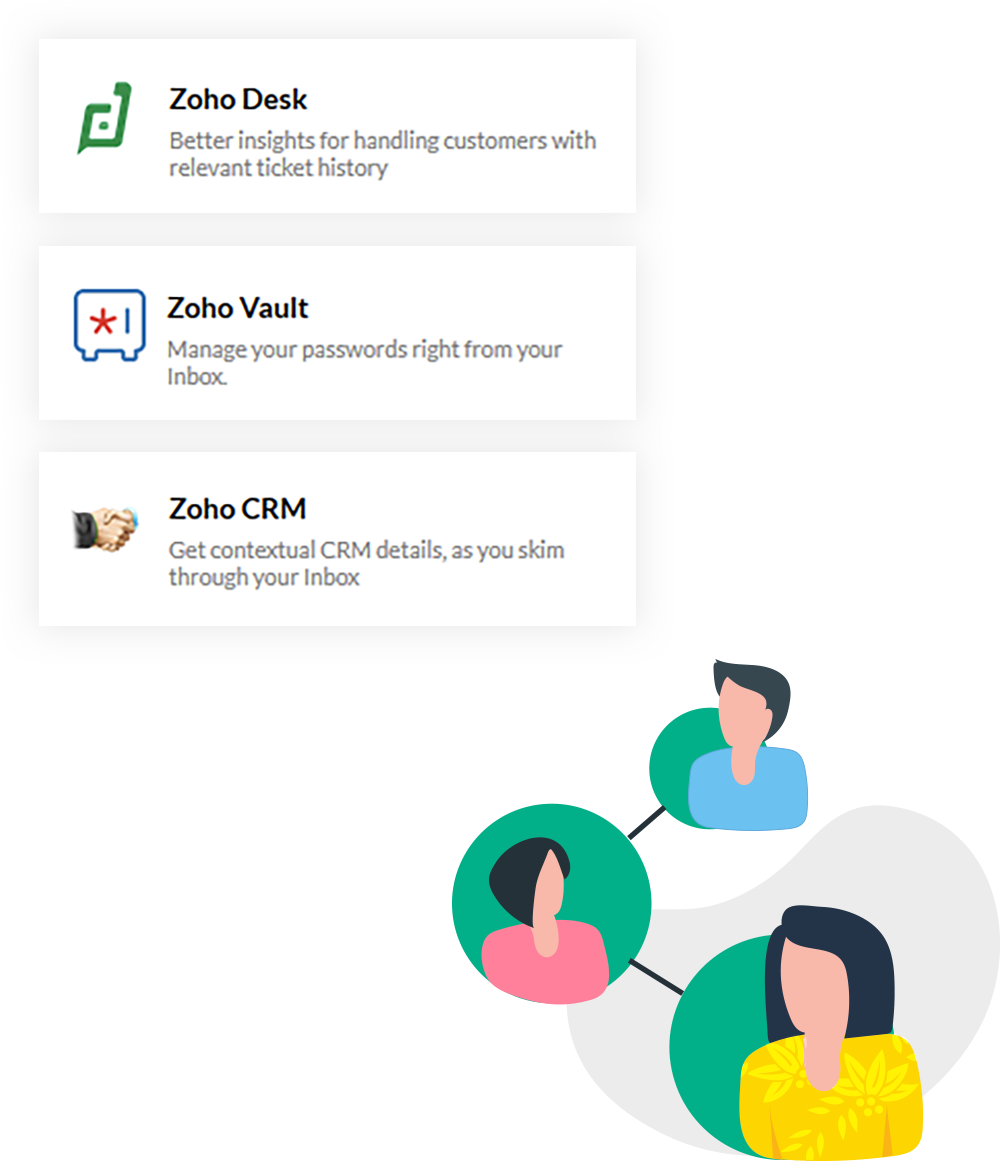 Securely share passwords
You can share passwords with agents, customers, and contractors, with different levels of access permission, without revealing the passwords in plain text.
Log in to applications in a click
Store your everyday apps in Zoho Vault and quickly log in to them in a single click using the auto logon and single sign-on for cloud apps.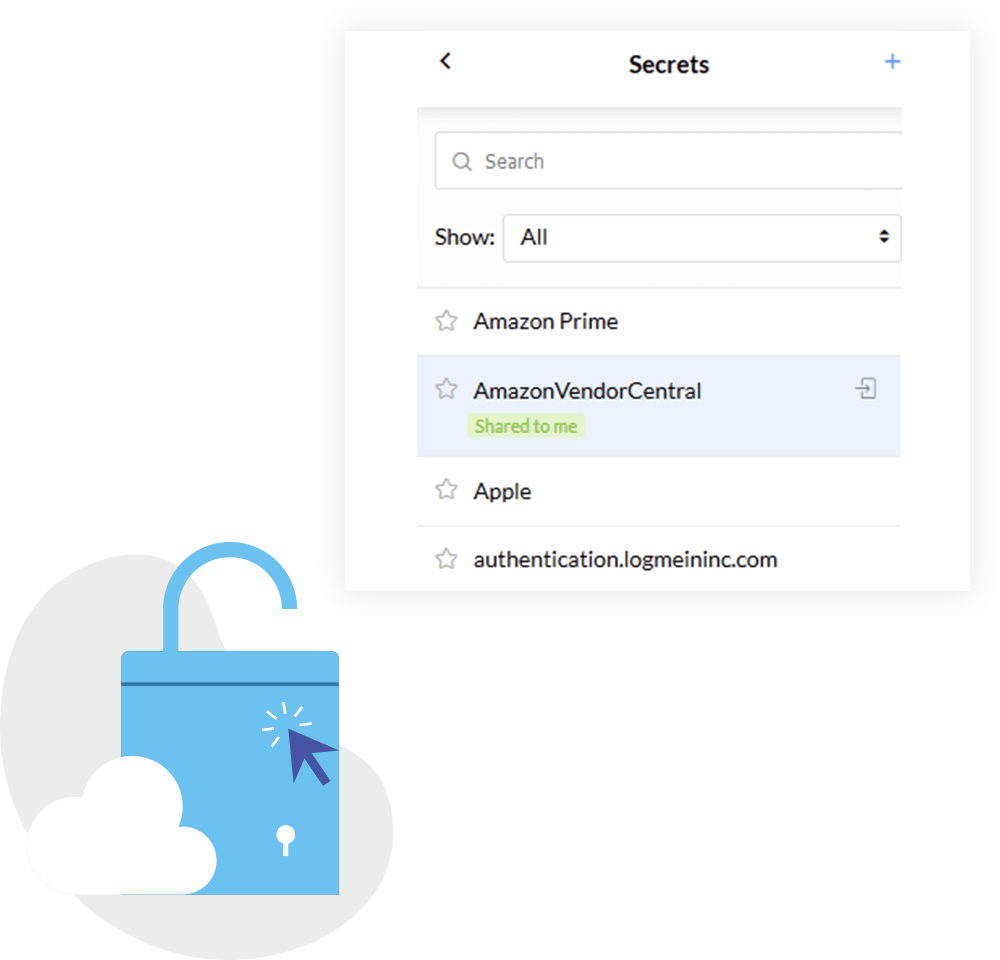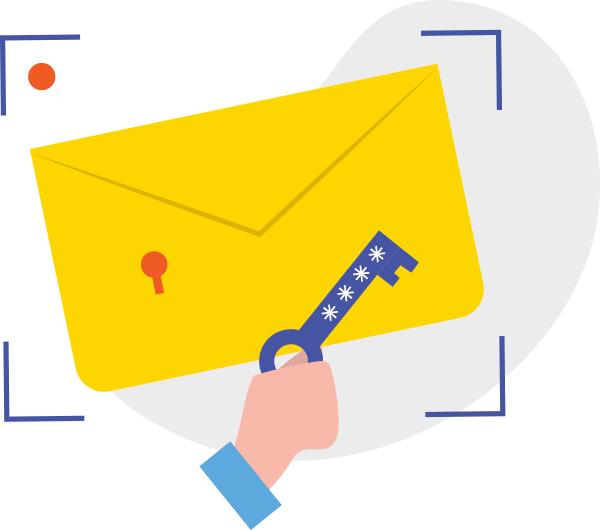 Record every action
Comprehensive audits and reports will help you track who accessed which password, along with the timestamp, IP address, and machine details.