The IAM solution that safeguards your passwords and simplifies logins with single sign-on
Enhance your identity and access management system with our two-in-one solution that simplifies both password-based and password-less authentication.
Try Zoho Vault for free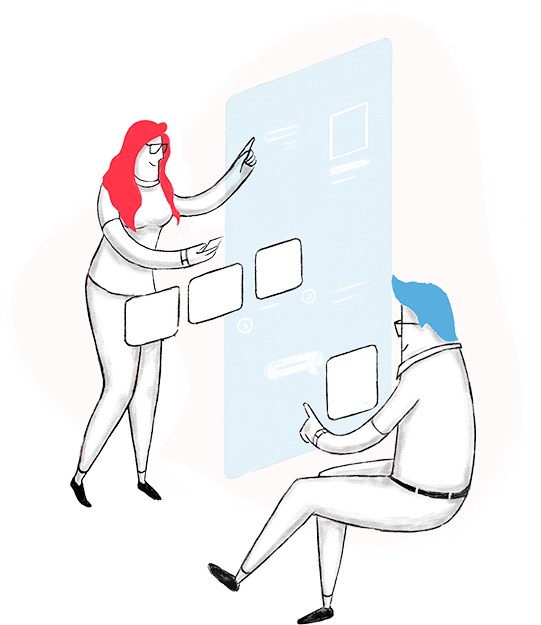 The perfect,
complete
package
Maximize your business' security by protecting all passwords and sensitive data while simplifying identity and access management challenges with SSO, granting access to only authorized users for the necessary amount of time.
Get everyone on board
Import users in bulk from G Suite, Office 365, Windows, and Azure Active Directory (AD) in an instant.
Secure central repository
Secure passwords and other sensitive data in one place.
SSO is the future
Log in to unlimited enterprise cloud applications with a single click.
Secure all your enterprise logins with our powerful password management and SSO features
Recent studies tell that an average employee in an enterprise switches between a minimum of 35 job-critical applications over 1,100 times a day. This results in up to almost 32 days per year lost dealing with multiple passwords and access constraints.
With Zoho Vault, you can make every login secure, yet simple, for your employees by allowing them to securely autofill their credentials on websites and cloud applications they access often by remembering just their master password.
32
days of productivity lost per year
due to password and access constraints
Everything you need in one place
One click is all it takes
Log in to cloud applications and websites with a single click. Manage and access multiple accounts from one place with one master password.
SSO for unlimited apps
Configure SSO and grant instant access for popular cloud applications and unlimited SAML apps to all users.
Access management gets simple
Grant and revoke multiple users' access to Vault and other apps in bulk in no time. Let only authorized personnel have access at any point.
Make password sharing secure
Share passwords with different levels of access privileges and user accountability. Customize user roles based on your needs.
Track every action live
Identify who accessed which password and at what time with IP and browser details. Track every action made by the user in real time.
Ready-made integrations
Integrate with popular Zoho apps like CRM, Desk, and Mail, as well as popular third-party applications like Service Now, Dropbox, Zendesk, and much more.
The perfect blend of security and simplicity
Secure every enterprise account and manage access restrictions with simplicity using our identity and access management solution.