Designed for complete protection
Zoho Vault users can protect their accounts with Zoho's native multi-factor authentication app, OneAuth. Users can set up multi-factor authentication (MFA) for their vault in simple steps by selecting an authentication factor of their preference.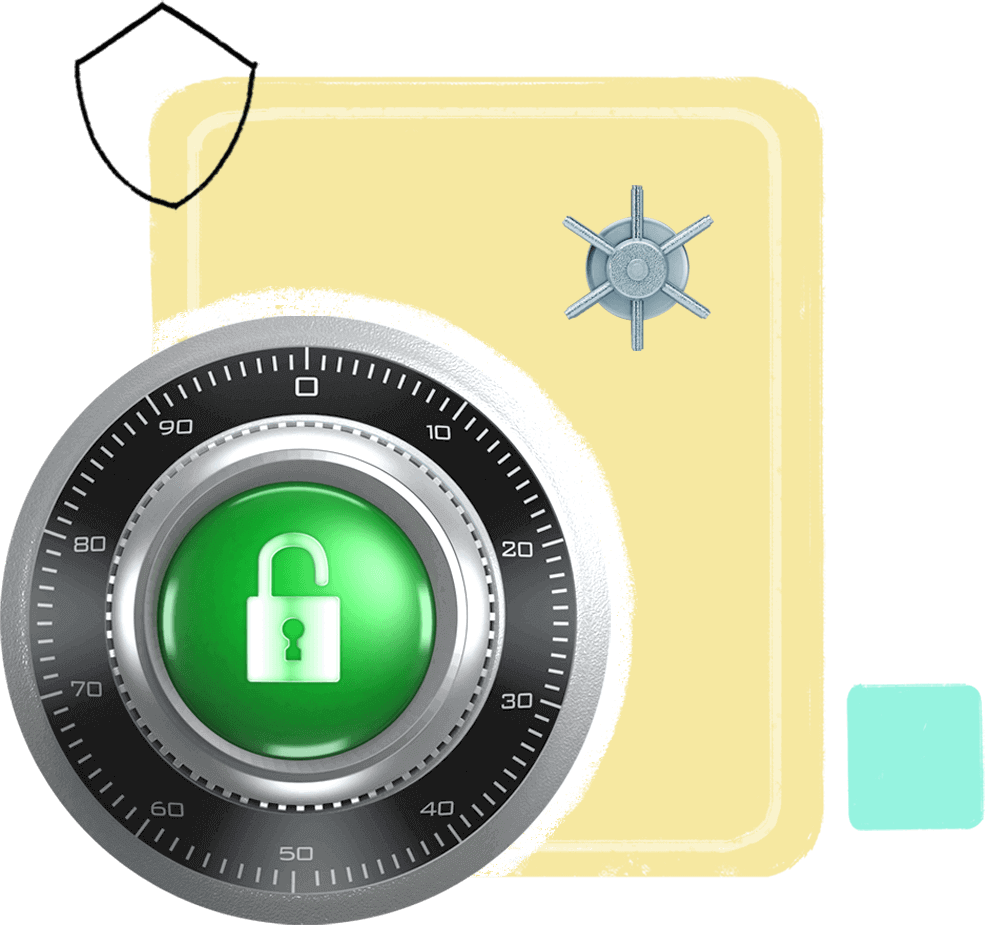 Countless authentication factors
Choose from a range of authentication factors such as face ID, fingerprint, time-based OTP, push notification, and more based on your preference.
Security for all your accounts
OneAuth supports multi-factor authentication for non-Zoho accounts as well. By setting up MFA for all your sensitive accounts, you can limit the threat exposure for your organization.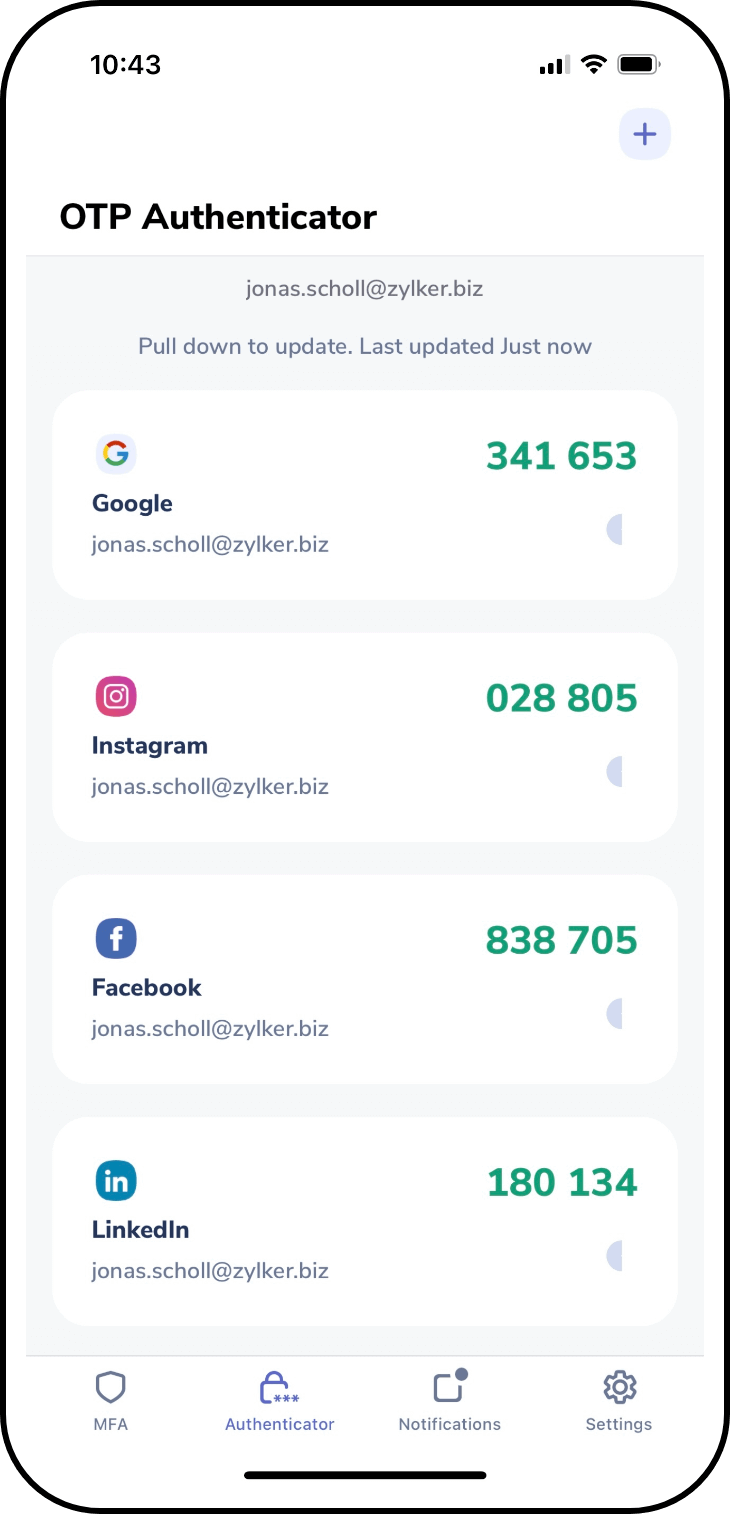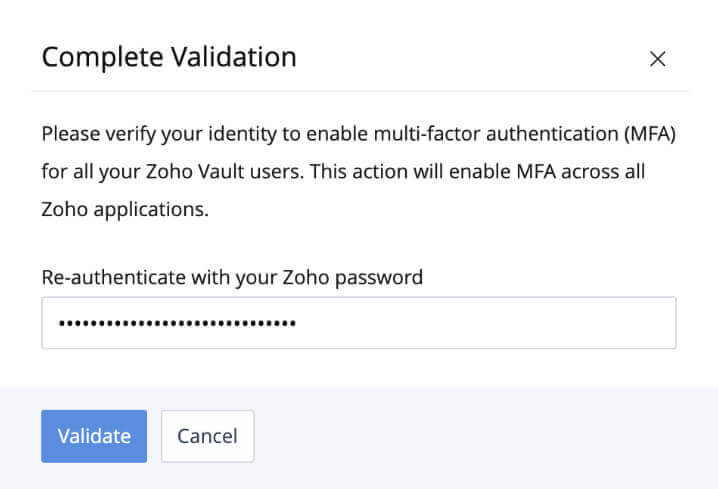 Enforce MFA for all users
Business admins can enforce multi-factor authentication for every user in the organization. Users can set their preferred authentication factor at their next log in.
New to Zoho Vault? Try our password manager for free
Vault offers best-in-class safety for all the passwords and sensitive data you manage.