Complete safety for your passwords
Multi-factor authentication (MFA) prevents unauthorized access to your vault by requiring users to provide at least two pieces of evidence before authenticating them. These can be mobile devices, hardware tokens, or even authenticator apps.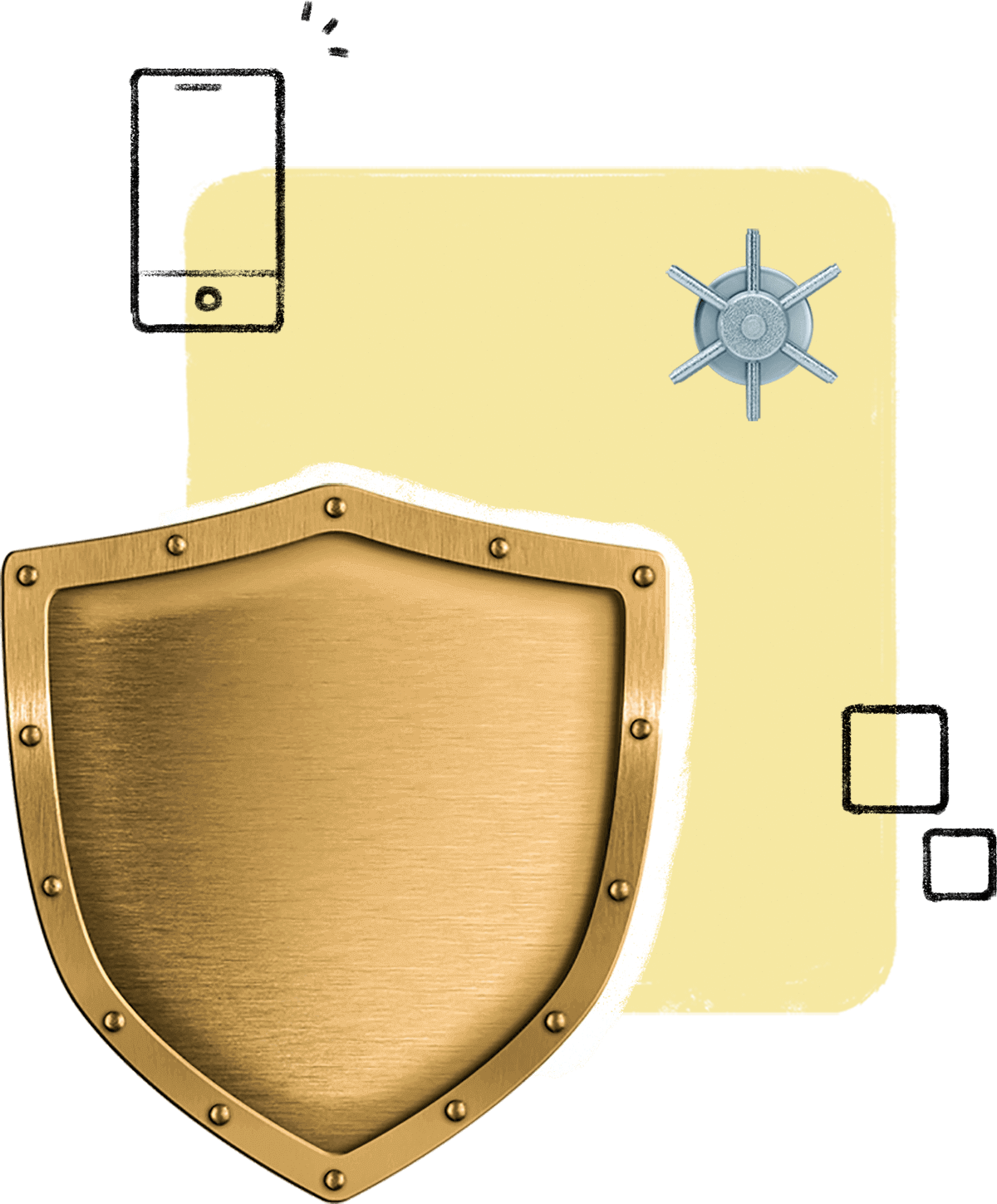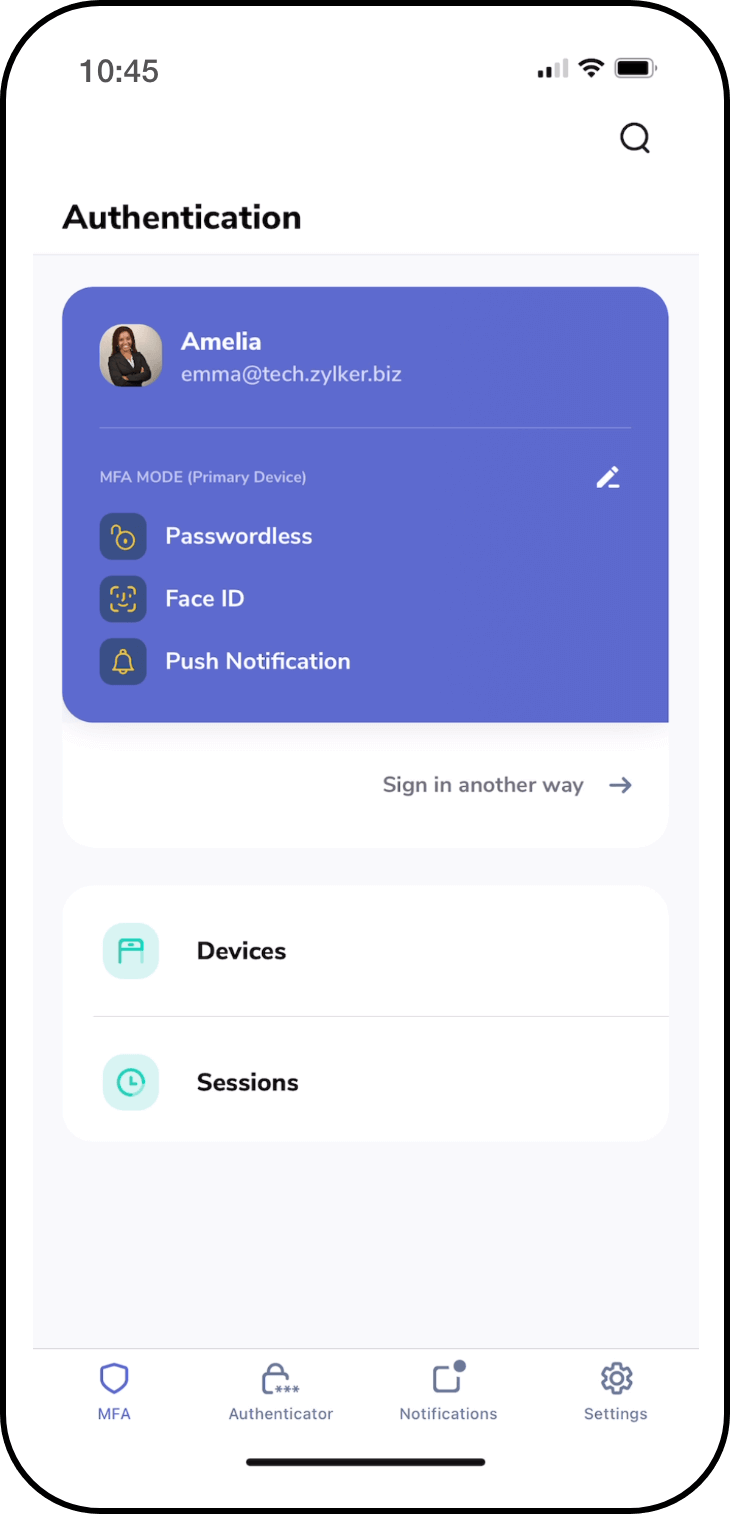 Native authenticator Zoho OneAuth
Adopting an authenticator app for MFA can help strengthen access to your password vault. Using OneAuth, Zoho's native authenticator app, you can safely set up multi-factor authentication for all your Zoho and non-Zoho accounts.
Enforced MFA for all users
If needed, admins can mandate multi-factor authentication for every user in their organization. Users will then be required to set their preferred authentication factor at the next log in.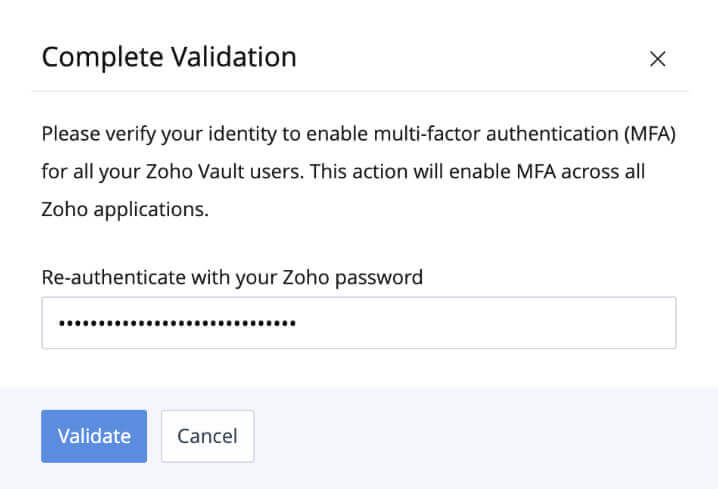 Wide range of MFA options
Configure multi-factor authentication for your accounts by selecting an authentication factor of your choice. You can integrate your existing authenticator apps, such as Google Authenticator or Authy, with your Zoho account, or use either time-based OTPs or YubiKey.