How can I record multiple invoice payments at once?
In Zoho Invoice, you can record multiple payments associated with a contact in one go.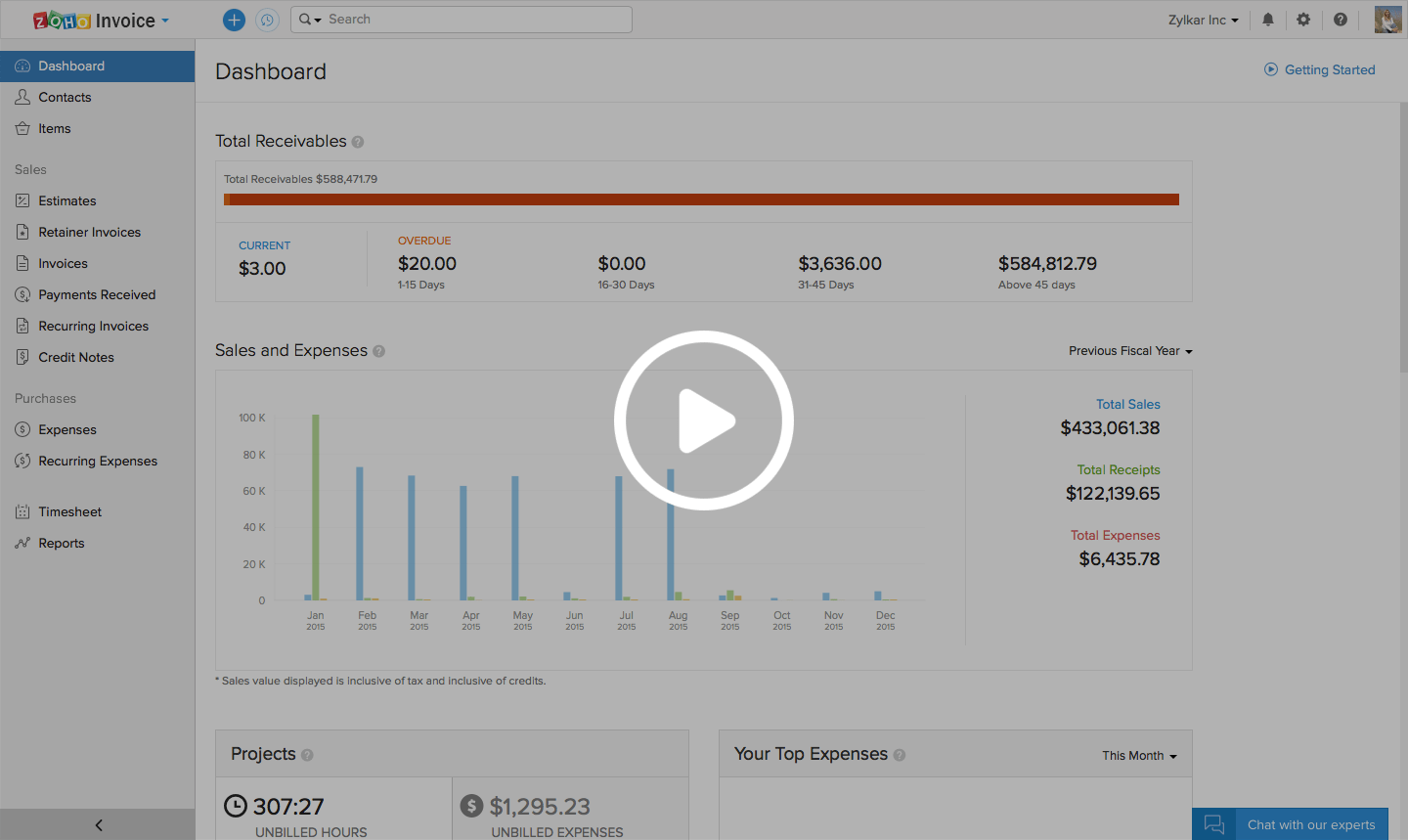 Go to the Contacts section and select the concerned contact.
Click on New Transaction and select Invoice Payment.
A list of the invoices associated with that contact is displayed here.
Simply check the Pay full amount check box below the Amount field or enter multiple amounts. Click on Save.