Is it possible to sync my CRM products in Zoho Invoice?
Yes, Zoho CRM-Zoho Invoice integration supports two way product sync.
Navigate to Gear icon > Integrations > Zoho Apps.
From the Zoho CRM app listing, select Show Details.
Under Enable modules to be synced, you will find the Contacts and Item configuration.
Under the Item configuration, select Configure Now for setting up item sync for the first time, or click on Edit if already configured.
In the Sync Items page, you will have 3 section.
Extent of the Sync :

Fetch from CRM - Select this option if you wish to sync Zoho CRM records into Zoho Invoice.
Sync both ways - Select this option if you want to have a two way sync of the record.
Handling Duplicate Records :
Clone - The record is cloned and both the original and duplicate records exist.
Overwrite - The duplicate record overwrites the existing record.
Skip - The duplicate record is not synced and the existing record is retained.
Mapping Fields :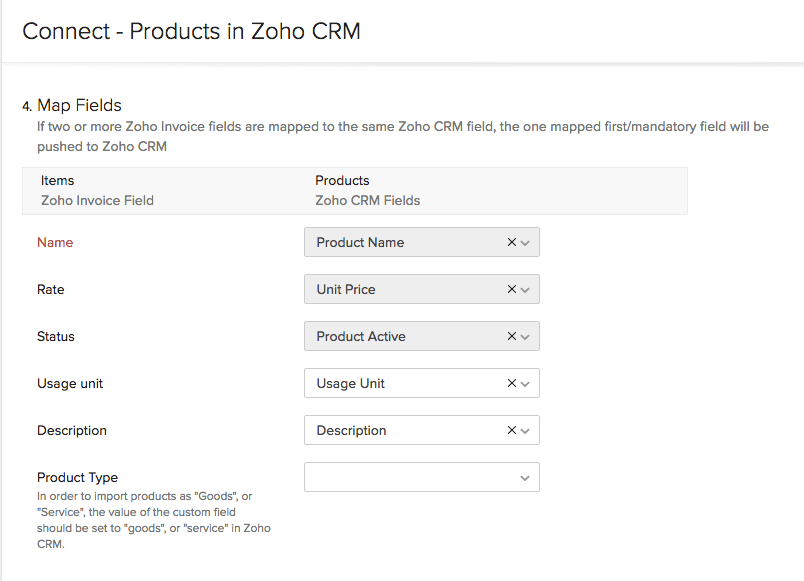 Field mapping for items in product sync is automated. Zoho CRM product fields are identified and automatically mapped to Zoho Invoice item fields.
---
---