What are the various ways I can sort my estimates and invoices in? Where can I do this?
To sort estimates and invoices, follow the below steps.
Go to the respective estimate/invoice column, which can be found on the left navigation panel.
Click the menu icon to view the sorting options.
You can sort your estimates according to various criterion such as Time created, Contact name and Date.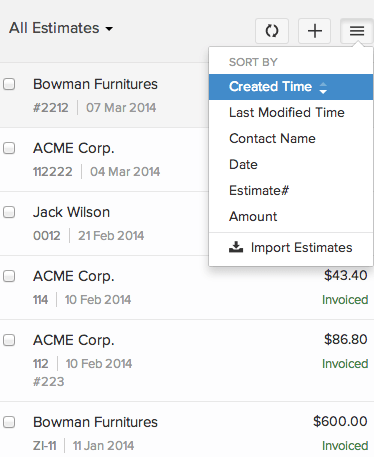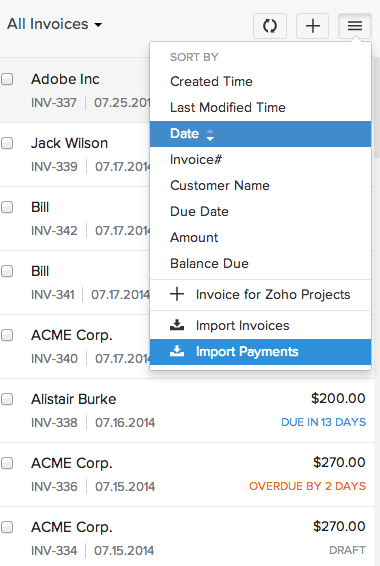 Sorting your estimates/invoices according to 'Created time' is the most useful.