Can I schedule a regular invoice to be sent out at a later date automatically?
Yes, you can.
Once you finish filling all the fields on the invoice creation page, click the upward arrow button beside Save and Send at the bottom and select Save and Send later.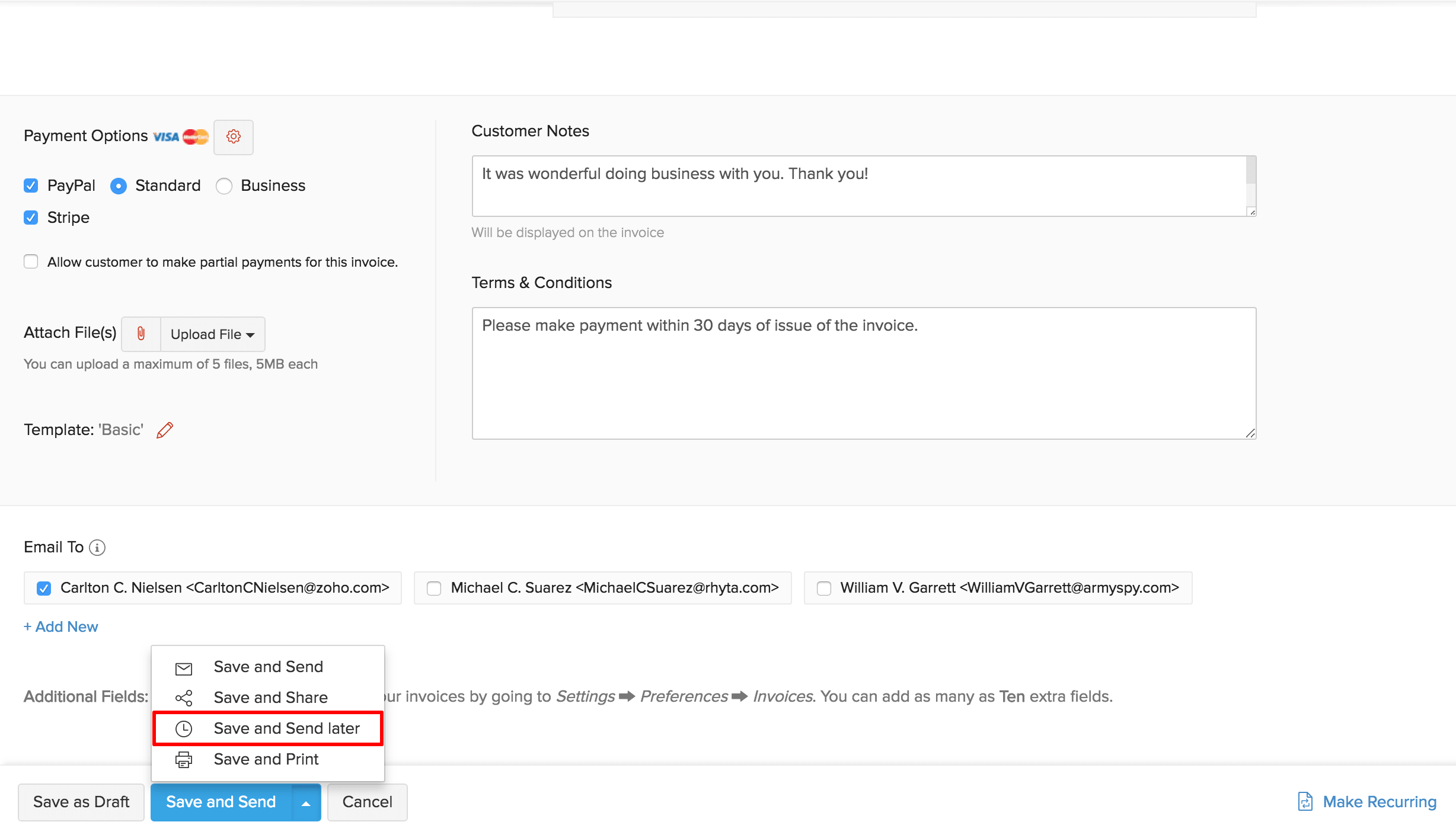 If you wish to send this invoice to email addresses that are not part of your organization, you can add them by clicking the Edit option beside Email To. Once you finish adding them, click Update.
Choose the day on which the invoice needs to be sent. You can choose from the provided options or select a customized date from the field beside Custom.
Click the Schedule button when you're done.
---