Sending Estimates for Project
Send Estimates of your projects to your customers.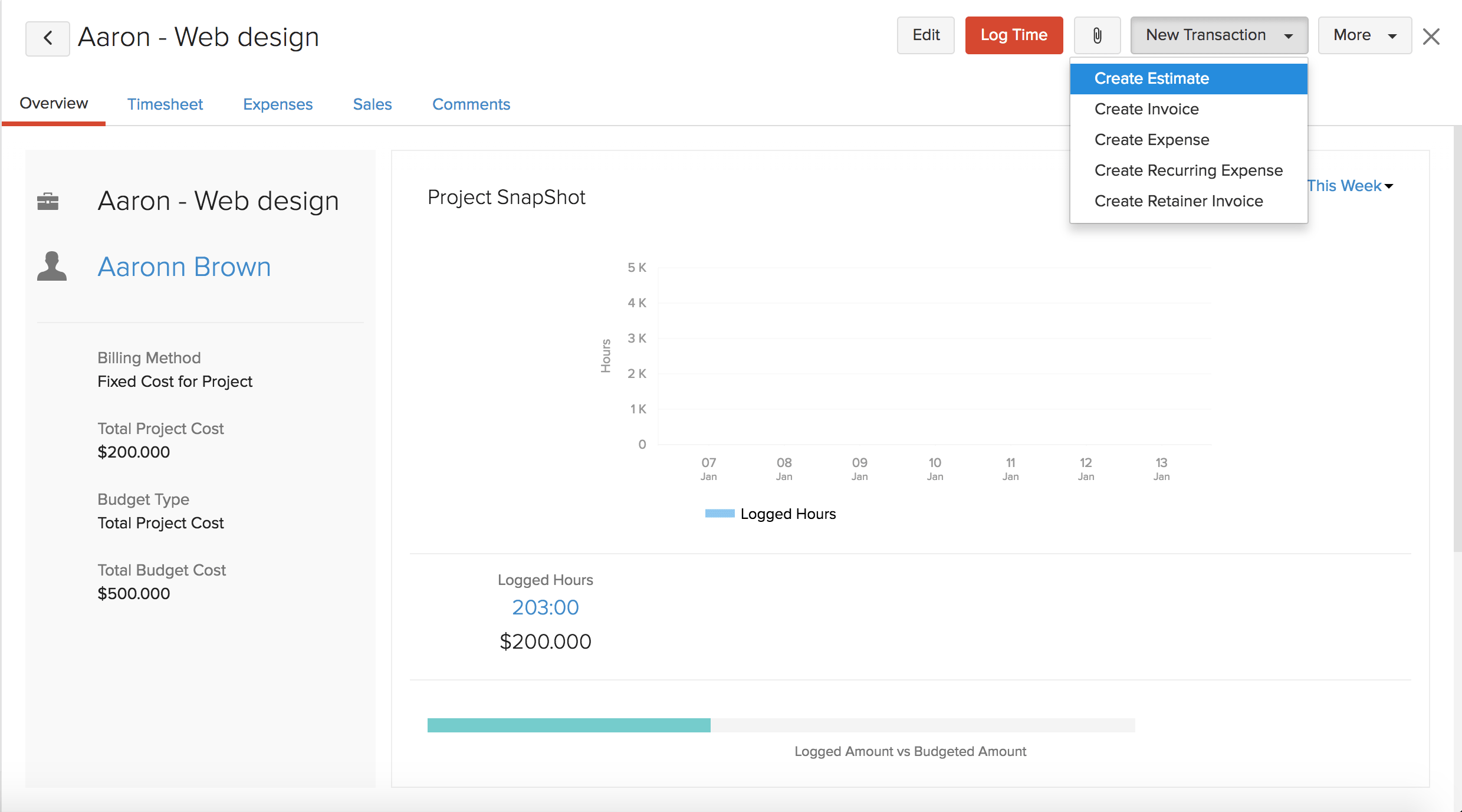 Select the project from which you wish create an estimate.
Click the New Transaction drop down placed on top of the window and select Create Estimate.
You will be taken to the new estimate creation form where the customer details will be automatically populated.

You can add project task(s) to Item Details by clicking the Include Tasks option.
---