More with Retainer Invoices
IN THIS PAGE…
Retainer Refunds
There are times when the product or service you render might get canceled or stopped due to various reasons. As a business owner, you will have to fully or partially refund the amount that you've collected as retainer in accordance with your business policies. In this case, you can always record the refund made in your retainer invoice.
Navigate to the Retainer Invoice module and select the appropriate retainer invoice for which you want to record the refund.

Select the Refund option from the More dropdown.
Fill in the details and click Save.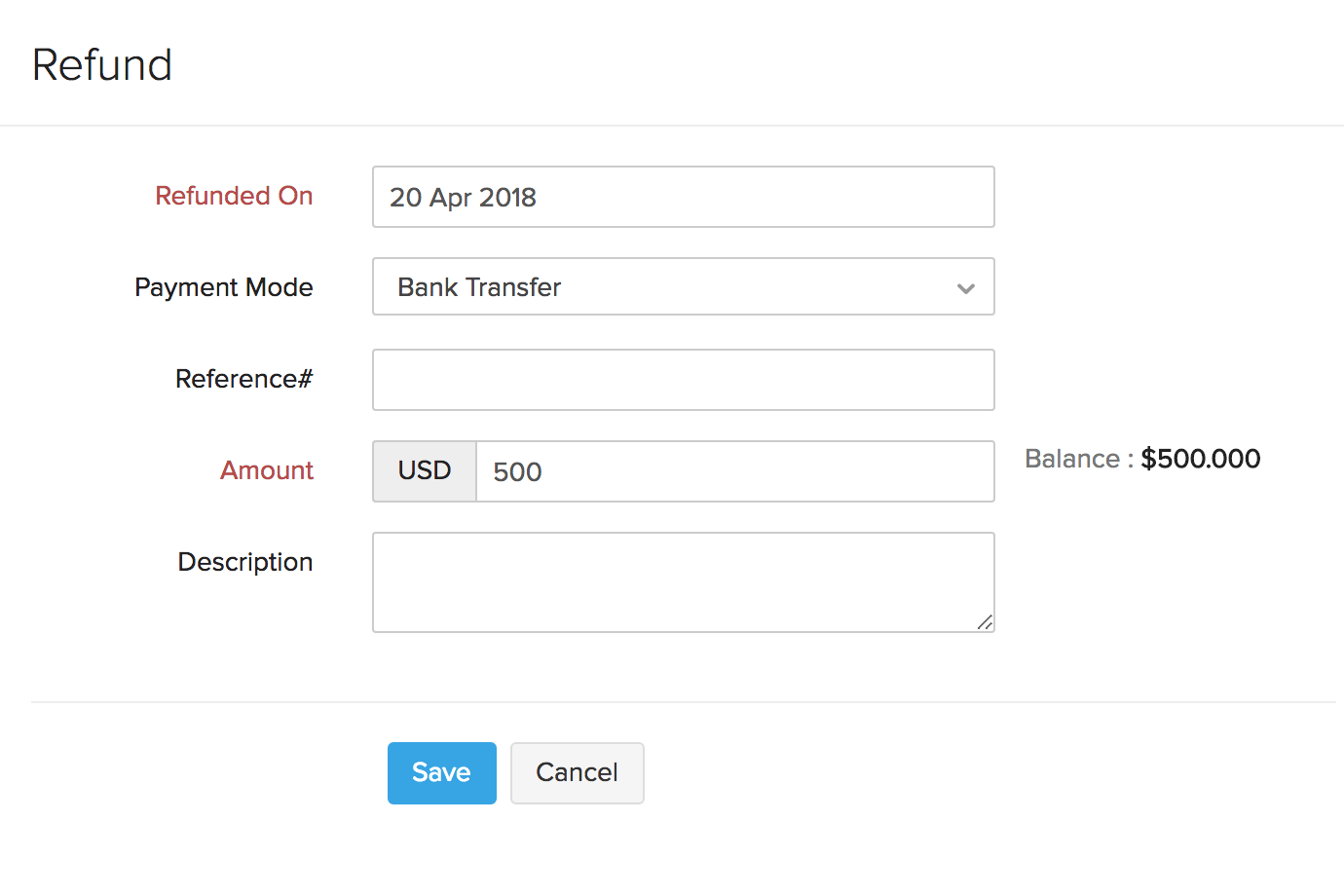 | Fields | Description |
| --- | --- |
| Refunded On | The date on which the refund was made. |
| Payment Mode | Choose from different options to record the mode of payment either by cash, bank transfer or through online payments. |
| Reference | Enter a reference to the refund made. For example, estimate number. |
| Amount | The amount to be refunded to your customer. |
| From Account | Select the account from where the refund was made, either from cash accounts or bank accounts in the banking module. |
Once the refund is recorded, the adjustments are updated in the retainer invoice.
Refund transaction details such as Payments Received and Refund History will be displayed for a quick view at the top of the selected retainer invoice. You can always edit or delete the transaction from the icons present next to the entry.
Clone
If you would be creating a retainer invoice with the details of an existing retainer invoice, then you can clone it. Click Clone from the More dropdown.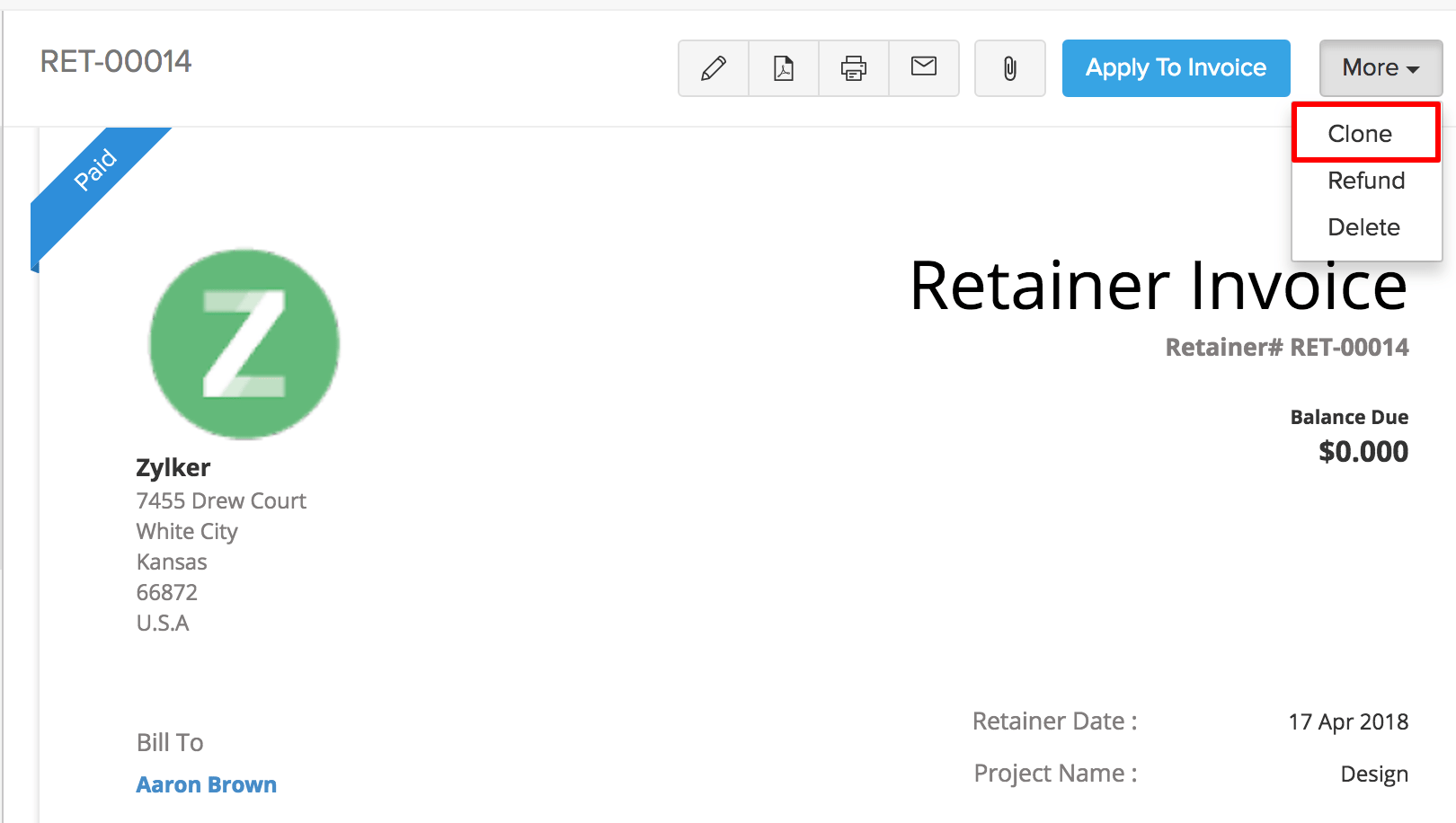 Delete
Click Delete from the More dropdown if you would like to delete a retainer invoice completely.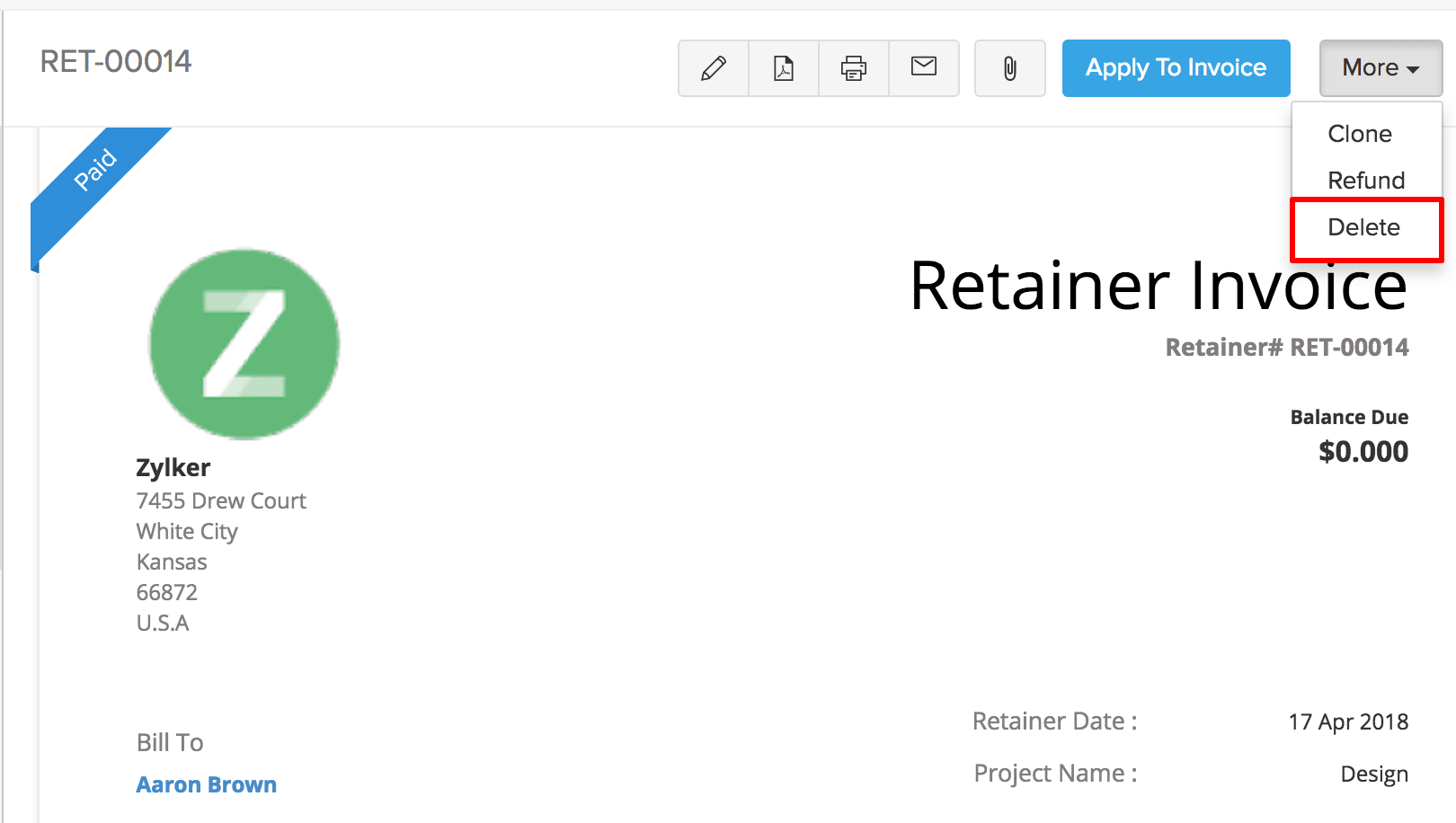 ---