Inventory
How do I send thank you notes to my customers as soon as they pay for an invoice?
Manual Mode:
When you record payments for your invoices, you have an option called Send a "thank you" note for this payment below the notes section of the payments page.
By checking on this, you can send a thank you note on receiving a payment.
Automatic Mode:
You can also automate sending thank you notes to your customer. To do so:
Navigate to the Gear wheel (Settings) icon on right top
Choose More Settings from the drop down
Go to Preferences.
Choose Invoices.
You can find options to tune your invoices.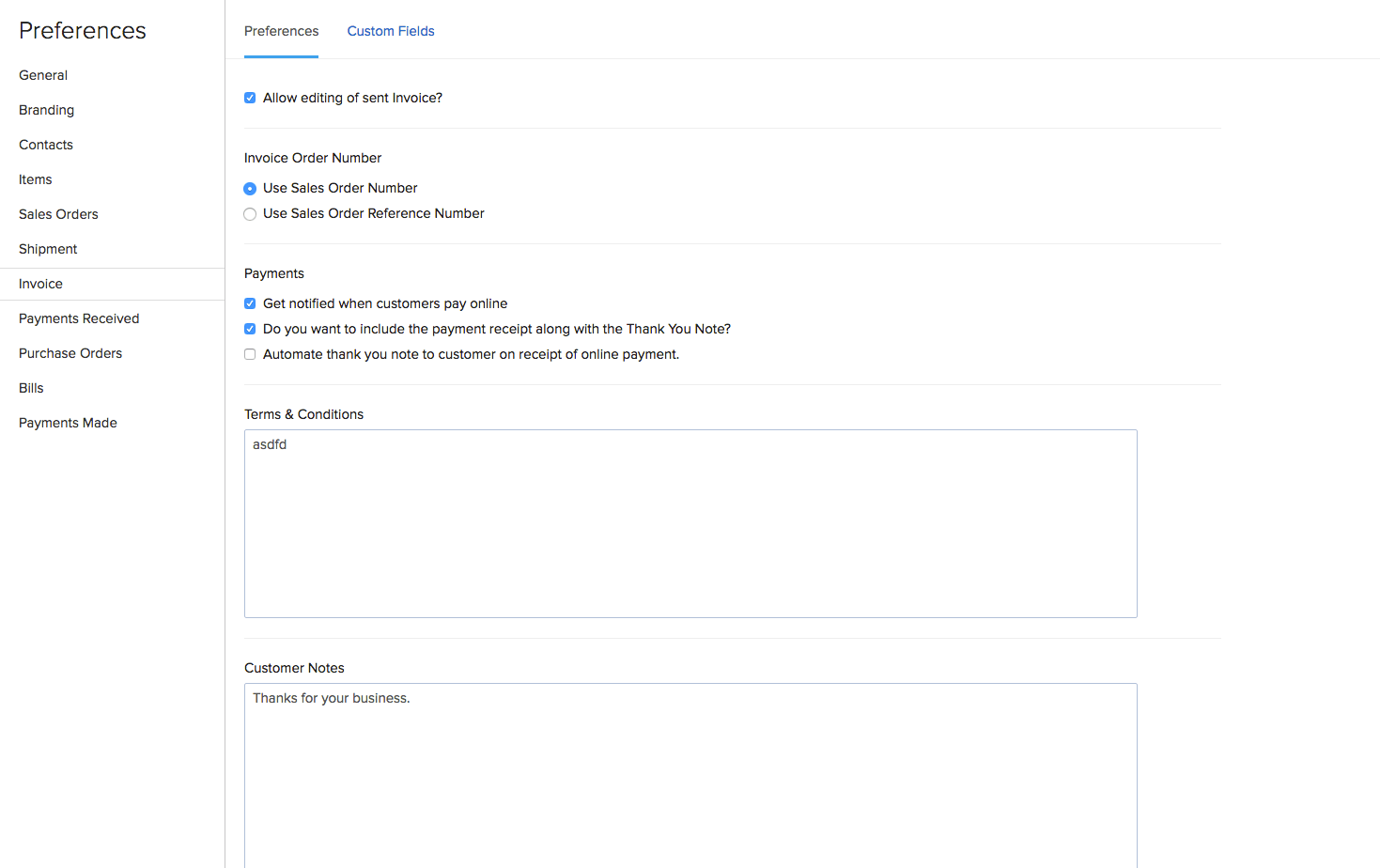 Automate thank you note to customer on receipt of online payment: Check this option if you wish to automate the process of sending a thank you note on receipt of online payment.