Inventory
How can I update my organization address in Zoho Inventory?
You can update your organization address in Zoho Inventory. To do so,
Click on the Settings icon on the top right corner of the screen, and select Organization Profile.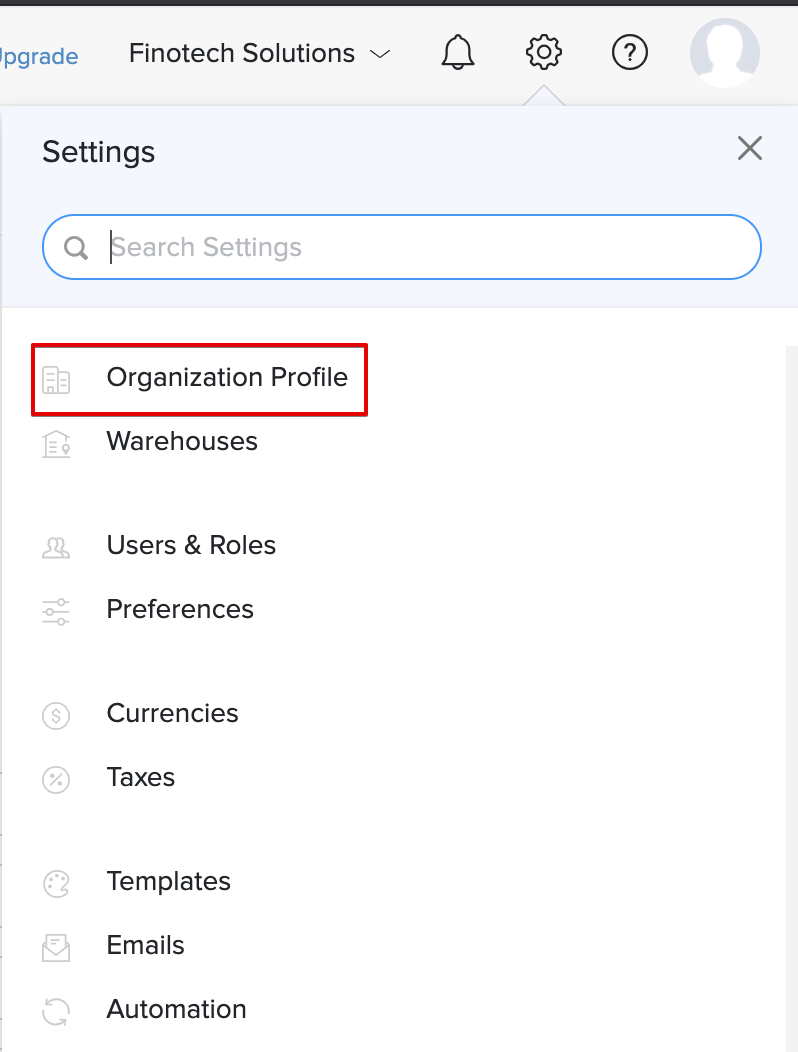 In this page, update the organization address to what you want it to be.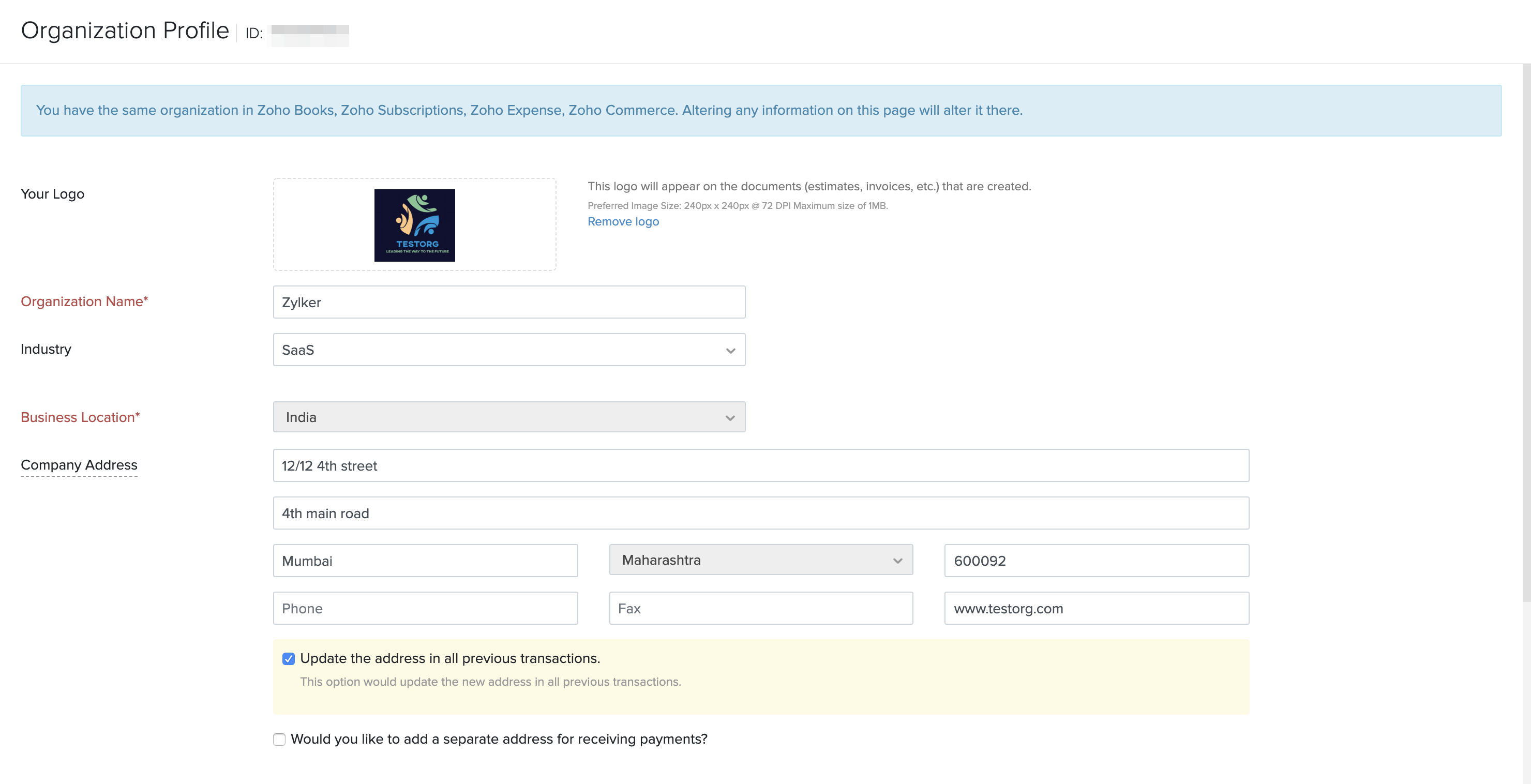 If you do not wish to have these changes updated in your previous transactions, uncheck the Update the address in all previous transactions option.
Note: If you've integrated your organization with any other Zoho Finance services like Zoho Books, Zoho Expense, Zoho Invoice or Zoho Billing, please note that any changes made in the Organization Profile page will be reflected across the other applications as well.