Inventory
How do I enable Two Factor Authentication for my Zoho Inventory account?
All of Zoho's apps can be accessed using a Single Sign-On(SSO), which means that you can log in to any service from Zoho using the same email address and password.
The Two Factor Authentication(TFA) enhances the security of your account. It is an extra layer of security in which a user is identified using a combination of different methods. If TFA is enabled in a Zoho account, the user will be identified by:
Step 1: Email Address(Username) and a unique password.
Step 2: A verification code sent to a registered mobile number or a code generated by Google Authenticator.
To enable Two Factor Authentication(TFA) for your account:
Go to https://accounts.zoho.com and login with your registered email address and password.
Click on Two Factor Authentication.
Select the mode using which you wish to be authenticated(SMS or Google Authenticator).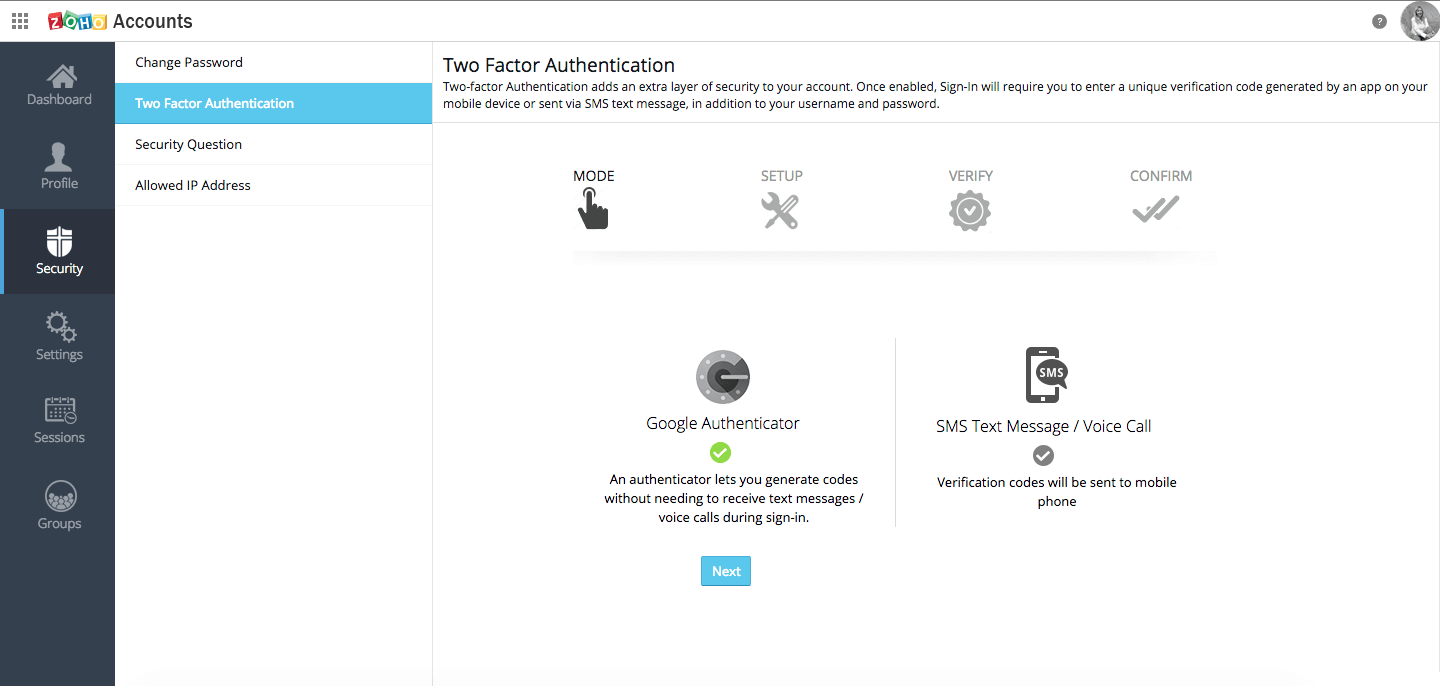 Follow the steps as mentioned to setup, verify and confirm the addition of Two Factor Authentication for your account.