Inventory
How do I display the selected serial numbers in my transaction PDF?
To show the serial numbers selected for an item in a transaction:
Go to Settings (Gear icon) » Templates.
Click Invoices/Bills.
Hover your cursor over a preferred template and click Edit.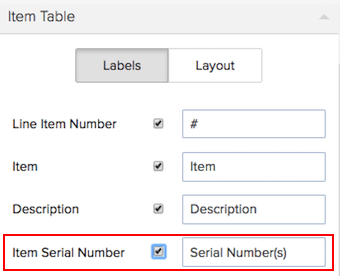 Open the Item Table section.
Tick the Item Serial Number checkbox.
Click Save.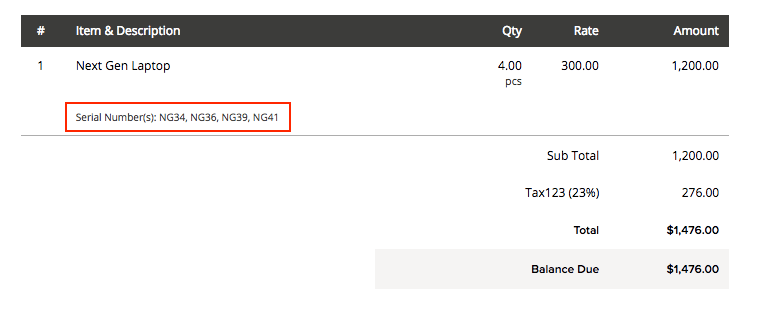 After creating an invoice/bill, you can find the associated serial numbers under each line item.