You can share an invoice which you have created in Zoho Books to others even if you don't have their contact details in Zoho Books. Here's how:
Go to the Invoices module under Sales in the left sidebar.
Select the invoice which you want to share.
Click the Share button.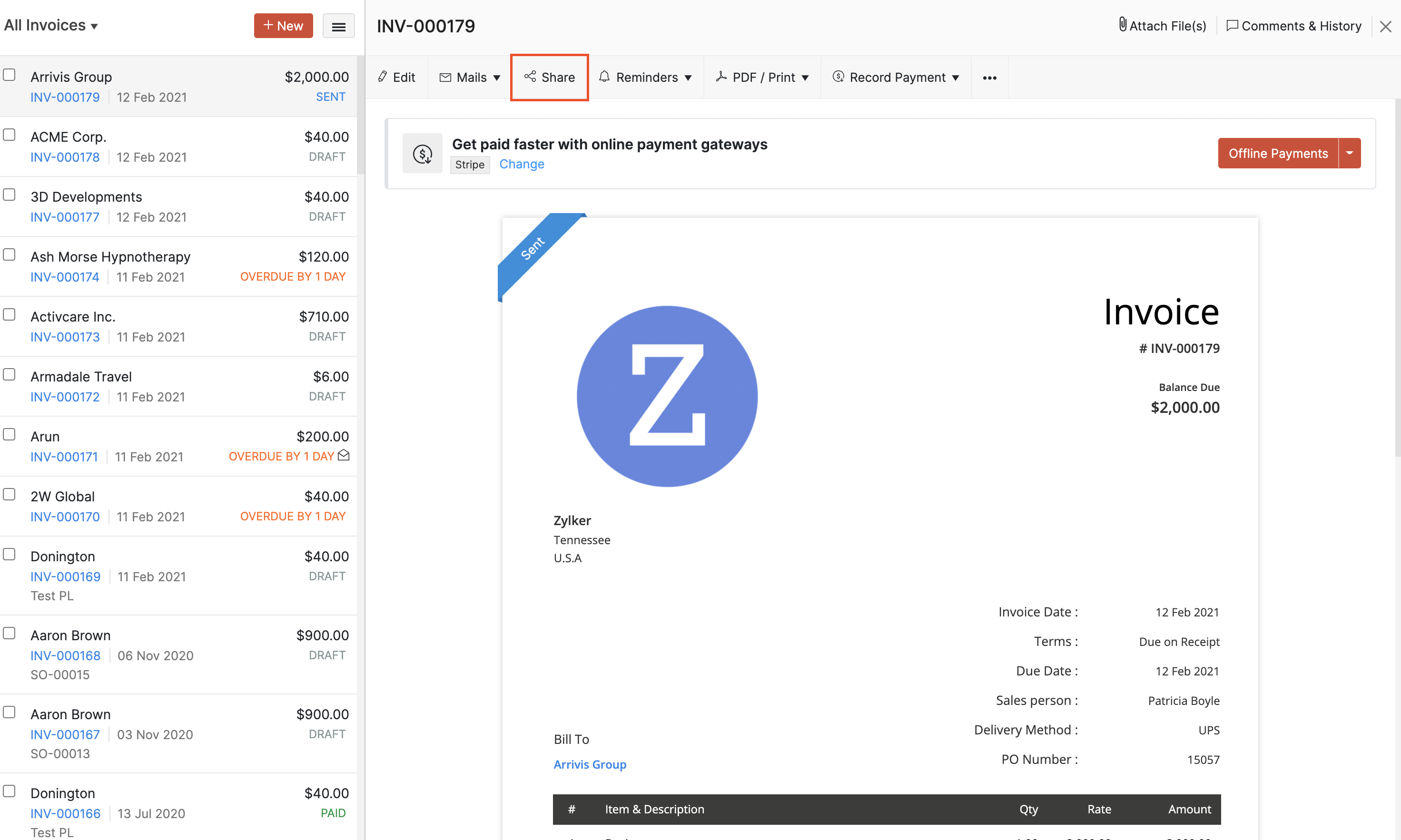 In the popup that appears, choose the visibility of the link and set an expiration date
Click Generate Link.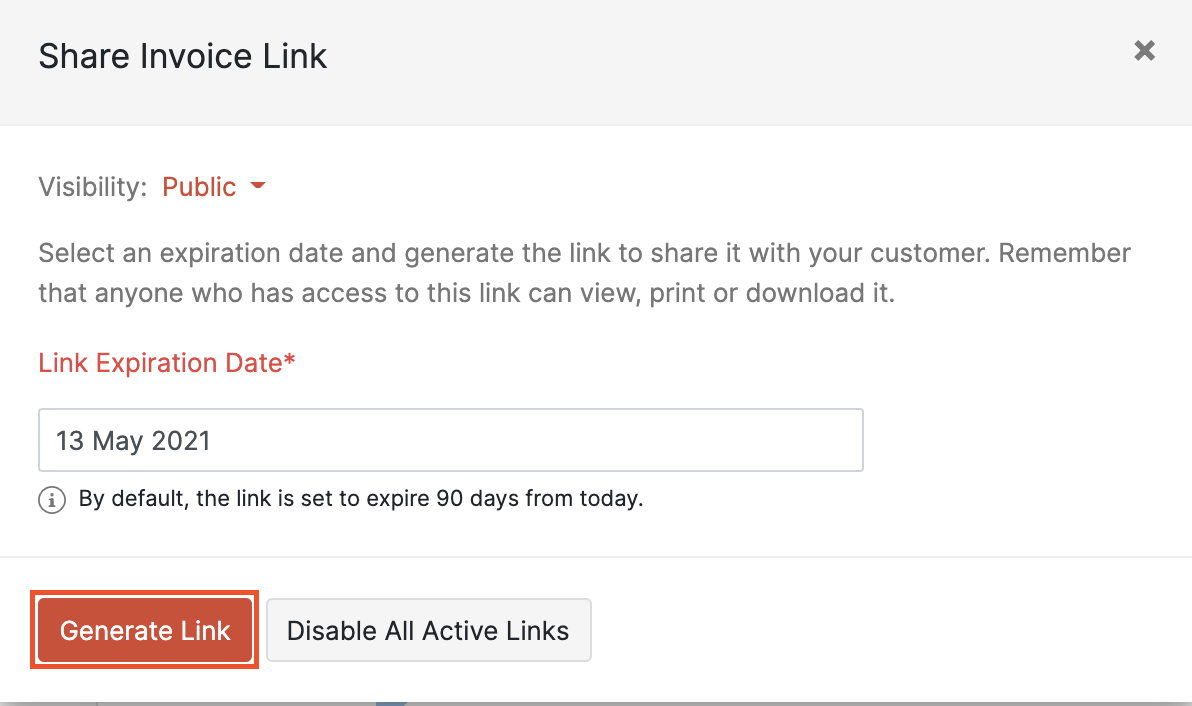 Click Copy Link to quickly copy the generated link to your clipboard.
You can share this link with your customers who in turn can use it to view the invoice.
Note: Only invoices with Sent as their status can be shared.