How do I record partial payment against an invoice?
To record a partial payment for an invoice:
Select the invoice for which you want to record the partial payment
Under the Record Payment dropdown, select Record Payment.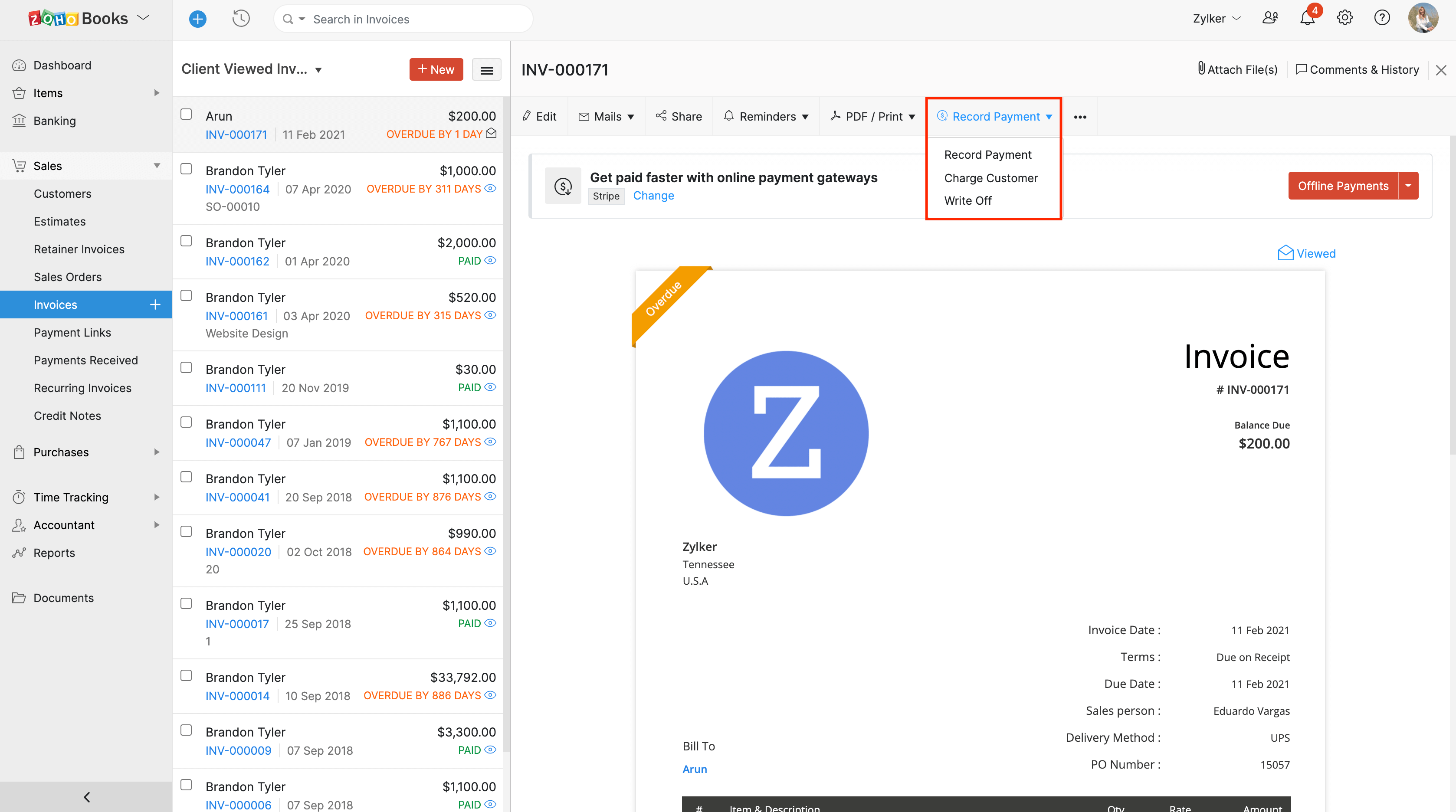 Enter the amount you want to record and click Record.
The status of the invoice will be set as Partially Paid.
If your customers make a partial payment through an online payment gateway, the status of the invoice will automatically change to Partially Paid.