How can I include a QR code in the invoices I send to my customers?
You might want to add the invoice payment URL or share custom information as a QR code in the invoices you send to your customers. Here's how you can enable QR Codes in Zoho Books:
Go to Settings and navigate to Preferences.
Go to Invoices and enable the Invoice QR code option.

Select the QR Code Type. This can either be Invoice URL or Custom message.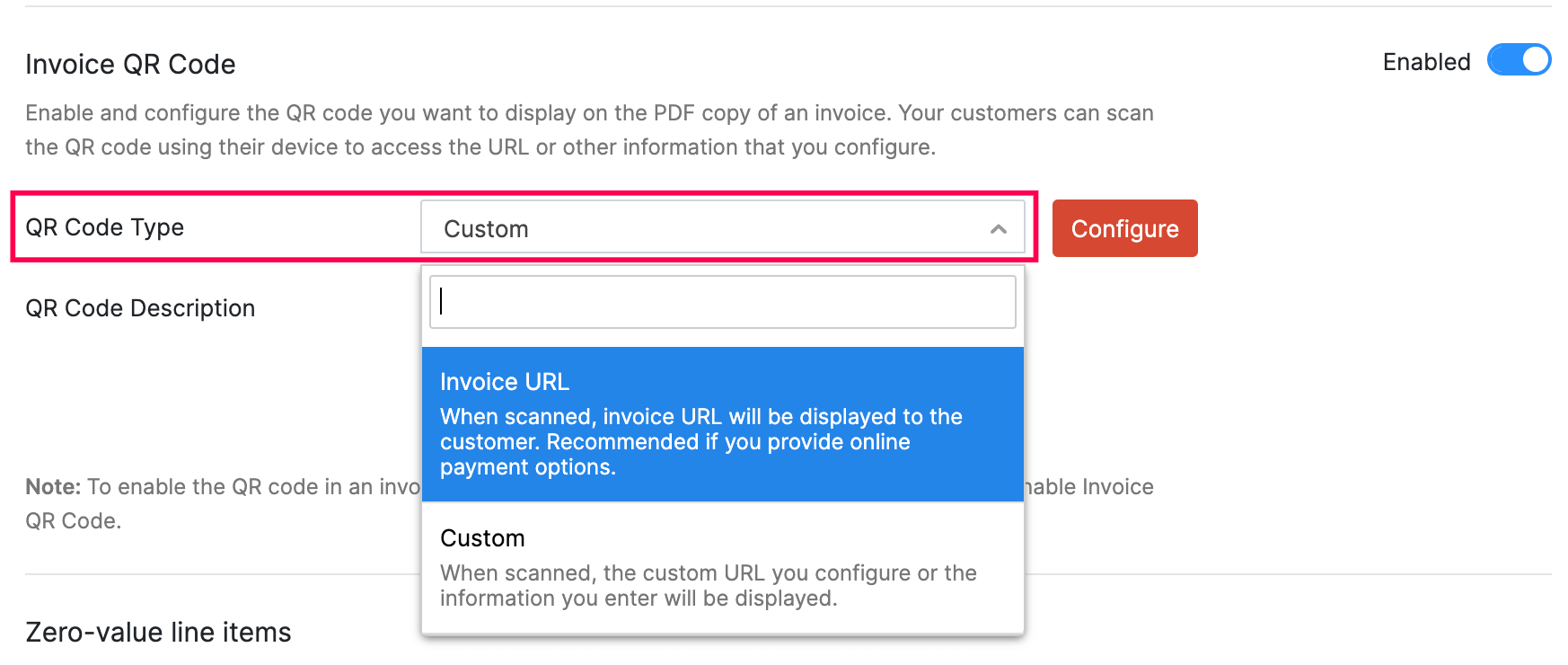 If Invoice URL is selected, a QR code will be generated for the invoice's URL internally for every invoice that will be created in Zoho Books.

If you've selected Custom Message, you'll have to click Configure, and enter the custom message (with 250 character limit) or insert placeholders and click Update.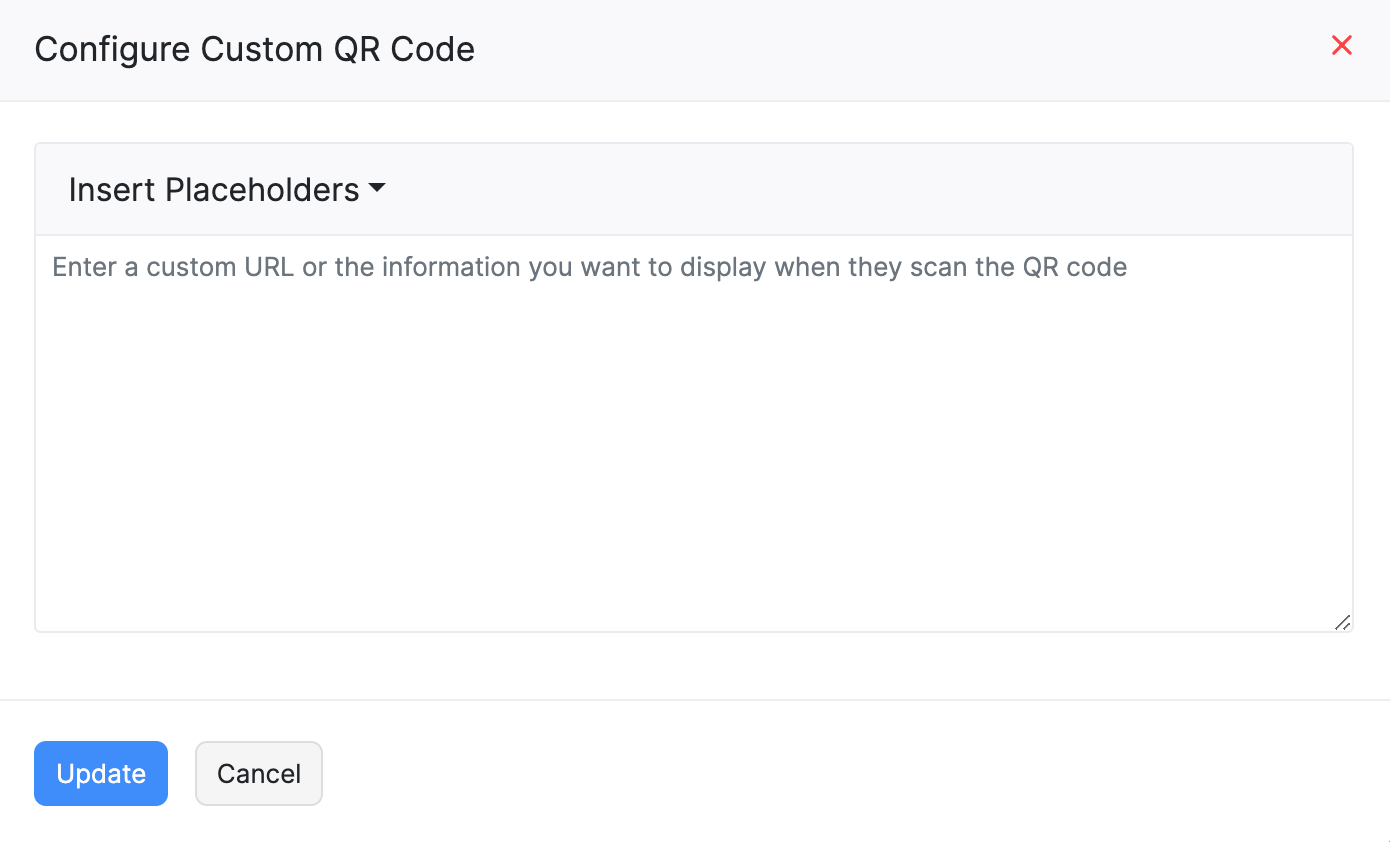 Enter the QR Code Description.
Click Save.
Once the QR code has been enabled, all the custom templates created hereafter will have the QR code enabled in it.
If you wish to include QR codes in the existing templates:
Go to Settings and navigate to Templates, then select Invoices.
Click Edit on the template you wish to include the QR code.
Go to the Footer section of the template edit page.
Mark the Invoice QR Code checkbox.