How do I display my TRN on my invoice?
To display your TRN on your invoice or any of your sales transactions:
Click the Gear icon on the top right corner of the page.
Select Preferences.
Under General, scroll down to the Organization Address Format.
Click Insert Placeholders.
Select the tax label that you have set and your Tax Registration number (TRN).
Click Save.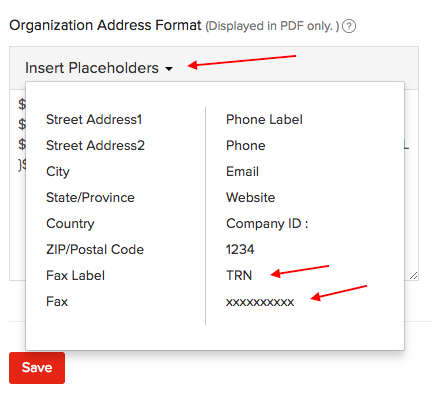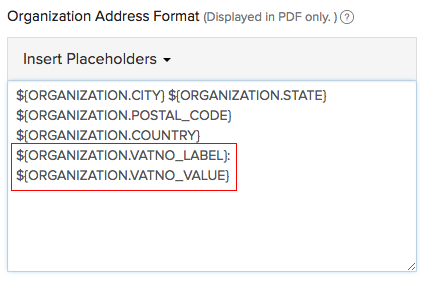 Now, you will be able to see your TRN on all your sales transactions.