Where can I get details of my unpaid bills for this month?
You can get information on any of your account receivables or payables within an arbitrary date range by using the advanced search option within Zoho Books.
Click on the search option on the top of your Zoho Books screen, and click on Advanced Search.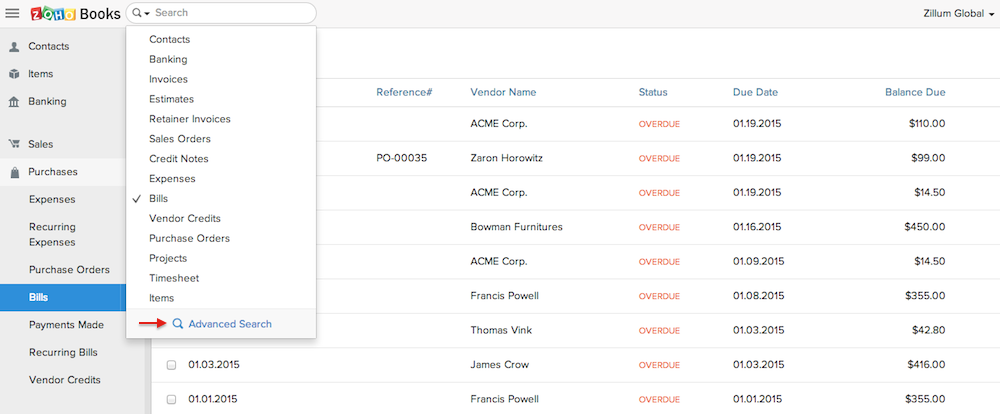 Here, you can select the particular module you want to search (in this case, Bills), the bill status (in this case, Unpaid) and the exact date range (in this case, the first and last day of the month) to view the required details.