VAT Summary Report
VAT summary report provides a cummulative summary of different types of VAT that are collected over a specified period of time.
You can access the VAT Summary report from Reports > Taxes > VAT Summary
The VAT summary report will display information on the following:
Output VAT - VAT on sales.
Input VAT - VAT on purchases.
Acquisition VAT - VAT on acquisition of goods from other European countries.
Reverse Charge VAT - Reverse charge VAT on services received from overseas suppliers.
Generating a VAT Summary Report
To generate a VAT summary report:
Click on the Reports section on the left sidebar.
Select Taxes and click on VAT Summary
Choose the date range for which you wish to generate the VAT summary and click on the Run Report button.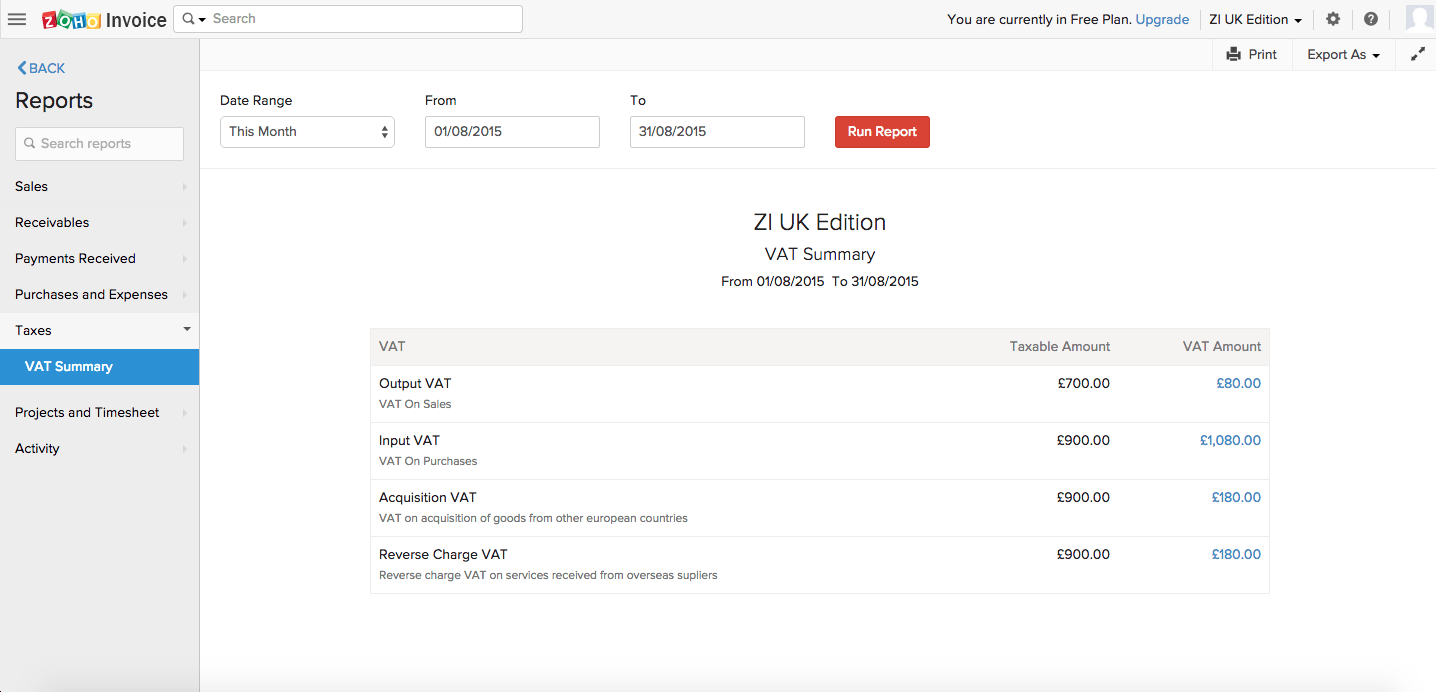 ---
Other topics