Collect Advance Payment or Retainer
At times your might have to take an advance payment to buy tools or arrange resources for the project you are going to work on. Create a retainer invoice for the project and accept advance payments. You can later adjust them with the invoice you create from the project.
Learn more about Retainer Invoices.
Select the project for which you need to create a retainer invoice.
Click on the New Transaction drop down placed on top of the window and select Create Retainer Invoice.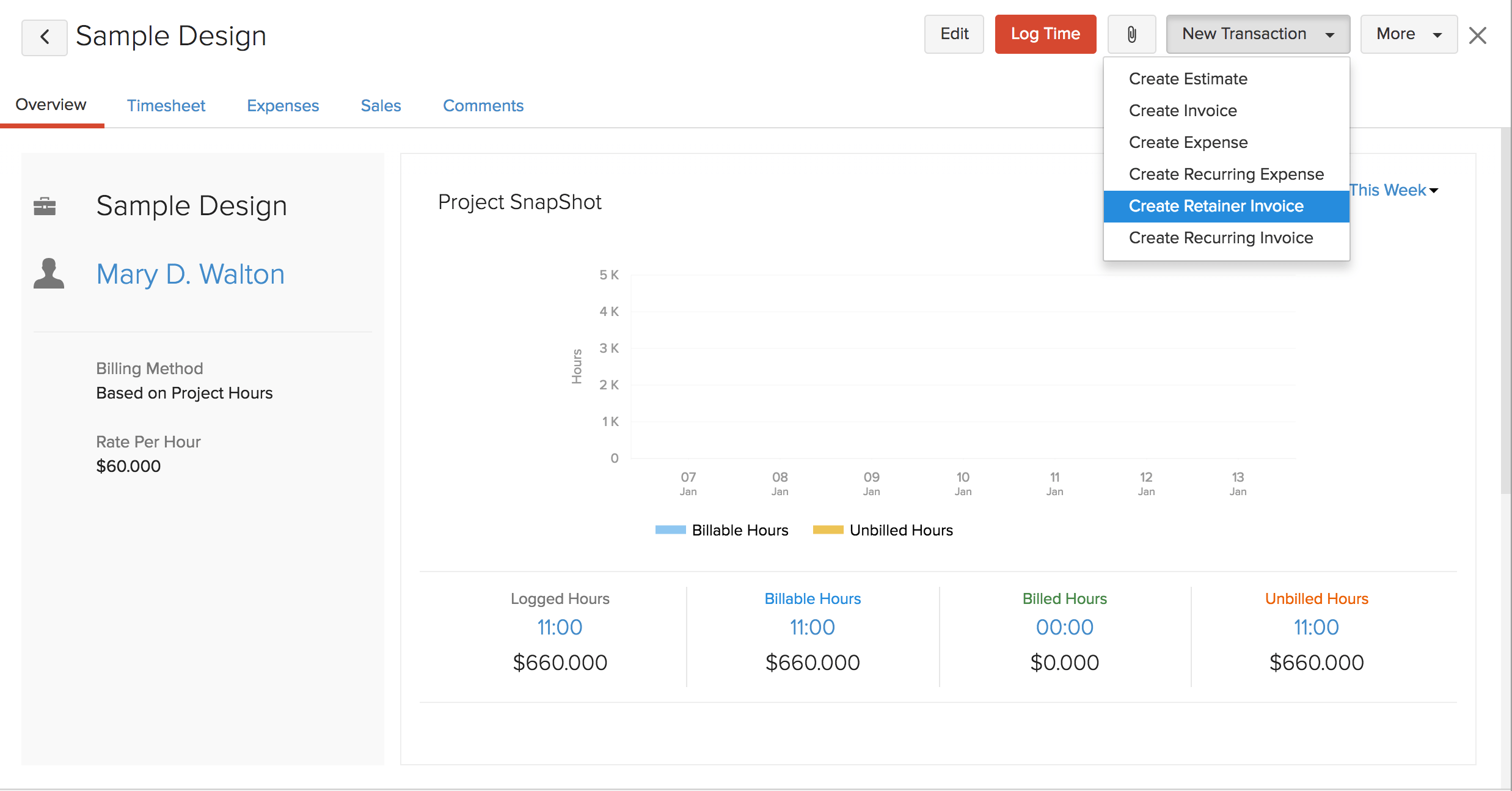 You will be taken to the new retainer invoice from where you can enter the details of the retainer to be collected from your customer and Save or Save and Send.
This retainer invoice created can be seen inside your project dashboard from the Transactions tab by clicking on Filter by and selecting Retainer Invoices from the drop-down.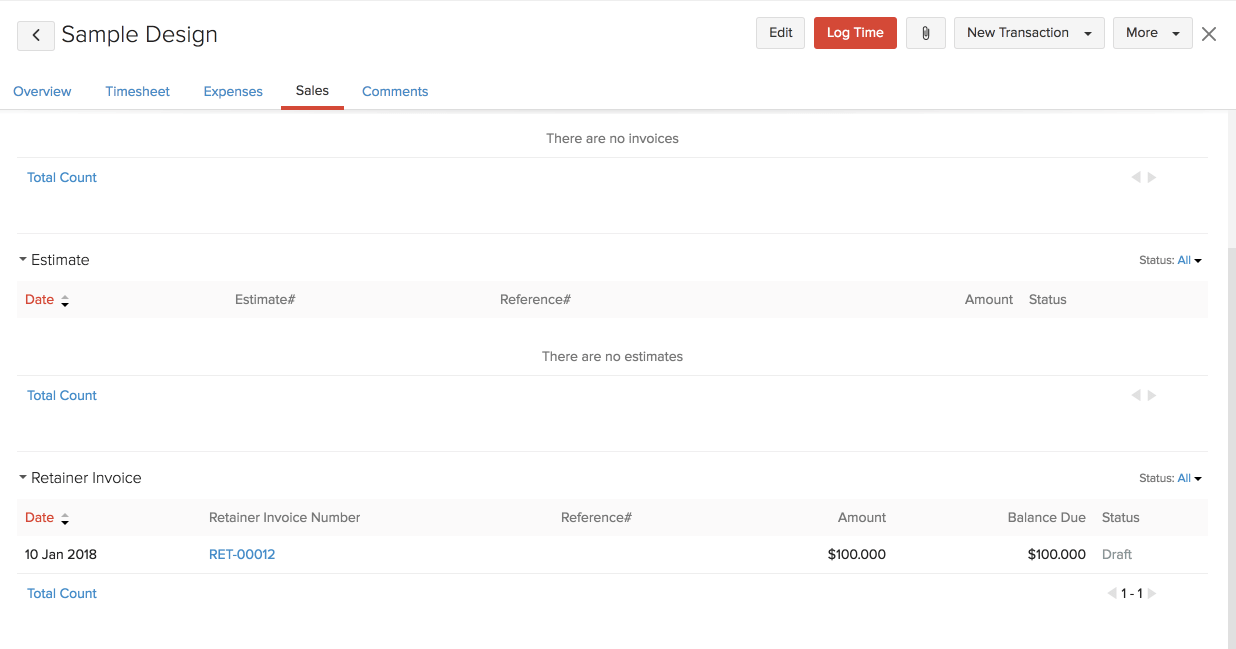 ---