How do I transfer payments from undeposited funds to my bank account in Zoho Books?
You can do this by following these steps,
Click on the Sales tab on the home page of Zoho Books. Select Payments Received.
Select the particular payment you want to transfer to your bank account and click on the Edit Icon.
Under the Deposit To field, select the bank account where you want this amount to reflect and save changes.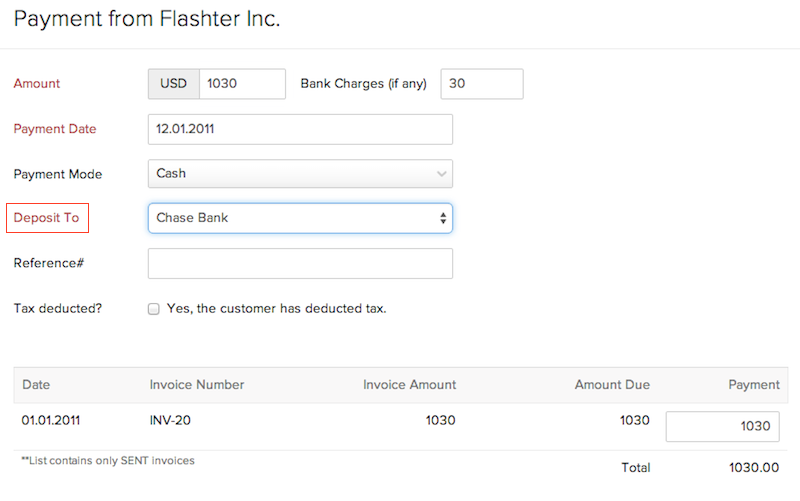 If you have multiple payments to transfer, it can be a tedious process to individually edit each payment received and transfer the deposit amount to your bank account. As an alternative, you can simply raise a new transaction under the required bank account for the total deposit amount to be reflected.
To do this,
Go to the Banking tab on the home page of Zoho Books.
Select the bank account where the payments are to be reflected.
Click on the Add Transaction button and select Other Deposit.
Enter the cumulative amount that needs to be reflected in one go. You can select Undeposited funds under From Account before saving changes.