How can you use trigger emails?
Trigger emails have a variety of practical applications. They make it possible to take immediate actions based on the responses received.
Respond to feedback
Send a thank-you email as soon as someone leaves a good rating for your service, or reach out to address negative feedback.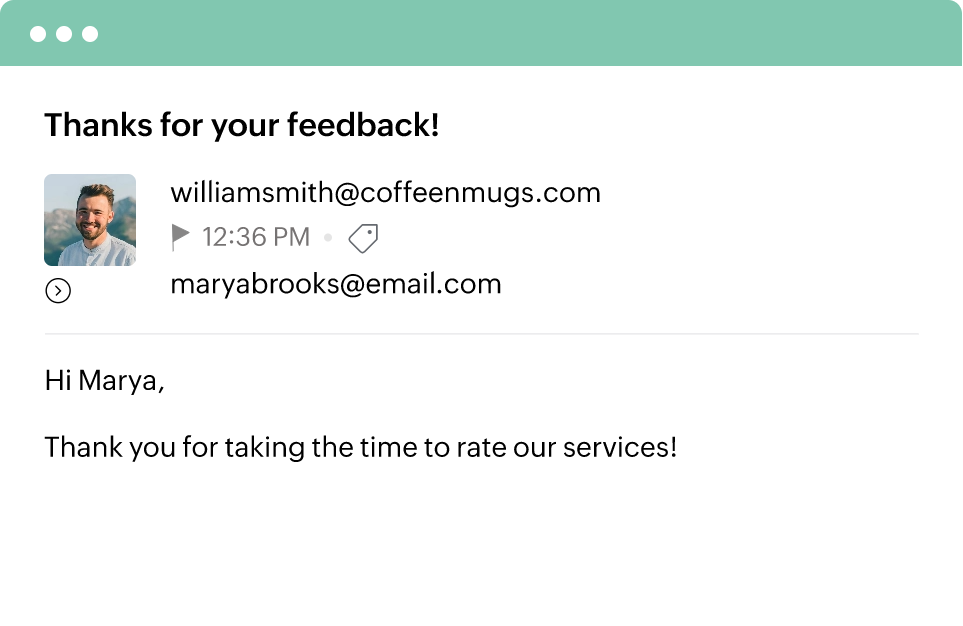 Initiate a call to action
Take your respondents to the next stage in the sales funnel. Use trigger emails to engage potential leads and convert them to committed customers.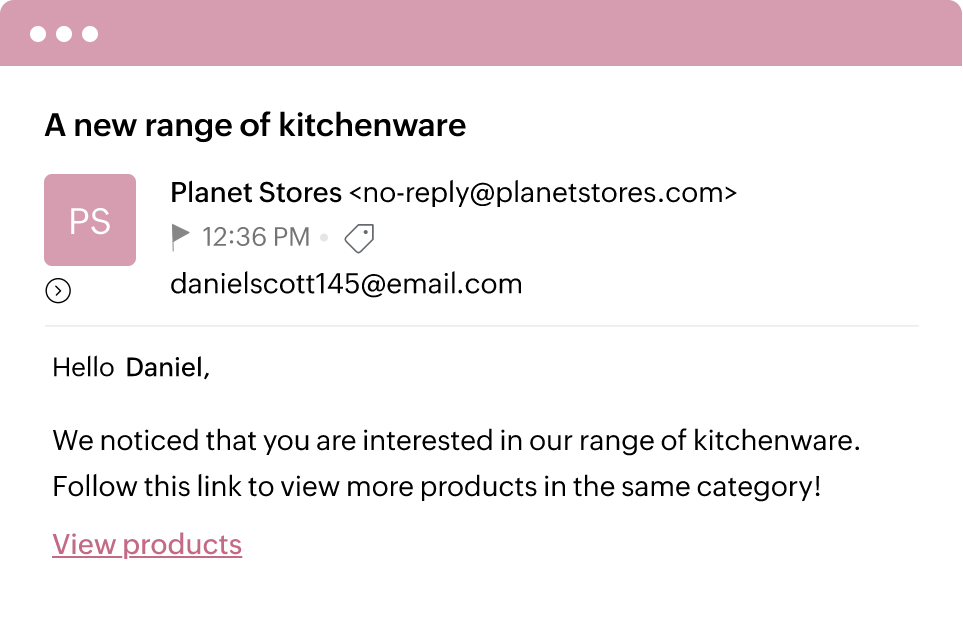 Get notified
Enter your email ID in the to section to get notified about feedback, test scores, and specific responses that require your immediate attention. You can also set tasks based on responses received.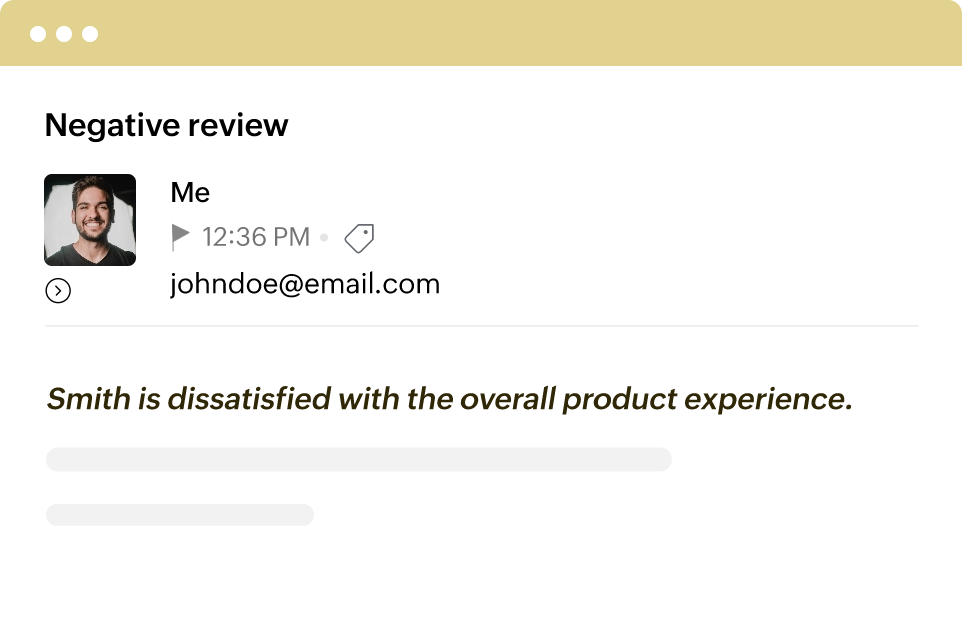 Send test/quiz results
If you use Survey for online tests, trigger emails can send respondents their scores along with a copy of their answers.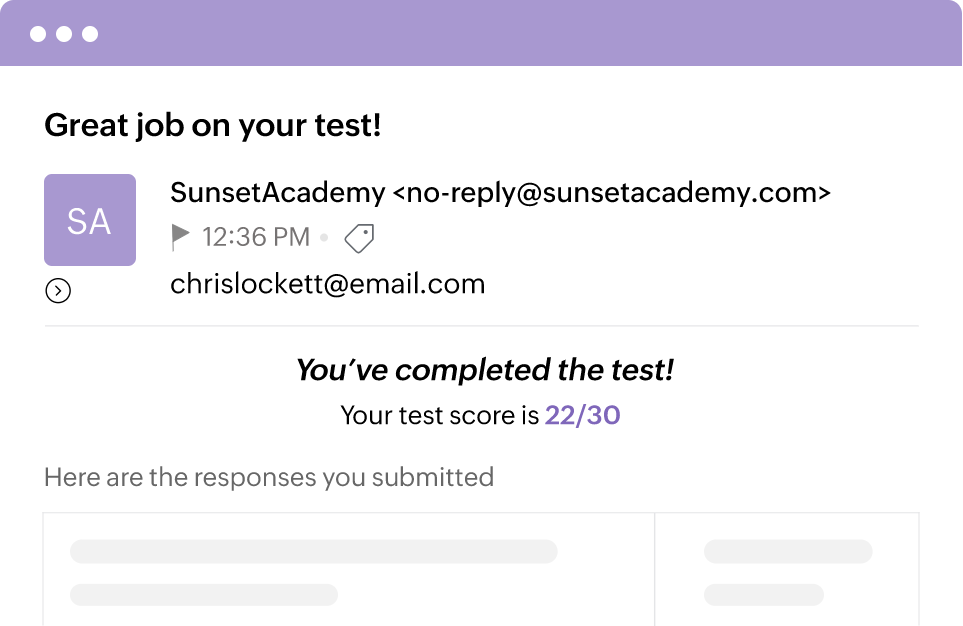 Target your audience
Let's say you've sent out a survey asking customers to select their favorite product you manufacture. You're releasing a new series of smartwatches in the coming month, and you want to notify all customers who chose "watch." A trigger email will send your message to these specific respondents.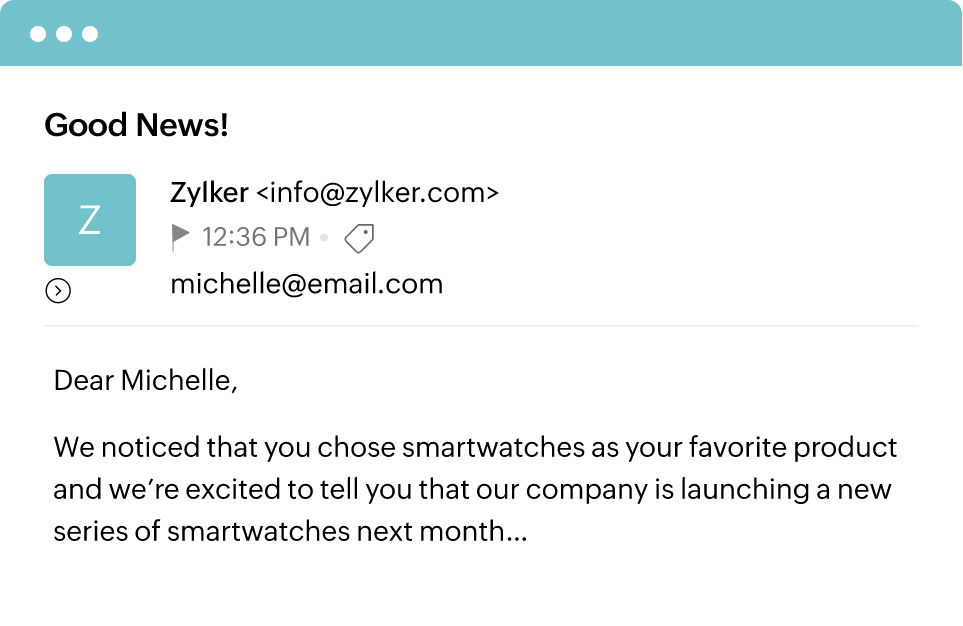 Notify relevant teams and individuals
Based on responses received, send email notifications to a specific person or to multiple groups. In these emails, you can write custom messages to different recipients referencing relevant parts of the survey (such as their responses to specific questions or survey scores).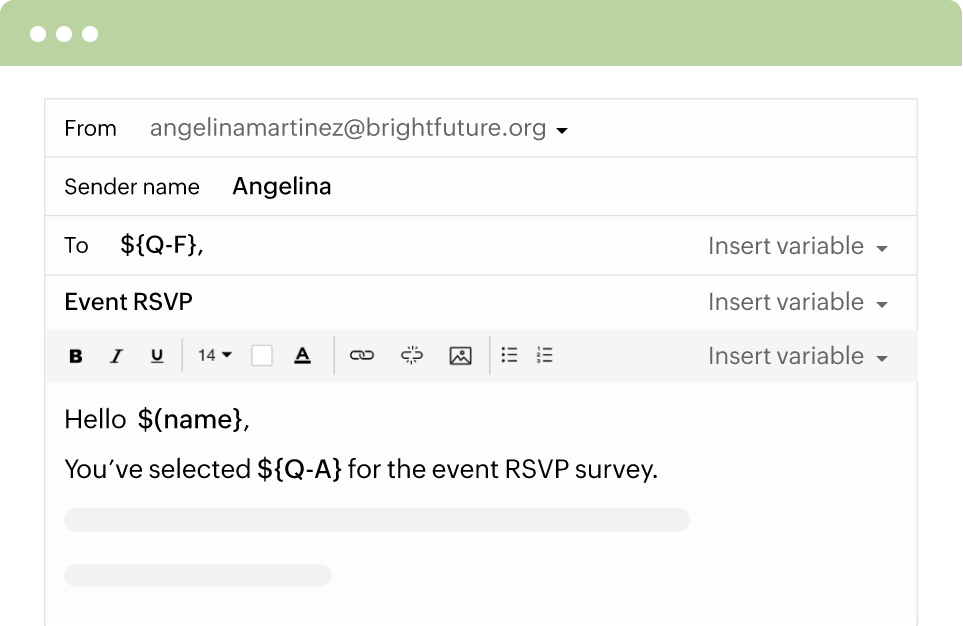 A few tips to make your trigger emails more effective
To make sure trigger emails work for you in the best way possible, you need to know how to use them effectively. Keep these tips in mind while using trigger emails.
Make it personalized
Use piping options to write personalized emails that help strengthen your relationship with customers.
Keep track of customer interests
Closely monitor your customer's responses for future reference.
Avoid platitudes
Minimize the use of marketing cliches in your emails to prevent them from going to the promotions folder, or worse, the spam folder.
Define your audience
Use conditional quotas to segment your audience based on demographics, age, gender, and answer choices so you can send specific triggers.