Get instant feedback using in-mail surveys
With in-mail survey (or inline email survey), you can embed a survey question within the body of your email to collect feedback from respondents quickly. Use this feature to ask multiple-choice questions, request ratings, obtain net promoter scores, and more.
GET STARTED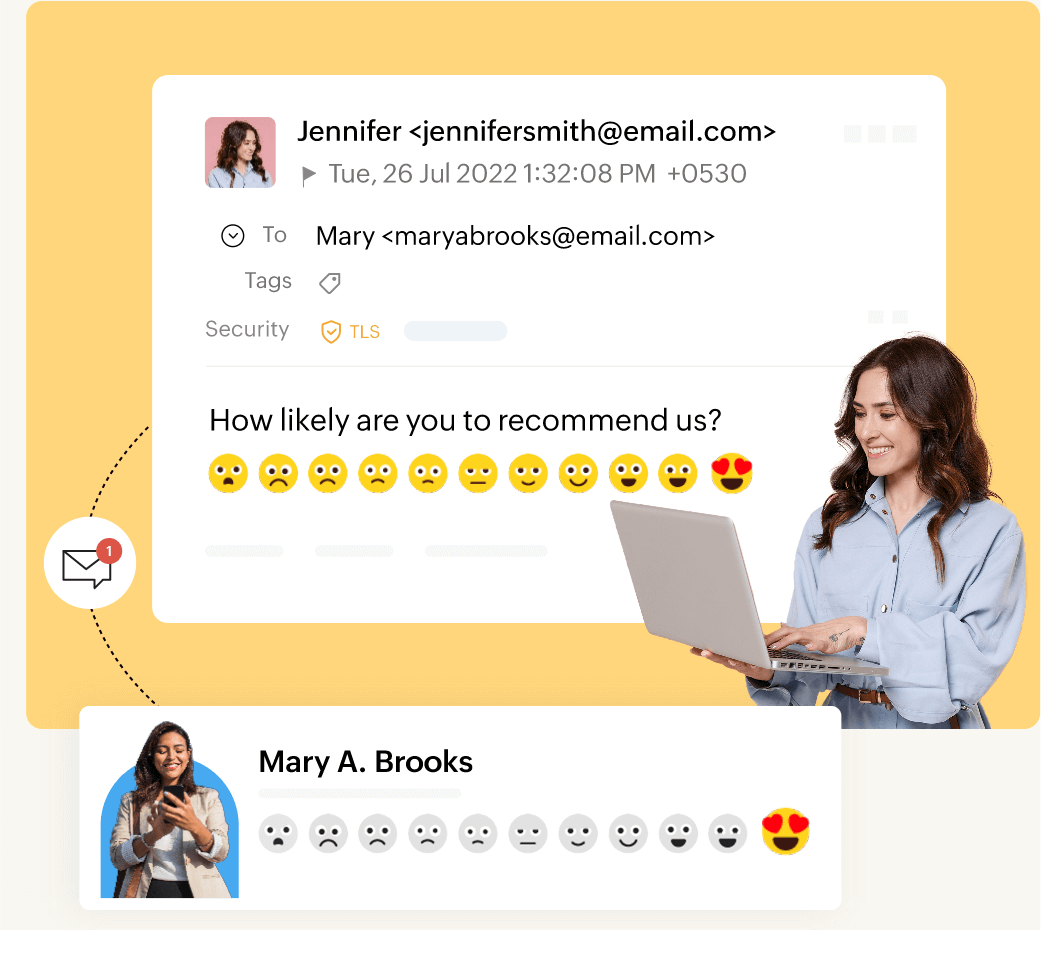 Trusted by the world's best
hot star

asian-paints

itc

royalenfield

seaworld

pidilite

hnm
How can in-mail surveys increase your response rate?
In-mail surveys are an effective call-to-action strategy. Respondents are more likely to participate in the survey if it only has one question. They are then taken to the survey page in another tab where they can answer a few more questions. The inline feature ensures that you get the answers to the most important question in your survey first.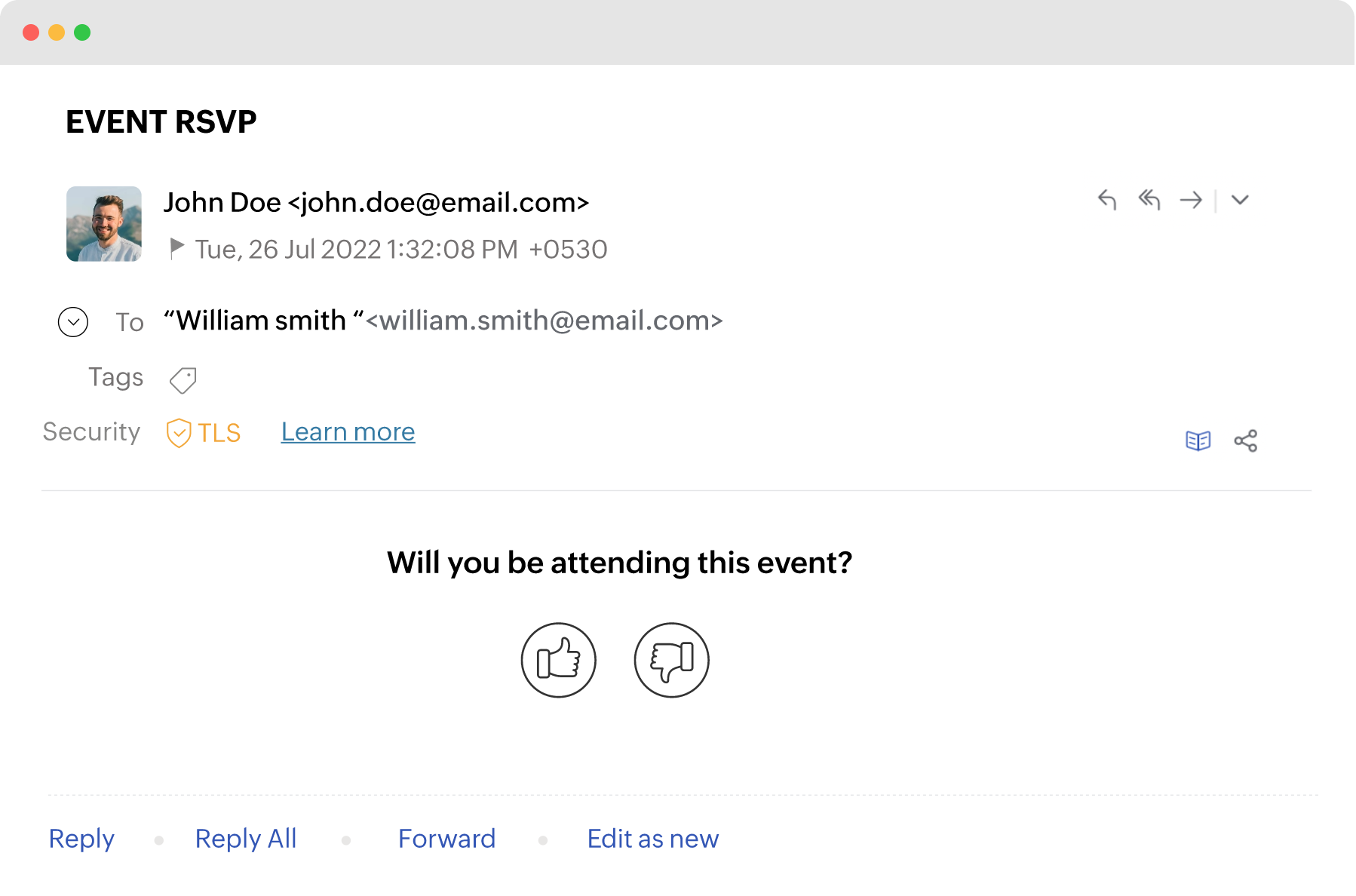 What are in-mail surveys used for?
In-mail surveys are particularly helpful in instances where you need to collect responses on a time constraint.
Collect feedback
Collect feedback on your most pressing questions without having to wait for respondents to finish the whole survey. An in-mail survey is a great tool for collecting event RSVPs, post-event feedback, or after-sale customer satisfaction reports. It is also useful for quick email polls.
Make custom signatures
Add your customized HTML code to create signatures or rating scale emojis of your choice.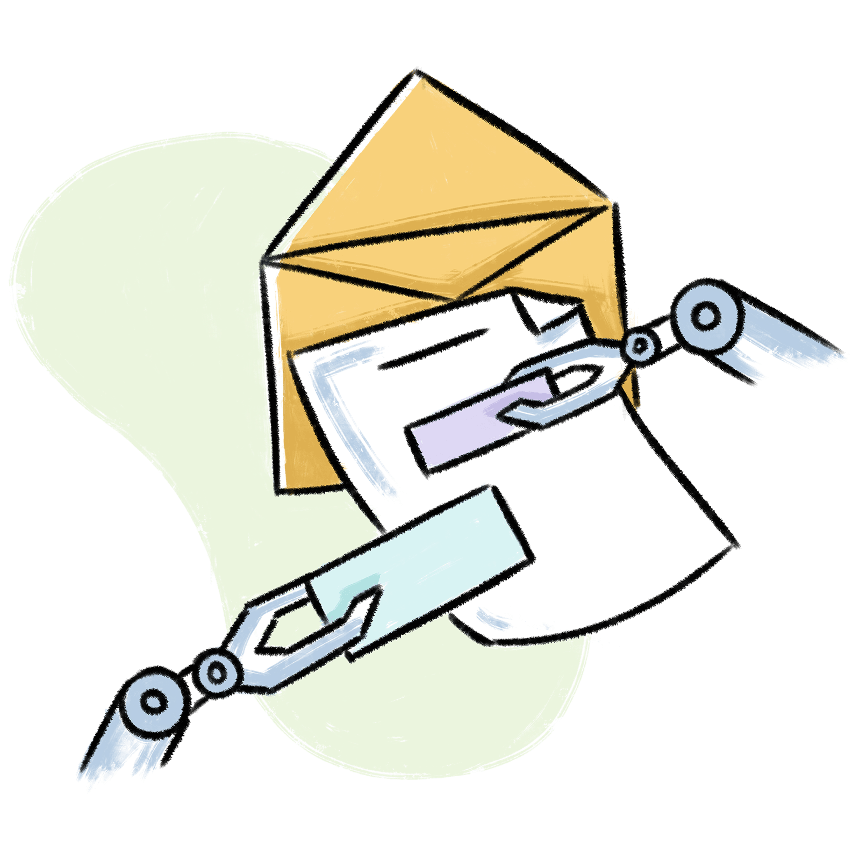 Quick tips for using in-mail surveys effectively
To make sure in-mail surveys work for you in the best way possible, you need to know how to use them effectively. Keep these tips in mind while using in-emails.
Avoid open-ended questions
Don't overwhelm your audience with long, exhaustive questions. The prime objective of in-mail is to receive quick feedback from respondents.
Request ratings
Increase response rates with quantitative question types, such as net promoter scores and star ratings.
Use parameters
Distinguish between response sources by assigning parameter values when you send in-mail surveys through different channels.
Powerful integrations
With Zoho Survey, you can distribute your in-line email surveys through various platforms. Selecting the distribution channel from the dropdown list will generate the appropriate HTML. To identify the respondent, the sender/request owner, or pass any other custom variable, assign a parameter value and choose the appropriate merge tag.
Zoho CRM or Salesforce
Copy and paste the HTML code into the email template in your CRM account. You can send the email to leads/ contacts/ accounts, and your records will update as soon as they submit responses.
Zoho Campaigns or MailChimp
With Zoho Survey you can distribute your surveys to your mailing list using the generated HTML code.
Other platforms
Generate HTML codes for Eventbrite, HubSpot, Zendesk, Shopify, and other Zoho platforms like Zoho Books, Zoho Desk, Zoho Mail, and Zoho Marketing Automation. Select "other mail client" in the menu to use an email service provider of your choice.