Real-time Reports
Zoho Survey updates your reports in real time. You'll see your audience's responses as soon as they're submitted.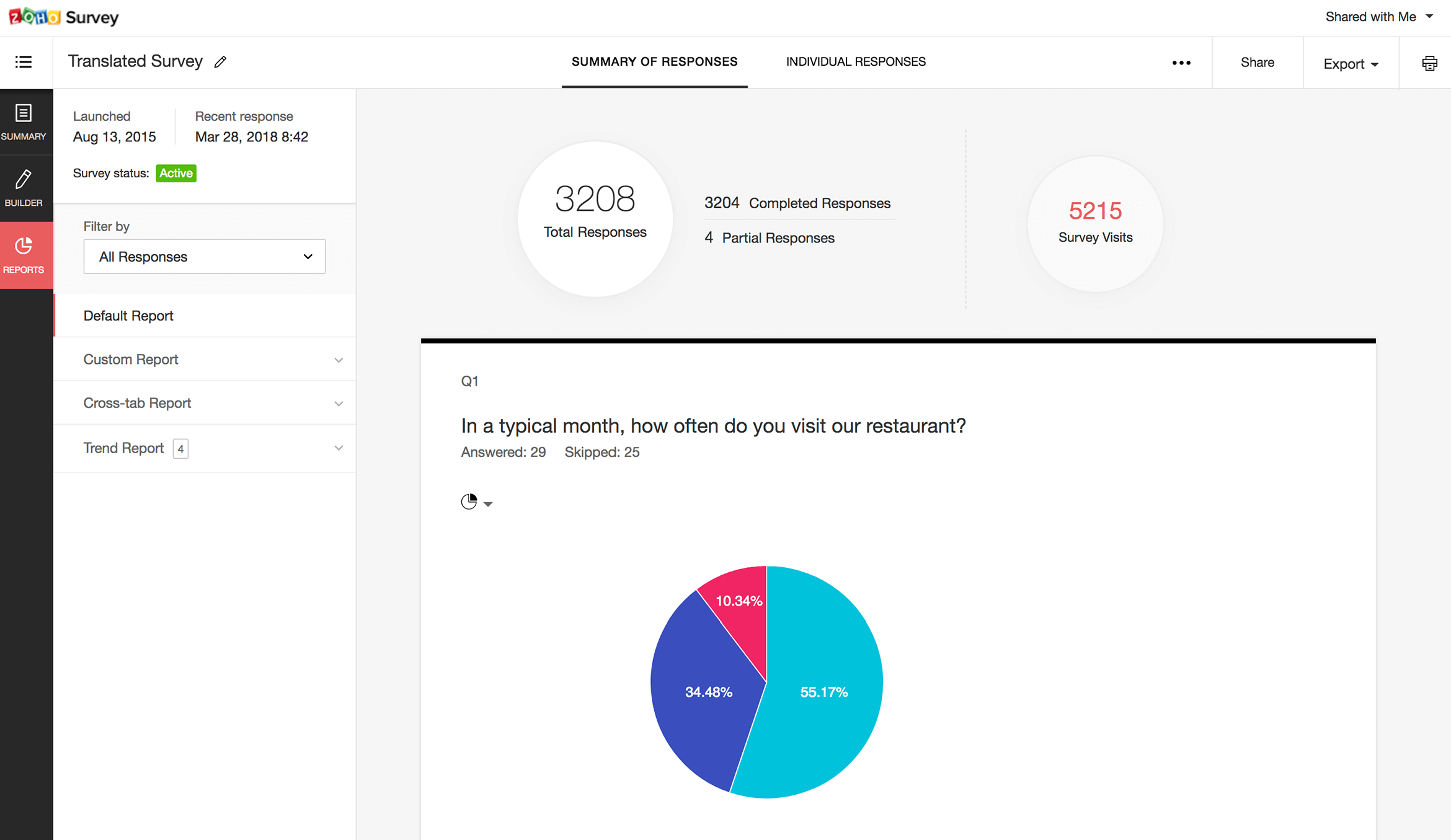 Filtered Responses
Filter your responses to meet your exact needs. Create as many filters as you like to see multiple views.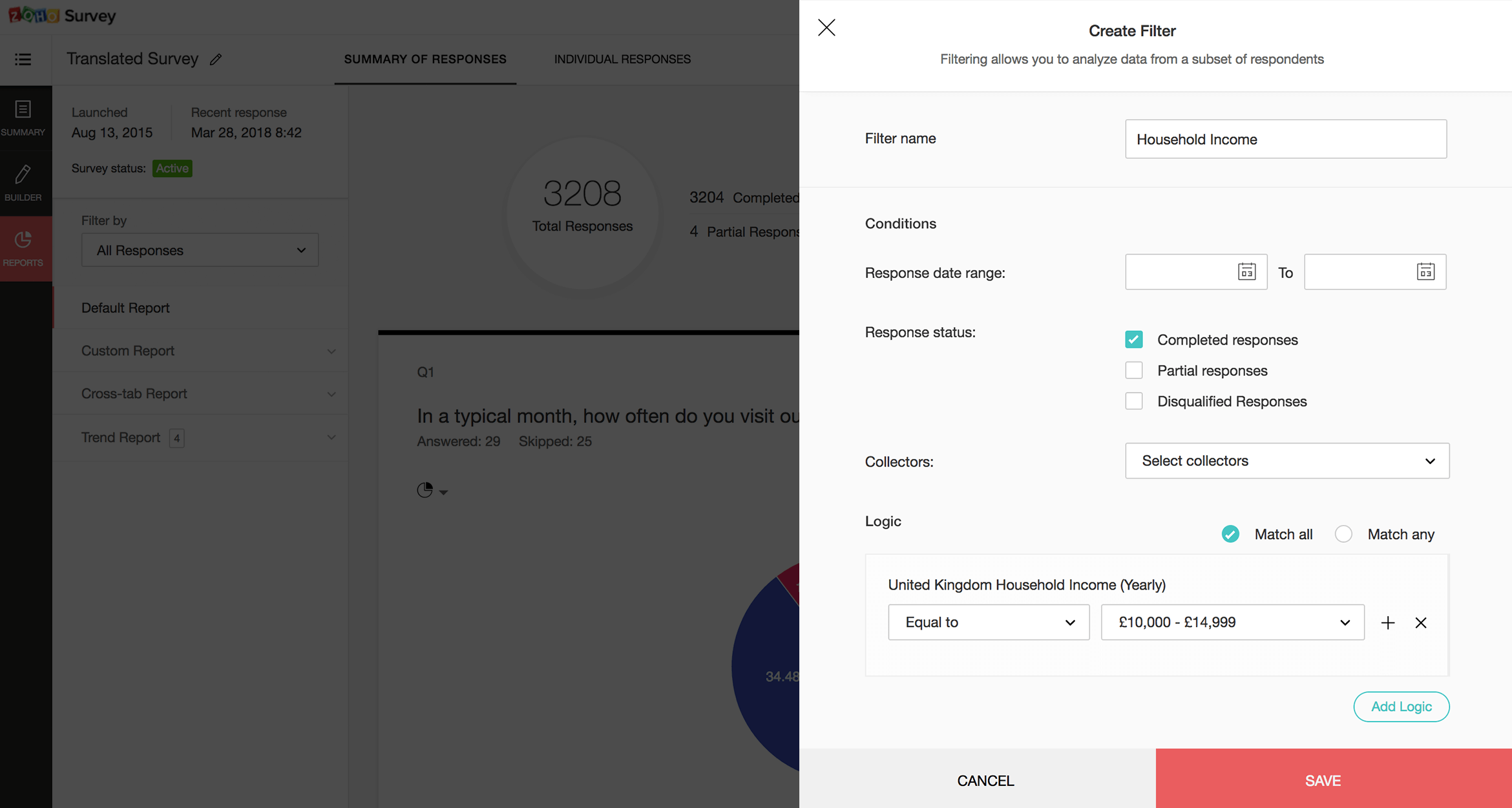 Custom Reports
Solid analysis comes from audited responses. With Zoho Survey, you can edit and filter your reports and responses to provide the most accurate data.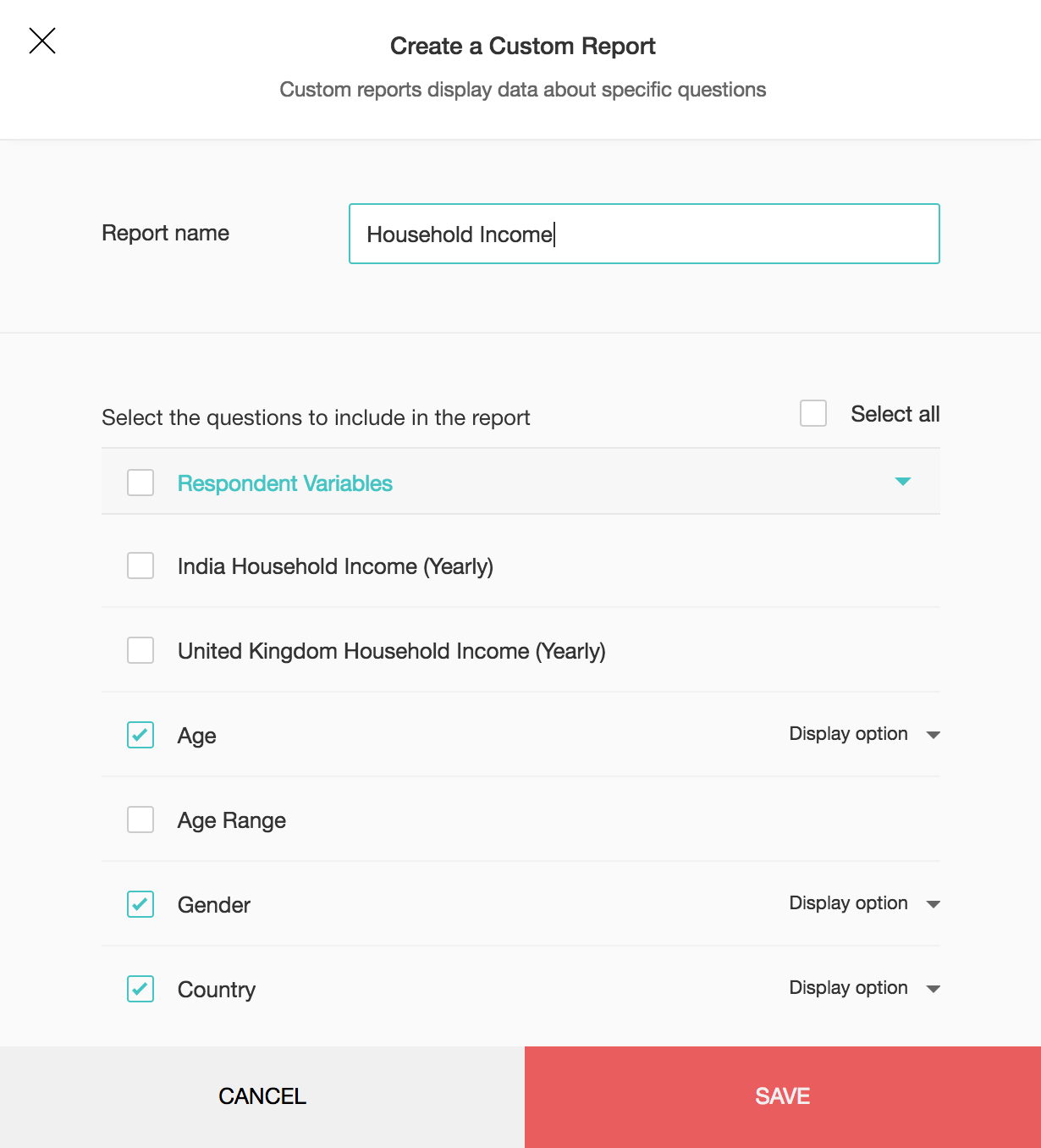 Trend Reports
Spot trends and match them to real-world changes. Did your recent ad campaign drive more traffic to your website, or increase your market exposure? Trend reports can help you match updates to the ways they influence your respondents' opinions.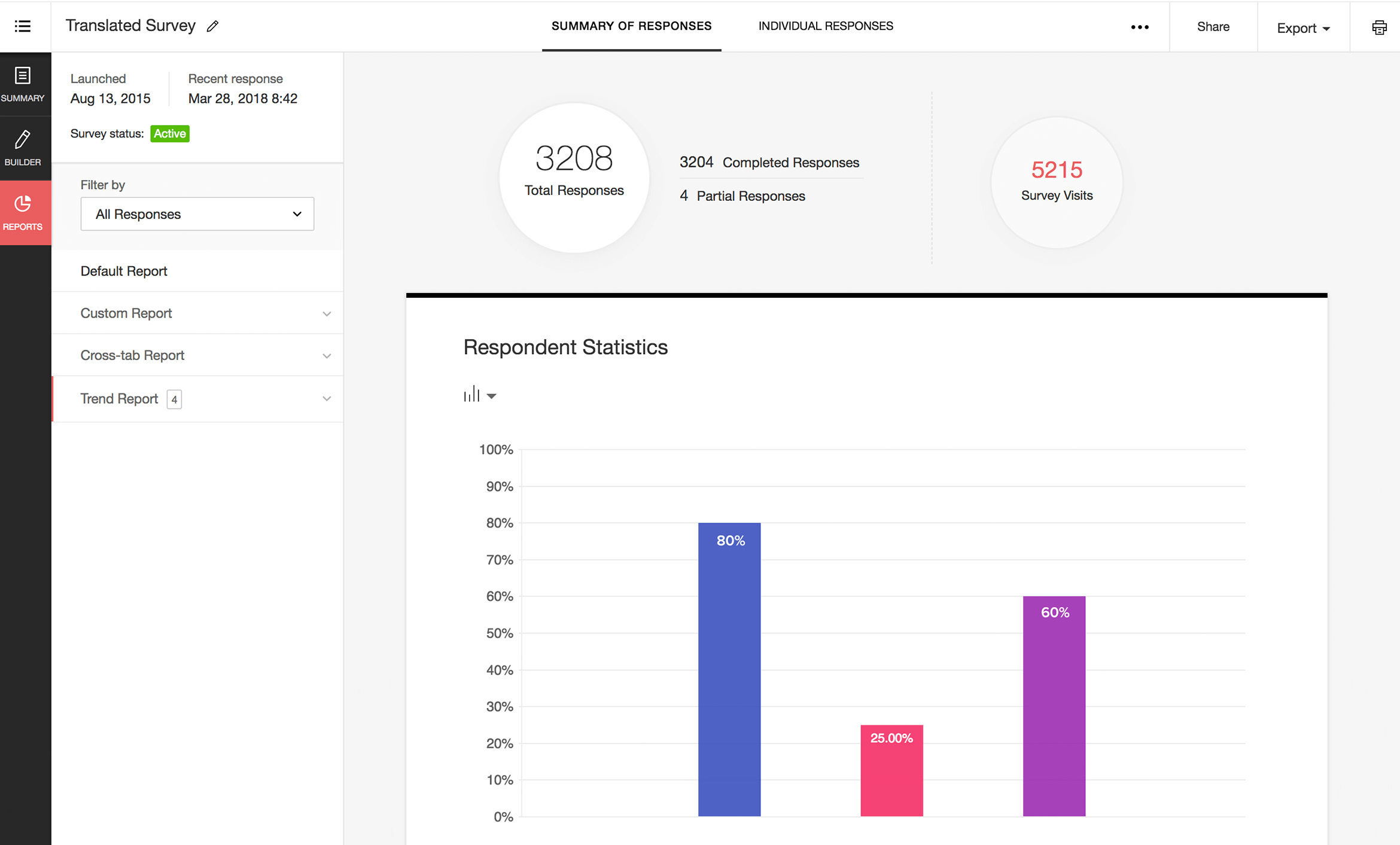 Cross-tab Reports
Analyzing the relationship between responses to different questions might show surprising results. Cross-tab reporting enables you to place two questions (and their answers) side by side and see the correlation between them. Discover hidden relationships, form hypotheses, and get to know your audience better.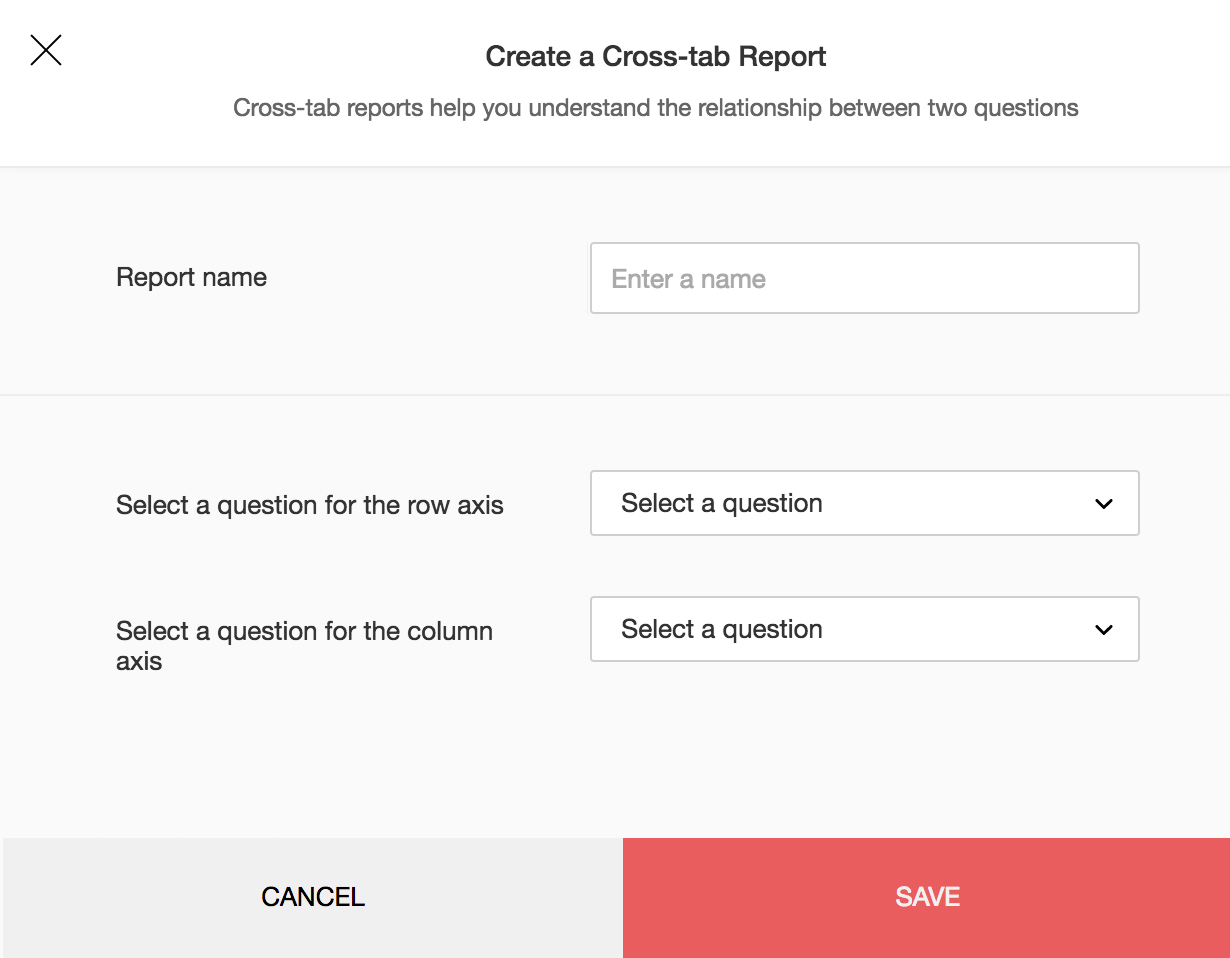 Share Reports
Share your reports with your friends or colleagues, no matter where they are. Put your heads together to gain insight from your audience's responses.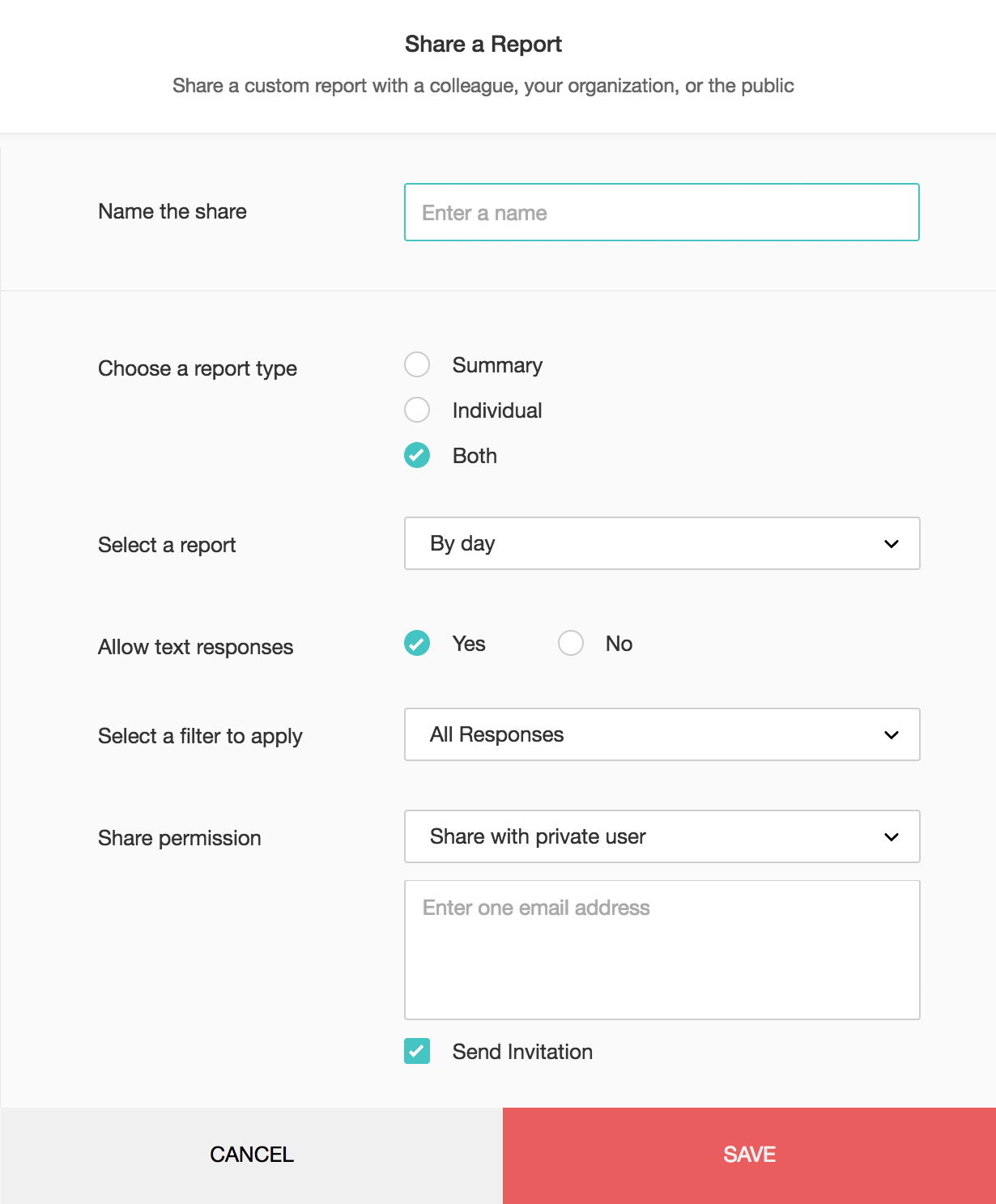 Scheduled Reports
Have your survey reports and responses delivered to anyone, at a timeframe you choose. Send responses as they come in, or periodically send out one of our customizable reports.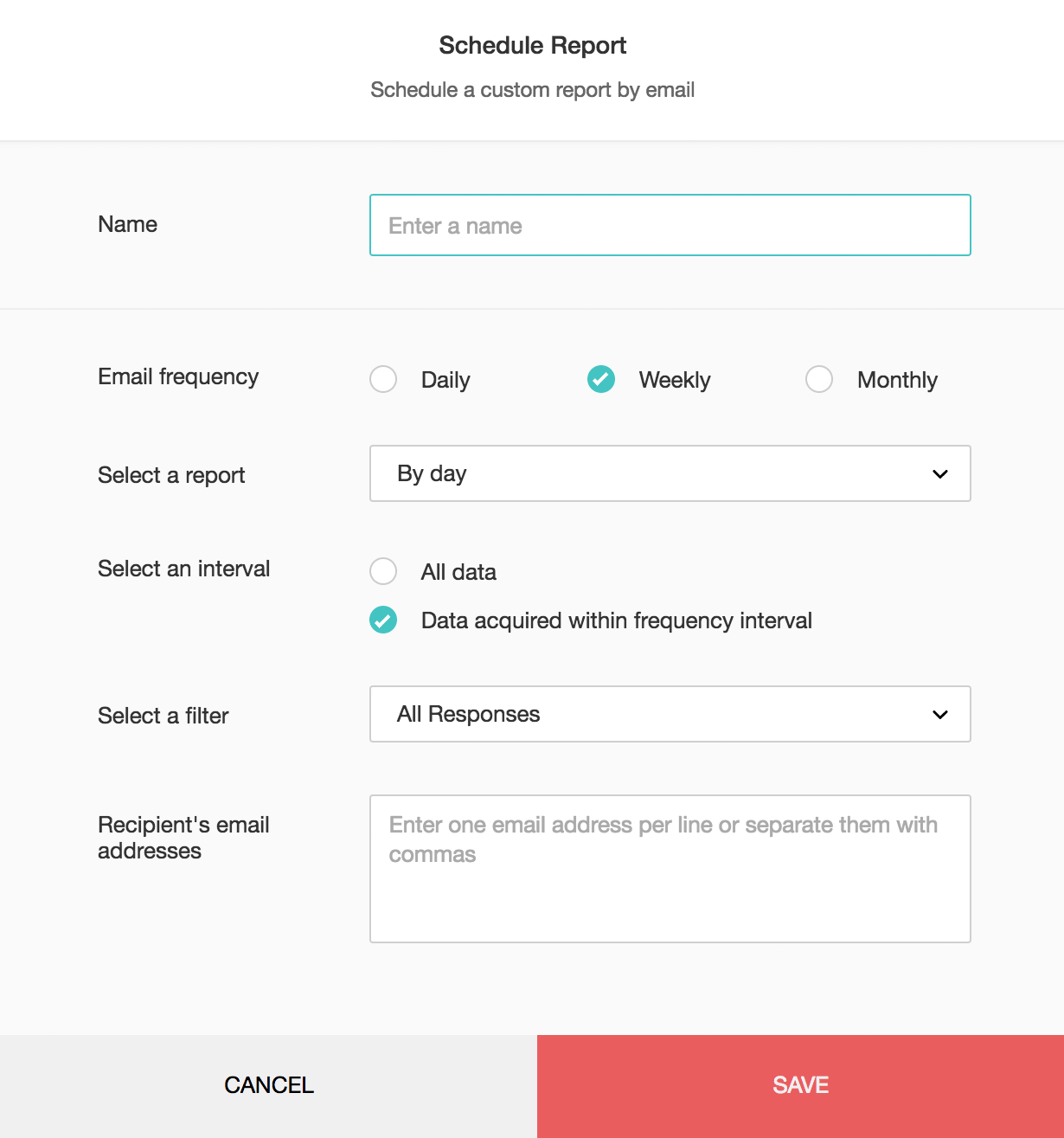 Multiple Export Formats
Zoho Survey's reporting features provides you with ample opportunities for data analysis. However, if you'd like even more, you can also download reports in a variety of formats, including excel spreadsheets, CSV, PDF, and SPSS.