Stay up to date with the Feed
Get the latest updates on your project, and see what your teammates are up to using the Feed feature on your mobile app.
Monitor sprints from anywhere
Get instant notifications from the app about status changes to your ongoing sprint—no matter where you are.
Grow your team on the go
Adding new users has never been easier thanks to our mobile app's intuitive interface.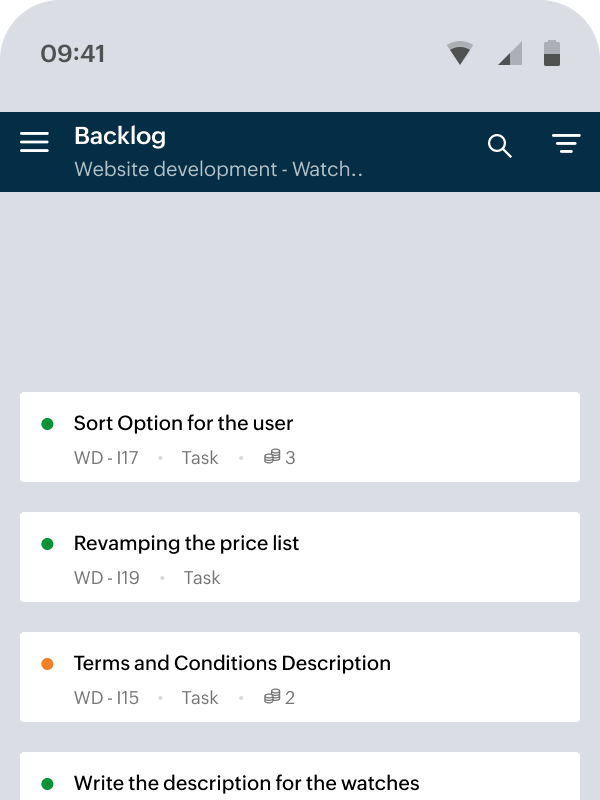 Never lose a great
Genius doesn't come around often. Add user stories or work items to your backlog as they come up—and you don't even need to be at your desk to do it! Organize your backlog and plan your sprints - you could do it while picking up your dinner.
Keep a finger on the
Whether you're at a conference or on a family trip, keep track of what your team is up to. Updates to the board, scheduled meetings, and status updates—all in one place. Post a comment or start a discussion wherever you are.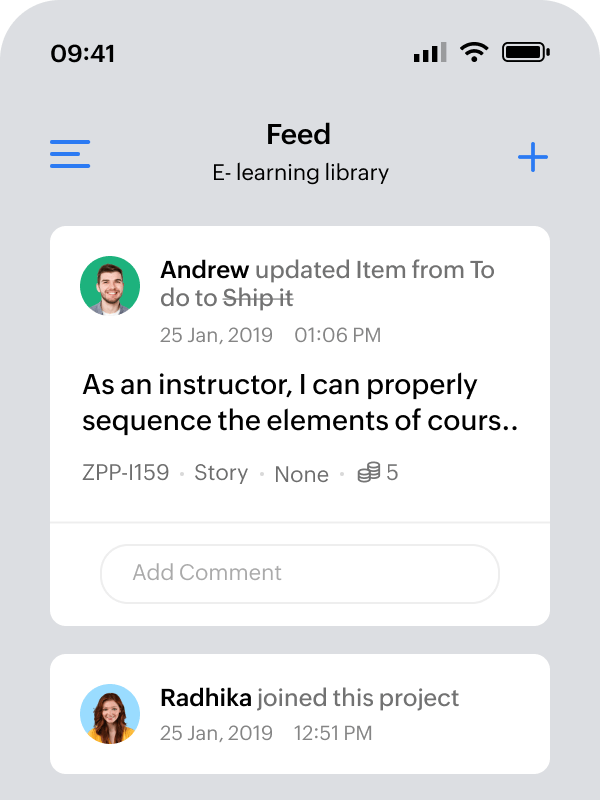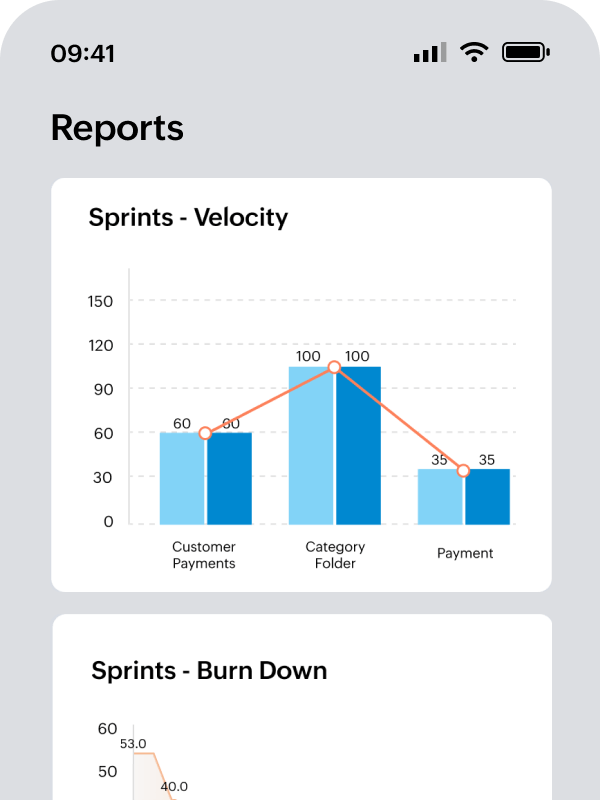 don't lie
Numbers speak volumes. Monitor your team's velocity, track their progress using burndown and burnup charts - when you are half a world away.
"The Best Agile Project Management Solution ever built! Amazing customization options, beautifully laid out with neat UI. Quick support and perfect resolution to queries."