Add Sprint cards
A Sprint card is a stunning visual element with the latest indicators of project progress. Sprints cards help you directly add charts to your slides from a specific project, release, or sprint.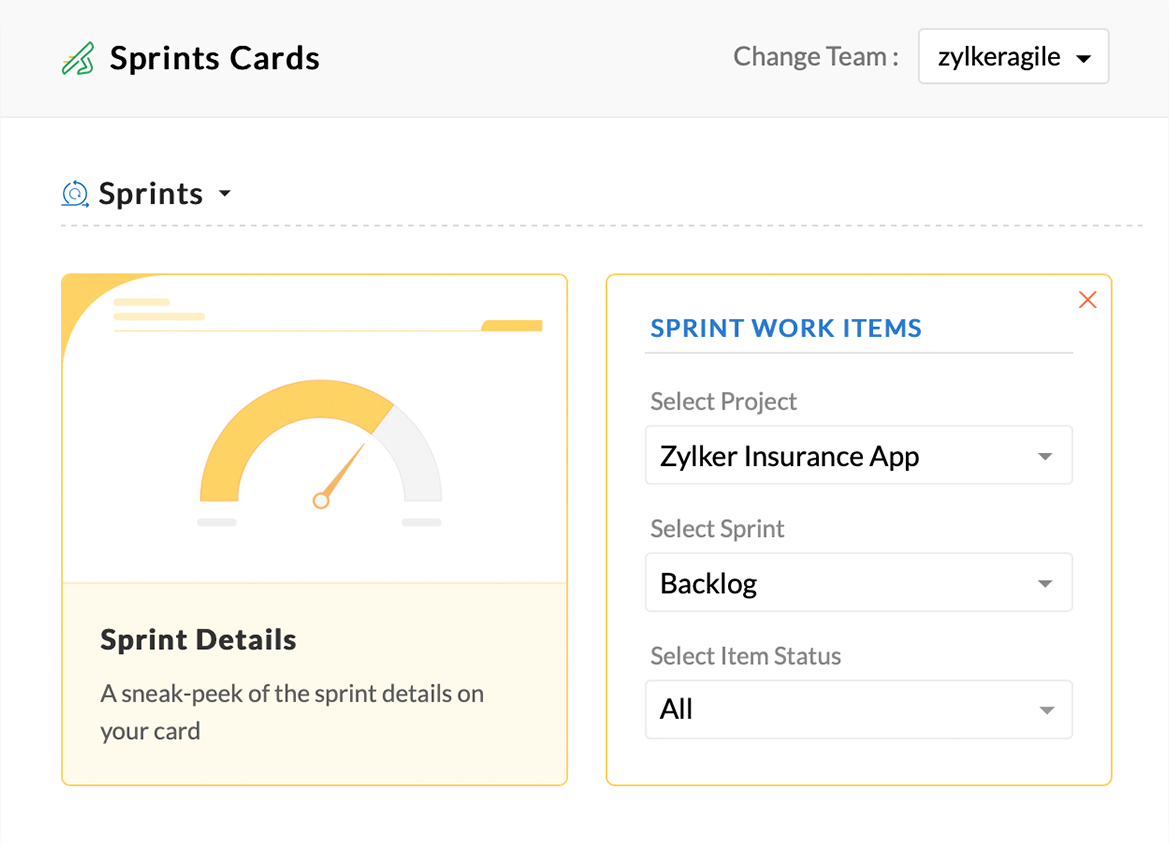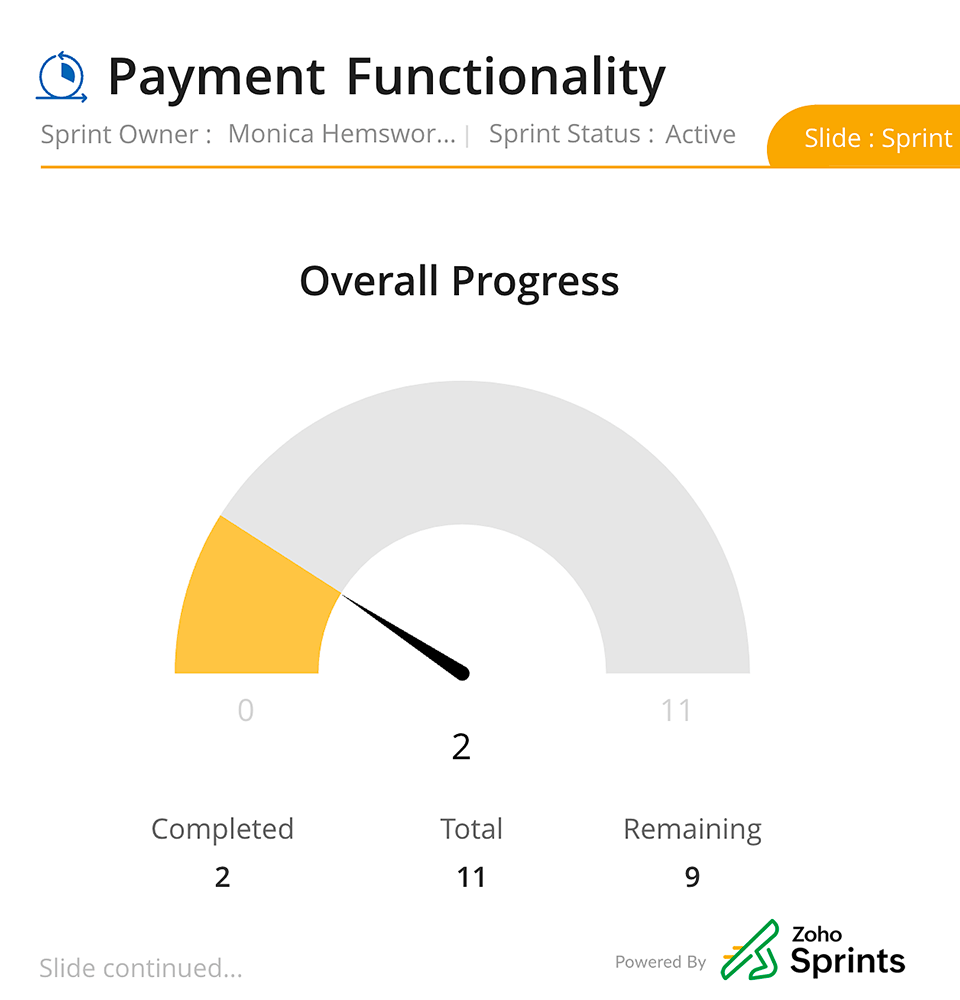 Communicate progress visually
While communicating project updates to clients, it's crucial to present actionable data. ‌With smart elements, infographics, and animations in Show, you can make your slides more engaging.
Collaborate with project stakeholders
Collaborate with project stakeholders by publishing your slides to external users and get early feedback by inviting clients to share their comments on slides.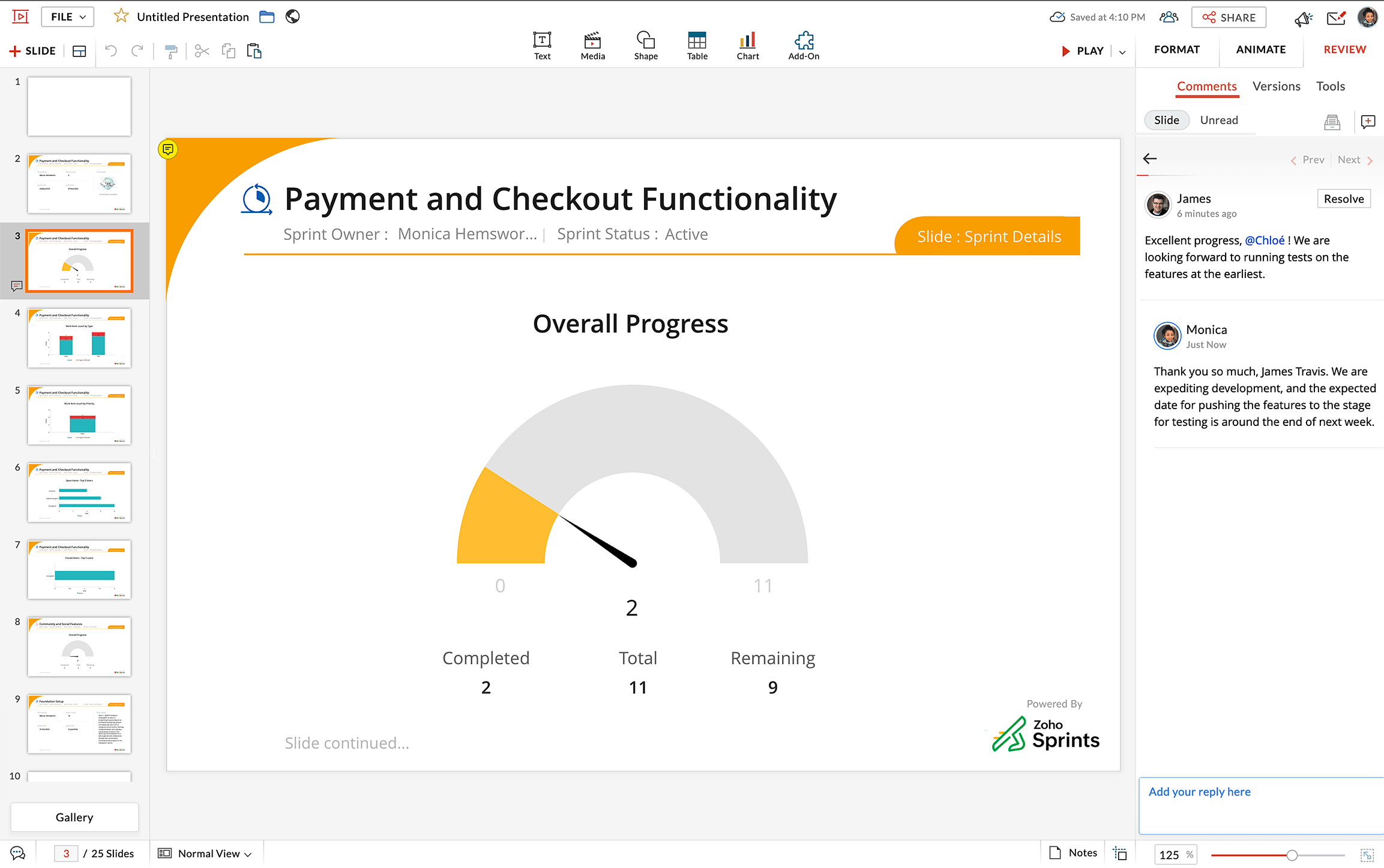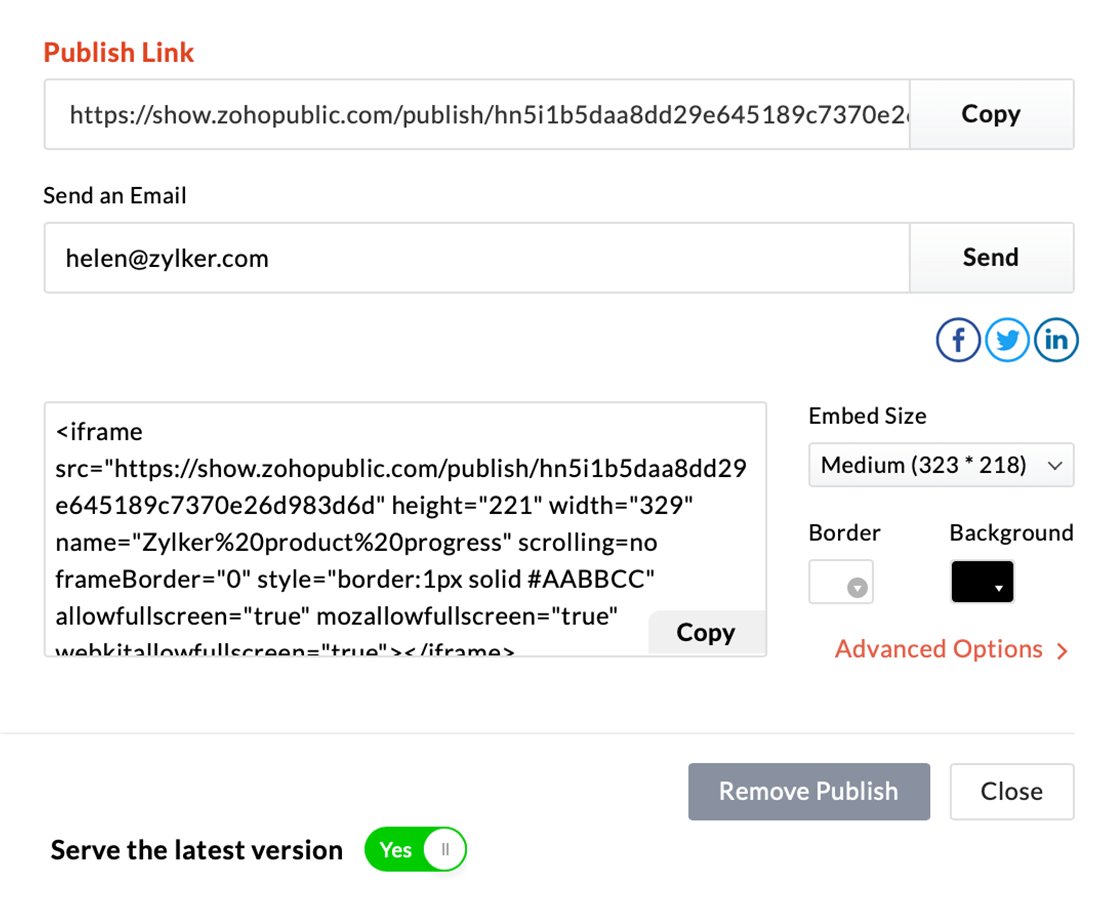 Sync on the go
You no longer have to go through the hassle of manually updating your slide decks. You can customize the views of your sprints cards and keep your slides up to date.