Add tickets as work items
When your customers report an issue or request a new feature, your support reps can easily add these ZenDesk tickets to a relevant product backlog in Zoho Sprints.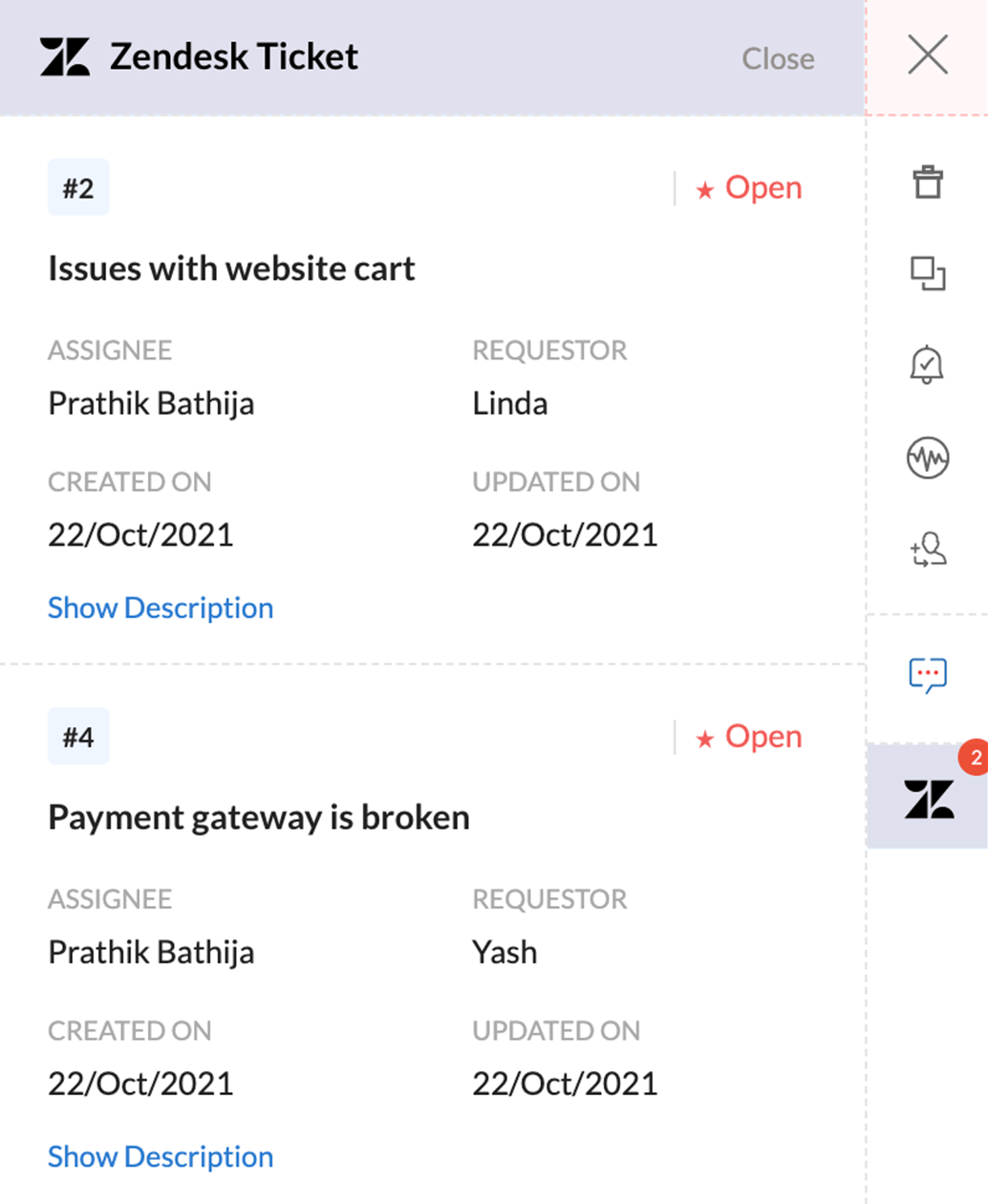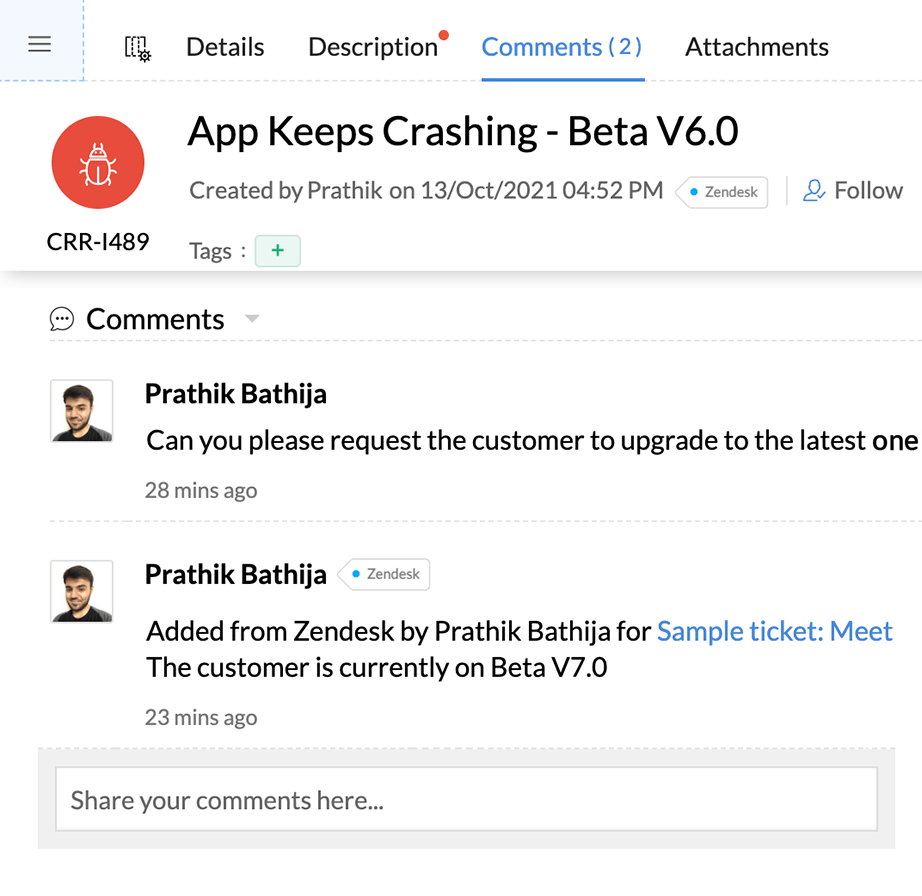 Empathize with context
Zendesk Support tickets can be linked to work items in Zoho Sprints so that your teams can collaborate with context and resolve customer issues faster.
Cross-functional collaboration
Developers and support reps can collaborate on tickets through private comments. Comments added in Zoho Sprints will be visible in Zendesk, and vice versa.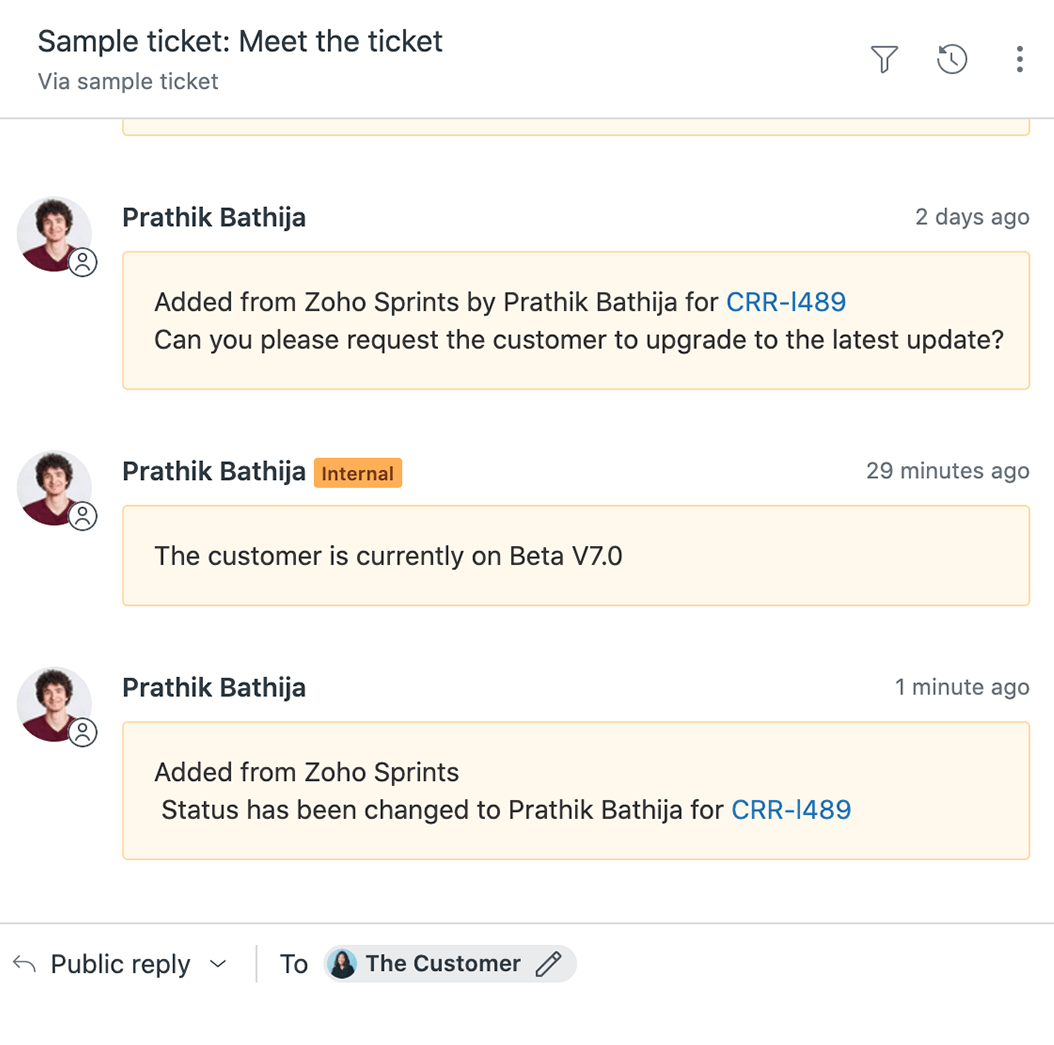 Agile customer support
Support reps can track the development status of tickets linked to sprints and keep your customers updated on their progress.