Add Zoho Sprints tab
Tabs in Microsoft teams allow you to access your projects from Zoho Sprints. When you add Zoho Sprints as a tab, you can choose to map the backlog and the board of your projects.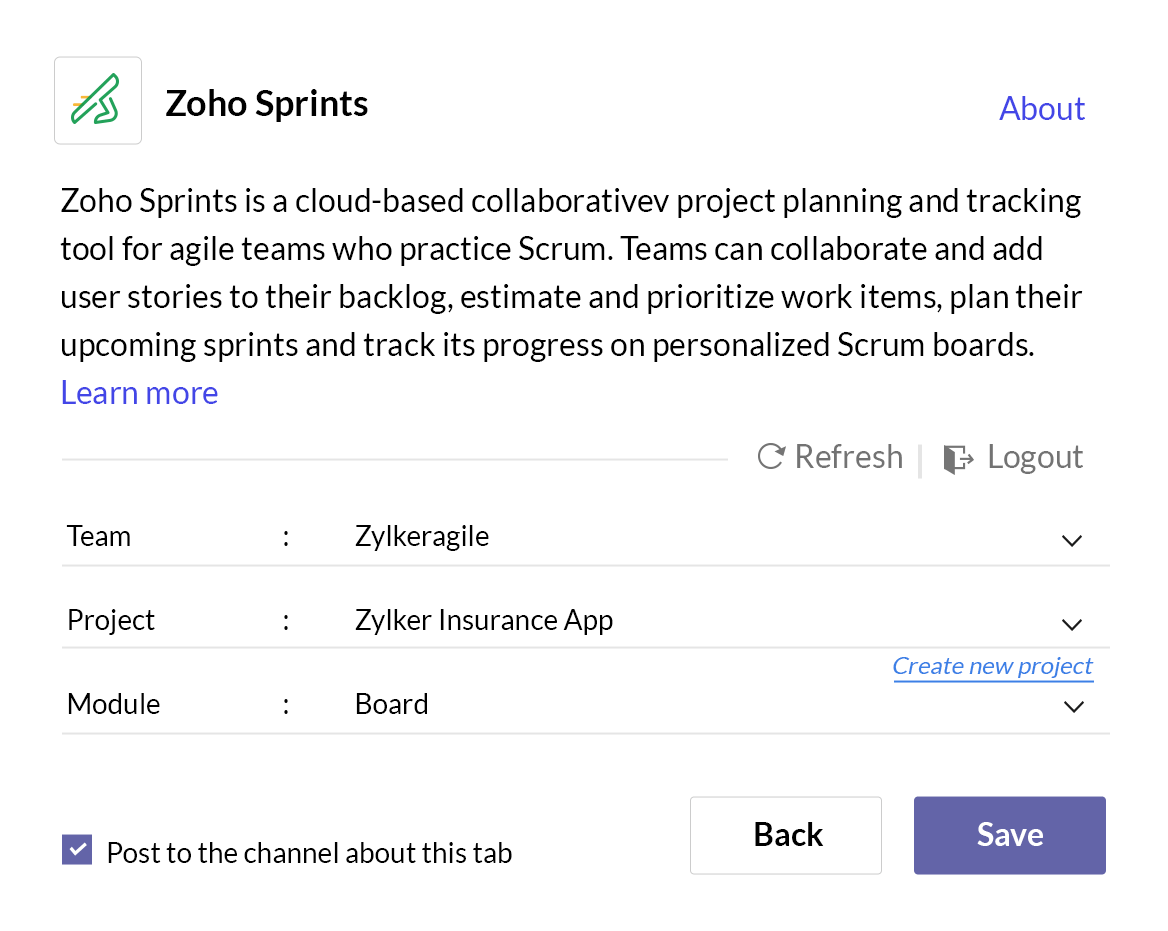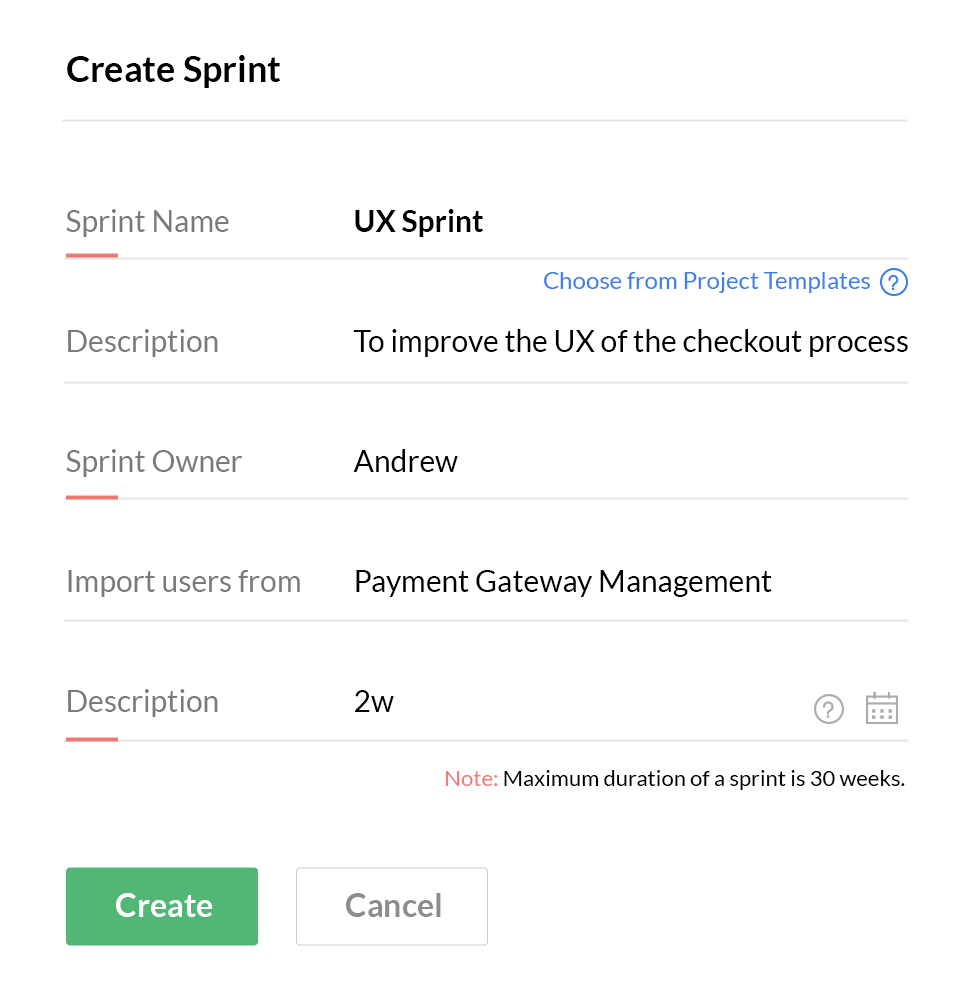 Plan upcoming sprints
You no longer have to switch tabs to get important project information.Your teams can add and update the status of work items, organize project backlogs, and plan upcoming sprints.
Have contextual conversations
Make your collaboration smarter by getting the context of your agile projects without switching tabs. Your teams can share ideas, comment on work items, and organize effective scrum meetings.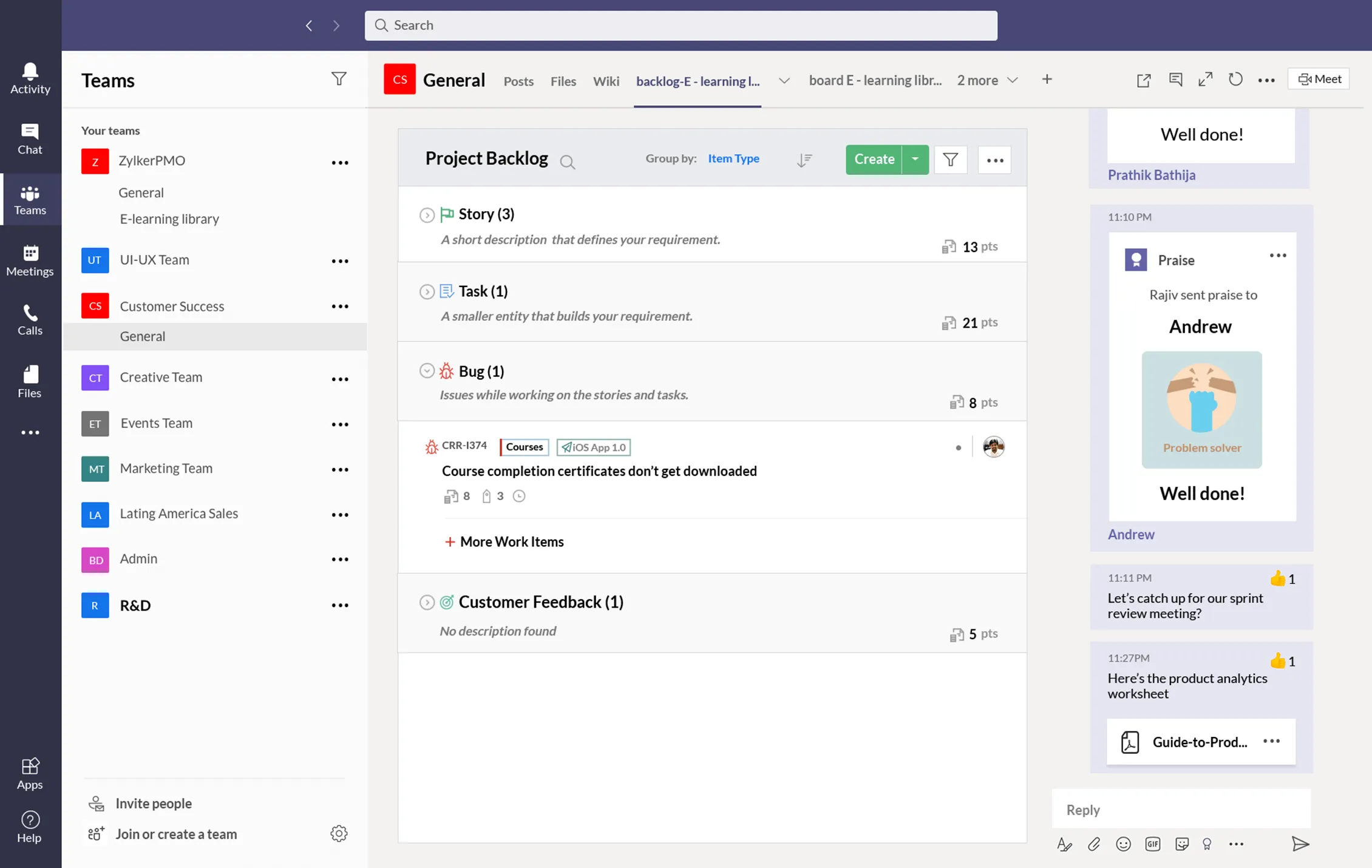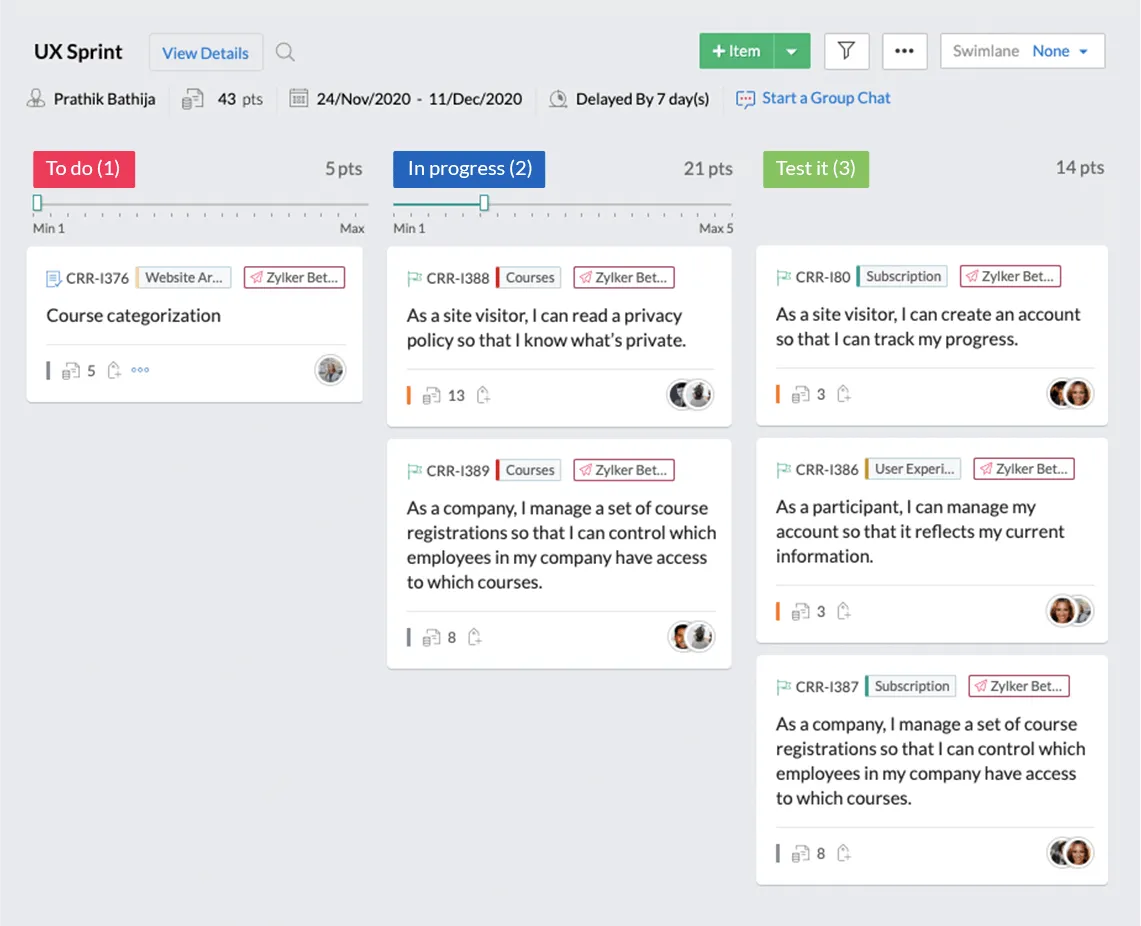 Track sprint progress
Get work done by updating the status of your work items on your Scrum board. Your teams can drag-and-drop stories across the board, switch between active sprints, and visualize sprint progress in swim lanes.