Single Sign-on
You can easily log in to your Zoho Sprints account using Google Workspace app launcher with single sign-on (SSO).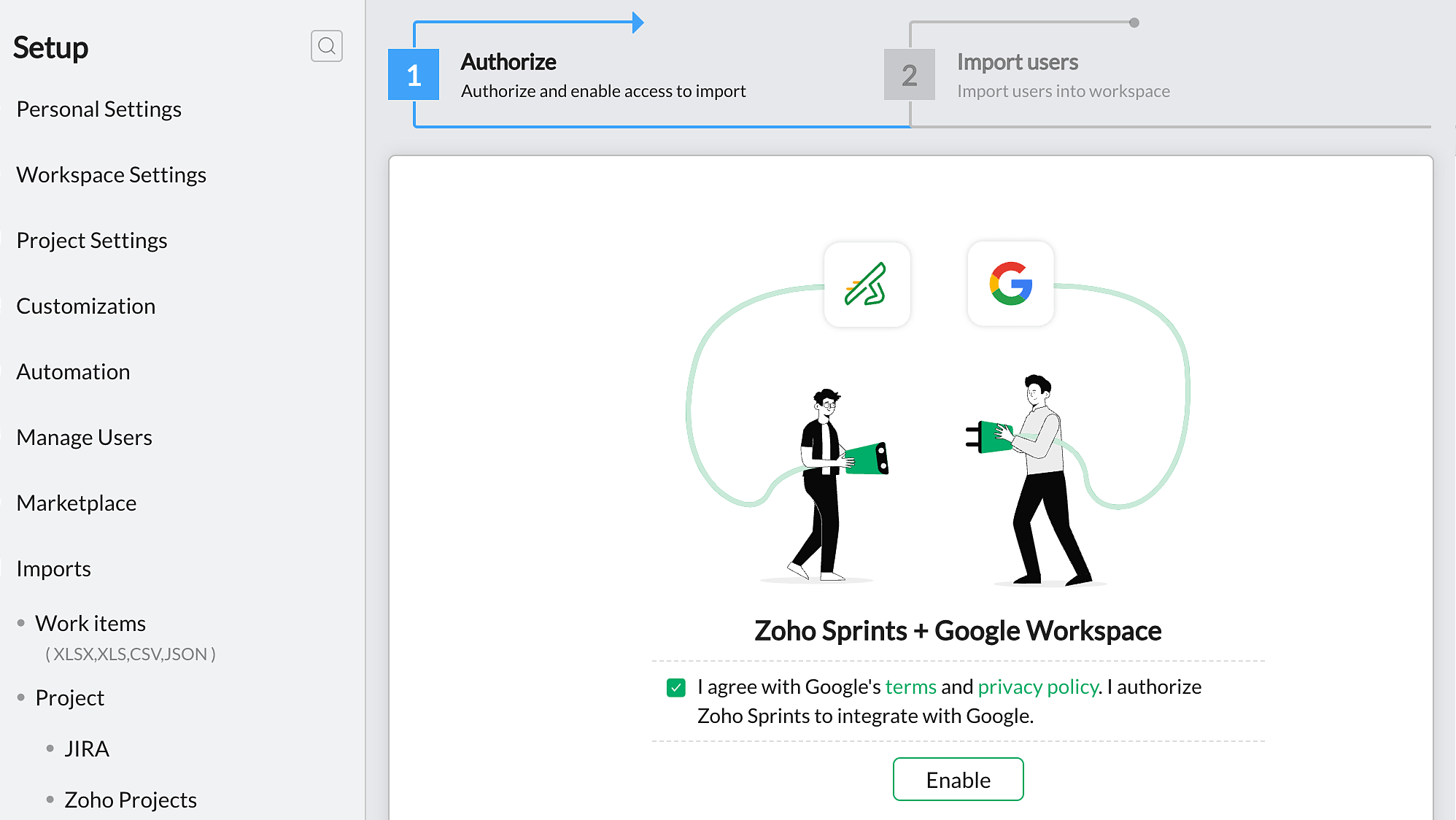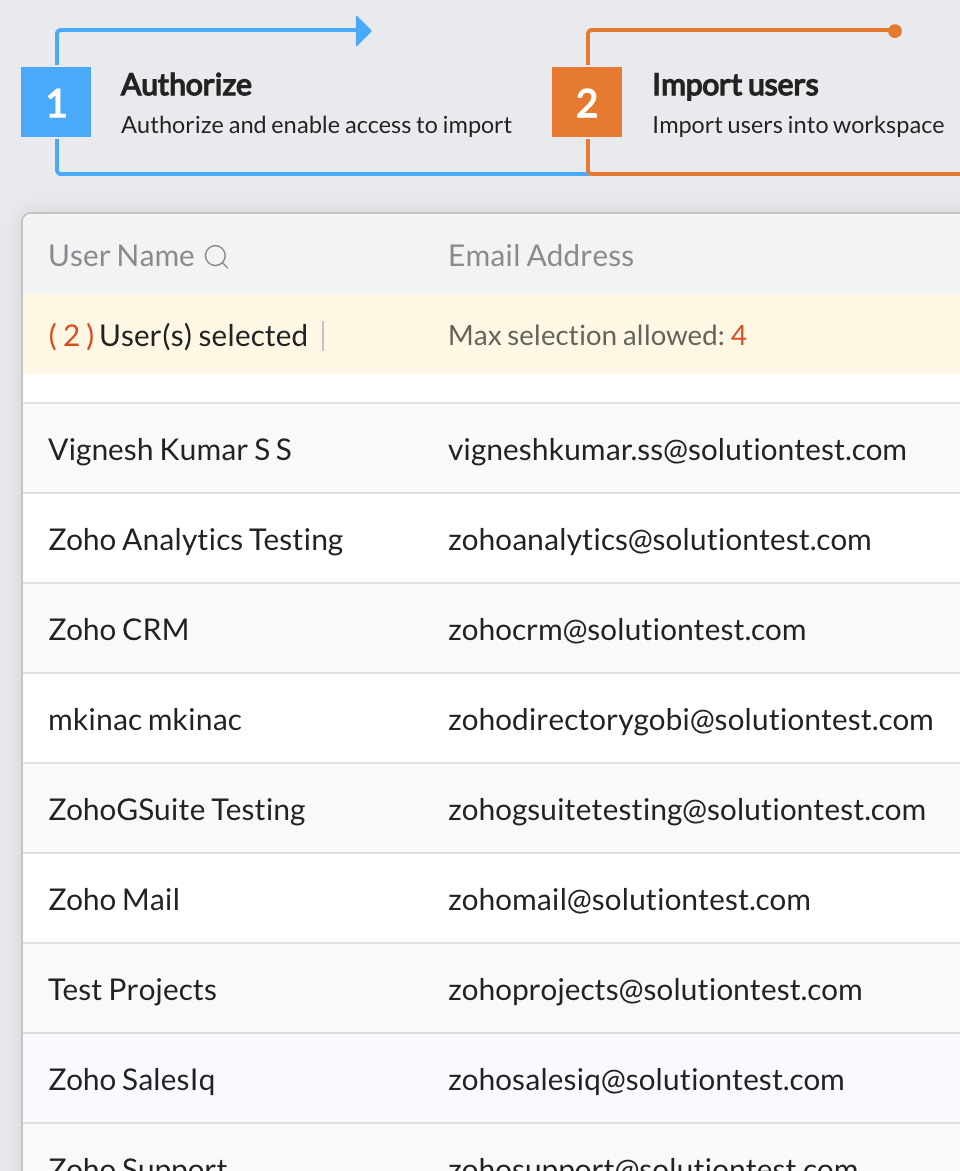 Import users from Google
Simplify your onboarding by adding users from Google Workspace to Zoho Sprints. You can also specify their roles and add them only to relevant projects.
Never miss a deadline
When you create new work items in Zoho Sprints, you can choose to sync all the details with Google Tasks and Google Calendar.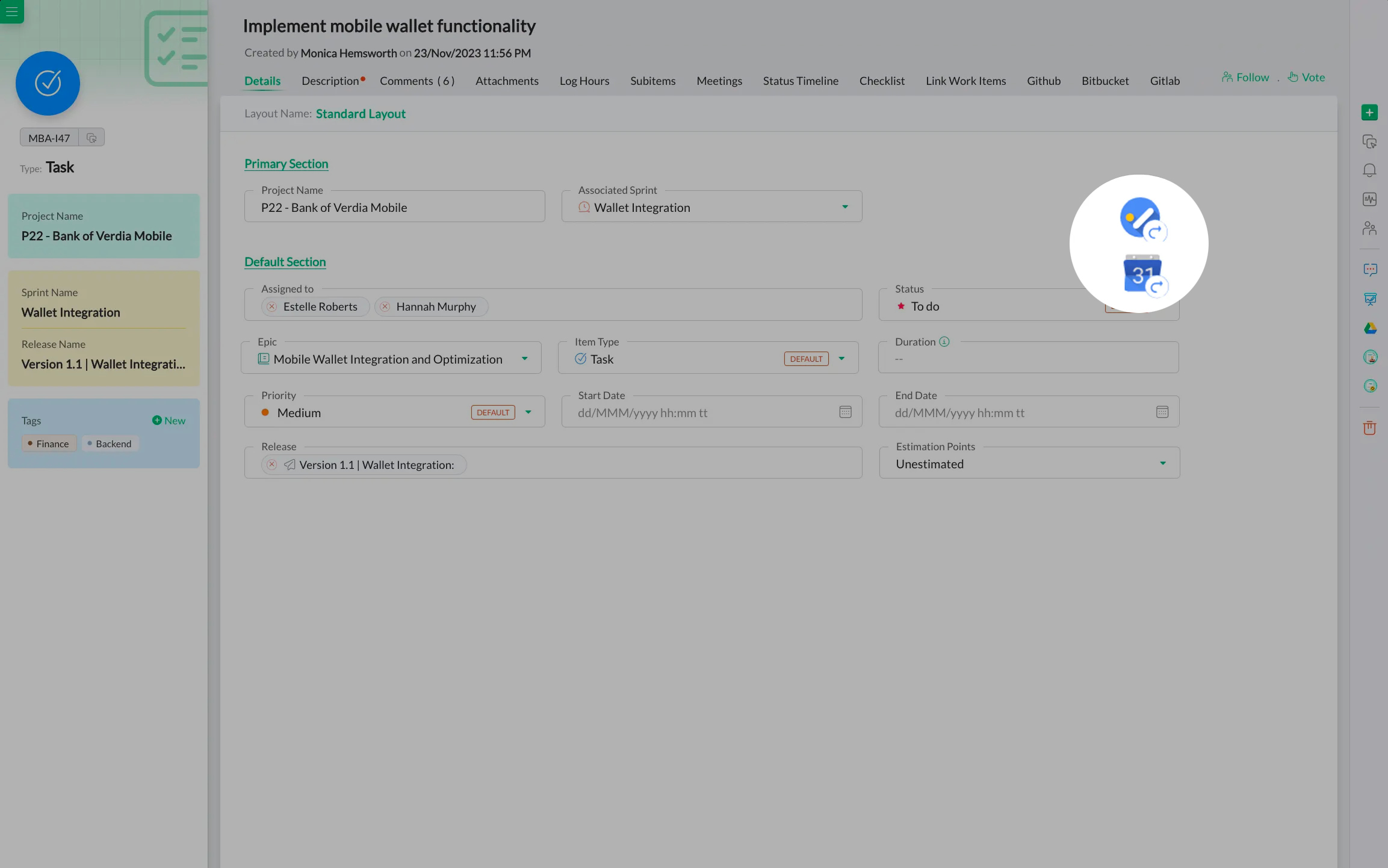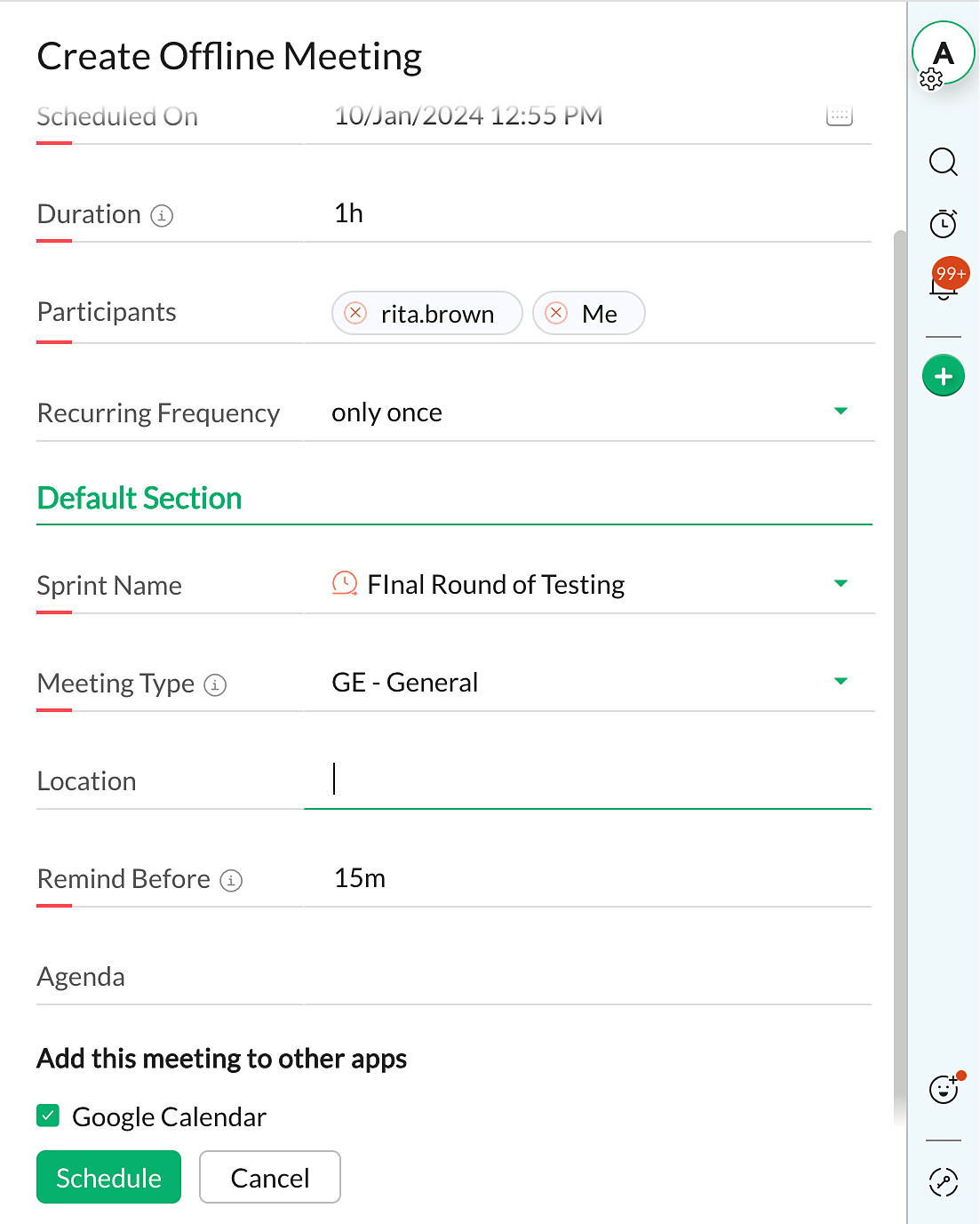 Add Meetings to Google Calendar
When you schedule a meeting in Zoho Sprints, you can instantly create an event on Google Calendar and keep all your meeting details in sync.