Keep up with changes using online Scrum boards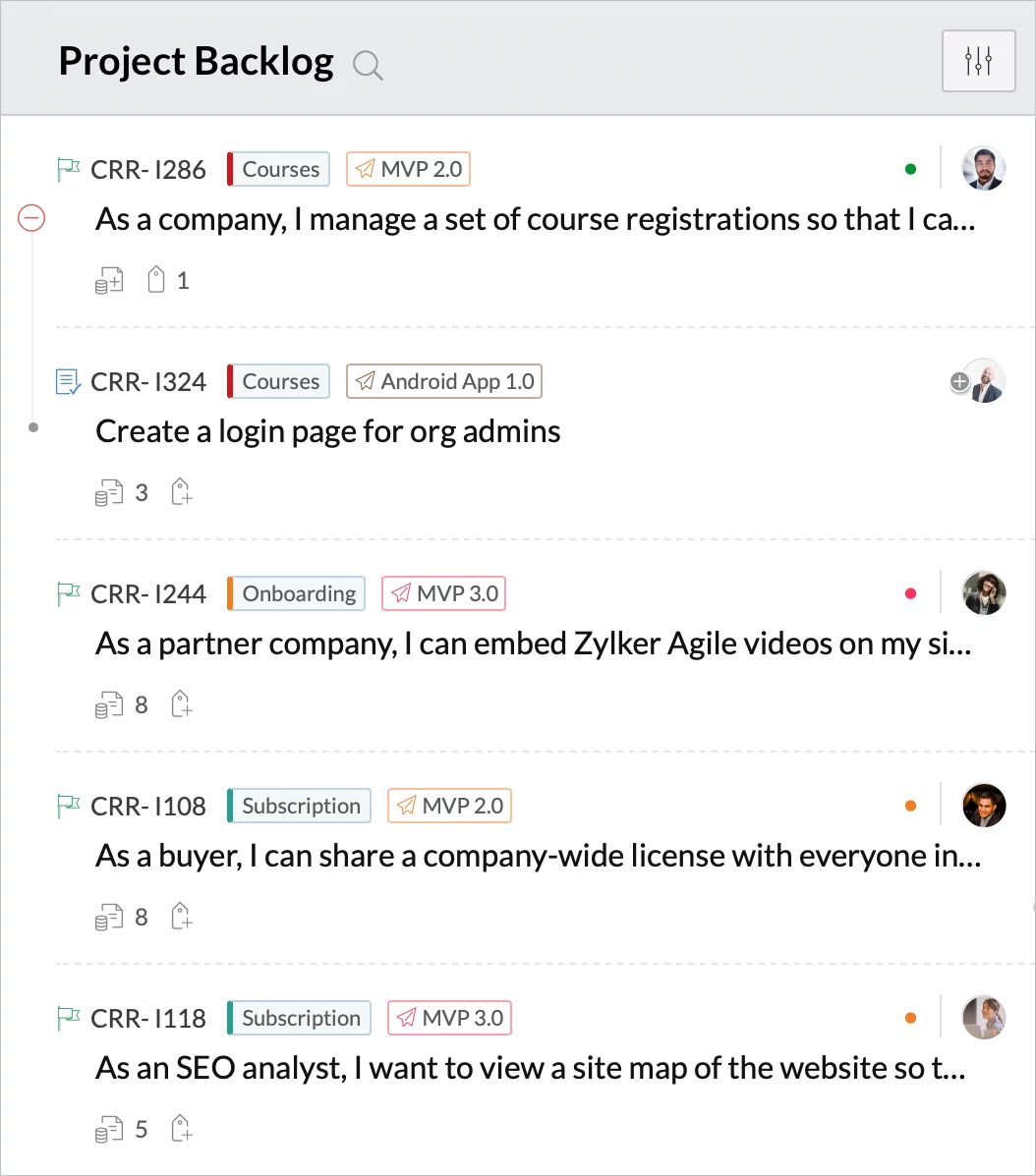 In the agile process, user stories are constantly refined and new information keeps surfacing. When you're not working in the same building, it can be tough to keep everyone informed of all the changes in real time. Planning is a joint effort and requires everyone working together.
The fundamental advantage of an online backlog and Scrum board is their accessibility. All your updates and changes are reflected immediately. Your entire team can collaborate virtually and simultaneously create stories in your backlog. Using filters, you can create a personal Scrum board of all your work items across statuses. Categorize your work items across your Scrum board with factors like priority or user story using swimlanes.
Don't let distance keep your team apart
A downside of remote work you can't catch up on your latest tv shows in the break room, toss an update to your colleague on your way to the restroom, or brainstorm ideas over a cup of a coffee. Making all of your collaboration virtual overnight can be challenging for a lot of teams. Streamlining your conversations is critical so you don't lose any important information between memes or WFH challenges.
Communication at different levels—product, sprint, task, individual—lends context to your conversations. Restrict relevant conversation to their respective channels. Use @mentions and the feed to get the right information to the right people. Schedule your agile meetings and record the minutes using our meetings module. Use tags and customization to ensure your work items are organized and easy to find. Create separate Cliq channels for non-work socializing and catch up with your team during a virtual coffee break.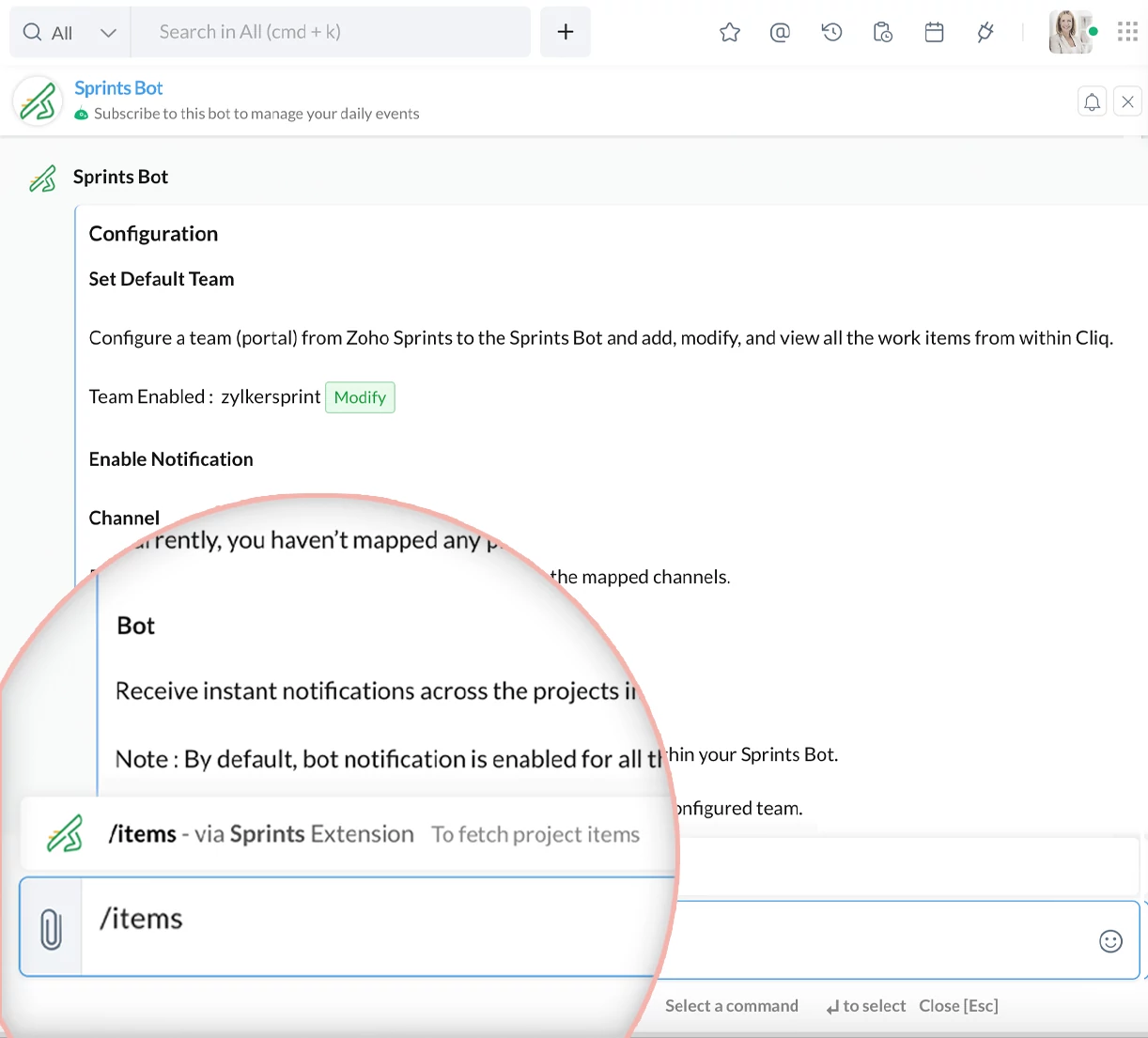 The right numbers can tell you everything
Nothing conveys information as effectively as a report, but getting the data to create a report can be difficult if, when you start to drill down, fingers start pointing and people sometimes feel defensive. Under normal circumstances, you most likely know what everyone in your team is working on and if your team uses an online tool, it's updated minimally and for record-keeping.
Working remotely is new to many of us. Reports can help you identify bottlenecks and tweak your workflow accordingly. Monitor actual vs planned timelines to see how your team's holding up against your schedule. Use the status timeline to identify which part of your workflow your work items spend most of their time in. Time logs have now become essential to aid allocation of work within the team and to document resource consumption for your clients. Calculate the time you spend on your tasks accurately by manually logging your hours or using our global timer. Schedule the export of your time logs so that all your data gets downloaded at the same time every day or week.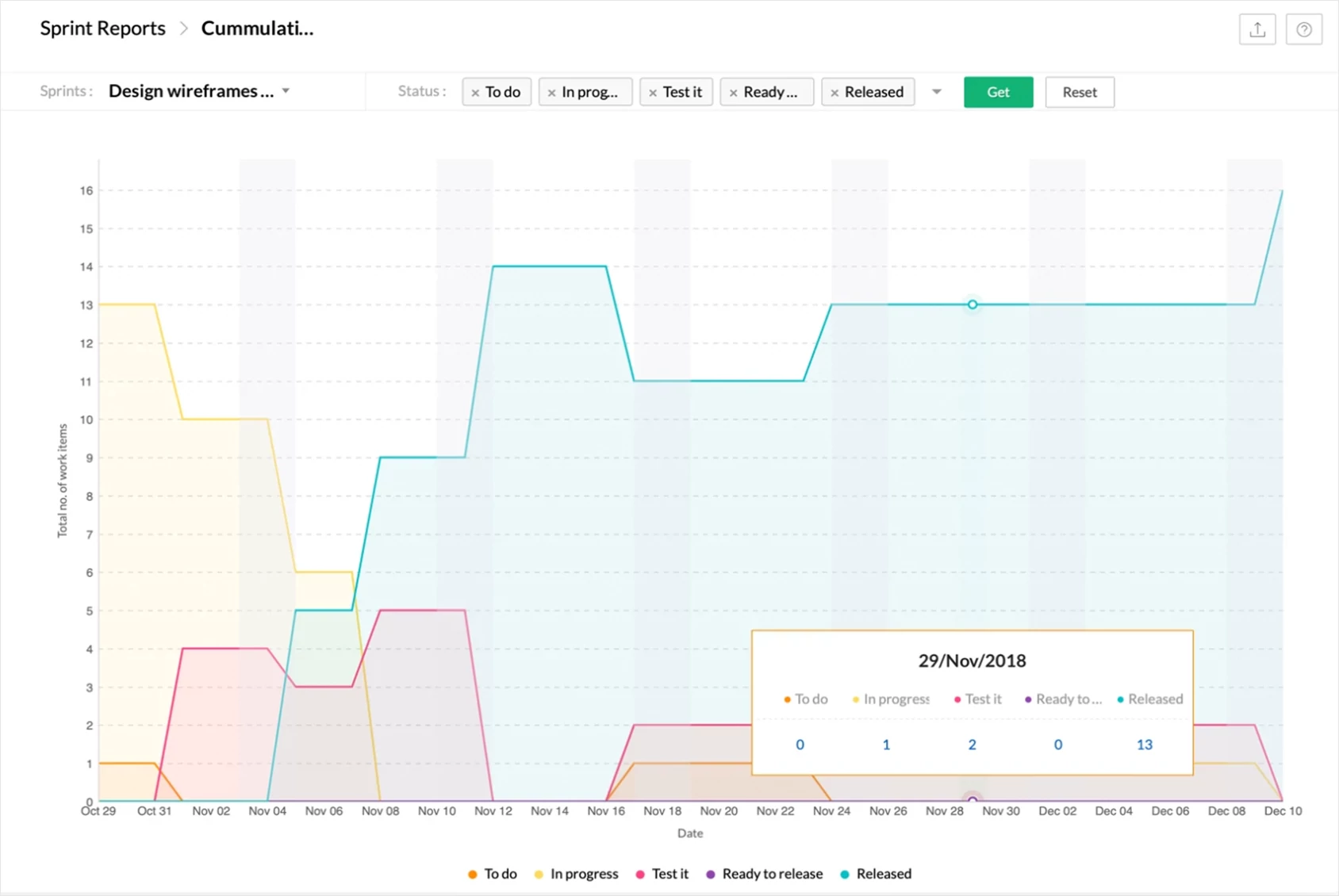 Together, we're better
Compatibility—it's a recurring theme in life. Zoho Sprints works well with many third-party applications used by agile teams. Our integrations combine to give you a seamless agile experience. From writing your first user story to deploying your build, we've got you covered.
 

Zoho Projects

 

GitLab

 

Zoho Desk

 

Microsoft Office 365

 

Jenkins

 

Microsoft Teams

 

GitHub
Encourage your team to be proactive in their communication. Virtual conversations are bound to be asynchronous, so it's good to learn to work around that. Check in with your teammates to see how they're doing. You'll be surprised how much an impromptu call can lift your employees' spirits. This is tough time for many of us around the world, so trust that everyone is giving their best.
Stay home and sprint with us