What is social media analytics?
Social media analytics is the process of gathering and finding meaning in data pulled from your social channels in order to support business decisions. It also involves measuring the performance of actions based on those decisions.
Try for free
Expert definition
Gartner defines social media analytics as "monitoring, analyzing, measuring, and interpreting digital interactions and relationships of people, topics, ideas, and content. Interactions occur in workplace and external-facing communities. Social analytics include sentiment analysis, natural-language processing, and social networking analysis (influencer identification, profiling, and scoring), and advanced techniques such as text analysis, predictive modeling and recommendations, and automated identification and classification of subject/topic, people, or content."
Why social media analytics is important
Social media analytics is key to ensuring the high-level performance of your social media campaigns and making data-driven decisions. You can't improve what you can't measure, and the same holds true for your social strategy. Social media marketers need a data-driven roadmap to plan ahead while knowing what will work and what will not. Social analytics aims to provide that data and helps your social media team plan their content and strategy.
It is an essential function that provides key insights into many important metrics:
Develop a deeper understanding of your target audience and their behavior.
Identify which content is performing better on which social media platform.
Analyze audience demographics on each social platform and learn which one resonates best with your audience.
Understand audience sentiments and what they're saying about your brand with social listening.
Spot trends and identify what works and what doesn't with your brand.
Develop a stronger social media strategy for your business's specific goals related to things like your marketing and sales.
An effective social media management tool will help you make smart decisions by offering in-depth social media metrics that give you all the context you need. Each social media platform tracks different engagement metrics that will help your brand come up with tailor-made content strategies.
Key metrics to track in social media analytics
As you look to improve your social media strategy, it's important to measure and have the right visibility on the right metrics. Investing in a good social media management tool can help you to not only get specific insights into a particular social platform like Twitter or Facebook, but it can also help you blend data across all platforms. Here are some metrics that you should consider.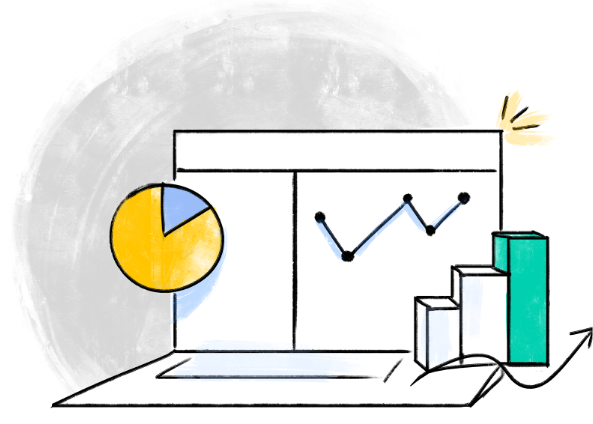 Overview of analytic metrics on major social media platforms
Your social media management tool will give you a general overview of your major social media channels like Facebook, Twitter, Instagram, LinkedIn, and Youtube. It will cover your audience and the performance of your posts with metrics such as:
Audience
Everything begins with your audience, and knowing them is crucial for your business. Learning more about your social media audience will help you discover more about the people engaging with your brand, including their behavior and demographics.
This information will help you understand your customers' needs and how they respond to your marketing efforts. It is an efficient way to come up with a marketing strategy that helps you nurture your audience down the funnel and deliver a great customer experience.
Performance
Tracking your brand's performance will help in analyzing your marketing strategies and how they impact your ROI. This includes analyzing your sources of traffic, from social profiles to the web.
Posts and engagement
Identify your best performing posts and follow the buzz around your brand to analyze the trends and the best time to post and engage with your audience. It helps to have an overview of interactions across platforms and over time in order to understand if the content you're publishing is effectively engaging your audience.
Reach and impressions
Understand your reach and impressions and monitor your follower growth to see if your audience is increasing. Check the performance of your content and see how it is contributing to the audience reach. Compare paid vs organic campaigns and viral vs non-viral campaigns to see which posts are performing and track some basic metrics such as clicks, impressions, and campaign ROI. These metrics will show exactly how successful your marketing efforts are and what types of posts are helping you reach a new audience.
How to choose a social media analytics tool
Choosing the right social media analytics tool is crucial for your business. Here are some key considerations you must remember.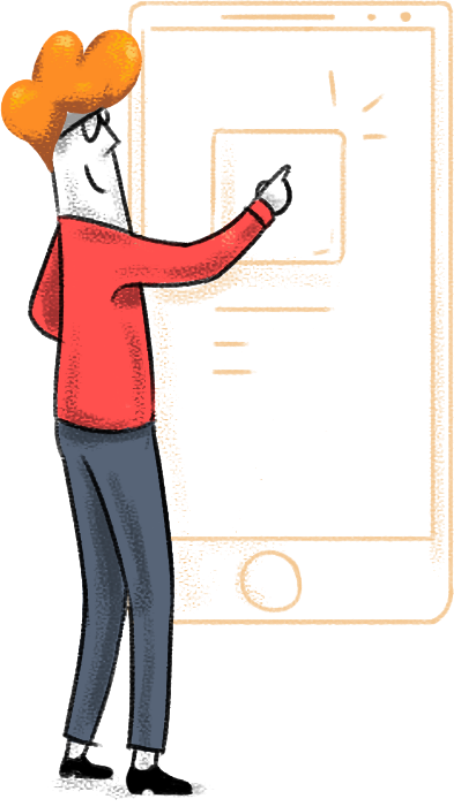 Purpose
What is the objective you need to achieve with your brand's social media presence, and how do you plan to use the analytics tool to measure your social performance?
Bandwidth
Once the objective is set, you need to decide on what scale you will be using the analytics tool and how many social accounts you will be managing. You also need to think about whether you will be using this within your marketing team, how many accounts you'll be monitoring, and what features you'll require. All these will decide what level of customer support you'll need.
Pricing
If you're clear with the above points, you'll know what type of pricing plan your business will need, ranging from professional to agency. Look for a tool that has features that cater specifically to your business. Find one that doesn't come with any hidden costs and offers various plans that you can choose based on your brand's needs.
We at Zoho Social happen to think our social media management tool is the perfect solution to address each of these needs. Let's look at why.
Explore what a dedicated social media analytics platform like Zoho Social offers
Each social media platform has its own social media analytics, but those built-in tools will look into accounts that belong to you. A social media tool like Zoho Social allows you even to monitor and analyze public accounts using its monitor feature.
Gather custom reports in minutes
Pick from a wide range of stats across social media. Drag and drop them onto the report dashboard and voila, you'll get all the information you need.
Specify customized data ranges
Define your own time range, be it today, yesterday, last week, the last 30 days, or even custom dates.
Automate and schedule reports
Save time by setting reports to go out automatically—daily, weekly, or monthly—to keep your team and clients in sync with the latest numbers.
View agency-branded reports
Reinforce your brand with reports that carry your agency's logo. Easily export and share reports while you work with your clients.
Frequently asked questions
What is social media analytics?

Social media analytics is the process of gathering and finding meaning in data gathered from social channels to support business decisions. It also includes measuring the performance of actions based on those decisions.

Why is social media analytics important?

Social media analytics can give you a far deeper understanding of user behavior and demographic data. Social media analytics helps companies assess brand reach, measure and prove ROI and marketing impact, understand what is being said and how it is being perceived, evaluate response to social media and other communications, learn what competitors are saying and how effective they are, and more.

What are the benefits of social media analytics?

Social media analytics can help improve the efficiency of customer service and market research carried out on social channels. It helps you invest smarter in product development and marketing.

What is a social media report?

A social media report captures and extracts data based on various social networks and metrics like follows, likes, reach, growth, engagement, etc., over various time frames, which can be daily, weekly, quarterly, or even annually.